The Gyms and Fitness Centers have been slowly re-opening near where I currently live. Though I was able to keep somewhat in shape over the past few months by using the weights in my basement, it feels good to have a wider selection of equipment at the Gym once again.
Being able to add more variety to my workouts, and move more quickly between sets, I've already noticed an improvement in shape, strength and tone. I'm getting through my workouts faster, even with increased movements and sets.
It is kind of weird though that the State mandates all members "must use masks" while exercising or they can shutdown the facility... So, in order not to pass out and die from lack of oxygen, I lower the mask to hug my chin; like most of the other members do.
Here's a photo I took of a kitten I was fostering a while back, before I found her a home. She liked to hang out with me and use the weights too...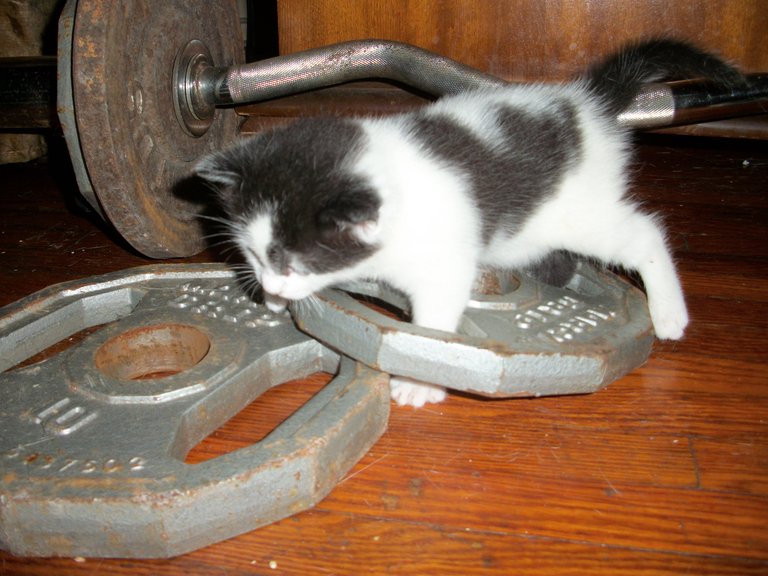 She was pretty muscular by the time a nice lady came by to adopt her...
HEY...!!! Get a load of this big, flying insect I spotted resting on a raspberry leaf in my garden!!! (The bug was resting on a leaf...not me...)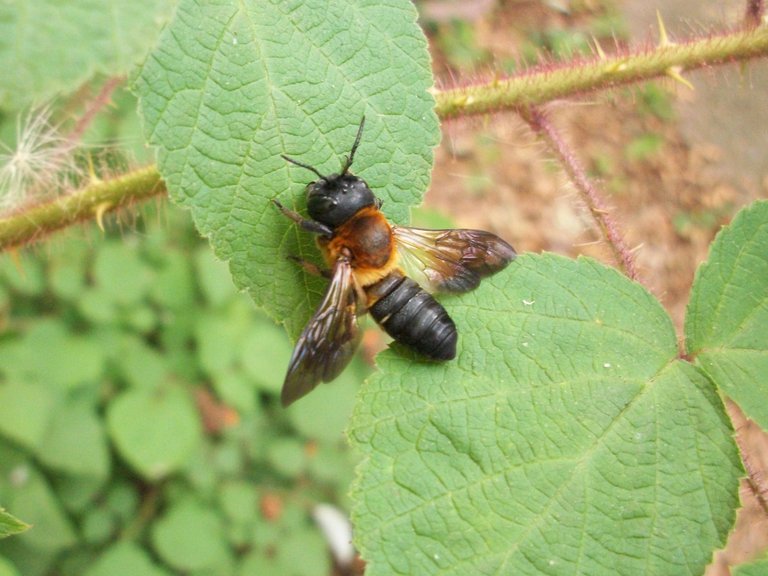 I've never seen such a thing, here in the N.E. United States. It was big (about an inch and a half) and thick too.
The body was mostly a purplish color, with purple and yellow on it's wings. That back
reminded me of a Bumble Bee... The thing had protruding jaws like a Beetle; I didn't get a good shot of its face because my camera doesn't do macro very well.
Anybody recognize it? I'm mystified...???
Well, my friends... You all stay happy, if you are; otherwise... get happy. It's good for the health :>)
Ciao
---
Founder- Free Speech Community
(https://peakd.com/c/hive-168088/created)
Images: Compliments of My Camera