Will You Be Joining ZenSports/CryptoStache Classic Tournament With $25K Crypto Prices & NFT Trophies
---
Splinterlands has really upped their game with how Tournaments can be used to promote/market stuff to a hyper-targeted audience. I've read about it. I've seen promo Tournaments. But this has to be the biggest so far!
If you've been a player you can't have missed the announcement. There's few advantages to doing these Tournaments promos on Splinterlands
Players are already crypto investors
They are familiar with more than just BTC
Familiar with most crypto basics
More tech savvy than general audience
Literally the biggest crypto game right now!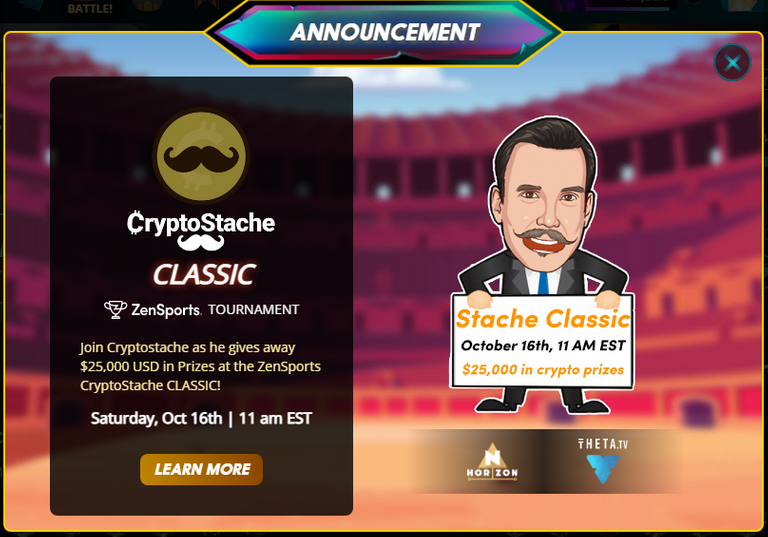 Tournaments Are Huuugge Right Now!
Rewards to come in the next few weeks are going to be 34% on top of of all rewards given during all Tournaments EVER! There's a lot of crypto being invested into these stuff. It's full of opportunity for talented players

ZenSports/CryptoStache - Only A Beginning
More Details From Official Source
Splinterlands is getting attention from
ZenSorts
NFT Horizon
THETA
Communities right now. Coolest part is they aren't even huge when it comes to rewards. There's Tournament with even bigger rewards for winners (if you can get in).
![]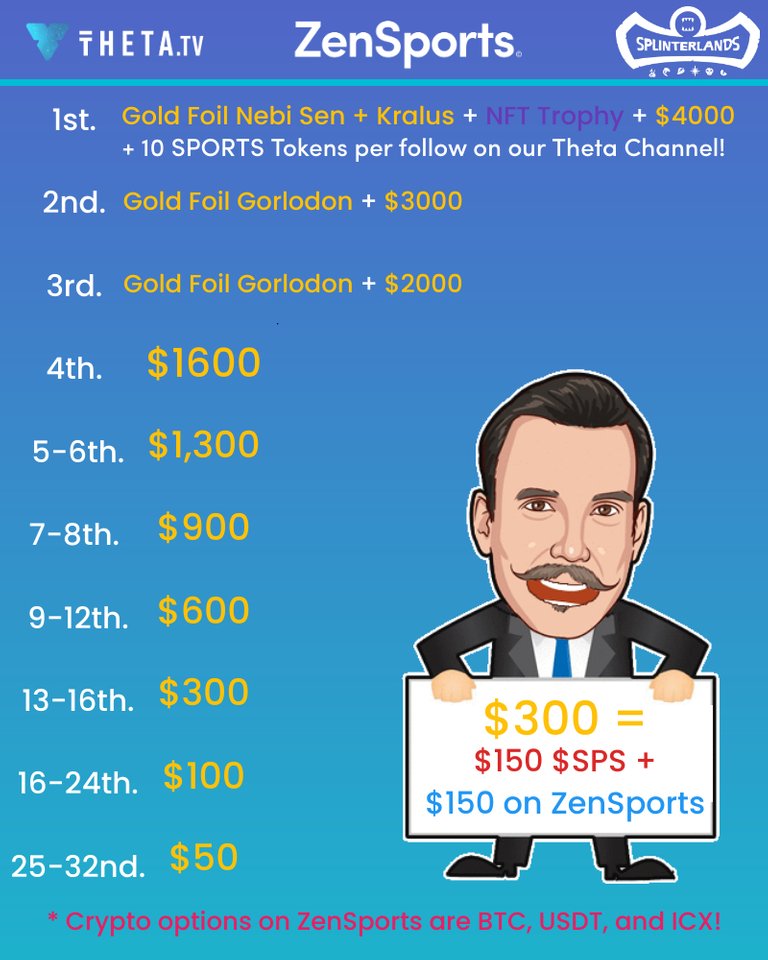 )
---
---
---
No - But I'll participate in other tournament
---
I don't play Splinterlands
---
Answer the question at dpoll.xyz.