POLYCUB 1st Governance Vote: What's The Best Lockup Period?
---
We're having our 1st governance vote in a totally not fancy way. It's just a small Tx. That's it. But it's going to work well. You can even track all the votes on chain using block explorers.
My Vote Made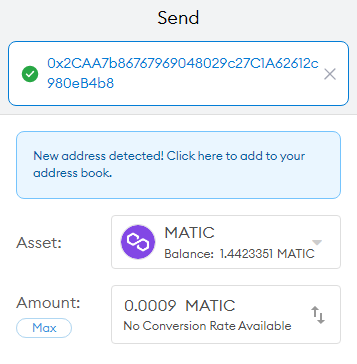 Current Votes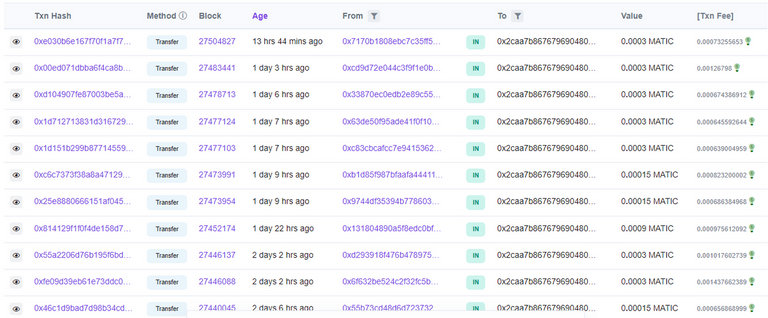 I really think 90 days is best. I'm saying this because that gets rid of negative effects of short term yeild chasers. I want long term investors looking for long term results :)
xPOLYCUB holders can get more rewards from those who want to cahs out early. So I'm voting to keep 90 days.
Details of Vote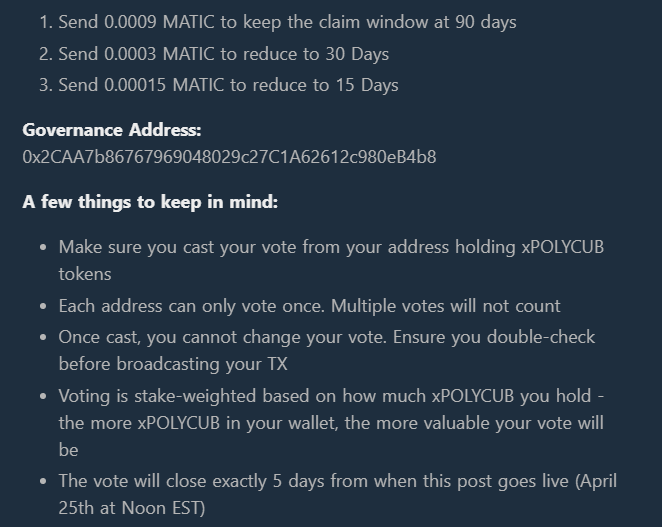 If you don't like the way things going - you can have a say by getting more stake. UI is on the way. That'll make voting more easy. I own 0.61% of xPolyCUB. Hoping I'll matter enough :)
---
---
---
---
---
---
I don't have xPolyCUB to vote
---
Answer the question at dpoll.xyz.