How's it going hive?
Here is my entry for @marc-allaria SEAPHOTOGRAPHY CONTEST • WEEK 176 • Theme Animals.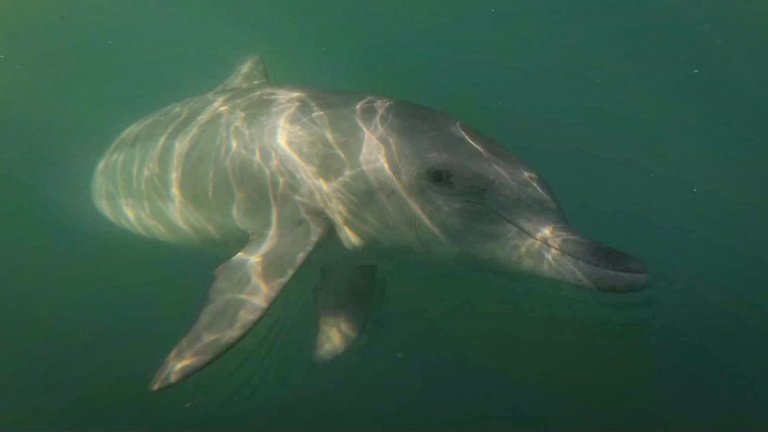 While out fishing in Mortan Bay. This dolphin swam right up to out boat.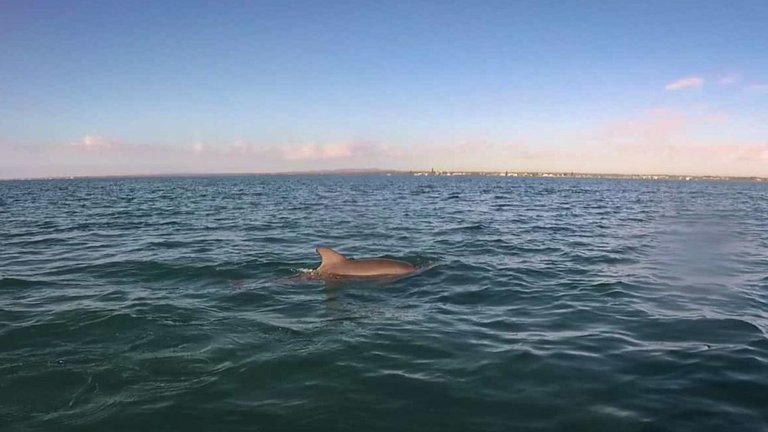 It was so cool to see a wild dolphin trying to interact with us.
I grabbed a pilchard that we were useing as bait to see if he would eat it out of my hand.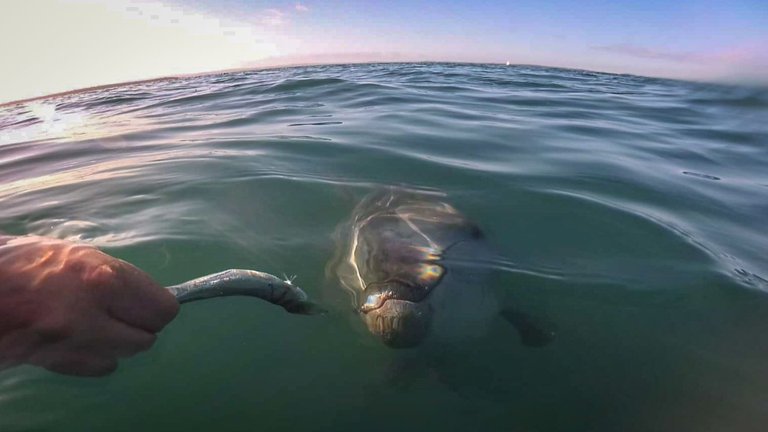 He didn't seem to want some old frozen bait fish. I can't blame him though haha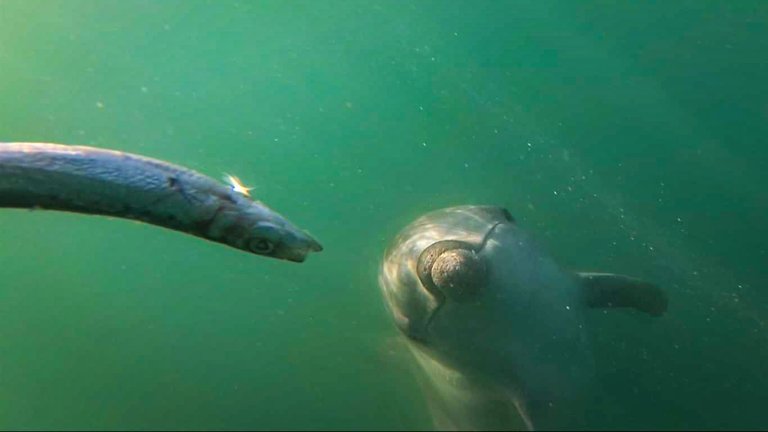 What a awesome experience it was to have this dolphin come and say hello 😊🐬