SEAPHOTOGRAPHY CONTEST WEEK 170: Sea and Boats
by: @marc-allaria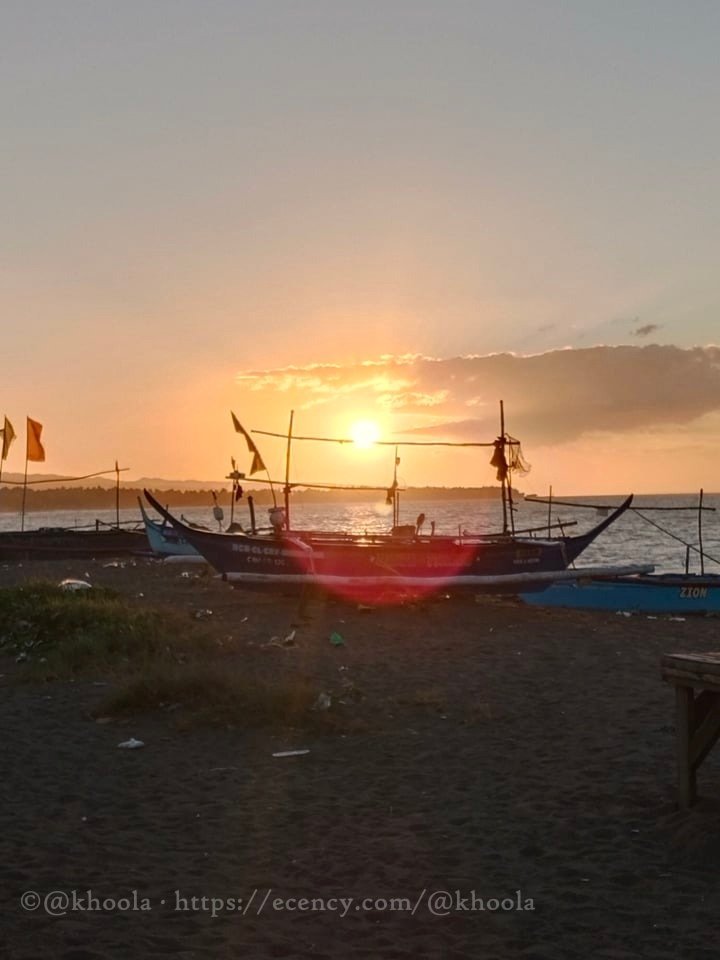 Bangka
"Bangka" is what we usually call a fishing boat back in my village.
Like cars, especially those that run around your neighborhood. We too can differentiate each one, just by its color, the sound of its engine, persons sailing it, serial number, and the time it sails off.
Profits by fishermen in our village vary a lot per season. At best, a relatively average boat that can carry about 3 people can earn about 80$ to 100$ or more per day.
This earning most of the time is divided equally: the owner, the boat (yep the boat has a cut on the profits), and the crew, sometimes less the provisions.
At 100$, each will get 20$, this converted to our local money at a rate of 50php/USD will be worth a thousand Philippine Peso, this is enough to have a decent life back home but unfortunately... earning that much is not an everyday affair.
And most of the time the fishermen comes home with empty nets.
***
With this post I am also joining a giveaway by @beyondhorizonmm 🤩, here is a link to Promoting Beyond Community and Giveaway if any of you are interested.
---
👉 Click the banner to know more about this months Dreemport Challenge 👇

Pictures and banners in this post were made or taken by myself, ©@khoola. In the cases when they were taken from other sources, I stated it in the sub-caption of the pictures.
Dreemport logo and Ink Well logo are borrowed from each respective community for the duration of the event.