The photographs in this post were taken long ago in the zone where the land meets the sea. While walking along the shore in the summer of 2007 ...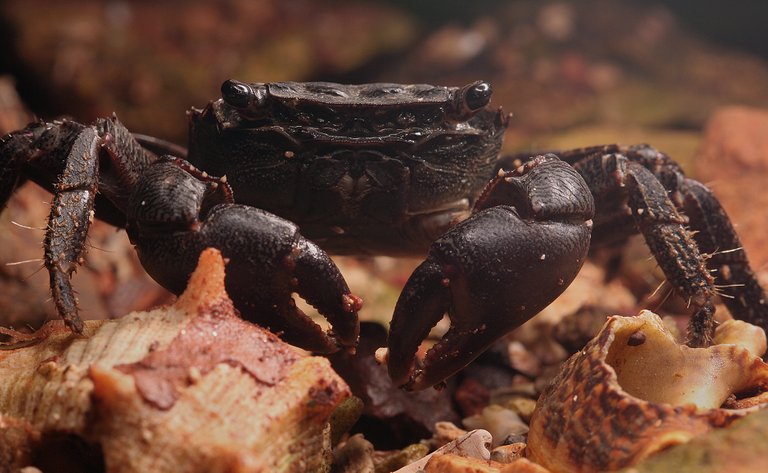 (Enlargeable)
... I stopped to photograph the crabs that patrol the area. In this opening photograph, you can see the Pachygrapsus marmoratus, a species that feels very comfortable out of water. It feeds on algae and various small sea creatures of the intertidal zone, including mussels and limpets packaged in shells that are hard to break or open. Pincers of this crab are great and versatile tools. The color of Pachygrapsus marmoratus can vary considerably. From violet to various shades of brown. From light blue to gray and olive green. Here you can see a beautiful, fully grown dark violet Pachygrapsus marmoratus. These crabs are pretty fast and shy, so I was able to take only one shot before the model ran away. In the following photograph ...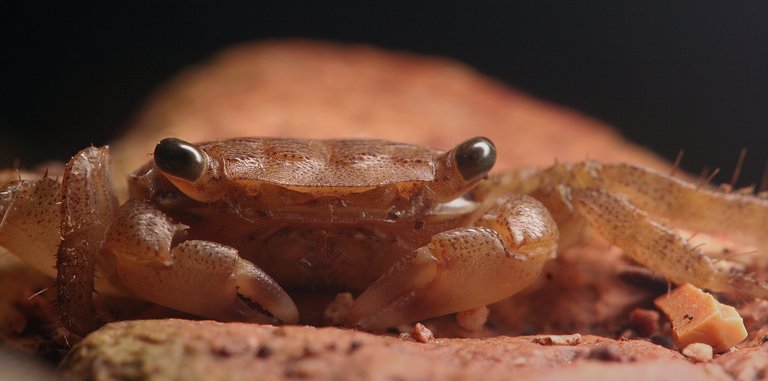 (Enlargeable)
... you can see a much smaller, younger crab of the same species.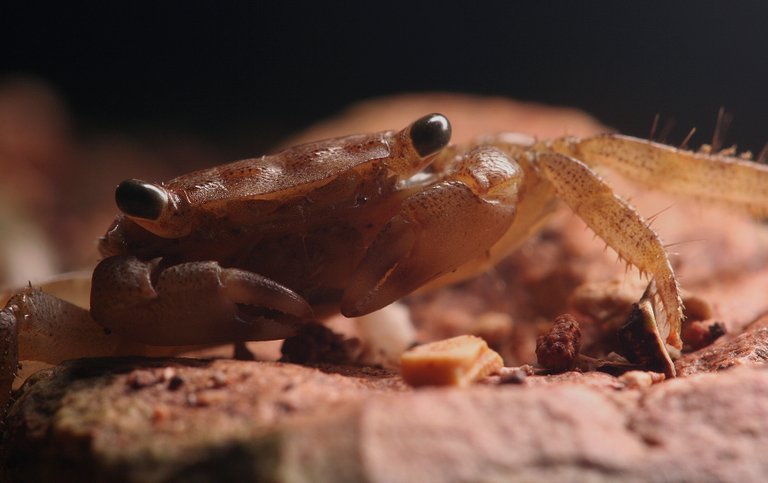 (Enlargeable)
The color is also different. A light shade of brown.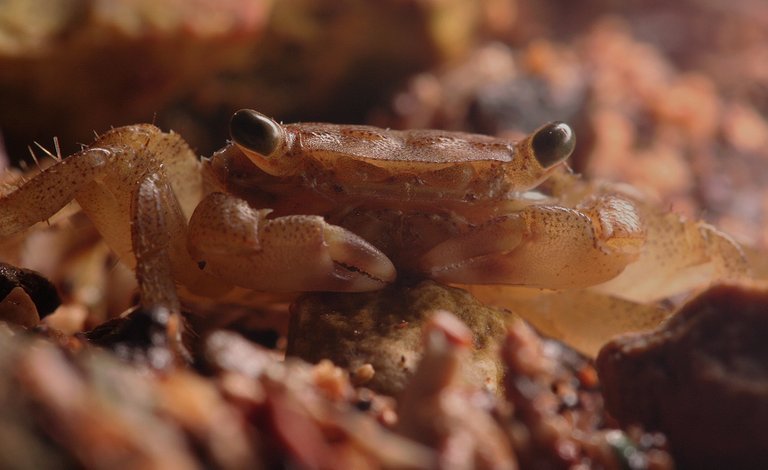 (Enlargeable)
Like in most decapods, the larvae are planktonic, so the species can easily spread and populate new coastal habitats.
Pachygrapsus marmoratus can be found in Southern Europe, from the Black Sea to the Moroccan coast, and along the Atlantic coasts of Portugal, Spain, and France. In 1996 was first time observed near Southampton. Pachygrapsus marmoratus is spreading northwards.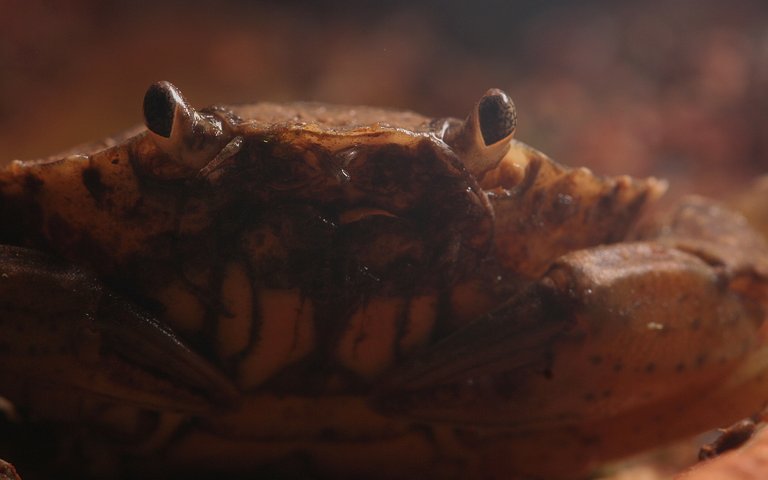 (Enlargeable)
Here you can see another species present on this stretch of coastline not far from the port of Medulin, my hometown. While the Pachygrapsus marmoratus prefers rocky shores with many holes and crevices, the crab in this photograph lives only in the muddy inlets in between stretches of coastal rocks.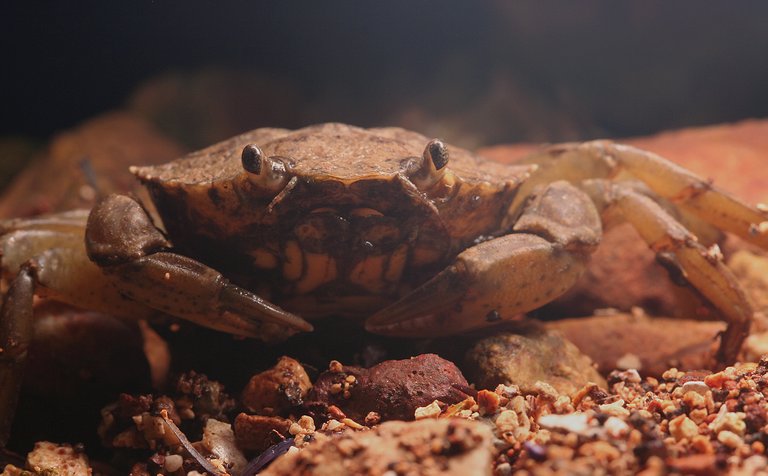 (Enlargeable)
This Carcinus aestuarii is very common all along the Mediterranean coasts, in the Black and the Azov Sea. Also in the Suez Canal. In Atlantic can be found only around the Canary Islands. That's the more or less native range of the species. In similar habitats in other parts of the world, South Africa and Japan ad example, Carcinus aestuarii is a relatively recent invader. Its ideal habitats are muddy lagoons and estuaries with brackish water. This crab is an omnivore that feeds on a wide variety of algae, mollusks, and carcasses.
AND THAT'S IT. JUST A QUICK LOOK AT TWO CRABS THAT LIVE IN MY AREA. HOPE YOU ENJOYED THESE OLD PHOTOGRAPHS TAKEN IN 2007. AS ALWAYS IN THESE POSTS ON HIVE, THE PHOTOGRAPHS ARE MY WORK - THE END.