Super Telephoto lenses are an object of a painful desire with the photo amateurs, and for the working professionals they are simply painful. For the amateurs because they are savagely expensive, and for pros because they are so heavy that lugging them looks like a hard labor. Unless they have a reflex construction…


If they are reflex construction, then you can have 400mm FF lens on the palm of your hand!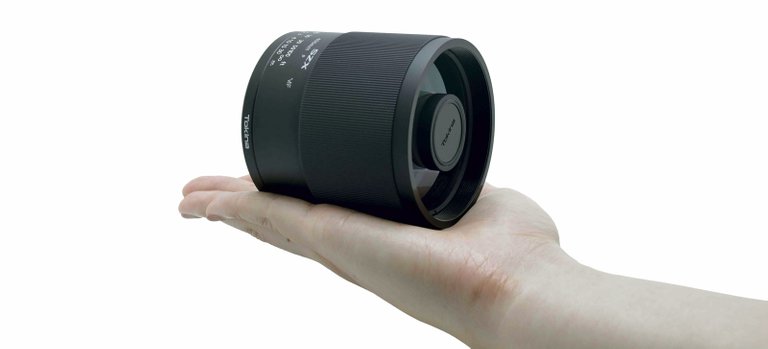 Source: Tokinalens.com
No, that is not a hand of a giant. The miracle of making light and cheap telephoto lenses lies in a specific way of construction called catadioptric optical design.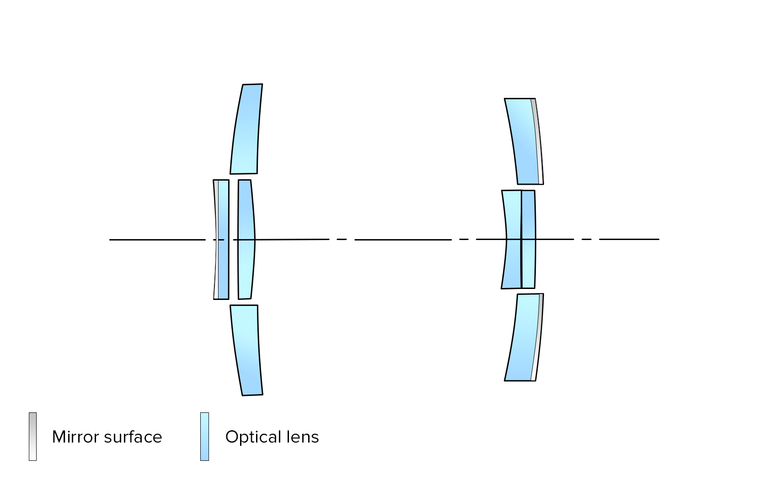 Source: Tokinalens.com
So, here you have quite unusual 'spot' in the middle of the lens, which hides a mirror designed to extend the travel of light to the sensor or other photosensitive surface.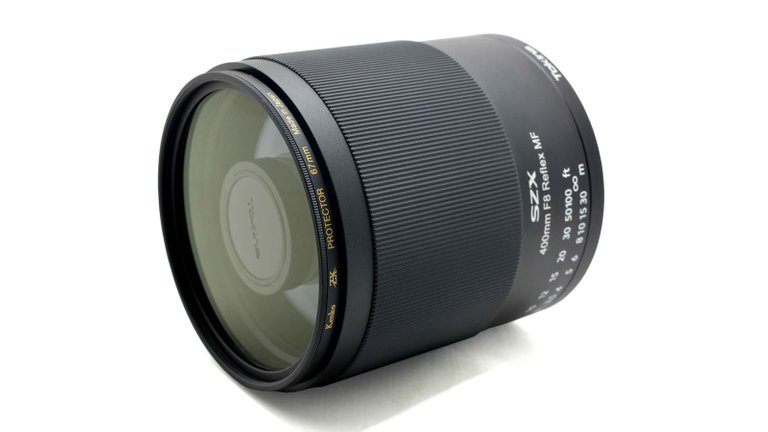 Source: Tokinalens.com
With this construction, you can literally make dirt cheap lenses with focal lengths of 500mm… or even longer – 900mm for example! And then, you can put a 2X convertor and get 1800mm… and then you can mount it on M4/3 and get 3600mm and personally check if the U.S. government is lying about the Moon landing 😉 OK, not quite…
Wonderful! Why aren't those lenses everywhere?
Well, basically because there are a few compromises tied to this type of construction…
Compromises
As every photo-nerd would tell you, only few of them – no AF, too dark to see through the optical viewfinder, no stabilization, soft pic quality, ugly bokeh… But who's counting? Don't be disappointed. The things are not so bad if you have a mirrorless camera. Let me show you point by point.
1. No AF
They are, as a rule, manual focus, aside from Sony (Minolta actually) 500mm f/8 AF Reflex – they like to stick from the crowd! But if you do have AF, then it will not be cheap. That is why this section is called 'Compromises'. Aside of that, if you have a mirrorless camera with some of the focusing aid, the focusing does not need to be bad experience. With a T-mount standard (pitch 0.75mm, thread 42mm), you may use this Tokina SZX 400mm f8 Reflex MF with almost every mirorless camera you can imagine: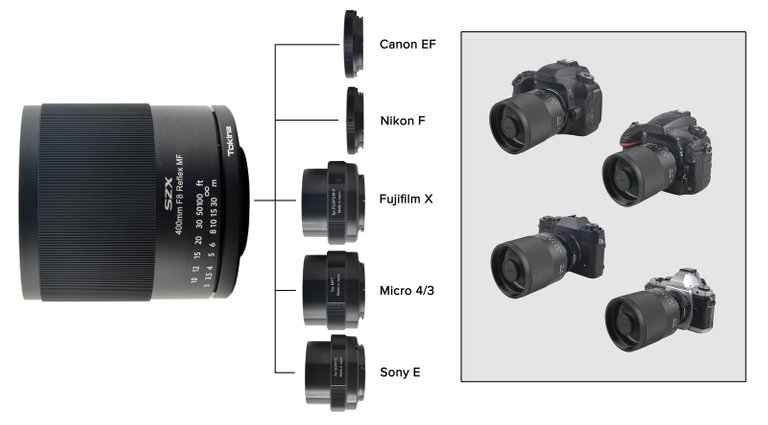 Source: Tokinalens.com
2. Too dark to see through the optical viewfinder
Correct. They have fixed f-stop, usually between f/5.6 and f/11. That's why you will forget using it on the DSLRs with OVF and use mirrorless with EVF, because they know how to compensate brightness.
3. No stabilization
Now, this compromise is much more serious. With a mirrorless camera and nice focusing aids, you will have motion blur handheld pictures only, because it is very hard… OK, let's just say IMPOSSIBLE to handhold this focal length. Remember it is actually a 608mm on Fujifilm and Sony E bodies! Fortunately, almost all models of the top companies has:
Electronic shutter that eliminates mechanical shutter vibrations (don't forget to use it)
IBIS system (yes, even Canon now has it!)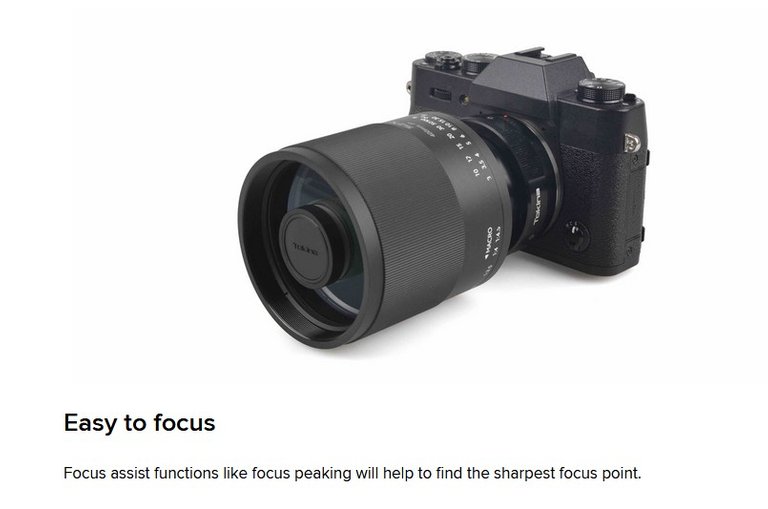 Source: Tokinalens.com
If you are of a tough luck and have a mirrorless model without IBIS, like this Fujifilm X-T20, you will have to use a tripod for a sharp photos. And then you will see…
4. Soft pic quality?
…that pictures can be surprisingly sharp! Go to the Tokina Gallery page and see for yourself what this little giant can do.
5. Ugly bokeh
Well, that is disputable. It can look really ugly, alright, because it has a signature donut-shape look…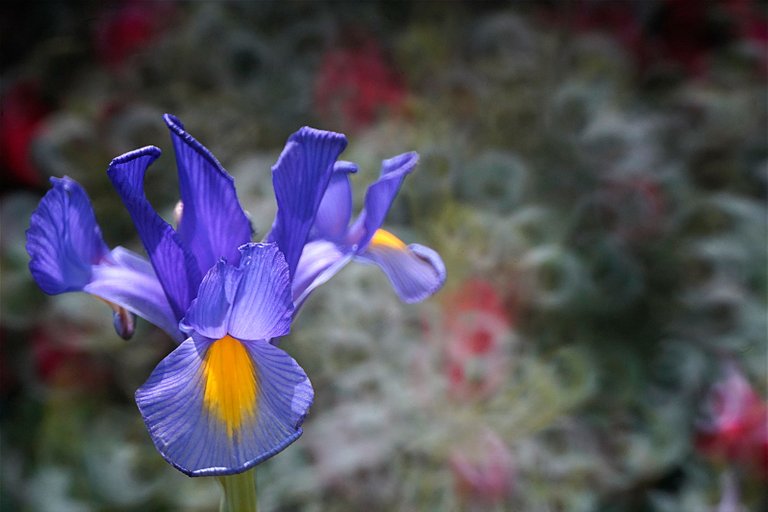 Source: Photo samples from Tokinalens.com
…but not always…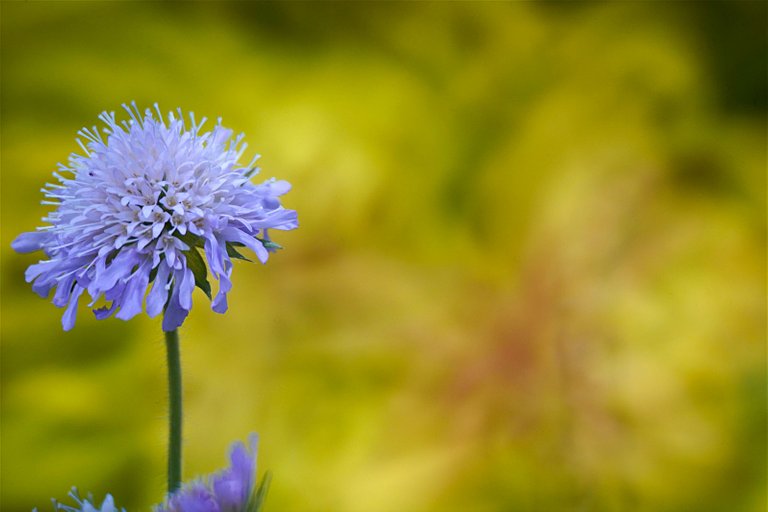 Source: Photo samples from Tokinalens.com
…and you can use the ugliness in a creative way. If you know how. And if you don't, money saved on the monster non-reflex lens can buy you many books on creative photography. And you can always say to those who try to poop your purchase: "Hey, Hubble is constructed like this!" Only with an effective focal length of 57.6m or if you would like in millimeters – 57,600mm! Imagine 2X teleconvertor on that thing…
Still waiting for the price tag
* * *
Related posts: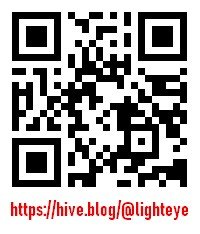 Check out ABRA and easily invest in 28 cryptocurrencies or BIT10, an index of the top cryptos. Use this link to sign up and get $25 in free bitcoin after your first Bank/Amex deposit, or 1.5% cash back when you exchange cryptos

1GZQG69sEKiMXKgGw9TcGcUCBoC4sC1ZYp