In the times of the Great Hoax, camera corporation profits are falling like a stone. A few days ago, Pentax proclaimed their business ethics through the stated five principles. Well, it seems they have missed one, and not just any principle, but the most important one…


The infamous sixth principle that they miss, and should be before all five mentioned in the previous text in these times should be formulated like this:
0. We defend our minuscule market share with everything we got!
So, what do they got? Everybody else has already cross over to the mirrorless side, and they have presented a bunch of new models with a massive technological advancements, especially in the segment of AF, where Sony leads in the fantastic AI system of eye recognition and eye focus tracking. As most of Pentax users agree, the weakest point of their favorite camera is – AF system. Since the launching of Pentax K APS-C series, Pentax did some improvements like… LED light around the shutter button? And… Well… I can't remember, but they have stripped and teased a new, albeit still unnamed camera.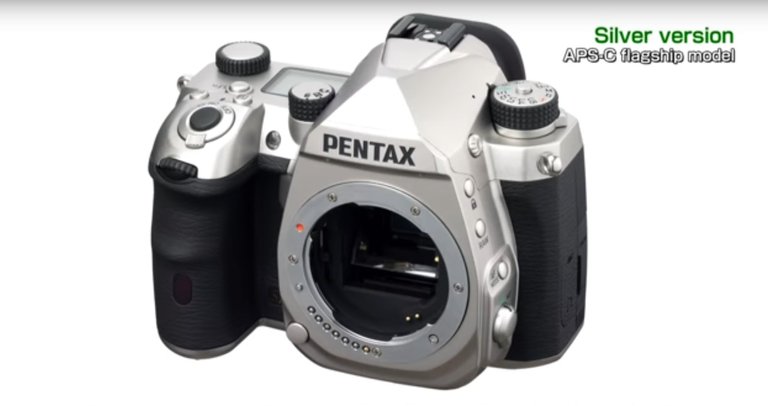 Source: PENTAX Vision Part 2 Screenshot
Let's call it Pentax K-New. They didn't announce the date of presentation, but we are sure it will be somewhere before 2023… unless the coronavirus hoax interferes with their meticulous plans.
Alas, since the competition won't slow down, Ricoh/Pentax had to show how far the development of the new model has progressed:
PENTAX Vision Part 2 - The latest information on the new Flagship APS-C. Duration: 24:13
If you have quickly watched the video looking for exclusive news, you only could find a new, 10% brighter optical viewfinder with the high-refraction pentaprism glass, 100% coverage and 1.05x magnification. And some silver painted old lenses.
Is that all? You've made 24 minutes video gushing about 10% better and bigger OVF? NO! Any decent reporter with a passion towards finding a perfect camera would not be satisfied with this! Let's look that video again, very carefully, spending three hours in search if it is necessary!
First, as we said AF was always Pentax's weakest point, did they improved on that? Well, after four hours of careful listening to the people involved, we can inform you we did hear a very low voice that said: 'Yes'. It was connected to something called a new 'accelerator unit', whatever that means.
We'll try deductive method in revealing Pentax K-New secrets. In the gushing over the new OVF, there were no mention of incorporating a split screen into the optical viewfinder as described in the text five days ago. Therefore we can claim with great certainty that there won't be one. Too bad. Now, those among of you who suspected that Pentax designers will completely reject AF as well – you are probably wrong. Why? Look at the back: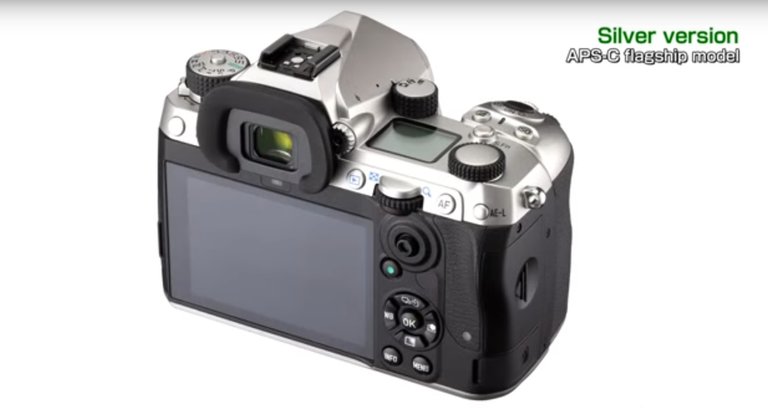 Source: PENTAX Vision Part 2 Screenshot
See? For the first time ever, there is a joystick in the back. So, you can reasonably expect another AF iteration with at least seven AF points in the best Pentax tradition since 1895. As a premium for the vintage cameras of that age, you are generously treated by Pentax with a fixed rear display – in 2020 – so you can do some fitness exercises trying to shot subjects near ground, over the Canon's & Sony's fence, or in attempts to make a creative video footage. How exciting.
But that is not all, folks! Pentax has firmly decided to kill Nikon's Z6 and Z7 with fantastic two memory card slots! This is the most probable reason why Nikon panicked with the new two-slots entry-level Z5.
What else did we find in that video? A new leaf switch design shutter, like in the 645Z and K-1. Unfortunately, no LCD Xmas light around shutter button. You can't have it all in the new flagship APS-C DSLR, or your life would be then too boring. And there wouldn't be anything to fix in the future model. We'll call it Pentax K-New MkII.
The image sensor and image-processing engine are also new, but they didn't want to brag too much about it.
Wonder where is our @sulev and what he would have to say about it.
If you still want to be first to know more details on this miracle of technology, keep an eye to these official sites:
https://www.ricoh-imaging.eu/eu_en/pentax (Language: English)
https://pentaxofficial.com/ (Language: Japanese)
https://pentax.com.au/ (Language: Ozzie 😉)
And now a little survey for the end of this text. What do you think will happen in a few years, dear reader?
1. Ricoh/Pentax will announce default (a.k.a. 'bankruptcy' in the old times) and blame lack of demand for the DSLR as the cause
or
2. Pentax go Olympus way… again. From Ricoh to some ambitious Chinese corporation.
Feel free to suggest third option
* * *
Related posts: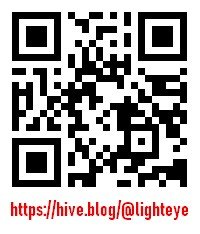 Check out ABRA and easily invest in 28 cryptocurrencies or BIT10, an index of the top cryptos. Use this link to sign up and get $25 in free bitcoin after your first Bank/Amex deposit, or 1.5% cash back when you exchange cryptos

1GZQG69sEKiMXKgGw9TcGcUCBoC4sC1ZYp