For over a decade, a joke on Canon was going on: "Every 18 months Canon comes out with a new obsolete camera!" It seems that this odd 'strategy' has come to an end…


On July 9th, Canon announced two new professional R models. Why are those professional? Because they both have two card slots and savage price tag. And finally the 'R' in the name comes to its perceived symbolism – it seems that we can find a reason to say that 'R' stands for Revolution. But not for the reasons you would think…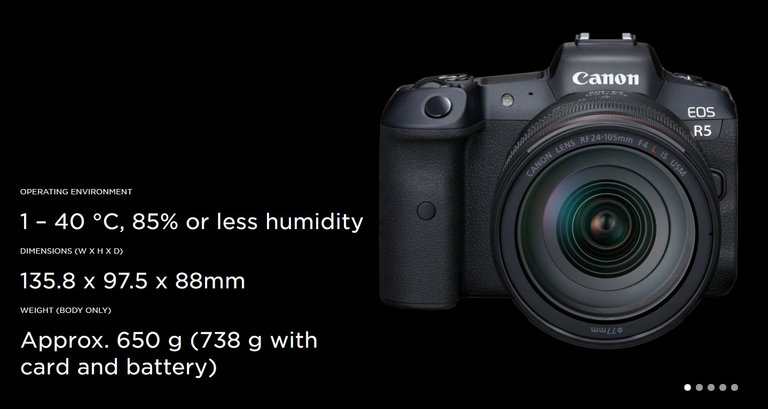 Source: Canon Europe
Overal design is almost decent, aside the fact that Canon still didn't learn how to properly position on/off switch. Hint: Canon, look over to Fuji, Sony, Nikon, Pentax, Leica… The back is much more alike well known and loved DSLR models, with three wheels and joystick instead of that ridiculous M-Fn Bar. Irene Rudnyk got the pair of cameras to test with RF 50mm 1,2 L USM and that spectacular RF 85mm 1.2 L USM lens… of which you only can dream:
That does not mean there is no more ridiculous design elements. Canon took some effort to bring you absolutely essential 'Rate' button in the place of once known and equally ridiculous… essential 'Print' button in the upper left corner on the back of the camera… Way to go, Canon! Now nobody can say they were throwing money for this $4000 R5 machine.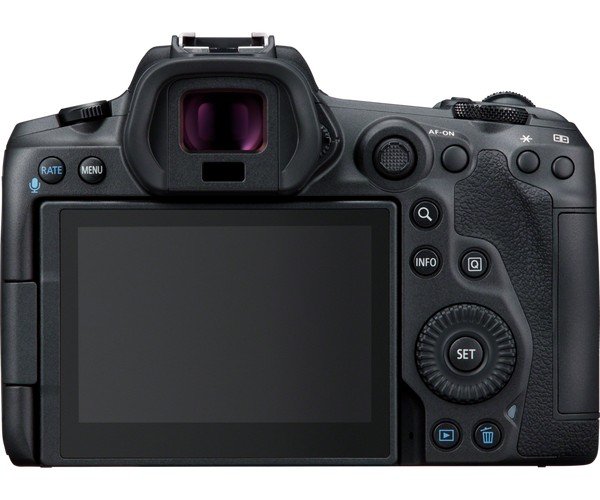 Source: Canon Europe
Comparisons are a popular way to distinguish your financial mistakes if you have more than one camera from this table:
Feat.
EOS R5
EOS R6
Sony a7R IV
Nikon Z7
Sensor
45 Mpix FF
20.1 Mpix FF
61.2 Mpix FF
45.4 Mpix FF
Mount
RF
RF
Sony E
Nikon Z
Adapted
EF
EF
Sony A
Nikon F
ISO
100-51200
100-102400
100-32000
64-25600
ISO Ext.
50-102400
50-819200
50-102400
ISO 32-102400
Stabil.
5-Axis IBIS
(8 Stops)
5-Axis IBIS
(8 Stops)
5-Axis IBIS
(5.5 Stops)
5-Axis IBIS
(5 Stops)
8K video
up to 30p
N/a
N/a
N/a
4K video
up to 120p (10-bit)
4K up to 60p
4K up to 30p (8-bit)
4K up to 30p
AF
Dual Pixel CMOS
AF II
Dual Pixel CMOS
AF II
On-Sensor
Phase-Detect
On-Sensor
Phase-Detect
AF points
1053,
100% coverage
1053,
100% coverage
567,
74% coverage
493-Point
EVF
0.76x 5.76m-dot OLED
0.76x 3.69m-dot OLED
0.78x 5.76m-dot OLED
0.8x 3.68m-dot OLED
LCD
3.2" 2.1m-dot Articulating Touchscreen
3" 1.62m-dot Articulating Touchscreen
3" 1.44m-dot Tilting Touchscreen
3.2" 2.1m-dot Tilting Touchscreen
Continuous Shooting
Electronic 20 fps,
Mechanical 12 fps
Electronic 20 fps,
Mechanical 16 fps
10 fps
9 fps
Multi-Shot
No
No
Yes, up to 240MP
No
Top LCD
Yes (OLED)
No
No
Yes (OLED)
Card
1 CFExpress
+ 1 UHS II SD
2 x SD (UHS-II)
2 x SD (UHS-II)
1 XQD
Battery (LCD/EVF)
490/320
510/380
670/530
400 / 330
Price
$3899
$2499
$3500
$3400
See full spec for R5 at this link.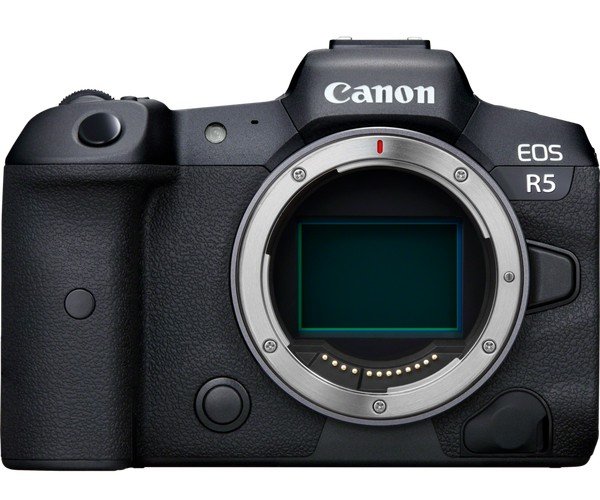 Source: Canon Europe
Carefully searching through the long list of specs, we have found one-and-a-half innovations against its rivals: 8K and class leading IBIS. In conjuction with stabilized lenses it has no less than 8 (yes, eight) stops of stabilization, and you can forget gimbals while vlogging with these new Canon machines. On the other hand, RP on gimbal is still almost half the price of R5…
And Sony a7R IV still has the class leading AF, better sensor, multi-shot mode and fantastic battery life.
But let's not spoil Canon's party. We said those were (R)evolutionary models. Why? Because at last, Canon decided to ditch DSLR business in favor of mirrorless technology. Those are first models that clearly cut inside the Canon's DSLR cake and designate the future research&development priority. This is a true revolution. Too bad it came at the very end of the World.
Still, you should stay tuned, because…
another revolution is coming
* * *
Related posts: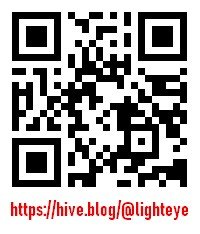 Check out ABRA and easily invest in 28 cryptocurrencies or BIT10, an index of the top cryptos. Use this link to sign up and get $25 in free bitcoin after your first Bank/Amex deposit, or 1.5% cash back when you exchange cryptos

1GZQG69sEKiMXKgGw9TcGcUCBoC4sC1ZYp