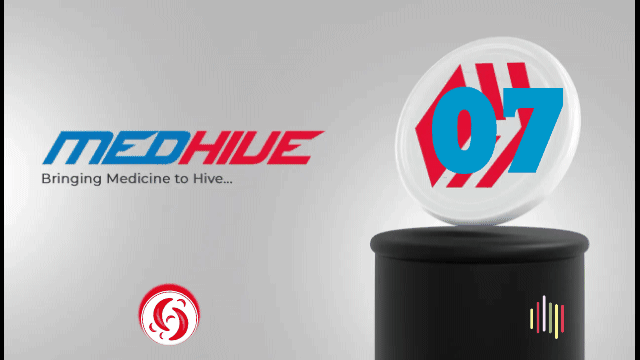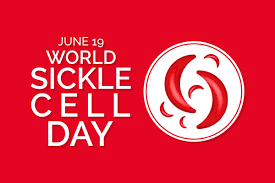 Hello and welcome to the Med-hive community weekly prompt for Health promotion and awareness, where we dish out the Focus area for the week.
This prompt is to run from June 19th to June 26th, 2022.
We all want to learn a lot from this community this week as we write about a chosen area of focus.
Hola y bienvenidos a la iniciativa semanal de la comunidad Med-hive para la promoción y concienciación de la salud, en la que repartimos el área de enfoque de la semana.
Este tema se desarrollará del 19 al 26 de junio de 2022.
Todos queremos aprender mucho de esta comunidad esta semana mientras escribimos sobre un área de enfoque elegida.

Medicine has an abundance of things to write about from different health professional points of view and you have the opportunity to glean from them and be properly informed about your health on the Hive Blockchain.
We are going to be showcasing these writeups on our follow up posts at the end of every week.
La medicina tiene una abundancia de cosas para escribir desde diferentes puntos de vista de los profesionales de la salud y usted tiene la oportunidad de recoger de ellos y estar debidamente informado sobre su salud en el Hive Blockchain.
Vamos a mostrar estos escritos en nuestros posts de seguimiento al final de cada semana.

THE FOCUS AREA FOR THE WEEK IS;
SICKCLE CELL AWARENESS
EL ÁREA DE INTERÉS DE LA SEMANA ES;
CONCIENTIZACIÓN DE CÉLULAS FALCIFORMES
___


June 19, is the world sickle cell day. We must just in bridging the Gap of misinformation. Our dear Hive must not be left out in the awareness of sickle cell disease. Here on Med-Hive We enjoin all to contribute their post about this and help enlighten many.
What experiences do you have?
What research can you share?
Feel free to express your self about this.
There are many people surviving with sickle cell today even on hive and living a well meaning life.
Your post is not too small, somebody out there wants to hear and read about it.
Posts are welcome from everyone in and out the community.
We appreciate everyone who contributed in the last week's prompt thank you very much for sharing your knowledge and experiences.
YOU DONT HAVE TO BE A DOCTOR OR HEALTH RELATED WORKER TO RESPOND AND POST FOR ANY OF THE PROMPTS. WE CALL ON EVERYONE, MOTHER, FATHERS, UNCLES, AS WELL AS HEALTH PROFESSIONALS, EVERYONE CAN RELATE TO THIS.
THERE IS AN INCREASING NUMBER OF SUICIDE REPORTS ALL OVER AND AMONGS OTHER MENTAL HEALTH RELATED ISSUES. WE SHOULD TALK ABOUT THIS RIGHT?
HOW DOES IT AFFECT YOU? YOUR FAMILY? YOUR LOVED ONE?
FEEL FREE TO POST WRITEUPS, OR VIDEOS THAT CAN HELP OTHERS USING @threespeak DAPP
There are so many things to write about this, we ask that you be creative and intentional about your post.
El 19 de junio es el día mundial de la anemia falciforme. Debemos simplemente cerrar la brecha de la desinformación. Nuestra querida colmena no debe quedar fuera de la conciencia de la enfermedad de células falciformes. Aquí en Med-Hive, invitamos a todos a contribuir con su publicación sobre esto y ayudar a iluminar a muchos. ¿Qué experiencias tienes? ¿Qué investigación puedes compartir? Siéntase libre de expresarse sobre esto. Hay muchas personas que sobreviven con células falciformes hoy en día, incluso en la colmena, y viven una vida bien intencionada. Su publicación no es demasiado pequeña, alguien por ahí quiere escuchar y leer sobre ella.
Su publicación no es demasiado pequeña, alguien quiere escuchar y leer sobre ella.
Siéntase libre de hacer su publicación pero profesional y no profesional.
Puede que solo estés salvando la vida de alguien.
NO TIENE QUE SER MÉDICO O TRABAJADOR RELACIONADO CON LA SALUD PARA RESPONDER Y PUBLICAR NINGUNA DE LAS SOLICITUDES. HACEMOS UN LLAMADO A TODOS, MADRES, PADRES, TÍOS, ASÍ COMO A LOS PROFESIONALES DE LA SALUD, TODOS PUEDEN RELACIONARSE CON ESTO.
HAY UN NÚMERO CRECIENTE DE INFORMES DE SUICIDIO EN TODO Y ENTRE OTROS CUESTIONES RELACIONADAS CON LA SALUD MENTAL. DEBEMOS HABLAR DE ESTO ¿NO?
¿CÓMO TE AFECTA? ¿TU FAMILIA? ¿TU SER QUERIDO?
SIÉNTETE LIBRE DE PUBLICAR ESCRITOS O VIDEOS QUE PUEDAN AYUDAR A OTROS USANDO @threespeak DAPP
Hay tantas cosas que escribir sobre esto, le pedimos que sea creativo e intencional en su publicación.


Every one is welcome to join this prompt. Write your post around the focus area in a way that will;
Enlighten the community.

Equip readers to make healthy decisions.

Correct Harmful health practices.

Encourage Healthy Practices.

Create and promote necessary health awareness.
PLEASE BE CREATIVE
Feel free to use any post title of your choice.
Todos son bienvenidos a unirse a este aviso. Escriba su publicación alrededor del área de enfoque de una manera que lo hará;
Iluminar a la comunidad.

Equipar a los lectores para tomar decisiones saludables.

Corregir las prácticas nocivas para la salud.

Fomentar prácticas saludables.

Crear y promover la conciencia de salud necesaria.
POR FAVOR SEA CREATIVO
Siéntase libre de usar cualquier título de publicación de su elección.
Contributors are obliged to drop one entry for each week's entry and engage meaningfully with others.
The post should contain English translation if written in a native language.
If any external material or resource is used in the post, it should be well cited and ensure proper images tailored to your post are used and rightly sourced.
We encourage to use the following tags: #med-hive and the unique tags of weekly prompt - #mhivewk1 or #mhw1 (1 being the week number).
Los contribuyentes están obligados a dejar una entrada para la entrada de cada semana y participar de manera significativa con los demás.
La publicación debe contener una traducción al inglés si está escrita en un idioma nativo.
Si se utiliza algún material o recurso externo en la publicación, debe estar bien citado y asegurarse de que se utilicen imágenes adecuadas adaptadas a su publicación y que se obtengan correctamente.
Le animamos a utilizar las siguientes etiquetas: #med-hive y las etiquetas exclusivas del aviso semanal: #mhivewk1 o #mhw1 (siendo 1 el número de la semana).
Please avoid plagiarism, confirm your information and source your references properly.

Remember to engage with other posts and let's make the community lively.

Kindly share your post on Twitter with the #med-hive or mhwk2 and #posh tag.

Make sure your account is registered to earn posh token and also spread the word of hive to the community on Twitter.

Evite el plagio, confirme su información y obtenga sus referencias correctamente.

Recuerde participar con otras publicaciones y hagamos que la comunidad sea animada. Comparta amablemente su publicación en Twitter con la etiqueta #med-hive o mhwk2 y #posh. Asegúrese de que su cuenta esté registrada para ganar un token elegante y también corra la voz de Hive a la comunidad en Twitter.

At this point, we want to mention everyone who has shown some interest in the community, We appreciate your engagements and your encouragement. Everyone is free to post. You dont have to be a medical person, we only ask that when you post about things you may not be clear about, state it that you arent sure, just like we say "NOT FINANCIAL ADVICE", WE COULD SAY "NOT HEALTH ADVICE, or "ASK YOUR DOCTOR ABOUT THIS". This way we can reduce the chances of anyone sharing harmful information.
**En este punto, queremos mencionar a todos los que han mostrado algún interés en la comunidad. Apreciamos sus compromisos y su aliento. Todo el mundo es libre de publicar. No tienes que ser una persona médica, solo te pedimos que cuando publiques cosas que no te queden claras, digas que no estás seguro, al igual que nosotros decimos "NO CONSEJOS FINANCIEROS", PODRÍAMOS DECIR "NO CONSEJOS DE SALUD, o "PREGUNTE A SU MÉDICO SOBRE ESTO". De esta manera podemos reducir las posibilidades de que alguien comparta información dañina.
@bigtakosensei @ricardoeloy @l4l4l4 @lemonade1 @deraaa @brittandjosie @mtullus @rebet @onyinye.nmeri85 @wolfofnostreet @merit.ahama @parkerlee @harryelpc @atma.love @clairemobey @fernanblog @frittro @stvy @zestimony
@jerrytsuseer @starstrings01 @blackdaisyft @albuslucimus @koriedr @joseyjayy @thetonystark @olujay @galejandrovv @olubukky @emmaba1 @dreemsteem @akubillionnaire @drlilbell @bbjmed @drbubbles @ksam
@drlins @ebingo @kingdariusthe3rd @mipiano @draysax @sperosamuel15 @jaydr

CALL TO PARTICIPATION // LLAMADO A LA PARTICIPACIÓN
Everyone is enjoined to subscribe to the community to keep posted on the latest posts.
If you are a health worker
You could have your role assigned if you want. Check out HOW TO BE A REGISTERED MEMBER OF THE COMMUNITY
This is to ensure scrutiny of information and keep our readers safe from harmful information.
Non medicals? You are also welcome.
Non-medical hivers are also encouraged to join the Community and Discord. We welcome posts meeting the requirement of the community from you too.
Todos están invitados a suscribirse a la comunidad para mantenerse informados sobre las últimas publicaciones.
Si eres trabajador de la salud
Debe ser confirmado como miembro y asignado su rol si desea realizar publicaciones. Consulte CÓMO SER UN MIEMBRO REGISTRADO DE LA COMUNIDAD
Esto es para garantizar el escrutinio de la información y mantener a nuestros lectores a salvo de información dañina.
¿No médicos? Usted también es bienvenido.
También se alienta a las personas con colmenas no médicas a unirse a la Comunidad y [Discord] (https://discord.gg/QJpMbpJ2SJ). Damos la bienvenida a las publicaciones que cumplan con los requisitos de la comunidad de usted también.


https://images.ecency.com/p/FUkUE5bzkAZT3HzV5tJDiU2ik81PCd4JCyhWnRcDN8XJsVFY3UNB8DCYSi5uDsaeqtk87SUX3veA8AY8RpnbGx9cajMcMfvwhMFj5PbvPePSMfHonB8NHaeDDQ9LQBp2RJsAjWers5DGqZSiG8R1p9bPKrjBthsVqWnZ.webp?format=webp&mode=fit
THIS IS MED-HIVE COMMUNITY. WE ARE HERE TO SERVE YOU WITH IMPACTFUL HEALTH AND MEDICAL INFORMATION, TIPS AND ADVICE ON THE HIVE BLOCKCHAIN. YOU CAN VIEW OUR INTRO POST
https://peakd.com/hive-119670/@med-hive/community-introduction-welcome-to-med-hive-community
PLEASE AVOID SEEKING CONSULTATIONS FOR TREATMENT ON THE PLATFORM. YOU DO THAT AT YOUR OWN RISK, THE COMMUNITY SHALL NOT BE RESPONSIBLE FOR WHATEVER OUTCOME.
SPECIAL THANKS TO THE @stemsocial, @ocd, @aliento, and @ecency for their support.
To help support the community to you can reblog, comment, upvote or even delegate to the @med-hive community account.
Now I'll leave you to enjoy the contents coming your way once again in this week
Have fun and learn.
ESTA ES LA COMUNIDAD MED-HIVE. ESTAMOS AQUÍ PARA SERVIRLE CON INFORMACIÓN MÉDICA Y DE SALUD IMPACTANTE, CONSEJOS Y CONSEJOS SOBRE LA CADENA DE BLOQUES DE HIVE. PUEDE VER NUESTRA PUBLICACIÓN DE INTRODUCCIÓN AQUÍ
https://peakd.com/hive-119670/@med-hive/community-introduction-welcome-to-med-hive-community
POR FAVOR EVITE BUSCAR CONSULTAS PARA TRATAMIENTO EN LA PLATAFORMA. LO HACE BAJO SU PROPIO RIESGO, LA COMUNIDAD NO SERÁ RESPONSABLE DE CUALQUIER RESULTADO.
AGRADECIMIENTO ESPECIAL A @stemsocial, @ocd, @aliento y @ecency por su apoyo.
Para ayudar a apoyar a la comunidad, puede volver a publicar, comentar, votar o incluso delegar en la cuenta de la comunidad @med-hive.
Ahora os dejo que disfrutéis de los contenidos que os llegarán en esta edición.
Diviértete y aprende.
https://images.ecency.com/p/FUkUE5bzkAZT3HzV5tJDiU2ik81PCd4JCyhWnRcDN8XJsVFY3UNB8DCYSi5uDsaeqtk87SiP87xdBSa6vMF1ieB8Mym9r9it9iGboZQHPNjST7Y5yif8JjnoLV6C6nQNhK46Fccn4ZTRNsFR9hgAzUpXDQvwuRiKGVFs.webp?format=webp&mode=fit