https://images.ecency.com/p/FUkUE5bzkAZT3HzV5tJDiU2ik81PCd4JCyhWnRcDN8XJsVFY3UNB8DCYSi5uDsaeqtk87SscbUqFdja7F5GdvvL4inMMd1DvignpK4u2ditecCne7SFwRCeS4DqoKUpZipS2YswTxWd3ZJ5i4KGLasQL1mV7ujWAwvBG.webp?format=webp&mode=fit
Hello and welcome to the Med-hive community weekly prompt for Health promotion and awareness, where we dish out the Focus area for the week.
This prompt is to run from May 14th to the 21st of May 2022.
You are all in to learn a lot from this community this week as we write about a chosen area of focus.

Medicine has an abundance of things to write about from different health professionals' points of view and you have the opportunity to glean from them and be properly informed about your health on the Hive Blockchain.
We are going to be showcasing these writeups on our follow up posts at the end of every week.



THE FOCUS AREA FOR THE WEEK IS;
NON-COMMUNICABLE DISEASE: RISE OF THE NCDs.
This sole intention of this prompt topic today is to share our posts in other to enlighten the Hive Community about the rise and these class of diseases. Feel free to major on any of them.
There are so many things to write about this, we ask that you be creative and intentional about your post.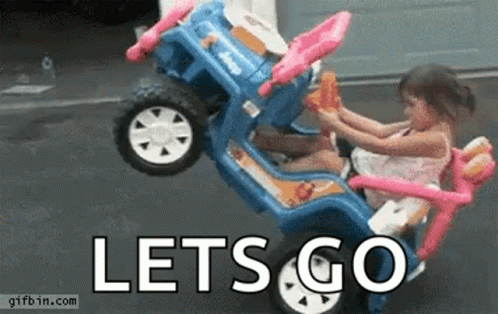 Would love to specially appreciate
@blackdaisyft
@draysax
@drbubbles
@jaydr
and
@drceeyou
for their posts in the past week's prompt. Thank you so much. They shall all be review in the summary post coming up.

Community members are to write their posts surrounding this topic in a way that will;
Enlighten the community about the chosen focus area.

Equip readers to make healthy decisions.

Correct Harmful health practices.

Encourage Healthy Practices.

Create and promote necessary health awareness.
PLEASE BE CREATIVE
Feel free to use any post title of your choice.
Contributors are obliged to drop one entry for each week's entry and engage meaningfully with others.
The post should contain English translation if written in a native language.
If any external material or resource is used in the post, it should be well cited and proper images tailored to your post and rightly sourced.
We encourage to use the following tags: #med-hive and the unique tags of weekly prompt - #mhivewk1 or #mhw1 (1 being the week number).
Please avoid plagiarism, confirm your information and source your references properly.
Remember to engage with other posts and let's make the community lively.
Kindly share your post on Twitter with the #med-hive or mhwk2 and #posh tag.
Make sure your account is registered to earn posh token and also spread the word of hive to the community on Twitter.

We appreciate the following health professionals who have shown their interest to be contributors to the platform. We look forward to their posts.
@bhoa, @ebingo, @topdollar001, @jaydr, @draysax who also helped out with the community graphics, @drlins @kingdariusthe3rd, @drdums @drbubbles, @solland1, @drlilbell @olubukky, @koriemd @drceeyou, @akubillionnaire, @D1homid, @bbjmed @drbenzz,@joseyjay, @blackdaisyft,@ksam @galejandrovv and @sperosamuel15.

CALL TO PARTICIPATION
Everyone is enjoined to subscribe to the community to keep posted on the latest posts.
You must be confirmed as a member and your role assigned if you want to make posts. Check out HOW TO BE A REGISTERED MEMBER OF THE COMMUNITY
This is to ensure scrutiny of information and keep our readers safe from harmful information.
Non-medical hivers are also encouraged to join the Community and Discord. We welcome posts meeting the requirement of the community from you too.


https://images.ecency.com/p/FUkUE5bzkAZT3HzV5tJDiU2ik81PCd4JCyhWnRcDN8XJsVFY3UNB8DCYSi5uDsaeqtk87SUX3veA8AY8RpnbGx9cajMcMfvwhMFj5PbvPePSMfHonB8NHaeDDQ9LQBp2RJsAjWers5DGqZSiG8R1p9bPKrjBthsVqWnZ.webp?format=webp&mode=fit
THIS IS MED-HIVE COMMUNITY. WE ARE HERE TO SERVE YOU WITH IMPACTFUL HEALTH AND MEDICAL INFORMATION, TIPS AND ADVICE ON THE HIVE BLOCKCHAIN. YOU CAN VIEW OUR INTRO POST HERE
PLEASE AVOID SEEKING CONSULTATIONS FOR TREATMENT ON THE PLATFORM. YOU DO THAT AT YOUR OWN RISK, THE COMMUNITY SHALL NOT BE RESPONSIBLE FOR WHATEVER OUTCOME.
SPECIAL THANKS TO THE @stemsocial, @ocd, @aliento, and @ecency for their support.
To help support the community to you can reblog, comment, upvote or even delegate to the @med-hive community account.
Now I'll leave you to enjoy the contents coming your way in this week's edition.
Have fun and learn.
https://images.ecency.com/p/FUkUE5bzkAZT3HzV5tJDiU2ik81PCd4JCyhWnRcDN8XJsVFY3UNB8DCYSi5uDsaeqtk87SiP87xdBSa6vMF1ieB8Mym9r9it9iGboZQHPNjST7Y5yif8JjnoLV6C6nQNhK46Fccn4ZTRNsFR9hgAzUpXDQvwuRiKGVFs.webp?format=webp&mode=fit