https://images.ecency.com/p/FUkUE5bzkAZT3HzV5tJDiU2ik81PCd4JCyhWnRcDN8XJsVFY3UNB8DCYSi5uDsaeqtk87SUX3veA8AY8RpnbGx9cajMcMfvwhMFj5PbvPePSMfHonB8NHaeDDQ9LQBp2RJsAjWers5DGqZSiG8R1p9bPKrjBthsVqWnZ.webp?format=webp&mode=fit
Greetings members of the community!
For a while now, since the start of this beautiful community, we have been creating awareness with the ultimate goal of promoting health literacy on the Hive blockchain, both by professionals and non-professional hivers.
It is the intention of this community to establish a place where we can all talk about health, and share our personal experiences as well as our scientific knowledge in order to raise that health awareness. Thus, making people more conscious about their health and creating a trusted database for everything health-related.
Most importantly, a database accessible to everyone and for everyone.
The possibilities we can also find here are: make friends, engage with colleagues from the same health profession, share clinical practices tips, learn from other medical professionals and even hive rewards, which is a major plus.
Basically, it's a whole world of opportunities here!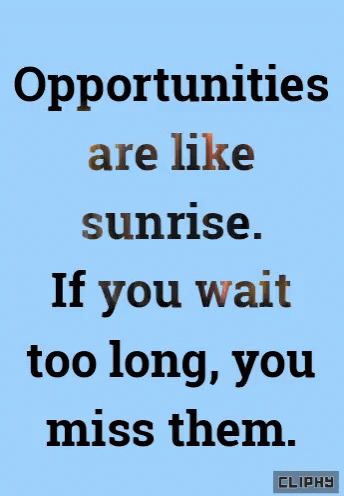 Source

What have we been doing so far?
We have been posting health prompts each week encouraging not only all medical-hivers within the community to share their knowledge and advice related to that prompt's topic, but also encouraging non-medical hivers to share their health experiences or questions that they might have about that week's topic.
Furthermore, we have been encouraging everyone who takes the time and effort to do a post. By curating them and engaging, we hope to lure more people to participate and therefore we will have more helpful information and health-related content created for the benefit of us all.
But lately, we have been thinking about making a few changes in order to serve everyone in a better way. After all, this is still a newborn community, which means we still need to test a few things and see how they go. As we push further, we now have a better point of view of where we want to go.
It's time for us to adopt a wider perspective and we can't do this without you! We realise it will take time and effort on our part to build and grow but essentially we will also need your input in the development of this community.
Let's make it happen!
Source

What upgrades are we thinking for now?
With that in mind, we've been talking to community members and listening to their feedback. We believe now is the right time to upgrade and remake a few things. We hope to make this community more fun and motivating for all to participate.
1- Monthly Prompt Topic
For those who have been a part from the start, you know we have been making weekly contests with health-related prompts. However, due to some challenges on our part, a week does not seem to be enough for us to fully exhaust all we can on those topics.
We know how much effort and time it takes to do research, making sure you get your citations and references right just for one post alone. Even more so if you desire to be specific about one topic that's within your medical speciality.
Therefore, we are considering changing it into a monthly prompt topic where we will all have enough time to write and educate people about the specific topic.
We hope that this will encourage professionals and non-professionals hivers to find the time out of their very busy schedules to make meaningful posts. It's our ambition to build a trusted database, therefore we highly appreciate useful and verified information.
We also believe this could be a good way to, throughout the month, engage more and promote further discussions about that week's topic in each other's posts since we also promote learning from each other.
What do you think about it? We would love to read your thoughts! This is planned to be an immediate change once we get a green light from you.
2- Off Prompt Topics
YES, we also welcome off prompt topics! We feel like we need to clarify this matter, so please note that posts in the community do not have to be related to the ongoing prompt. We would encourage anyone who has prepared a post health-related to feel free to share it with the community. It is our idea to make a report each month highlighting the best posts unrelated to the prompt!
We know this won't be an immediate upgrade for now, since we still have few subscribers and even fewer medical-hivers. This means it is most likely to not have a lot of posts to curate and highlight outside the prompt.
However, it is important for us for you to know that this idea is on our minds for, hopefully, the near future. Right now, we believe our main focus should be on attracting more people to actively participate in the prompts as well as growing our subscriber's number.
3- Restructuring post design and communication
In this topic we want to give a fresh look to our posts, making them more readable and easy to go through. We have also decided, at least for now, to only post in English. As English is the main language all professionals from all over the world communicate in scientific terms, we feel it makes sense to keep it simple.
By all means, please feel free to make your posts in dual language if you want! This is just a way for us to maintain consistency in our graphics and also in our communication. Just keep in mind your posts must have an English translation, always.

Ideas for further down the road
We also have a few ideas that we still aren't sure of how we are going to implement and we would like to take advantage of this opportunity to ask for your help and feedback.
1 - Prompt Topic Suggestion
We are considering asking our members of the community to play a role in choosing a topic for the prompt each month. For this, we will probably need to have volunteers join more actively in the community and discord as well. We could create new roles on discord and then do some raffle in order to select the person who's giving the prompt.
2 - A Live Chat
Also, a live chat is in the plan where we can host different specialities to enlighten the Hive community on healthy tips as well as AMA (ask me anything) sessions for clarifications to the non-medical hiver when needed.
What do you think about this? How or when would we go forward with this?
3 - A Health Quiz/Engagement Post
Our quiz is also in the bucket. Questions are likely gonna be around the topics of our prompts. And forms of answering are yet to be concluded. Maybe during live chats, we could select the most frequent questions from the non-medical hivers and do educational posts about it. Then, the quiz would be a great way to confirm if we were successful in passing the important and right information.
4 - Rewards/Sponsors
We are still wondering if we should come up with monetary prizes for the monthly prompts... We understand that making an educational health related post consumes a lot of time due to the reasons mentioned above. We are still not entirely sure about this since we believe our motivation should mainly come from helping others and promoting health literacy. However, we do realise it could be a great way to entice more people to join in the prompts.
Sponsors are highly welcomed for prizes as well and also an option to further explore although we still are not sure how we could catch them.

We want to hear from you! How would you love the community to be?
Please, help us shape the future of this wonderful community and share with us your thoughts about how you think we should proceed!
Source

How to become a registered member
If you are a health worker
You could have your role assigned if you want. Check out HOW TO BE A REGISTERED MEMBER OF THE COMMUNITY. Becoming a registered member is a way to ensure scrutiny of information and credential in order to keep our readers safe from harmful information.
If you are a non-medical hiver
Non-medical hivers are also encouraged to join the Community and Discord even though you won't get a role assigned. We welcome posts meeting the requirements of the community from you too.

Final notes
PLEASE AVOID SEEKING CONSULTATIONS FOR TREATMENT ON THE PLATFORM. YOU DO THAT AT YOUR OWN RISK, THE COMMUNITY SHALL NOT BE RESPONSIBLE FOR WHATEVER OUTCOME.
To help support the community you can reblog, comment, upvote or even delegate to the @med-hive community account.
Have fun and learn! We look forward to hearing from you all.
https://images.ecency.com/p/FUkUE5bzkAZT3HzV5tJDiU2ik81PCd4JCyhWnRcDN8XJsVFY3UNB8DCYSi5uDsaeqtk87SUX3veA8AY8RpnbGx9cajMcMfvwhMFj5PbvPePSMfHonB8NHaeDDQ9LQBp2RJsAjWers5DGqZSiG8R1p9bPKrjBthsVqWnZ.webp?format=webp&mode=fit