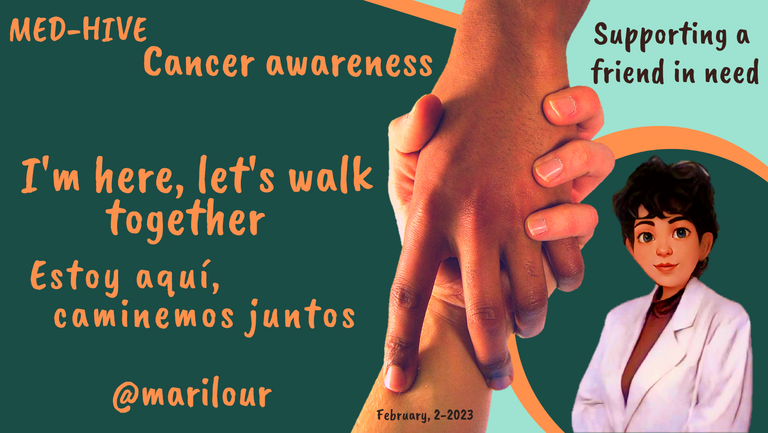 ---
Esta publicación está tanto en Inglés como en Español, puede ir directamente al español haciendo clic AQUÍ
---
Greetings, friends of Hive
For this month, the Med-Hive community has chosen
Cancer awareness
as its theme. In tune for this week, we are presented with a hypothetical scenario,
what would you do to support your friend?
, if their doctor notifies them of the need to make lifestyle changes to reduce the likelihood of developing cancer. I am a friend to my friends, I always try to be with and for them. In my professional practice, I try and try to walk with my patients, developing and strengthening empathy, listening to them without judging them, making them feel and showing them the value they have, showing them the importance of a good doctor-patient relationship to achieve success in the restoration and preservation of their health. Sometimes they come, just to be listened to and understood, that is the therapeutic approach to follow. However, motivating the promotion of health, that is the priority. In this meeting, we will raise awareness about the importance of attending to the signals emitted by our body, to continue between health and healthy; ending with actions to support a friend with the probability of developing cancer because of his unhealthy lifestyle.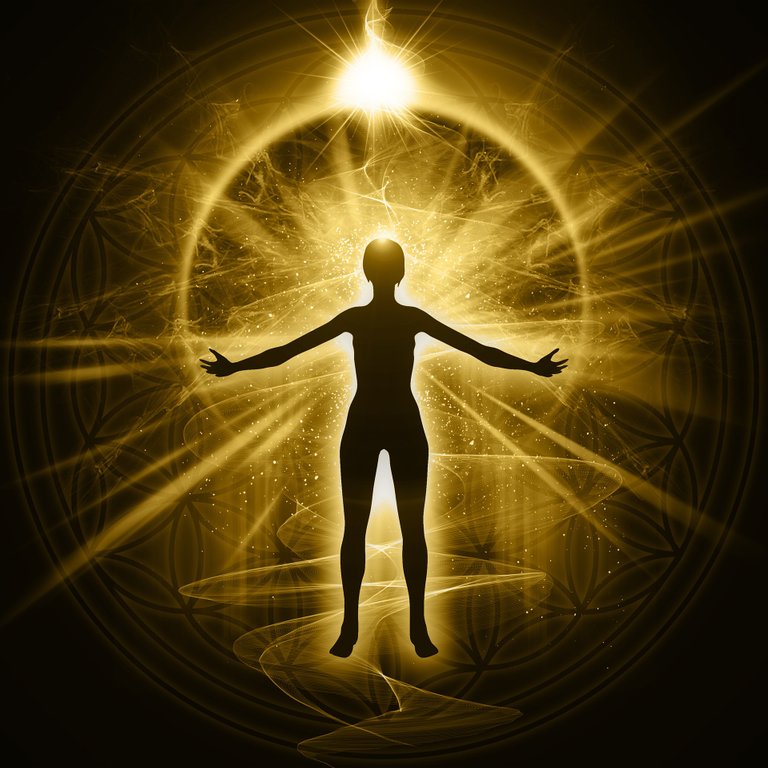 Source
Pay attention to the messages
Wise is the one who pays attention to the signals, expressions and manifestations that his body expresses. Yes, it speaks to us through signs and symptoms, which, if not taken into account, evolve into diseases. Sometimes these revelations increase until they become recurrent, calling constantly, activating alarms with greater frequency and intensity, and most of the time we ignore them. It is frequent to see patients referring a pain of cause to be determined, with an evolution of several months, pain that has overlapped with drugs not indicated by doctors or has numbed it through other means. Beware, evasive behaviors and actions, to silence warnings that something is not going well in your body, are harmful and eventually develop a greater magnitude, with unpredictable consequences. We must be observers of our body, be very aware of its manifestations, those that are out of normality such as pain, temperature elevation, unexplained weight loss, dizziness, weakness, among others. Do not cover them up, do not hide them, they are signs to pay attention and seek specialized help.
Health and health
Lifestyle (WHO, 1998):2
It is a way of life based on identifiable patterns of behavior, determined by the interaction between individual personal characteristics, social interactions and socioeconomic and environmental living conditions.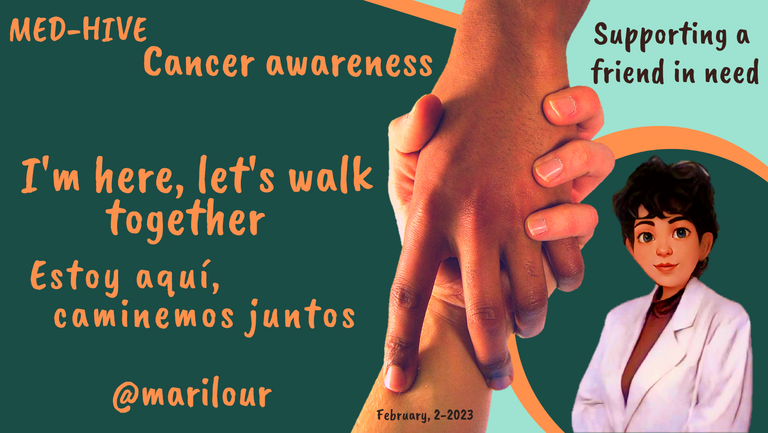 ---
Español
---
Saludos, amigos de Hive
La salud y lo saludable
Por otra lado, para conceptualizar lo que es saludable, es necesario referirse a los estilos y condiciones de vida. Así lo expresa la OMS:
Estilo de vida (OMS, 1998):2
Es una forma de vida que se basa en patrones de comportamiento identificables, determinados por la interacción entre las características personales individuales, las interacciones sociales y las condiciones de vida socioeconómicas y ambientales.