What are plant tendrils? I quoted the answer of Encyclopædia Britannica.
A tendril is a slender whiplike or threadlike strand, produced usually from the node of a stem, by which a vine or other plant may climb. (source)
This pumpkin plant grows wild among the dry branches, probably leftover of pumpkin farmland.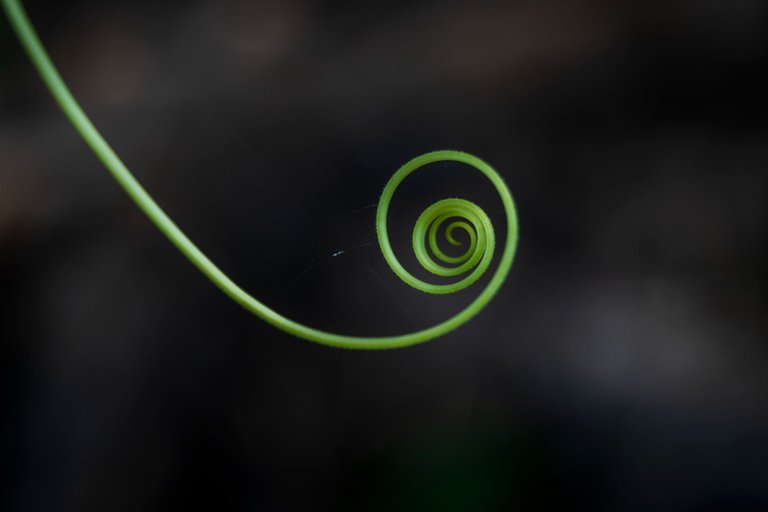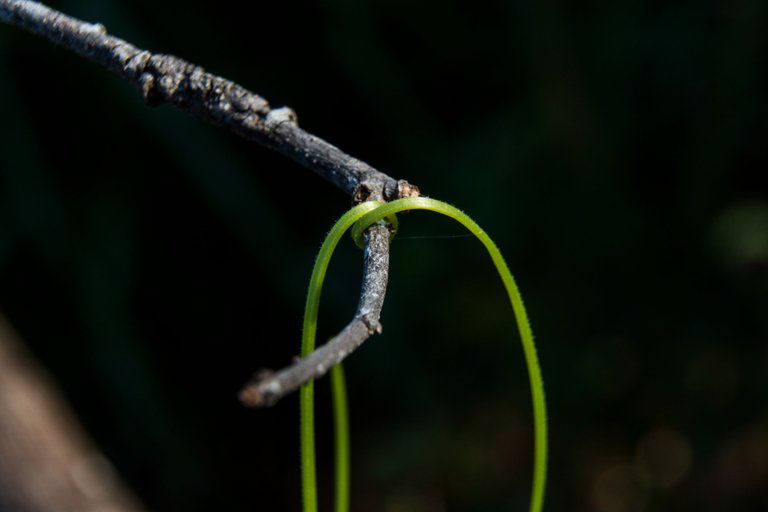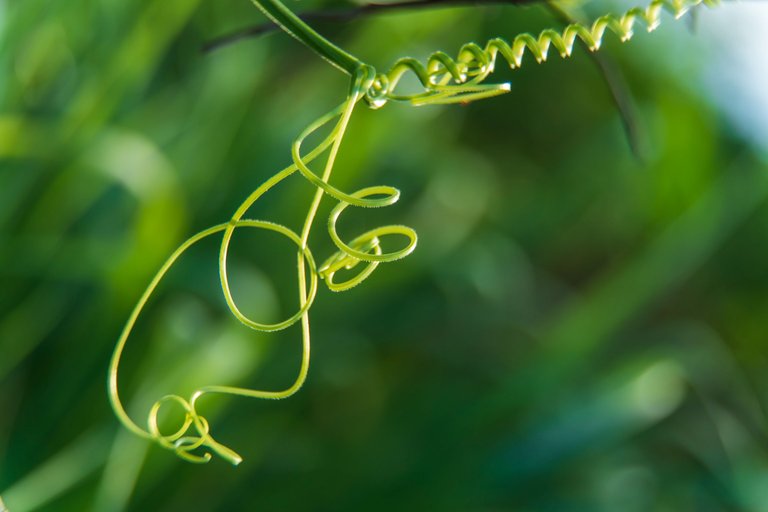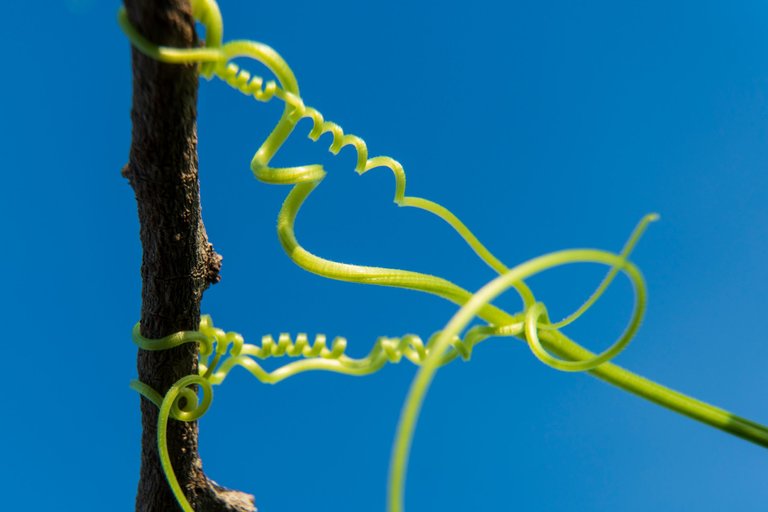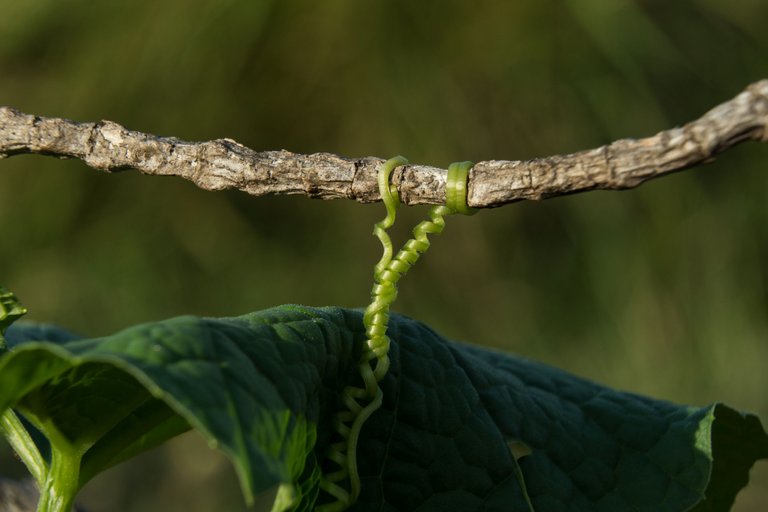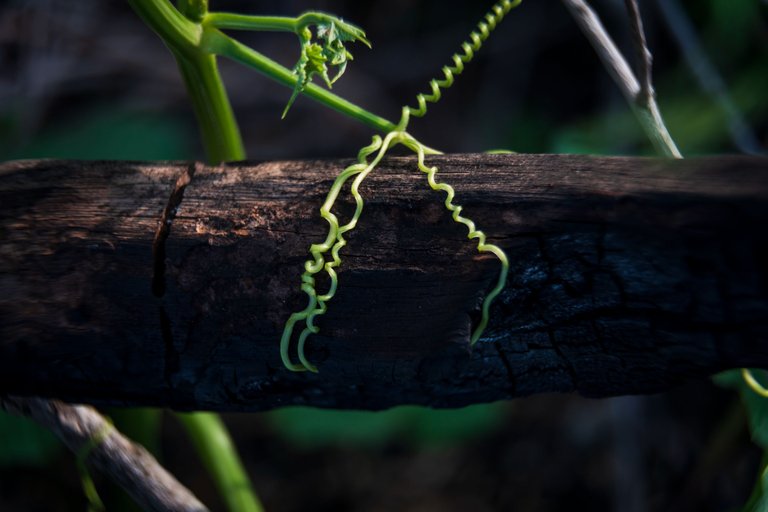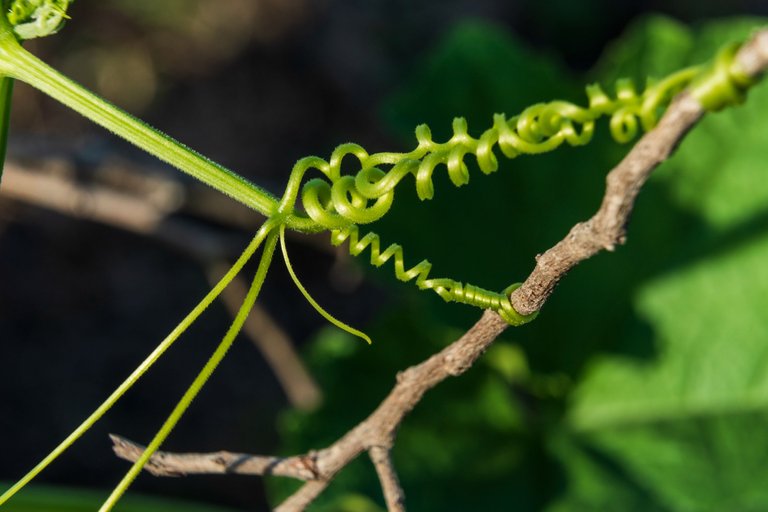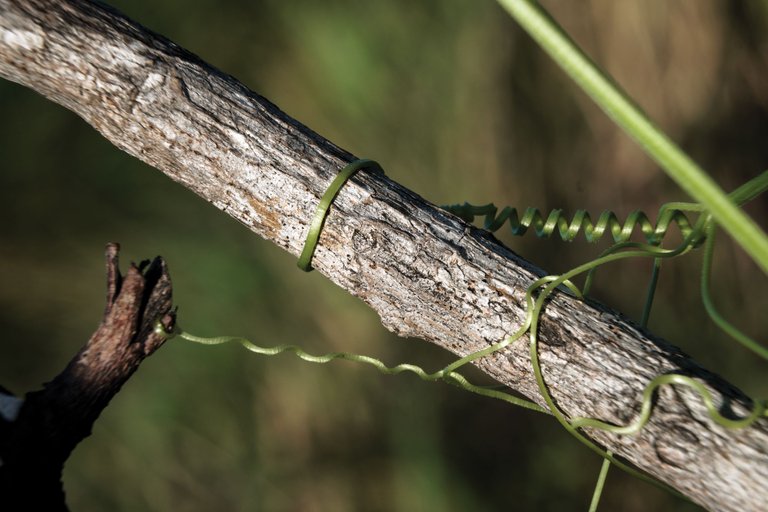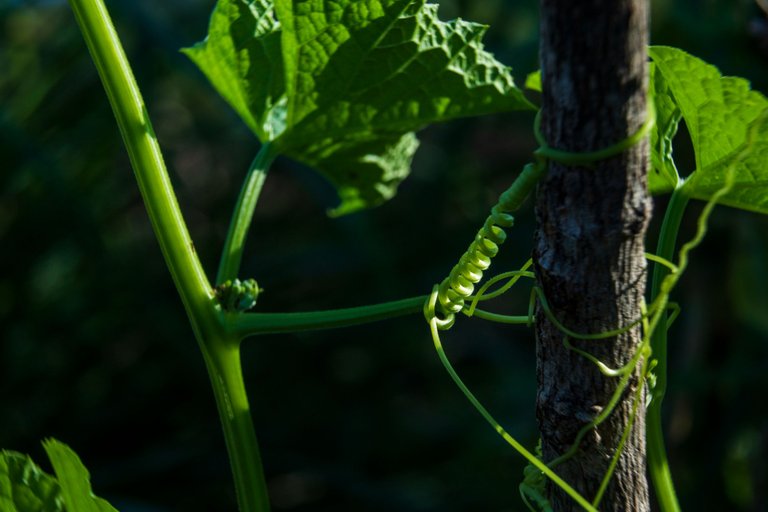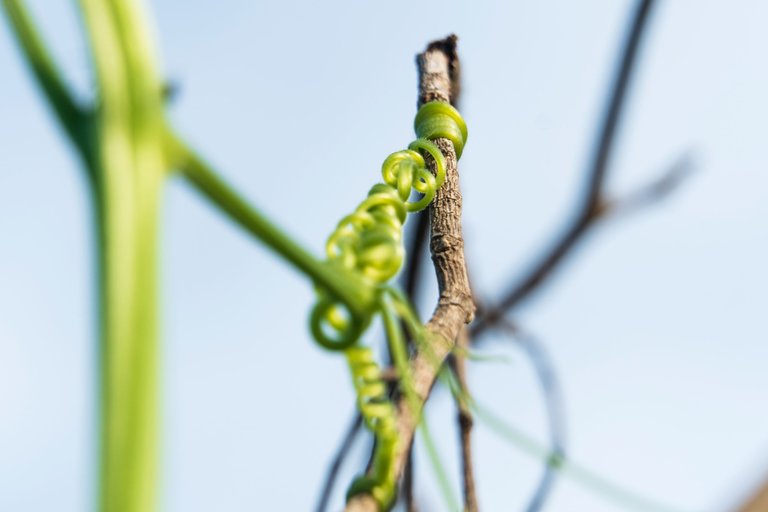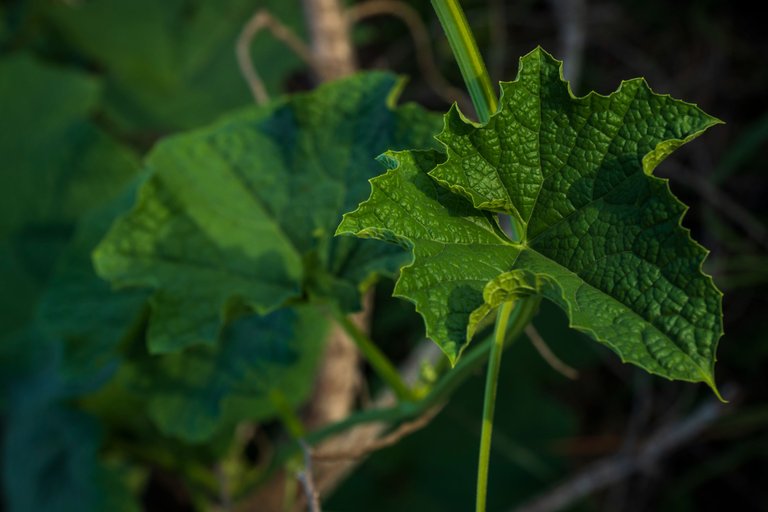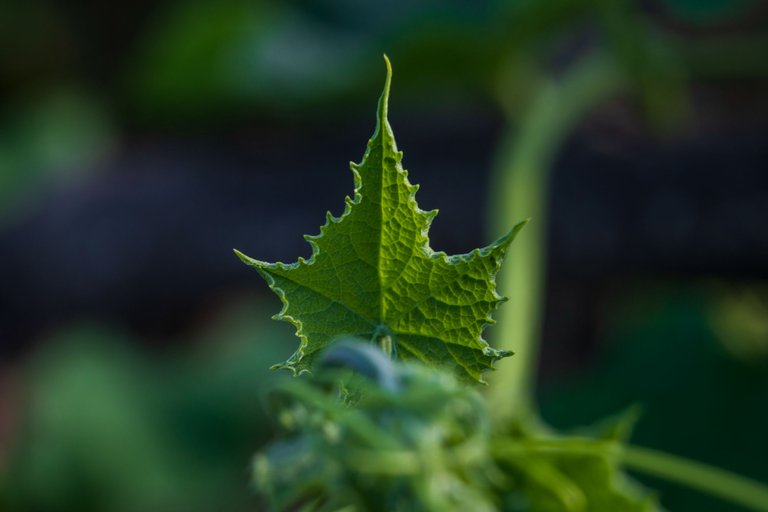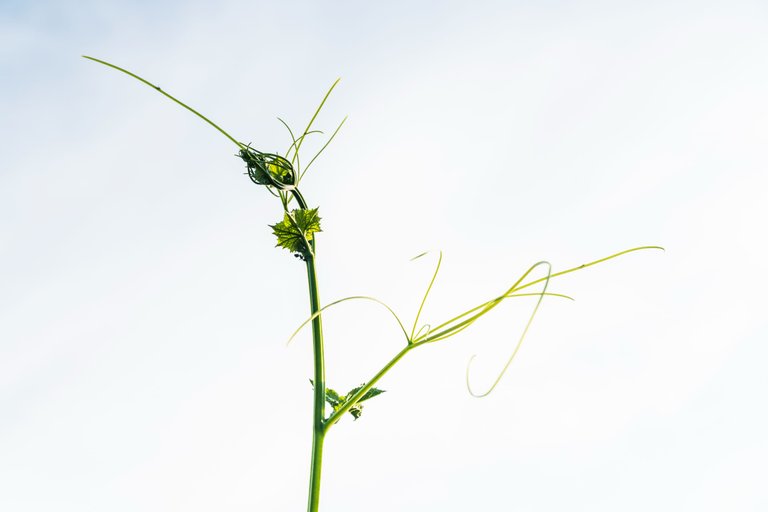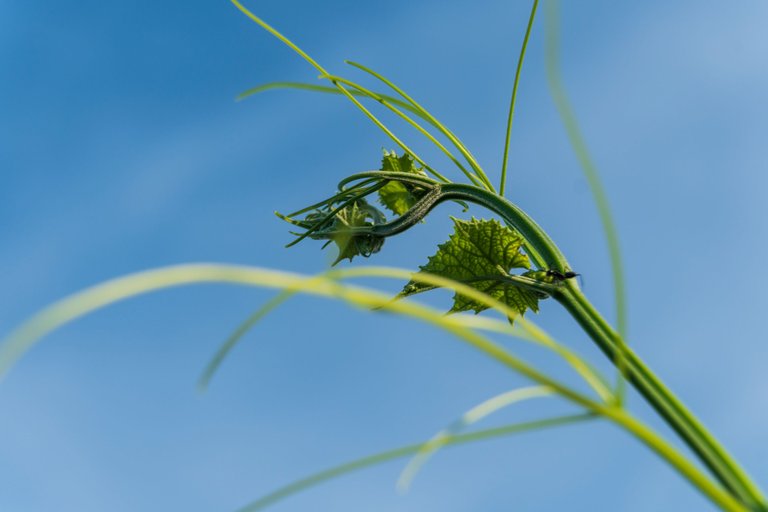 by Irfan M Nur (@vannour)
Make: SONY ILCE-6500, E PZ 18-105mm F4 G OSS Lens + Mount Macro Adapter.