The hoverfly looks like a wasp perched on a green leaf, has a characteristic pattern of black and bronze stripes on its back and belly. I shot the species in a swamp area in Lhokseumawe.
Images on wikipedia.org, indicate the species called Eristalinus sepulchralis.
Eristalinus sepulchralis is a European species of hoverfly. The species are brownish-white from a close up, and look like a wasp. From a distance though, they are yellowish-black coloured, and look like a bumble bee. (wikipedia)
This macro photography bee to enrich the collection of Hive Stock Images, Invertebrates Sub Index (Insects, spiders, molluscs and other bugs).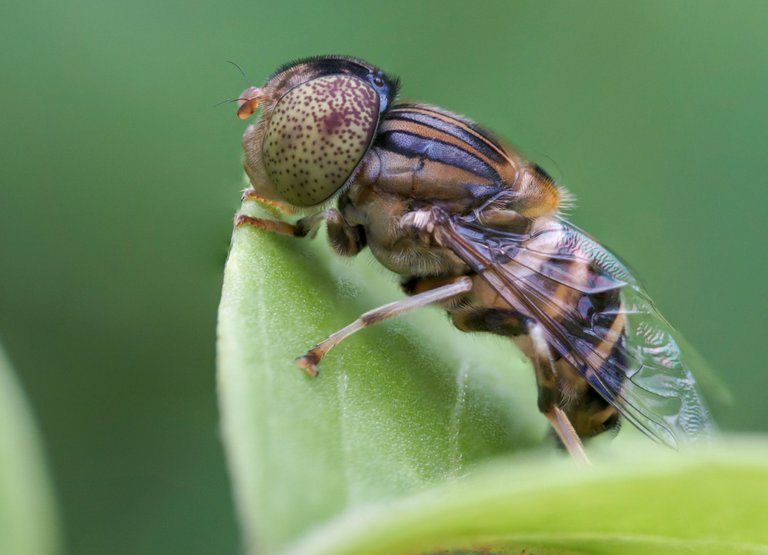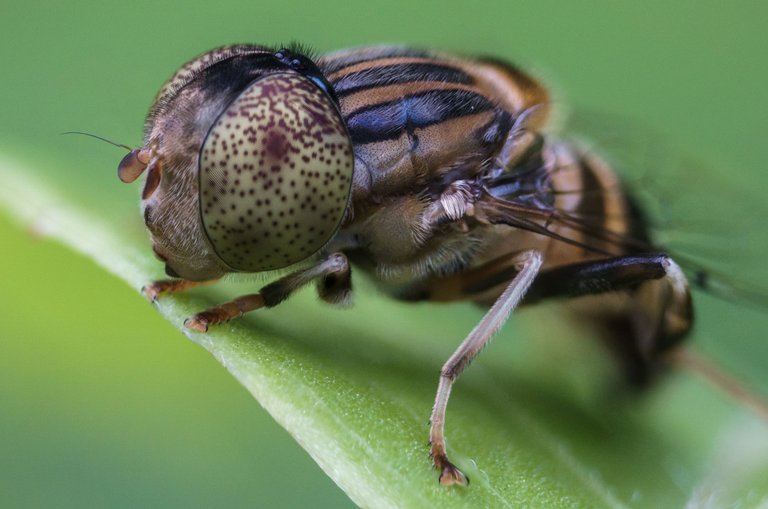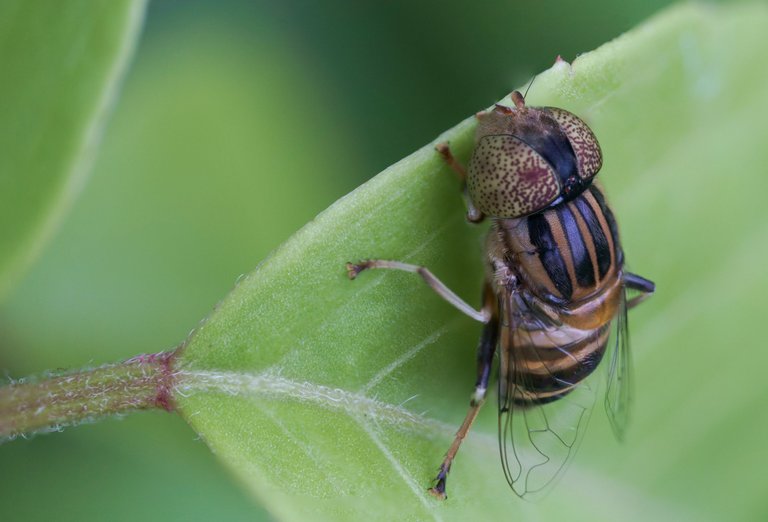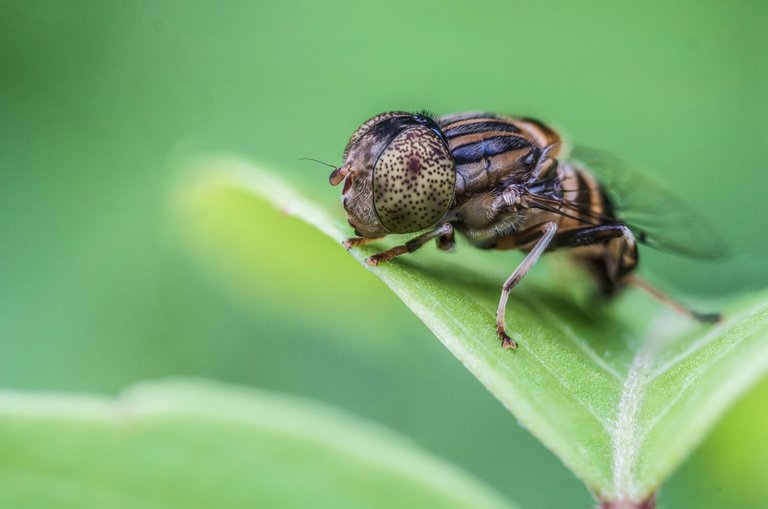 Thank You
Irfan M Nur (@vannour)
Make SONY ILCE-6500 + 7artisans 60mm f/2.8 Macro Lens.
---
Terms of use:
Credit, @vannour as the creator of the image. Not required to provide beneficiaries. Indication by the beneficiary is welcome!