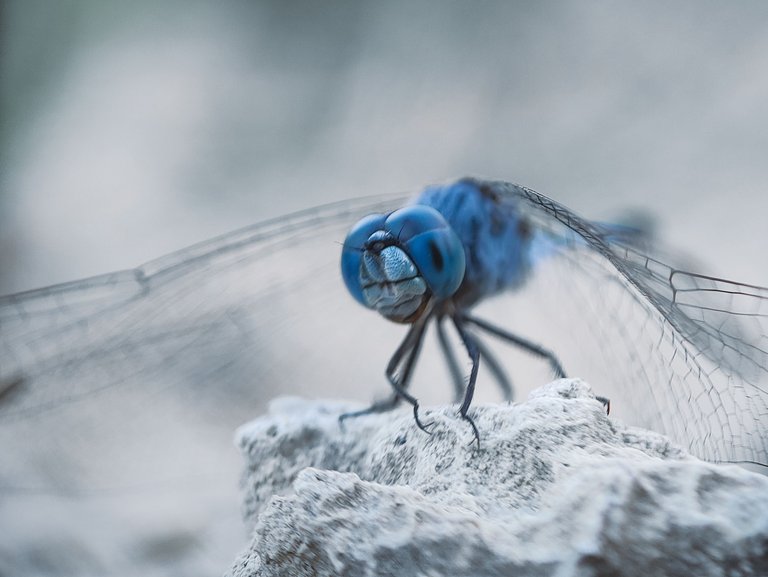 ---
Hello Hive Blog friends, this afternoon I will share macro photos of insects, the insect in my post this time is "Dragonfly". And the type of dragonfly in my post this time is Great blue skimmer, I found the name when I searched for a match on Google Lens.
In my area this insect is called by the name "Capung / Den-den", and not a few of the small children give this insect the nickname "Little Helicopter".
I took this photo of the dragonfly when I was looking for some other macro objects, when I photographed it, it was on a rock, and on the same day I photographed 2 types of dragonflies with different colors, namely blue and green.For the green one, I will share it at the next opportunity. And all these photos I took using a smartphone camera and the help of a macro lens, hope you like it.
---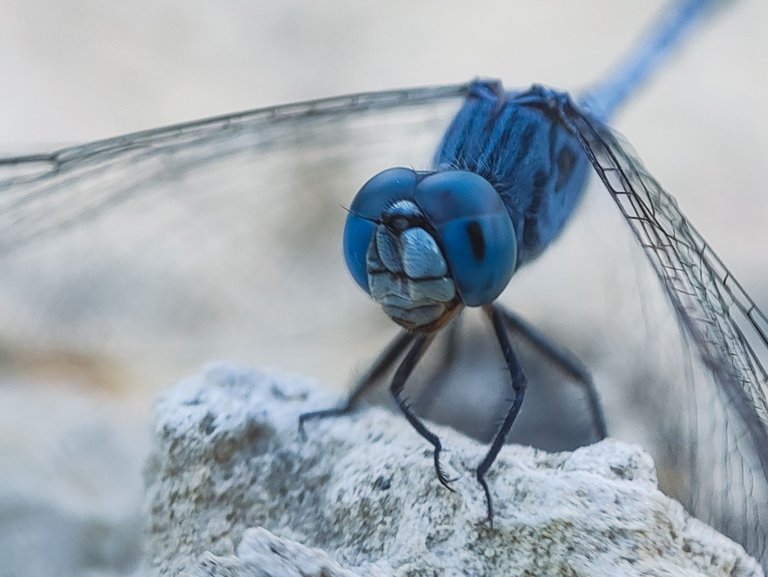 ---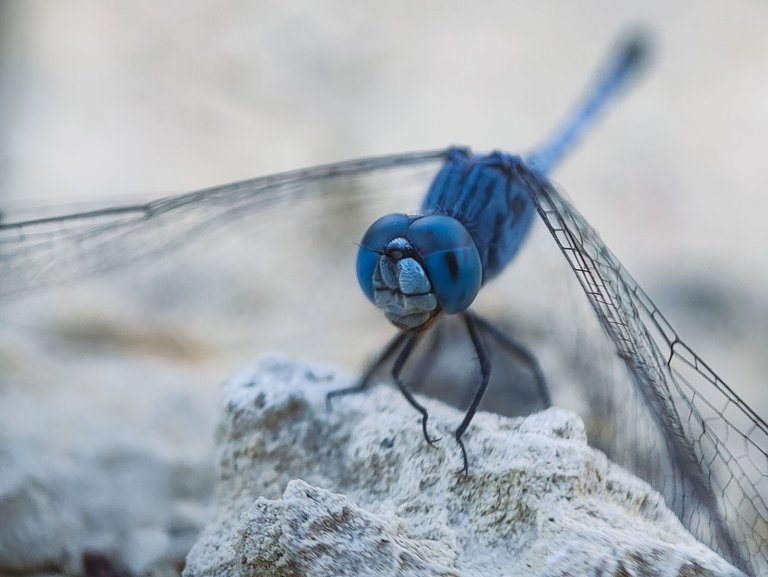 ---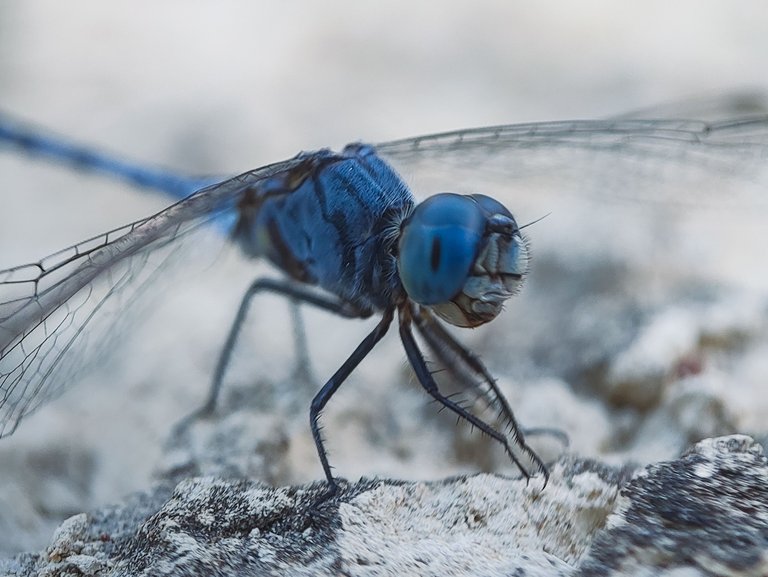 ---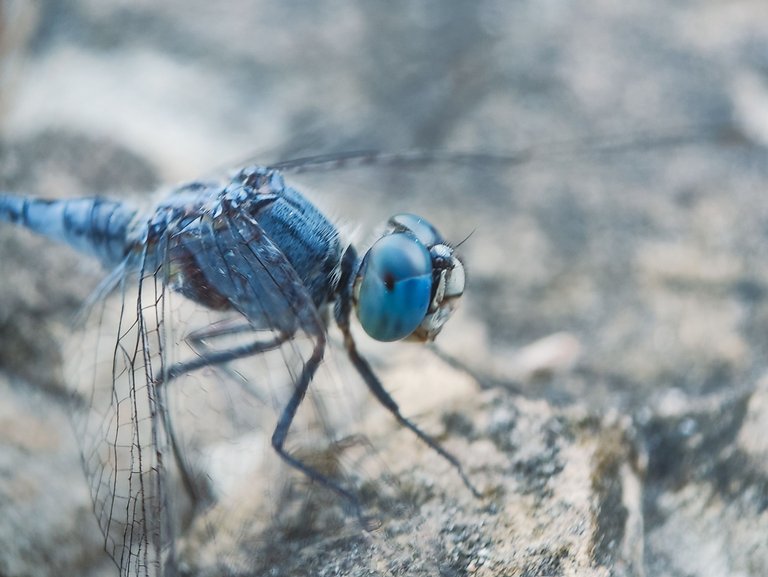 ---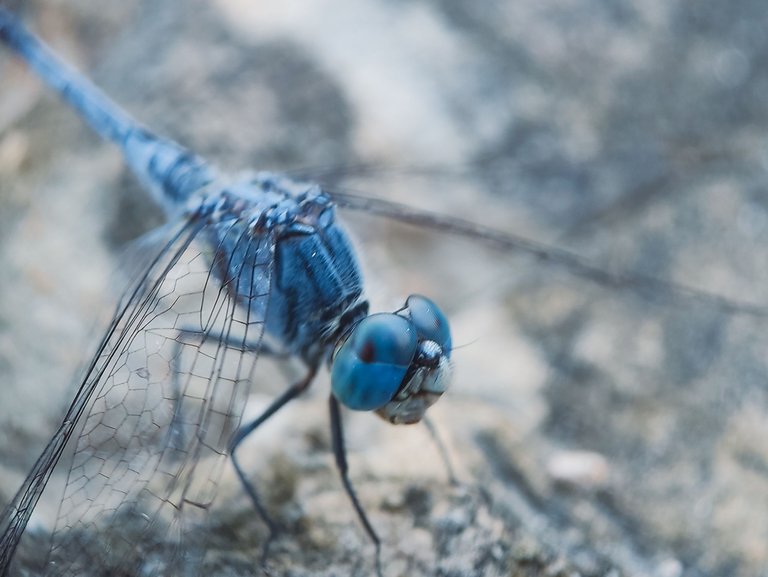 ---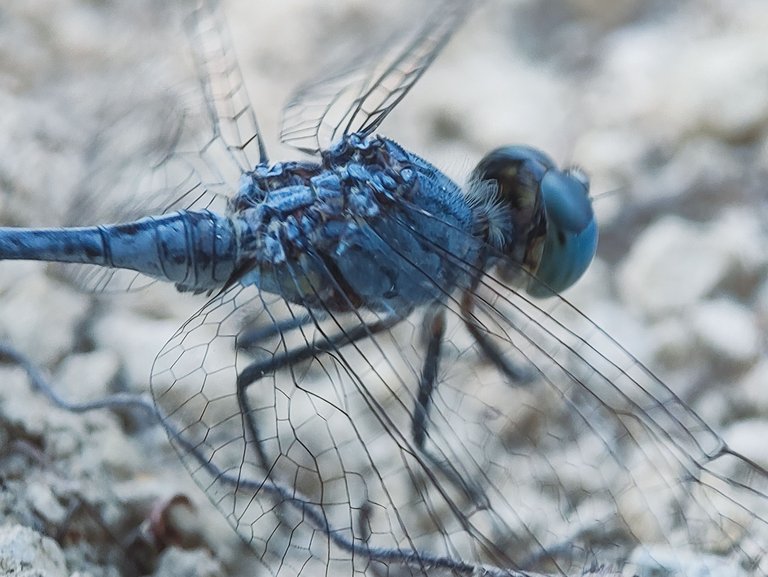 ---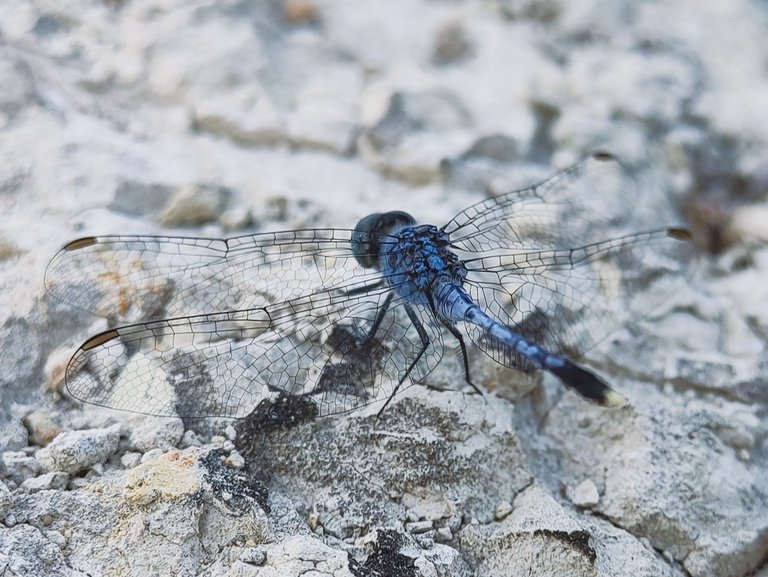 ---

INFORMATION
| Camera | Poco X3 NFC |
| --- | --- |
| Lens | Sony 25mm & Q-Lens 35mm |
| Photography | Dragonfly |
| Binomial Name | Libellula vibrans |
| Process | Mobile Lightroom |
| Location | Indonesia - Aceh |
| Photographer | @mirz |
---


M. Alan Mirza (@Mirz)
My name is M. Alan Mirza, I am currently 28 years old, I come from Asia, to be precise in Indonesia - Sumatra Island. I work as an emergency room administrator, namely in the Medical Record section at Cut Meutia Hospital. My hobbies are uncertain, my hobbies follow my mood, sometimes I like reading, sometimes I like writing, sometimes I like photographing small insects and other small object, sometimes I also like to play games for a long time.😁