This is my first post to the stock image community; some of the pictures I'll be sharing this time are mural pictures I took at the water park near where I live. I hope the pictures I'll be sharing can add collection the stock image community grow and that other friends can use them.
On a brick wall, as shown below, is a mural with a crimson background that appears to be playing a negative people. The image I'm referring to is the one below: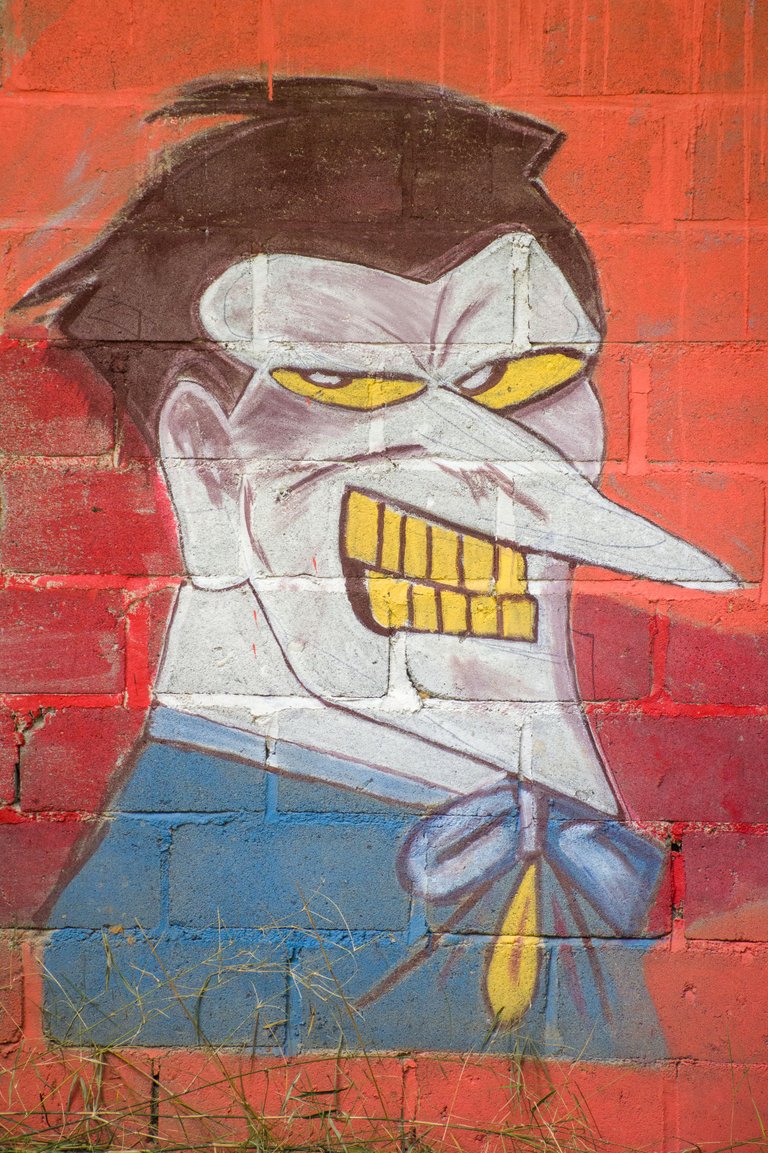 Additionally, you can see a photo of a man in the window saying, "Be patient, you have to queue," in the picture below :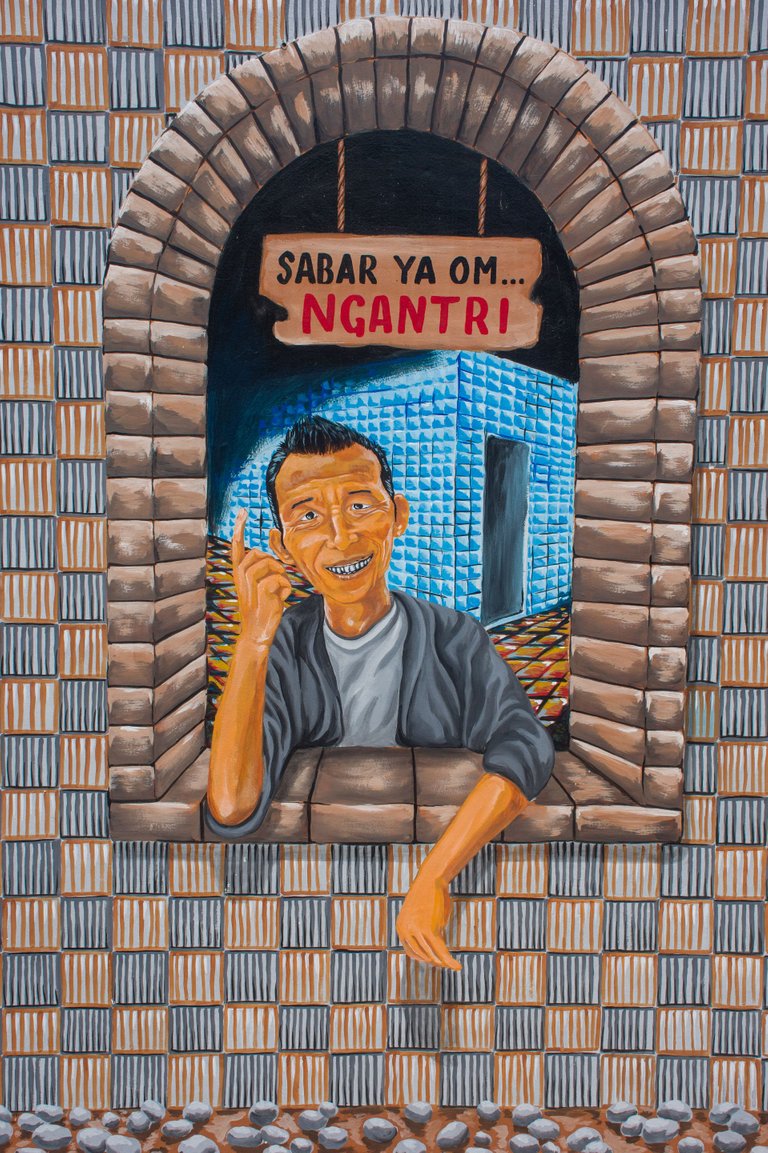 Additionally, a diver can be seen in the depths among fish and coral reefs against a blue background;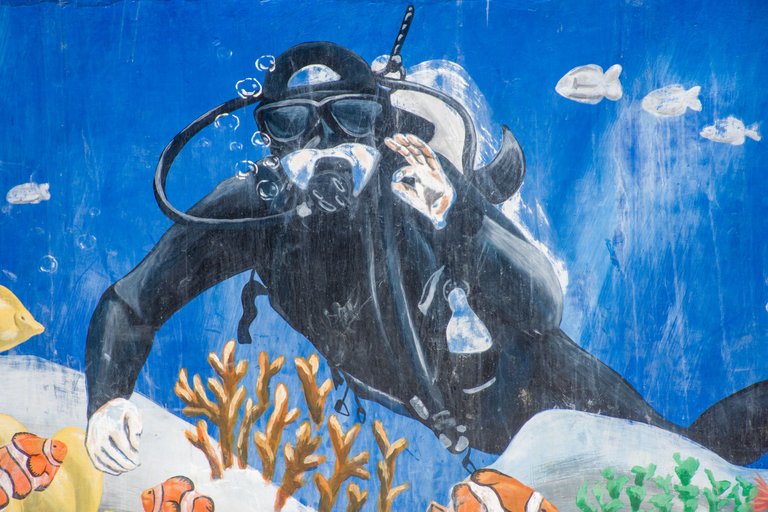 This mural, which depicts a lovely scene of dolphins dancing in the water, is immediately next to the pool: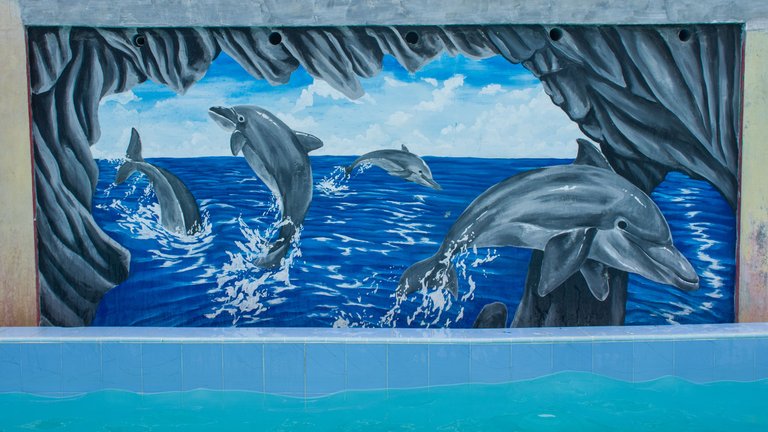 That's all I have to share for now, folks. I hope you like it, and I'll see you in my next article.