---
Seeing the behavior of animal life is exciting for me. Sometimes I saw them preying on each other, some were stunned by themselves, and the most fun was seeing them mating.
As the two ladybugs did, I saw the couple enjoying their mating. Next to them, on another branch, a larva is catching an aphid for its prey—Ladybugs have a rather long metamorphosis process, egg → larva → pupal → and then become a ladybug. (See The 4 Stages of the Ladybug Life Cycle)
I had the opportunity to capture this moment and I will contribute these photos to the #hivestockimages. For those who are interested, or want to write a scientific article about the life of ladybugs, or any article about animal life on the Hive Blog, but you don't have pictures, you can use them for free here.
---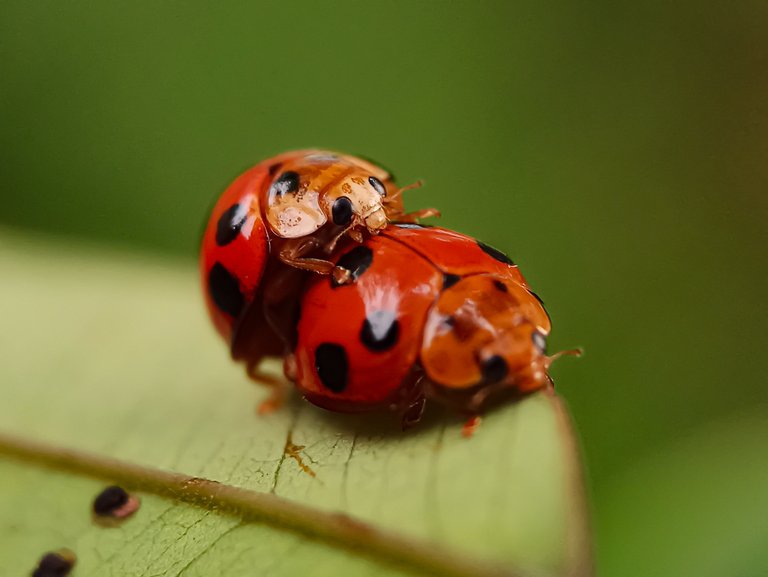 ---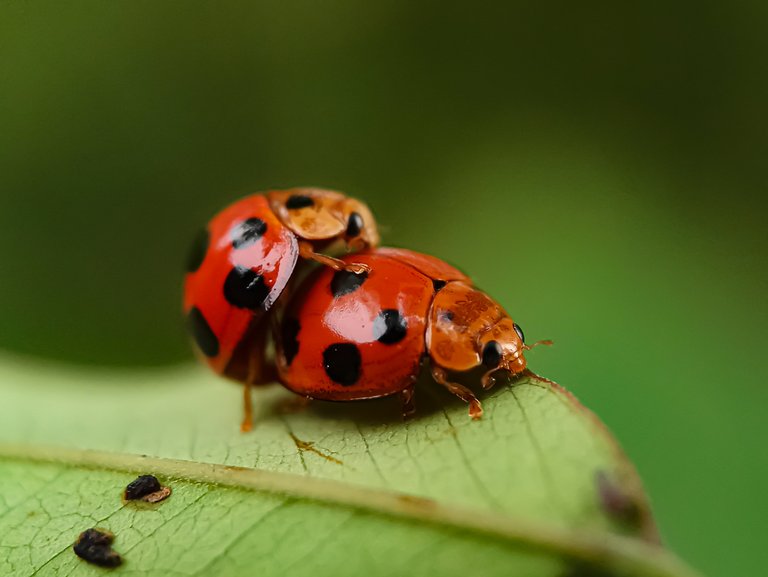 ---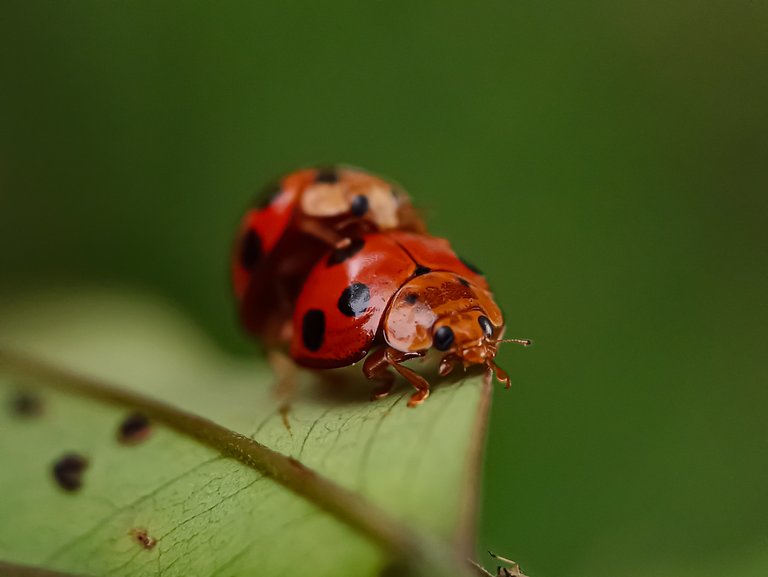 ---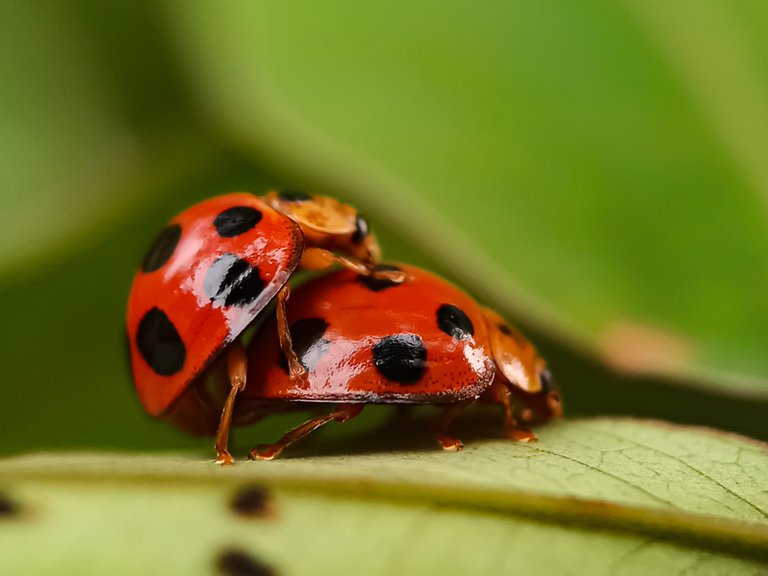 ---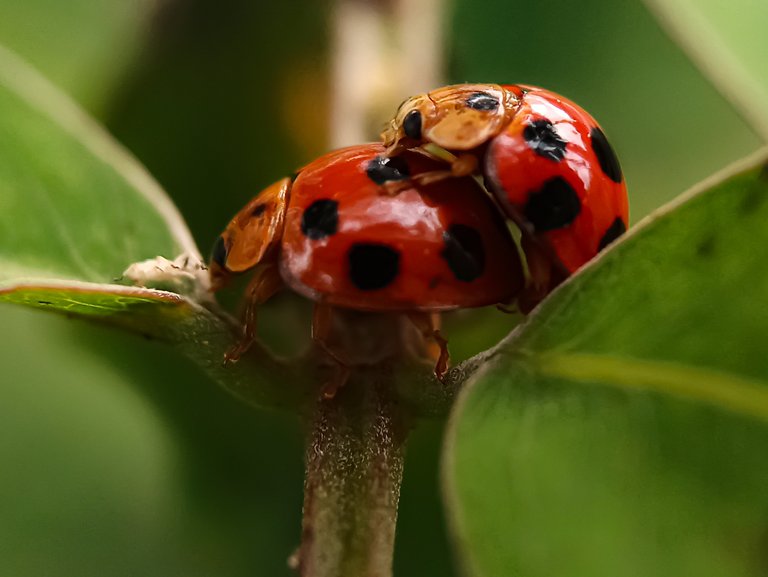 ---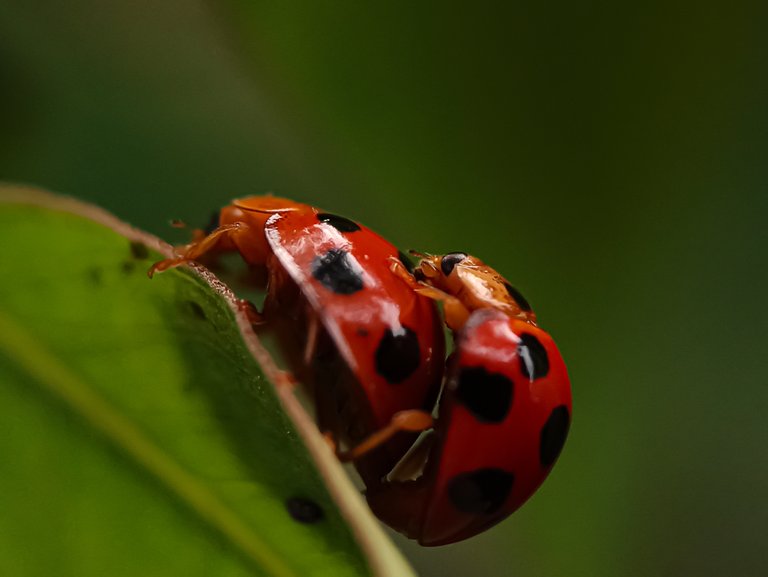 ---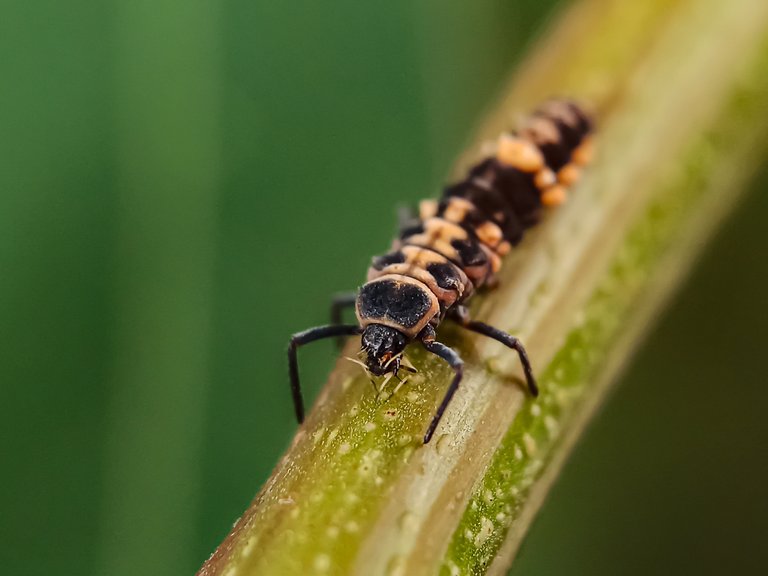 ---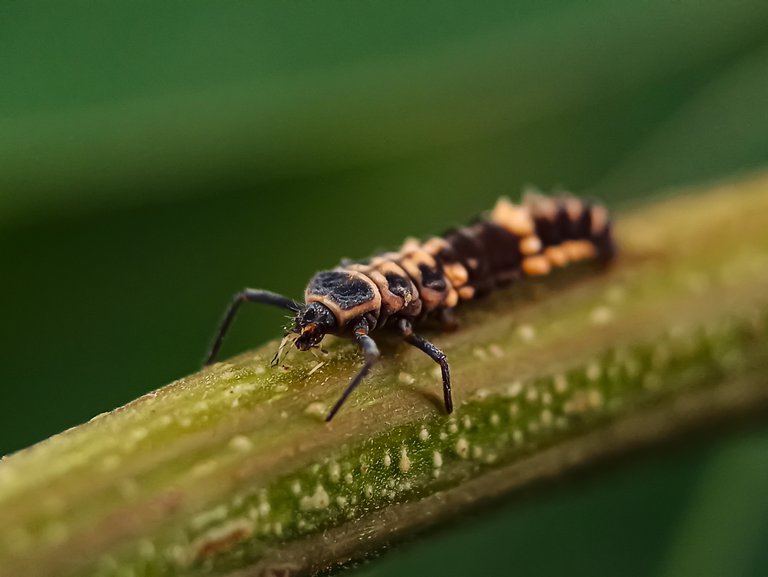 ---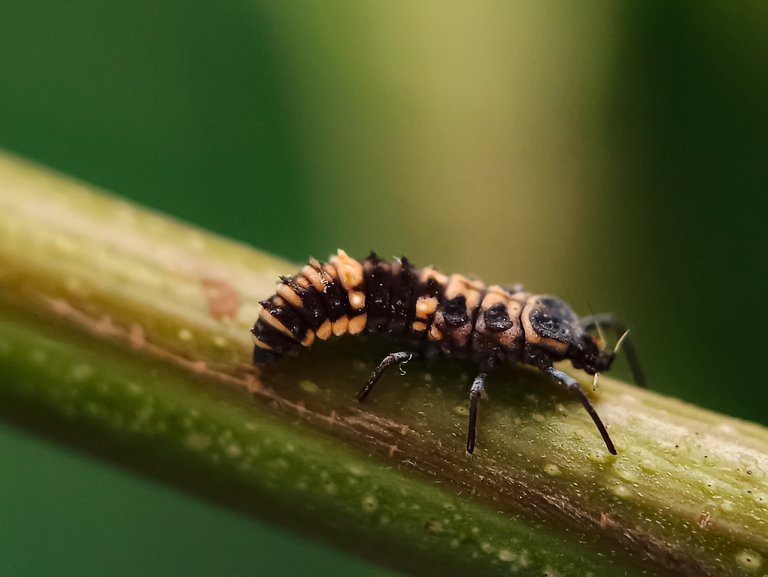 ---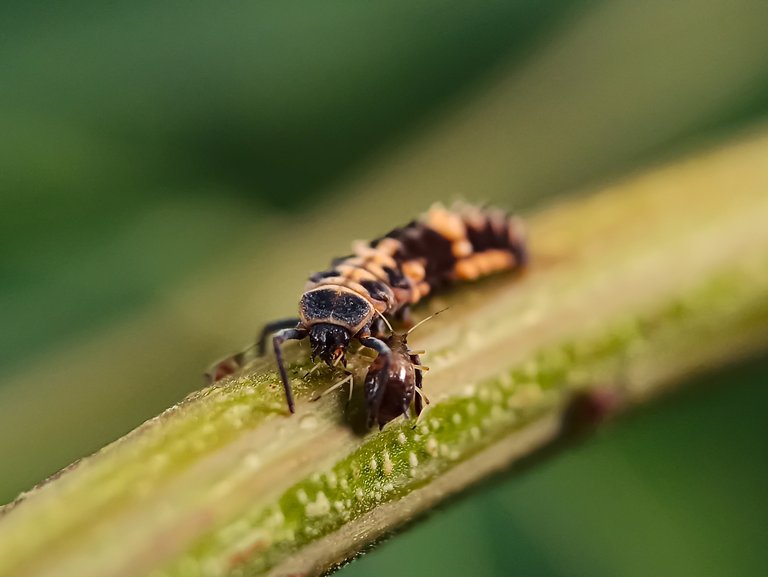 ---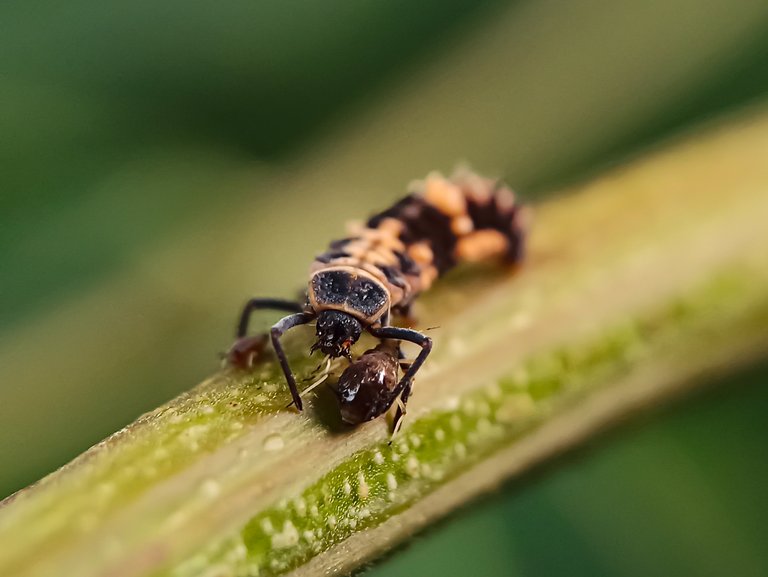 ---
---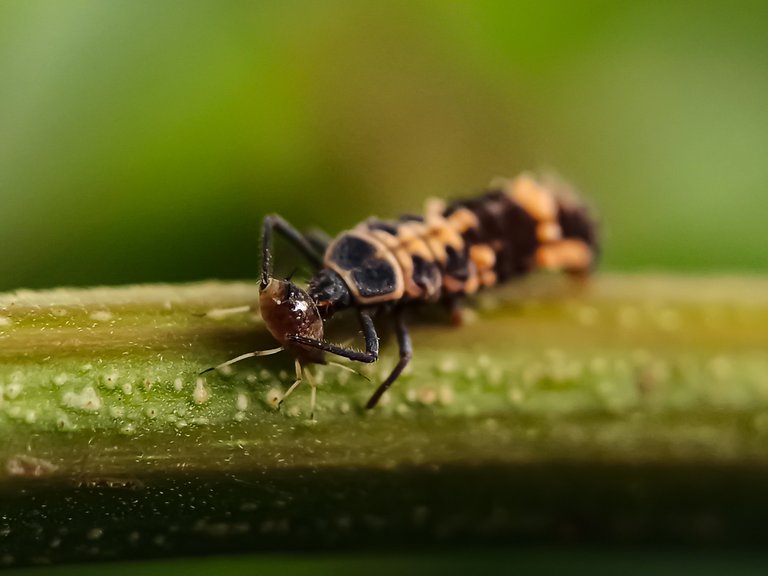 ---
| Camera | Xiaomi Redmi Note 8 Pro + Macro Lens |
| --- | --- |
| Category | Animal Photography |
| Processed | Adobe Lightroom |
| Location | Lhokseumawe, Aceh, Indonesia |
| - | - |
Thank you for stopping by