Hello.. Good morning friends of the #StockImages community, meet me again @abizahid. I hope you all have a great day today.
Three days ago, on Wednesday to be exact, and in order to enjoy the holiday, our family and I visited one of the deer breeding places in Lhokseumawe City. The distance from this deer breeding place to our house is quite far about +/- 20 km and takes about 15-20 minutes if we ride a motorbike. Arriving at the deer breeding place, we were only allowed by the officers to look at the deer from the outside because the deer's surroundings were bordered by an iron fence.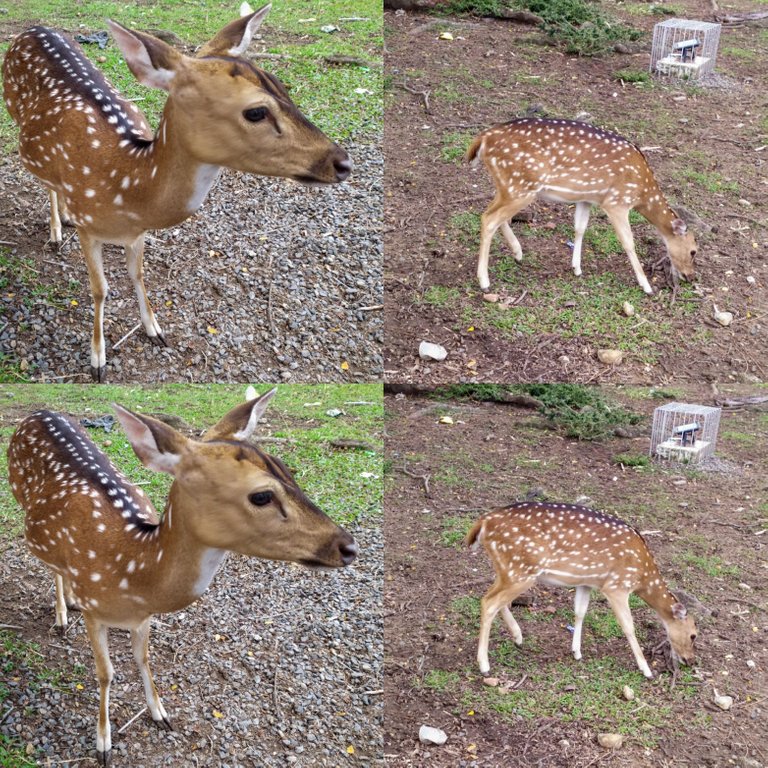 The photo of the deer above is a spotted deer or spotted deer
in Hindi it is called Chital (/tʃiːtəl/) (scientific name Axis axis), in English it is called Spotted deer, Chital deer, or Axis deer, is a species of deer native to the Indian subcontinent. This species was first described by the German naturalist Johann Christian Polycarp Erxleben in 1777. Male spotted deer are medium in size, reaching almost 90 cm at the shoulder and weighing about 75 kg, while the female is 70 cm to the shoulder and weighs about 45 kg.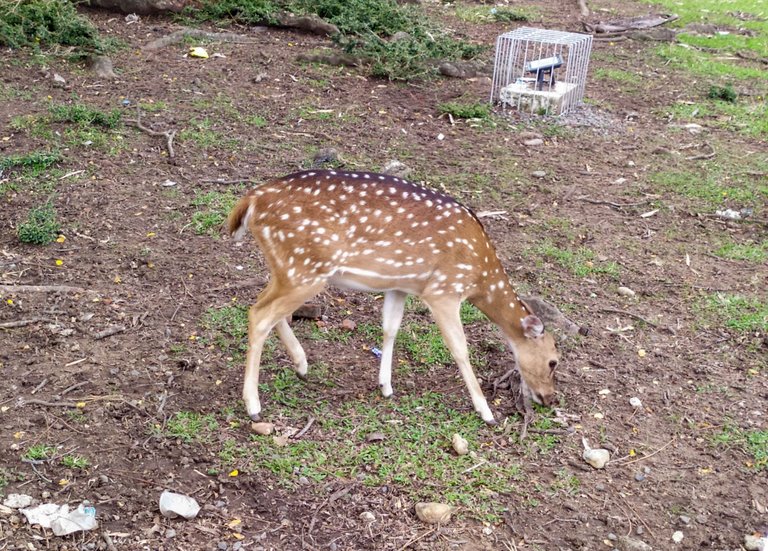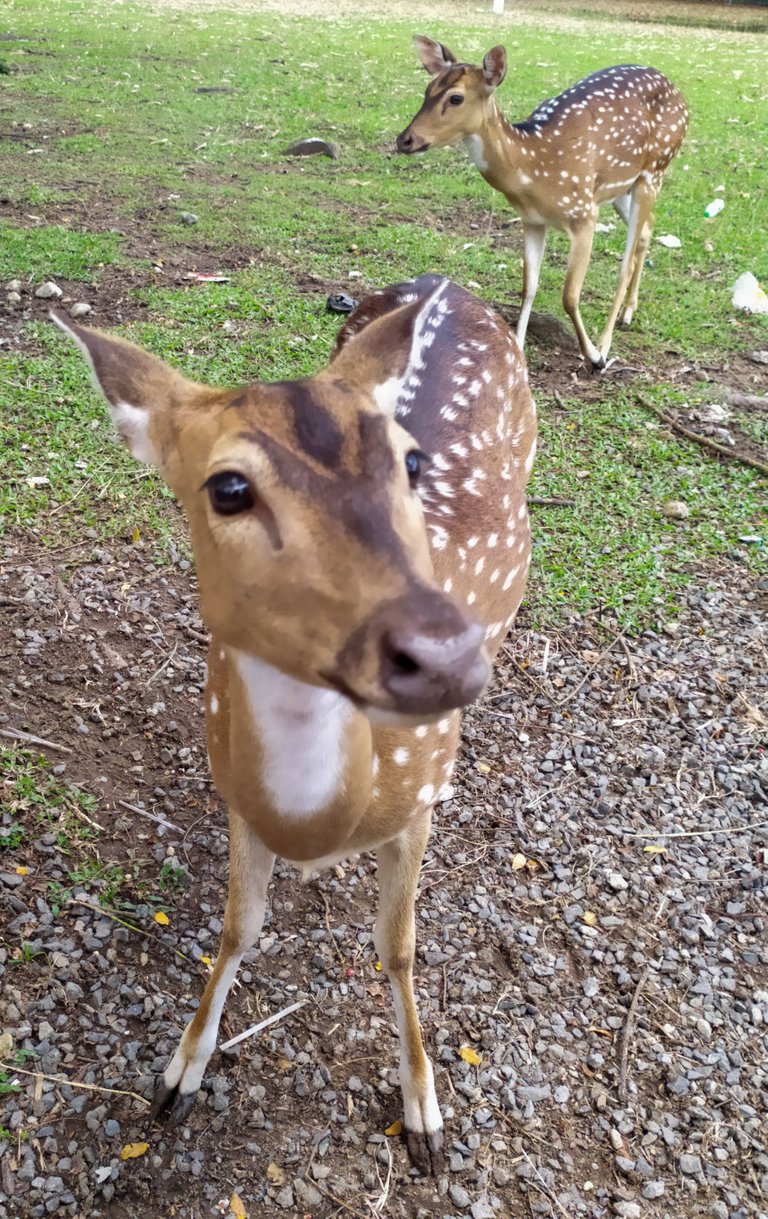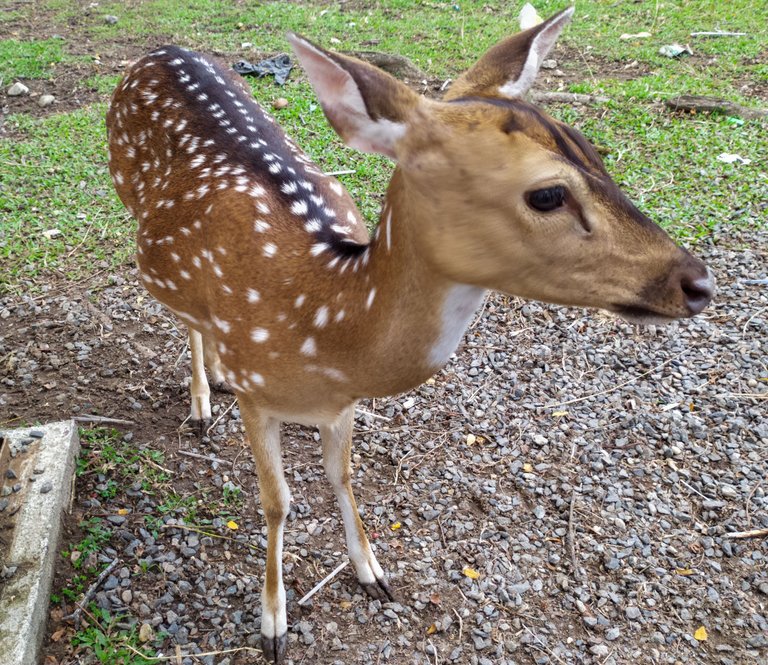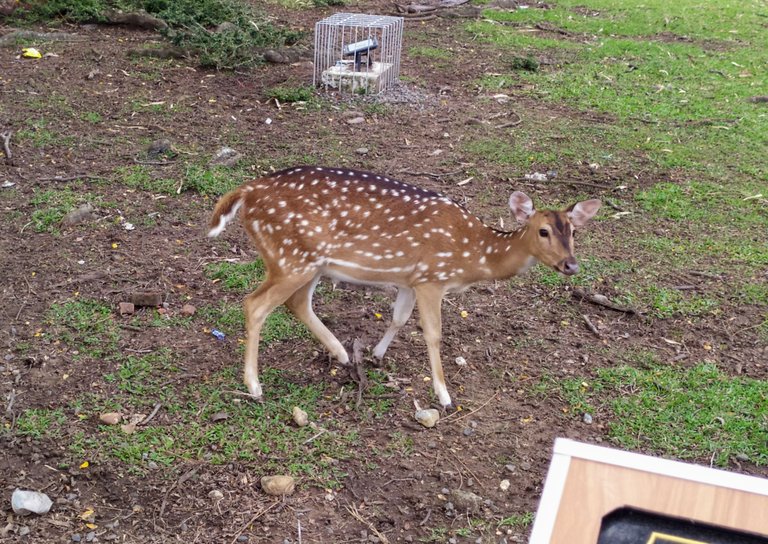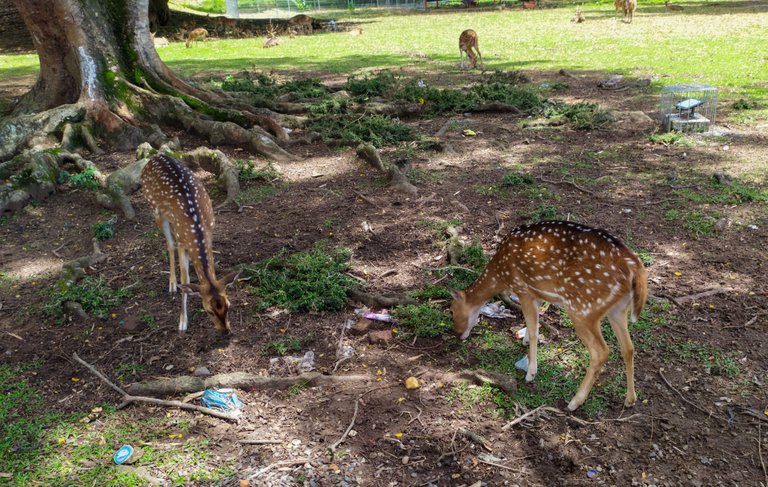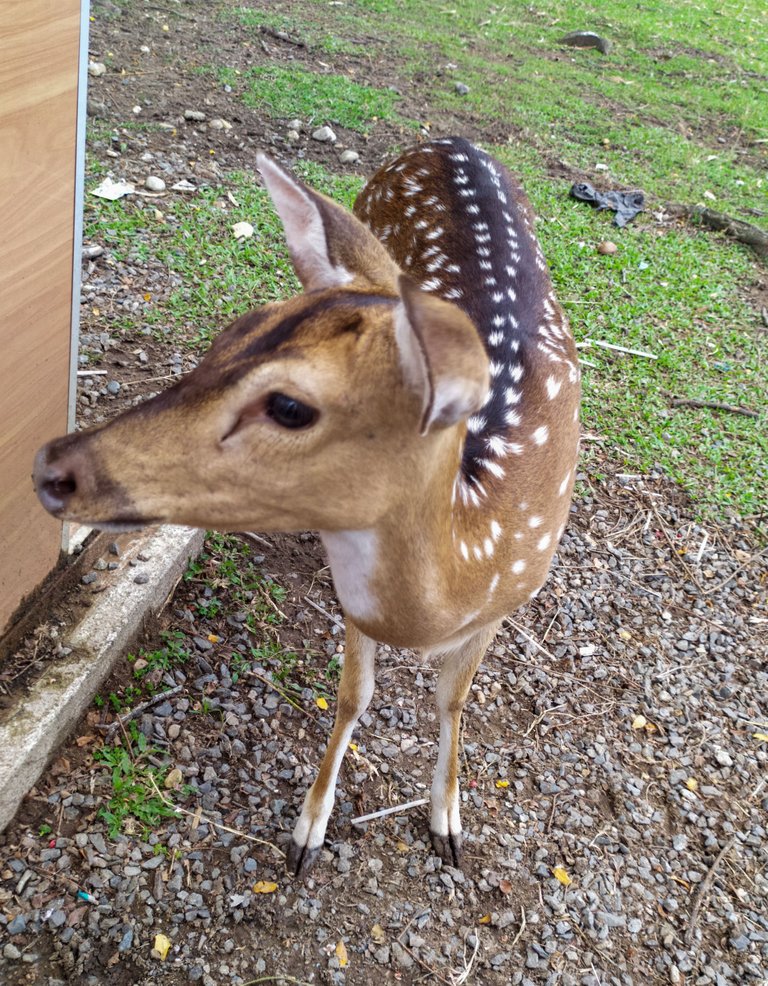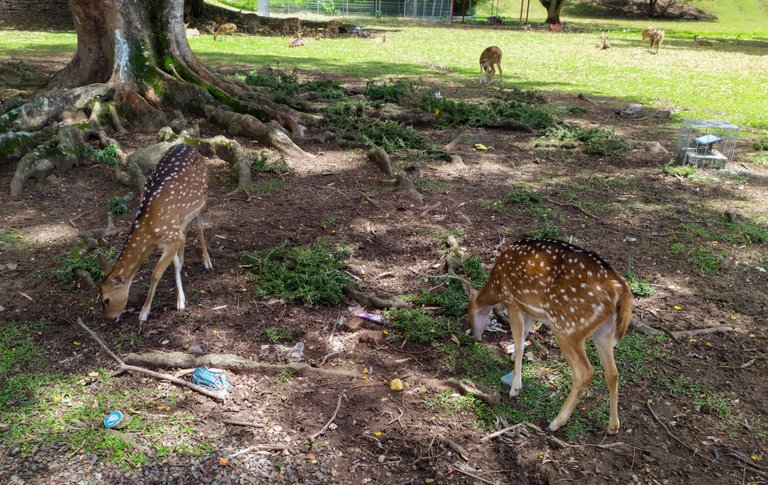 Okay, that's all my post this morning. Thank you friends for being willing to read, comment, and upvote my post. Don't forget to reblog my post if you like it and want others to see and read it too. And don't forget to also read my previous post. Warm greetings from me @abizahid..
#deer #holiday #spotteddeer #animal #fauna #zoo
| Location | Lhokseumawe - Indonesia |
| --- | --- |
| Object Photos | Spotted Deer |
| Camera Used | Redmi Note 7 |
| ISO Speed | 125 |
| Flash Mode | No Flash |
| Photographer | @abizahid |