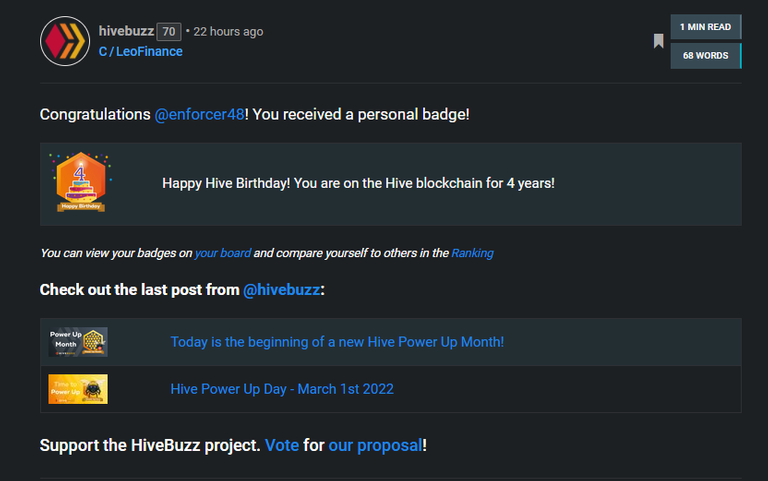 Just like that, four years have passed since I joined this chain. What originally started as an attempt at a side gig turned into a hobby over time. The difference: there is a lot less excitement surrounding it.
         As I have mentioned before, I've decided to reduce the number of times I post since my attention is focused elsewhere. I still vote and curate/moderate for some communities, so I'm not gone.
         I am still doing moderation for STEMGeeks and CineTV. If you haven't picked up on that, it means I'm doing well at not drawing attention to myself. I'm vested in projects associated with @brofund. I still have my dCity running. My other go-to game on the chain is @cryptobrewmaster, made by members of the Ukrainian community here on Hive. Feel free to give them some support.
         Perhaps one of the reasons for the lack of excitement is the world getting darker, yet darker. Alas, there's not much I can do about it. Maybe I've finally hit the point of burnout where I am only going through the motions instead of putting my heart into it.
         I still think Hive is great for productive hobbies. For those from less fortunate countries, this place is a source of income. It's cool seeing "blogging" is no longer the only activity on the chain.
         Honestly, Hive is its metaverse. It reminds me of the IRC days. It's not flashy but works and is endearing to some. Of course, this place could use some native smart contracts to open up more options.
         I don't have much else to say. So, feel free to ask me anything.