Hi my friends. How are you? Greetings full of love to all of you here. And I wish everyone success in their respective activities.
---
On this occasion, my friends and I went to the plant and fruit garden, to buy some plants while enjoying the weekend. The garden belongs to an old friend of mine, the name is Kebun Usie, and the owner is Bro Takim. He is one of my friends who is serious about taking care of his garden so that there are many plants that he is interested in. The different types of plants grown are: Cherries, grapefruit, grapes, Nagami orange, Tin, soursop, honey guava, local guava, mango, durian, and many other types of plants.
Here are photos of me with my friends and some pictures of several types of fruit plants.
---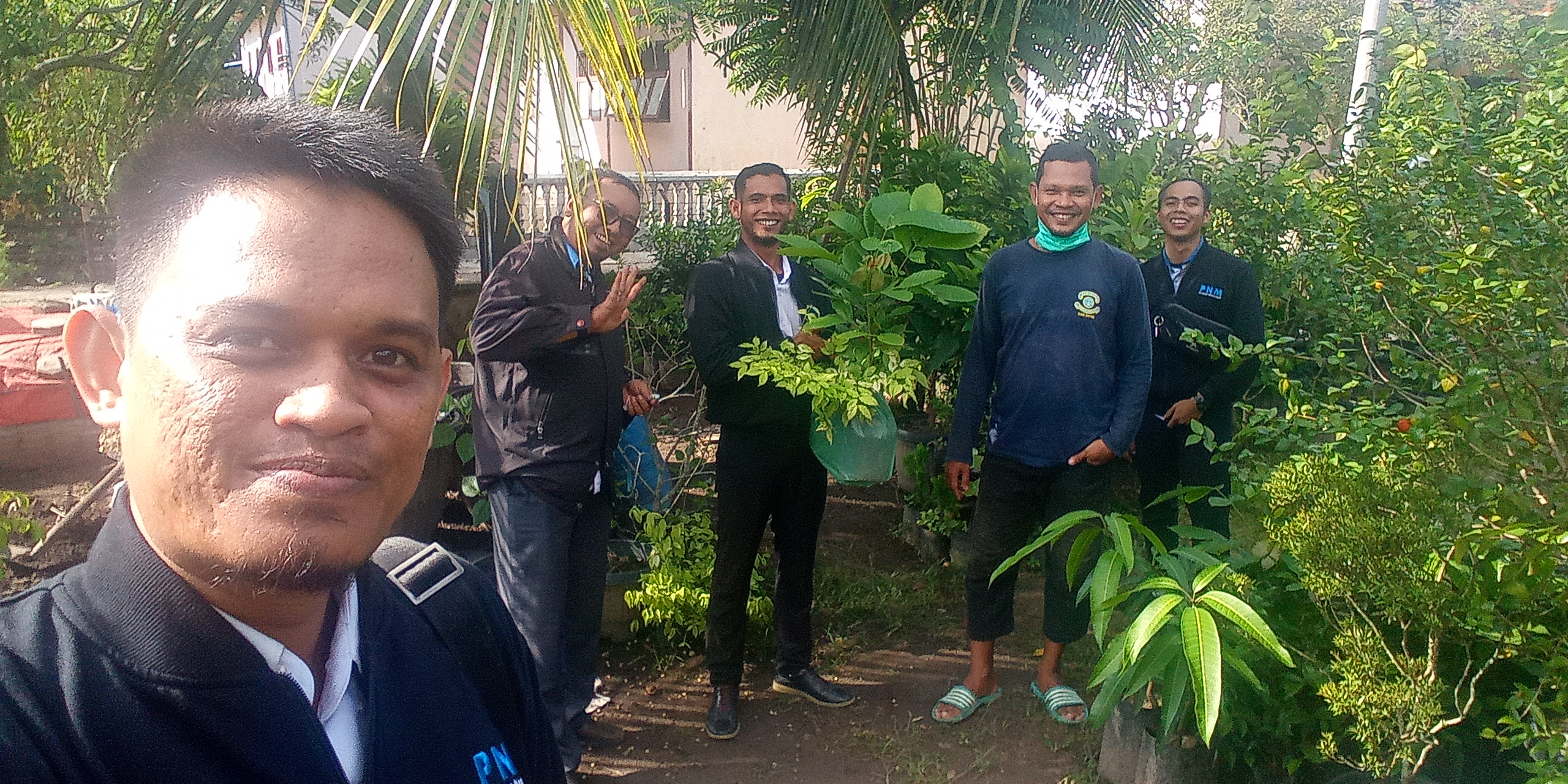 ---
This is the first sight when my friends and I entered Usie's garden, in the village of Teupin Punti, North Aceh. In front of the garden door is a rectangular pamphlet explaining the contents of Usie's garden.
---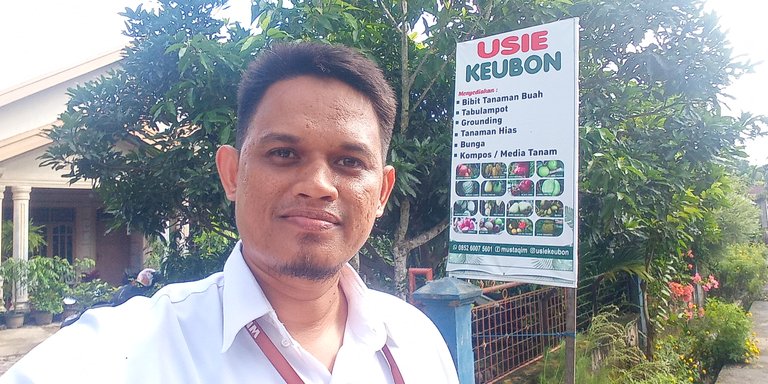 ---
So from this park we can see various types of plants and have quality plants. Plant seeds in Usie Gardens are superior seeds.
Well, let me explain a little to my friends that this Usie Park has been pioneered by Takim since 2018 in stages. Takim started because he was interested in the agricultural business.
Below I show several types of plant photos at Usie Kebun. I can't show all the types that are in the Garden, but this is all, some photos that I can show on my blog.
---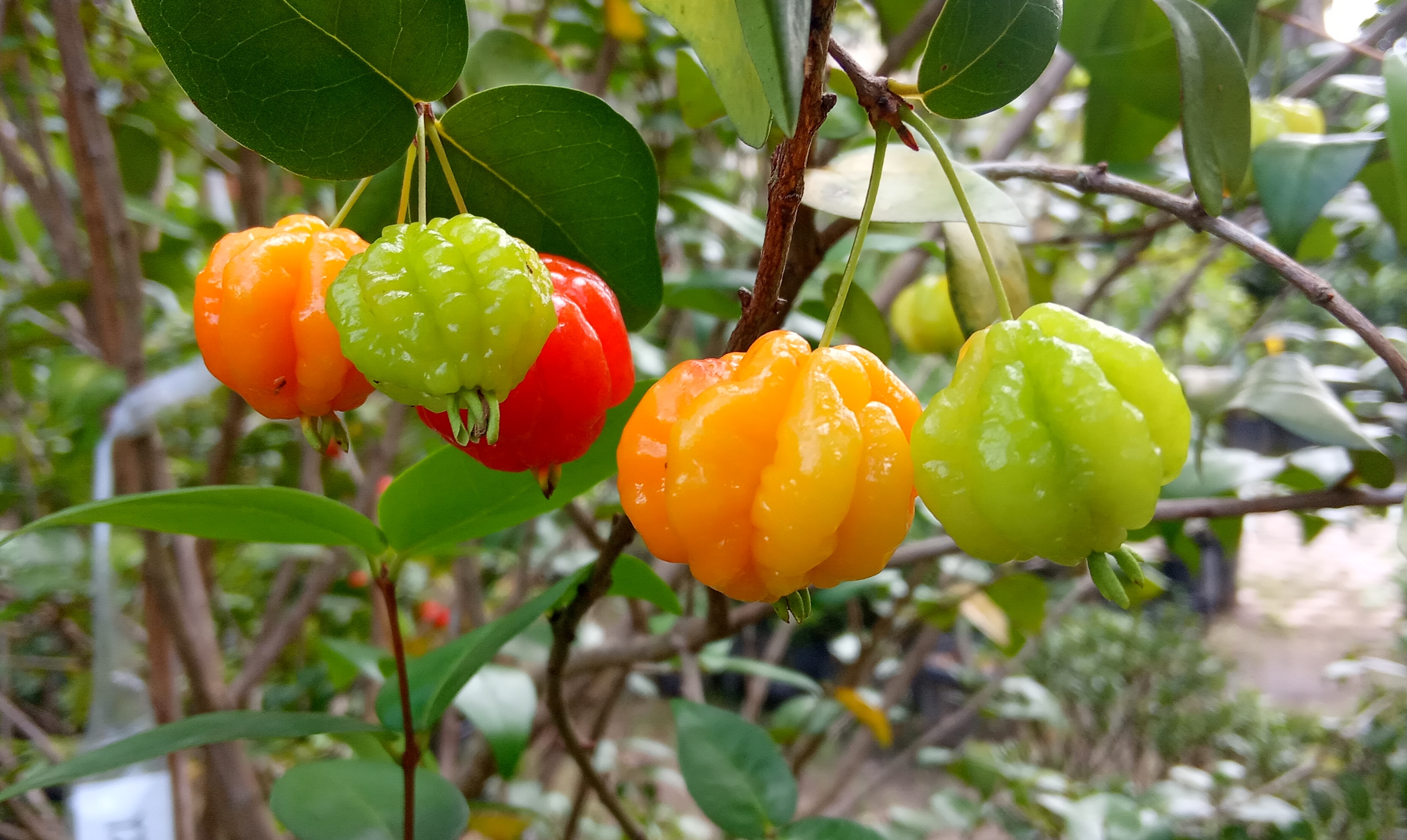 Ceremai Belanda (Eugenia Uniflora)
This fruit plant is named Dutch Ceremai, or by its Latin name Eugenia Uniflora. This fruit plant is in great demand by people who like to plant fruit trees in our area. And this plant is suitable for living in sub-tropical areas. At Usie Takim Park, there are Dutch Ceremai seeds of the highest quality. I saw that Takim's brother always took good care of his garden. I was happy to see the color of this Dutch Ceremai fruit and immediately took a picture of it using my cellphone.
---
---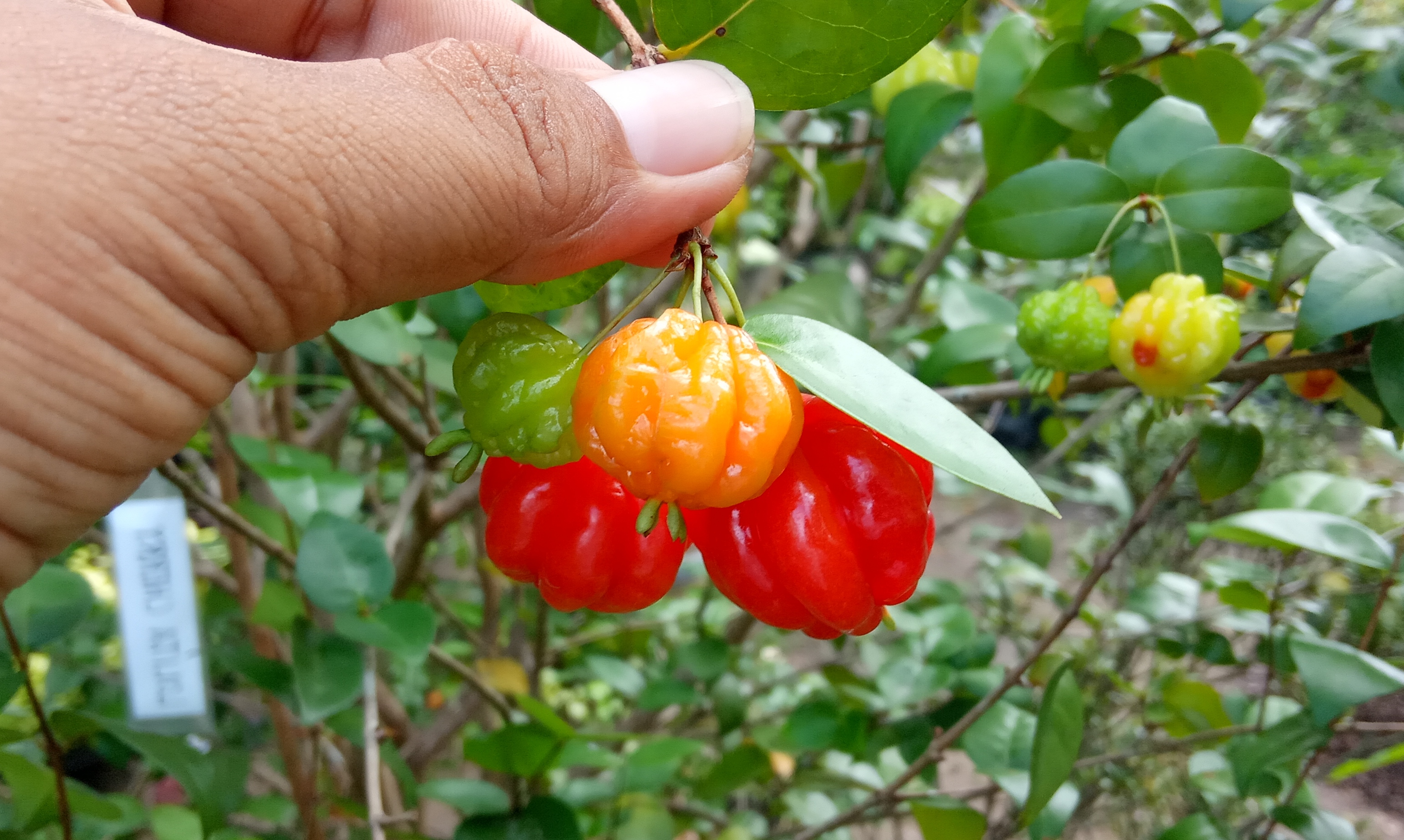 ---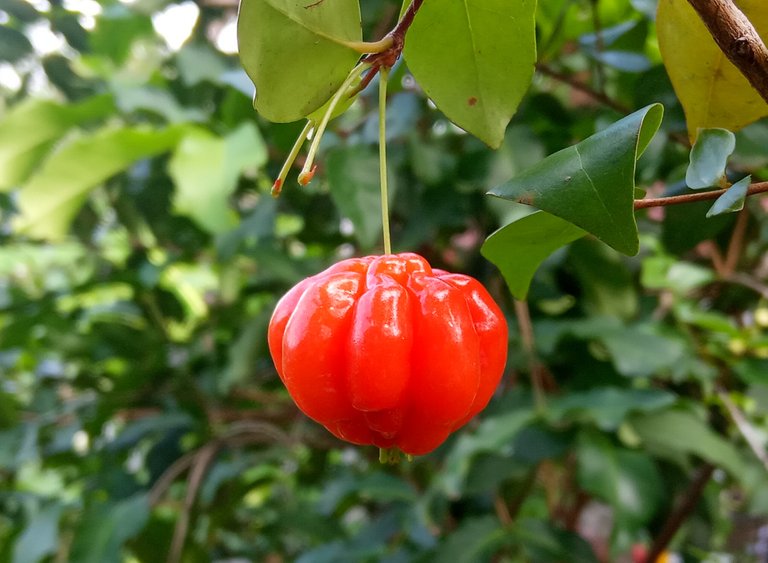 ---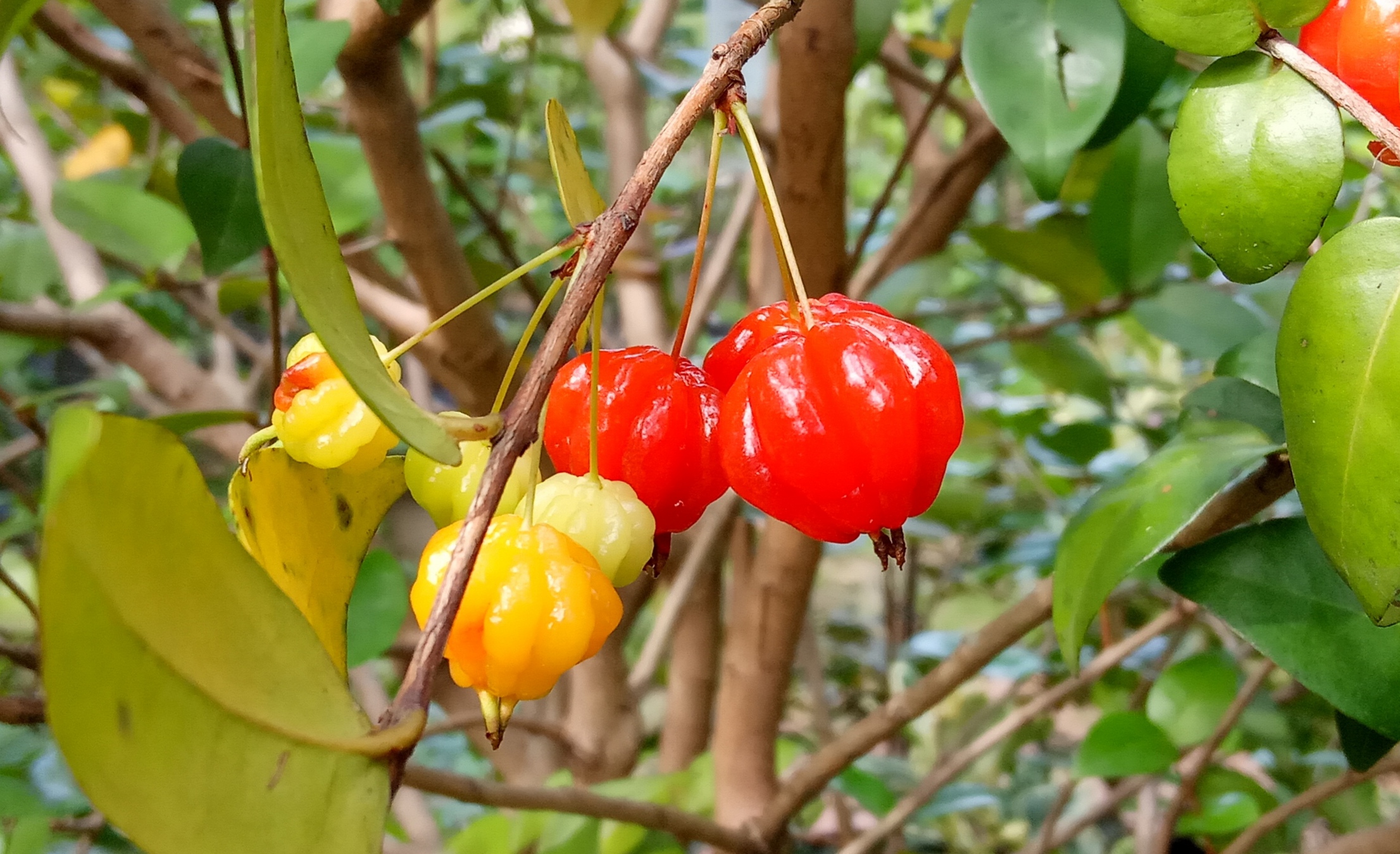 ---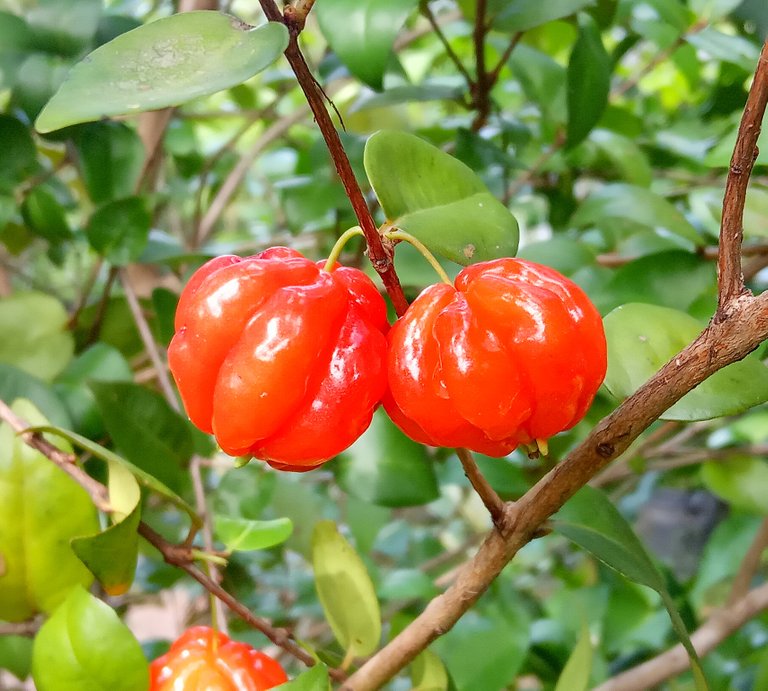 ---
---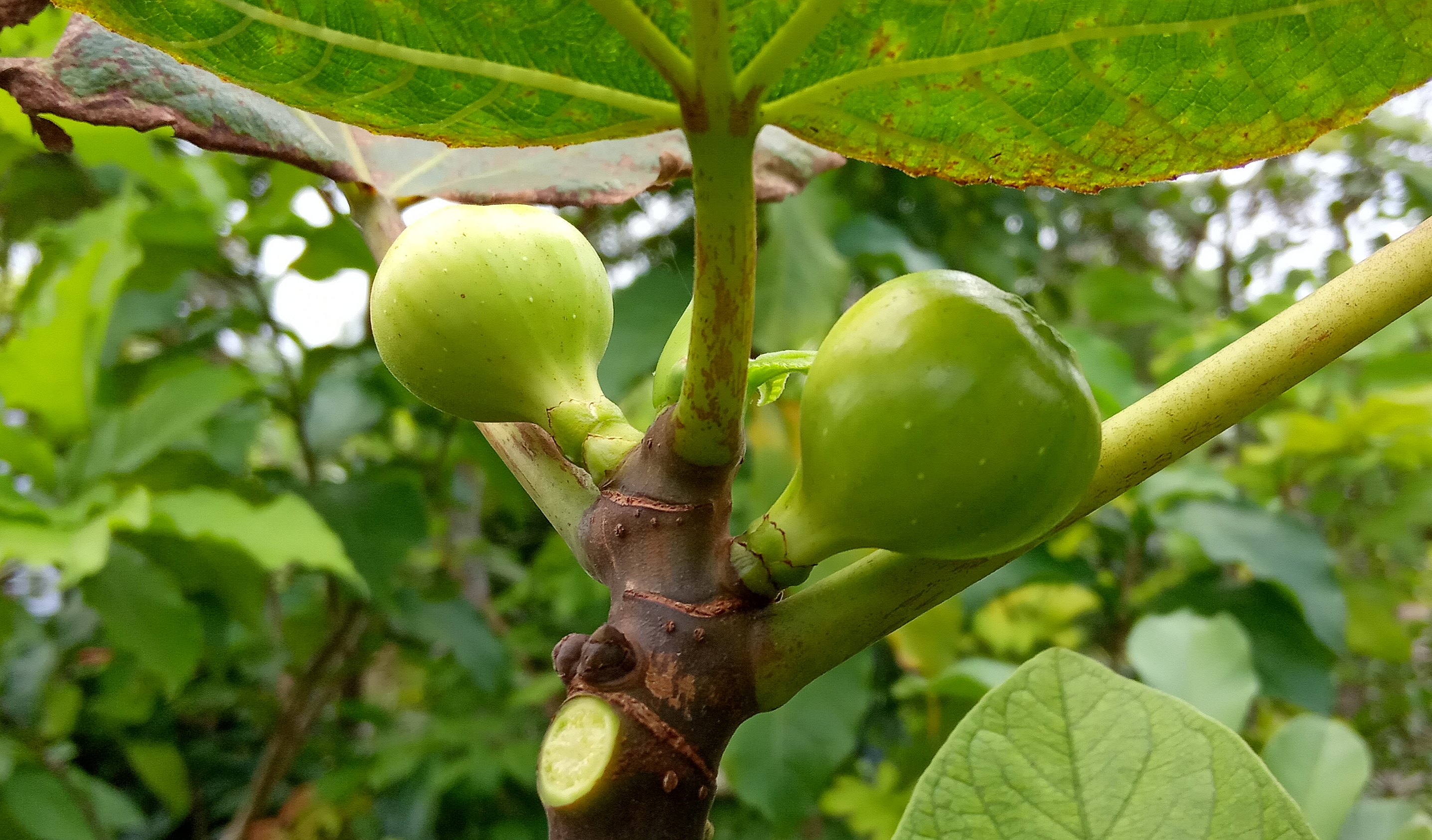 Tin (Ficus carica)
This is a fruit plant named Tin or Ara, and has the binomal name Ficus Carica. Tin fruit is edible, and this plant is native to West Asia. Now, in Usie's garden there is also a Tin tree which is well cared for by Takim's brother. I photographed several scenes or poses of figs in Usie's garden.
Look below, my friends... 😄
---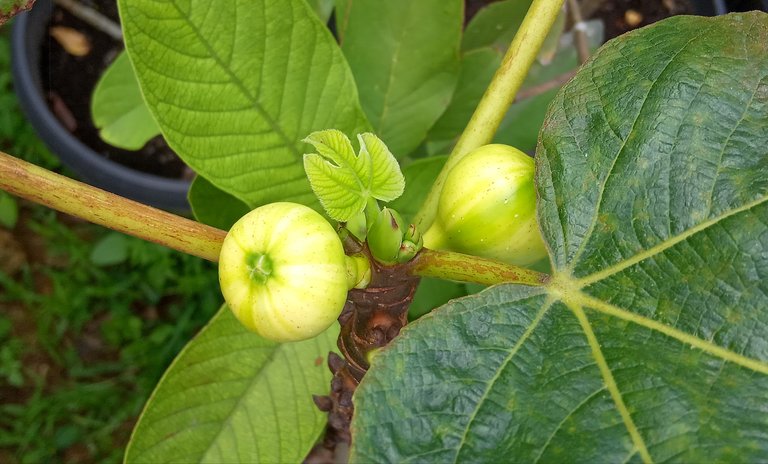 ---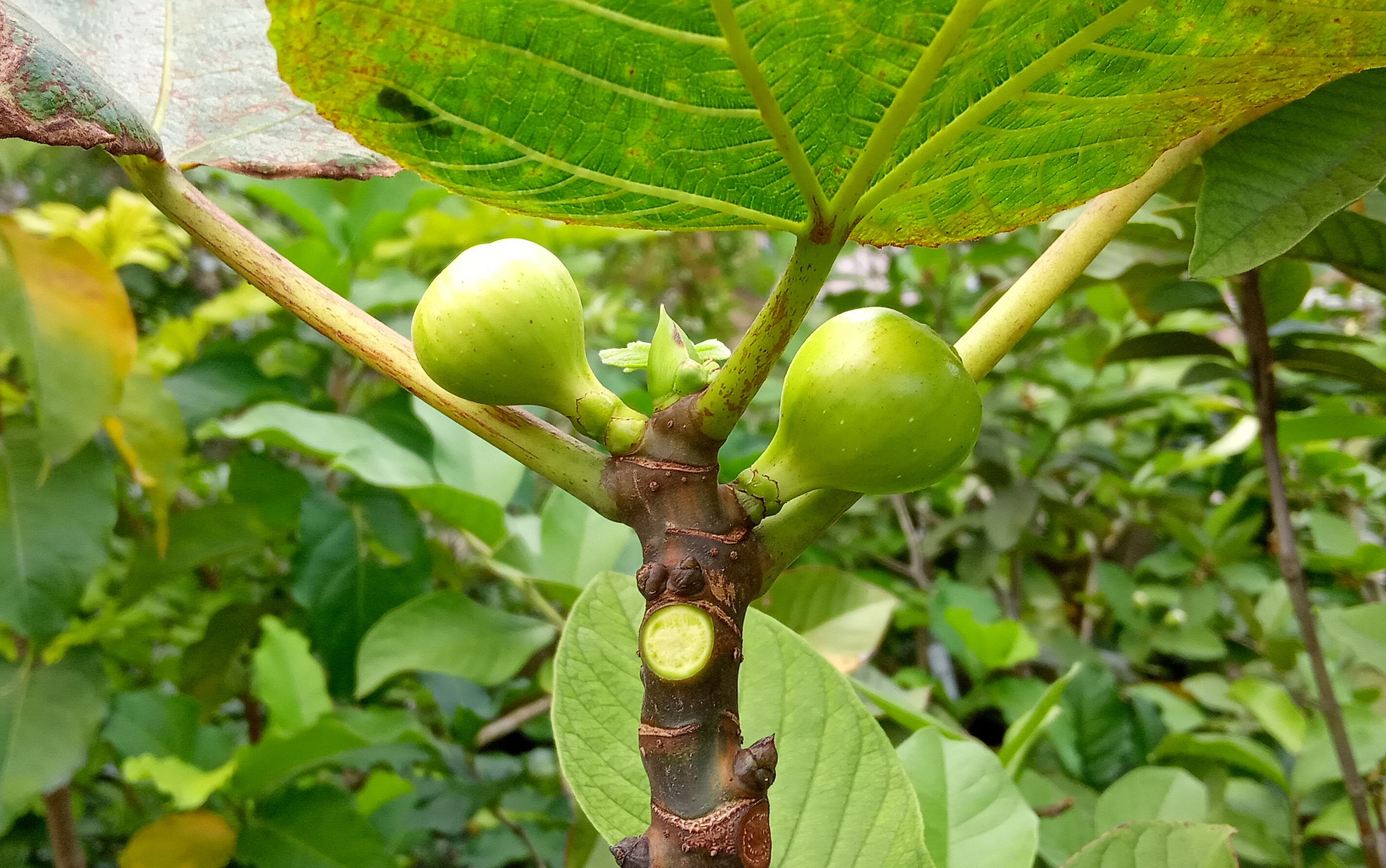 ---
---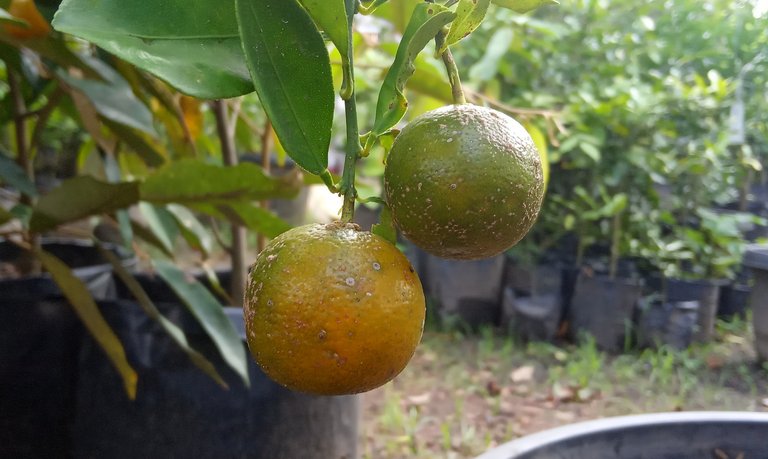 Jeruk Keprok (Citrus Reticulata)
Below are some photos of Jeruk Keprok, otherwise known by its binomal name Citrus Reticulata, and this fruit plant comes from tropical or subtropical regions. The size of this Jeruk Keprok is relatively smaller than the size of an ordinary orange. In Usie's garden there are dozens of superior seeds of this type of orange.
I took this orange portrait many times and I only got the best view in just a few shots. Since the fruit is so small, it was difficult for me to get a better pose. But from the few portraits I got, this makes me feel satisfied because I've been trying to take pictures patiently. Hehehe.. 🤭
---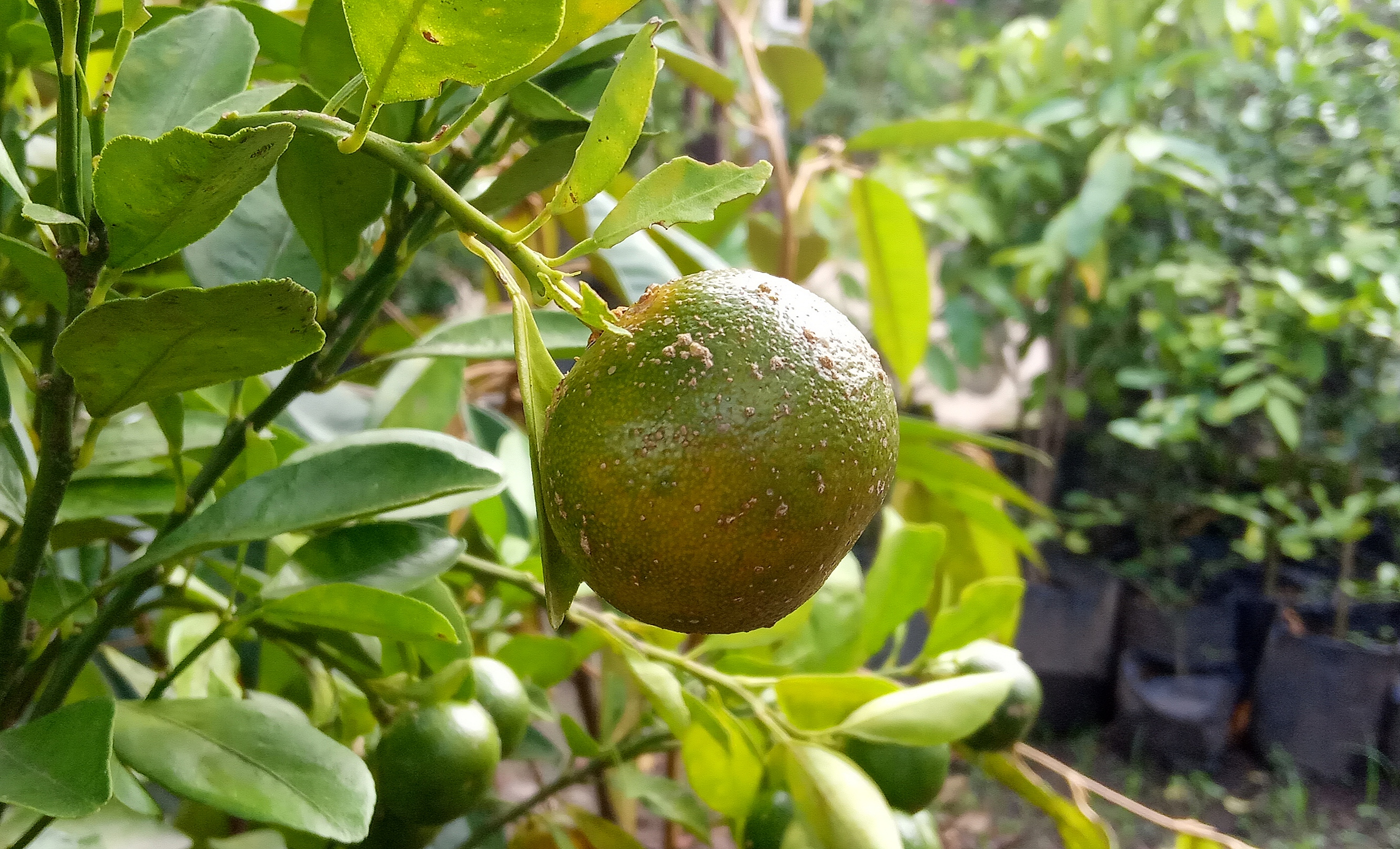 ---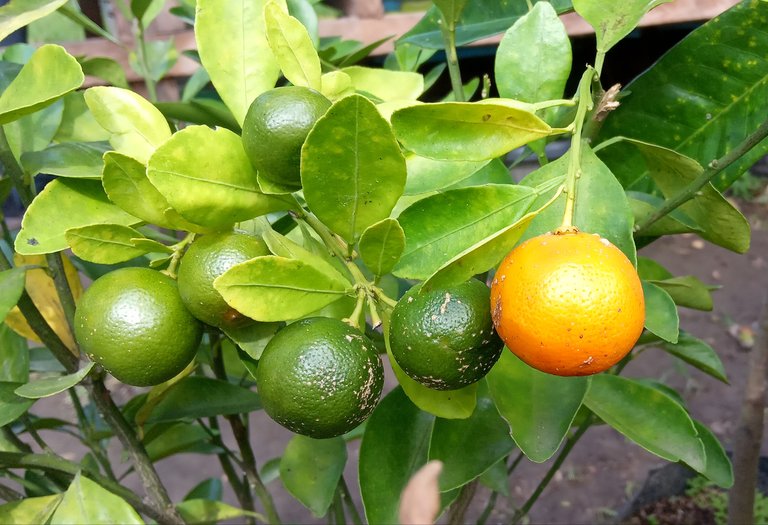 ---
---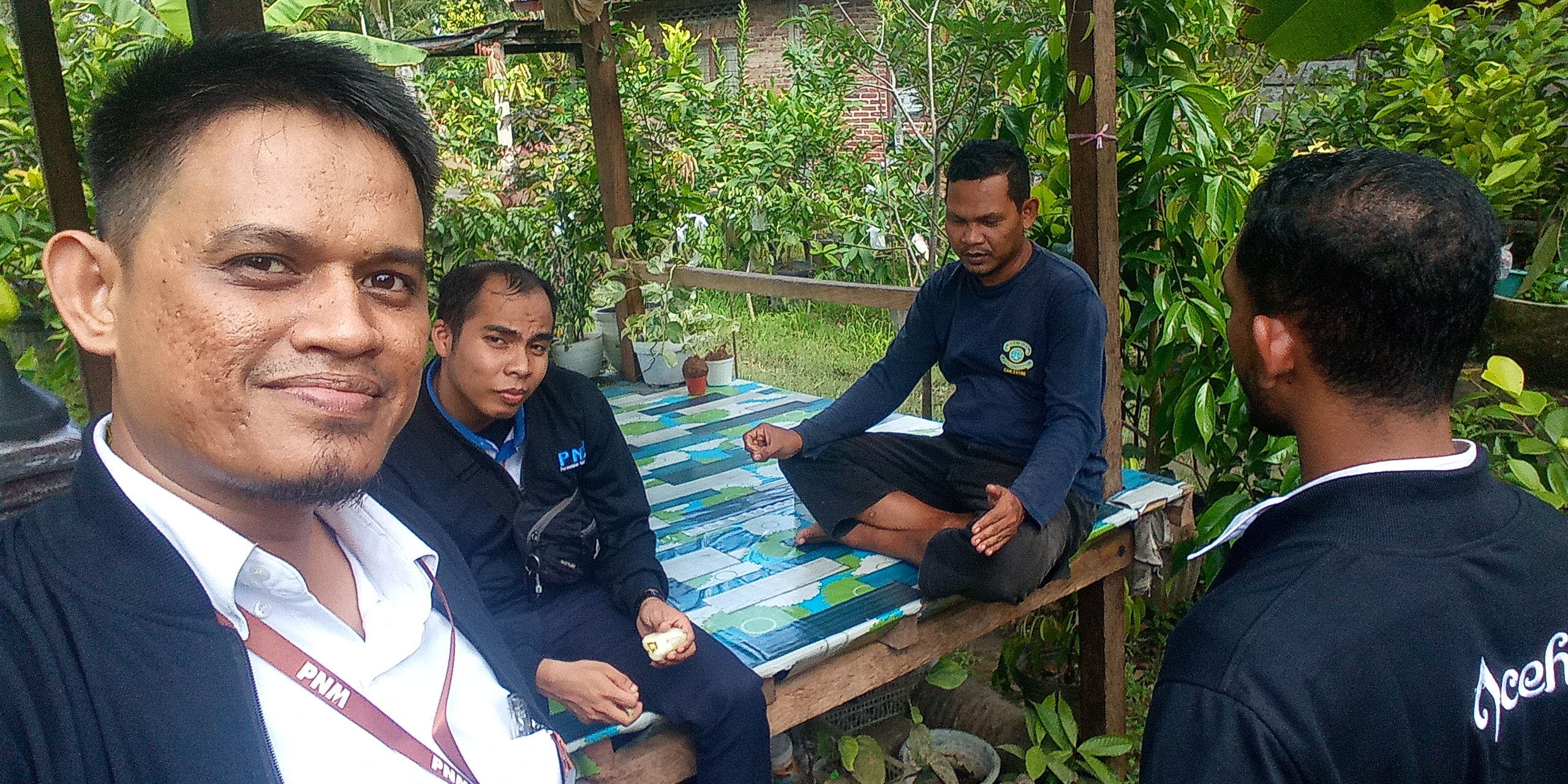 ---
My friends and I were at Usie's garden, and it was a pleasure to meet Takim, and he gave a lot of understanding or knowledge about how to grow crops and how to garden effectively. Of course it's good business. Especially since the outbreak of the Corona-19 pandemic, many people have lost their jobs, and when running an agricultural business like Takim, he still feels the blessings of his business.
---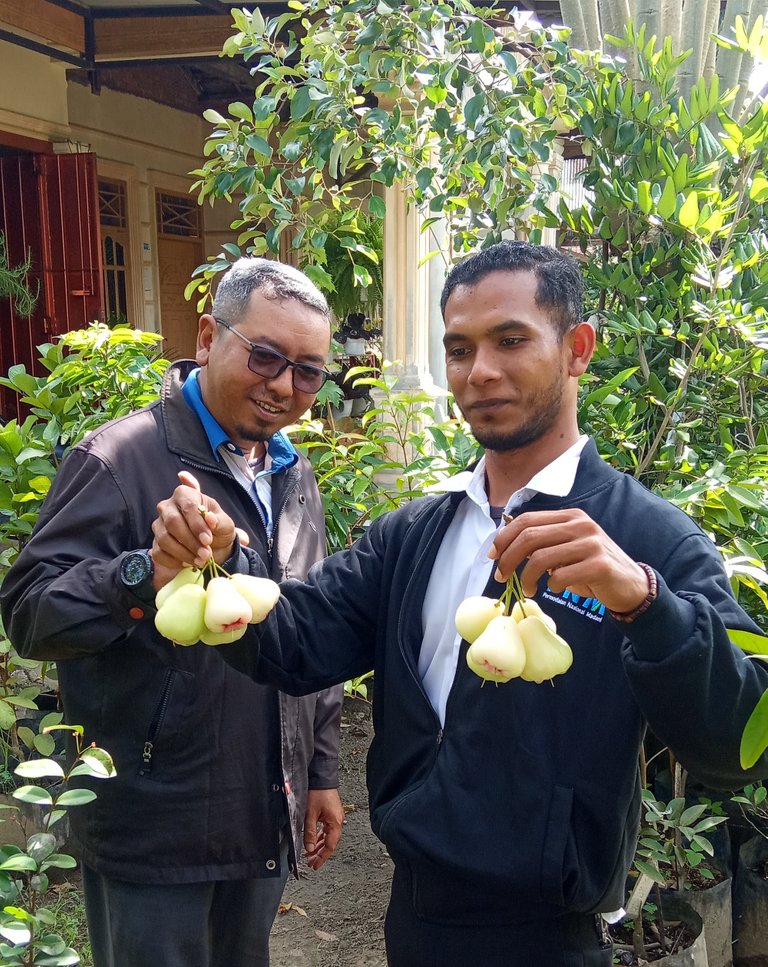 ---
This is all I can write on my blog page today. And hopefully useful for all of us. Best wishes to my friends, and may you all always be happy with your family at home.
Best Regards..
By @new-spirit