There are many ways to find magical things on the face of this earth, among the many ways to find miracles one of which is a trip to explore the forest. There is a lot that we will find in the wilderness that becomes a system of food regions with animals from primates, reptiles to insects. This is the key to exploring many hidden things.
On yesterday's trip, many things I found with friends, through a trip that was not too long. On very lucky monitoring I found a beautiful Jumping Spider. The brightly colored jumper with round and sharp eyes.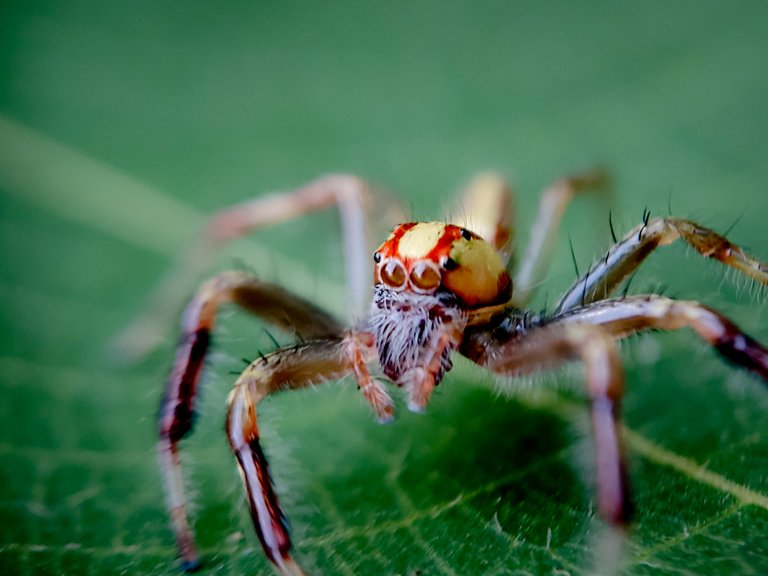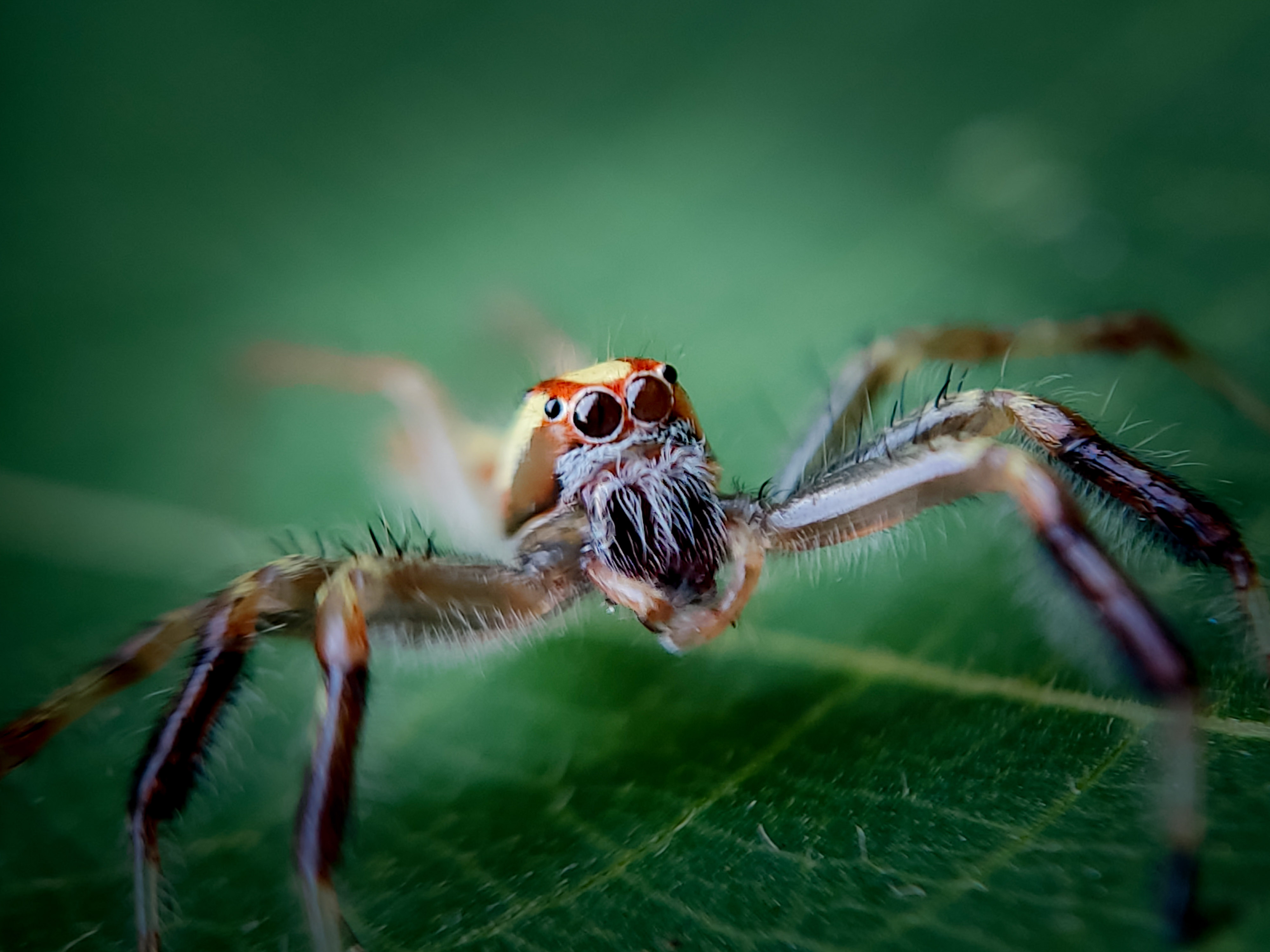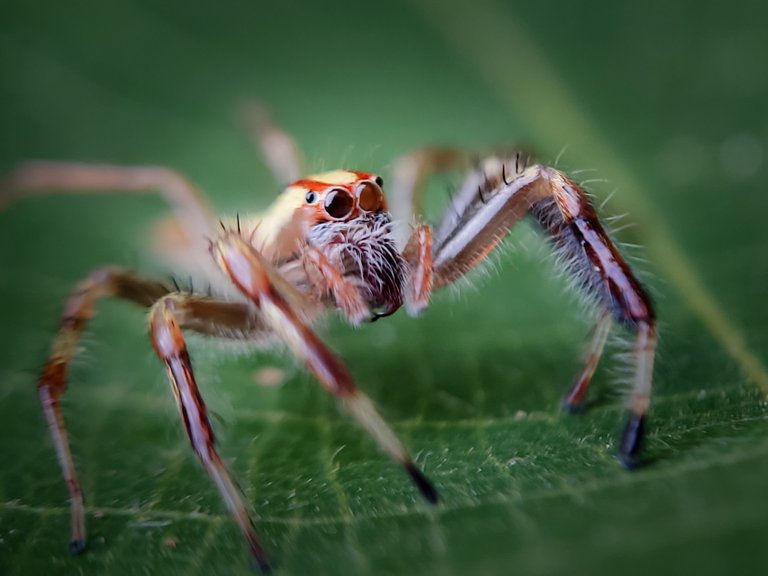 Jumping Spider It is a predatory spider. This is a colorful jumping, among which jumping in has a yellow body color with a red strangulation head. While the color of the legs of this predatory animal is black overgrown with feathers. Jumping has beautiful eyes, two round eyes attached right in front of his face while several other small eyes adorn the Jumping Spider's head.
In many ways, sometimes we need a lot of free time to enjoy the beauty of the universe. And those beautiful days were when me and my friends did that exhausting thing between times squashed by busyness. Well, in this post, I present a beautiful Jumping Spider to all friends. Hopefully this post can be a knowledge about jumping Spiders.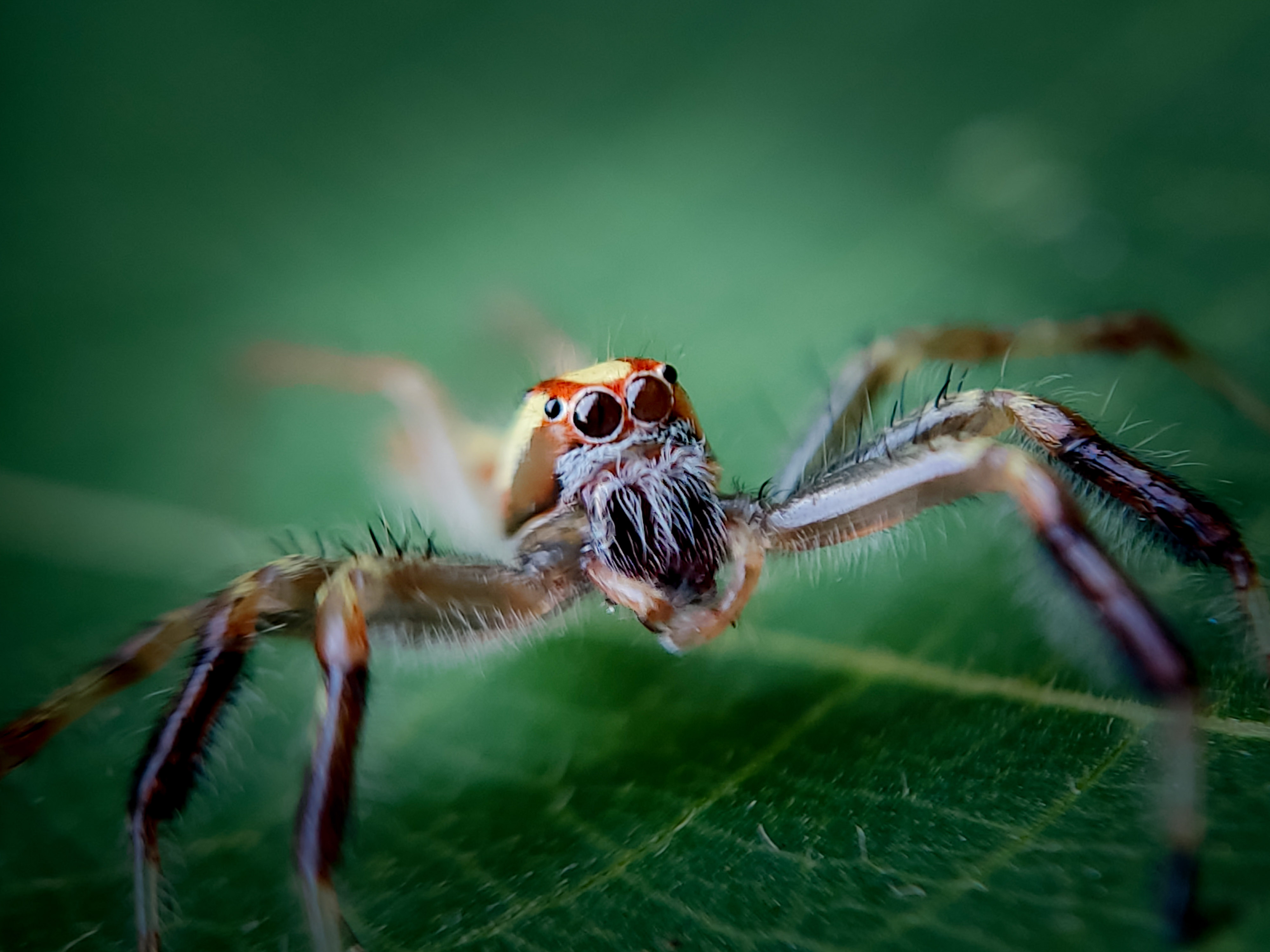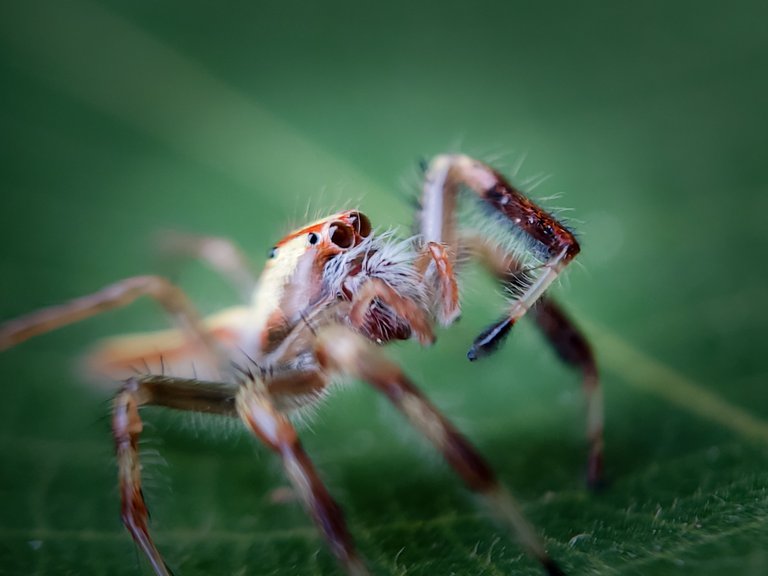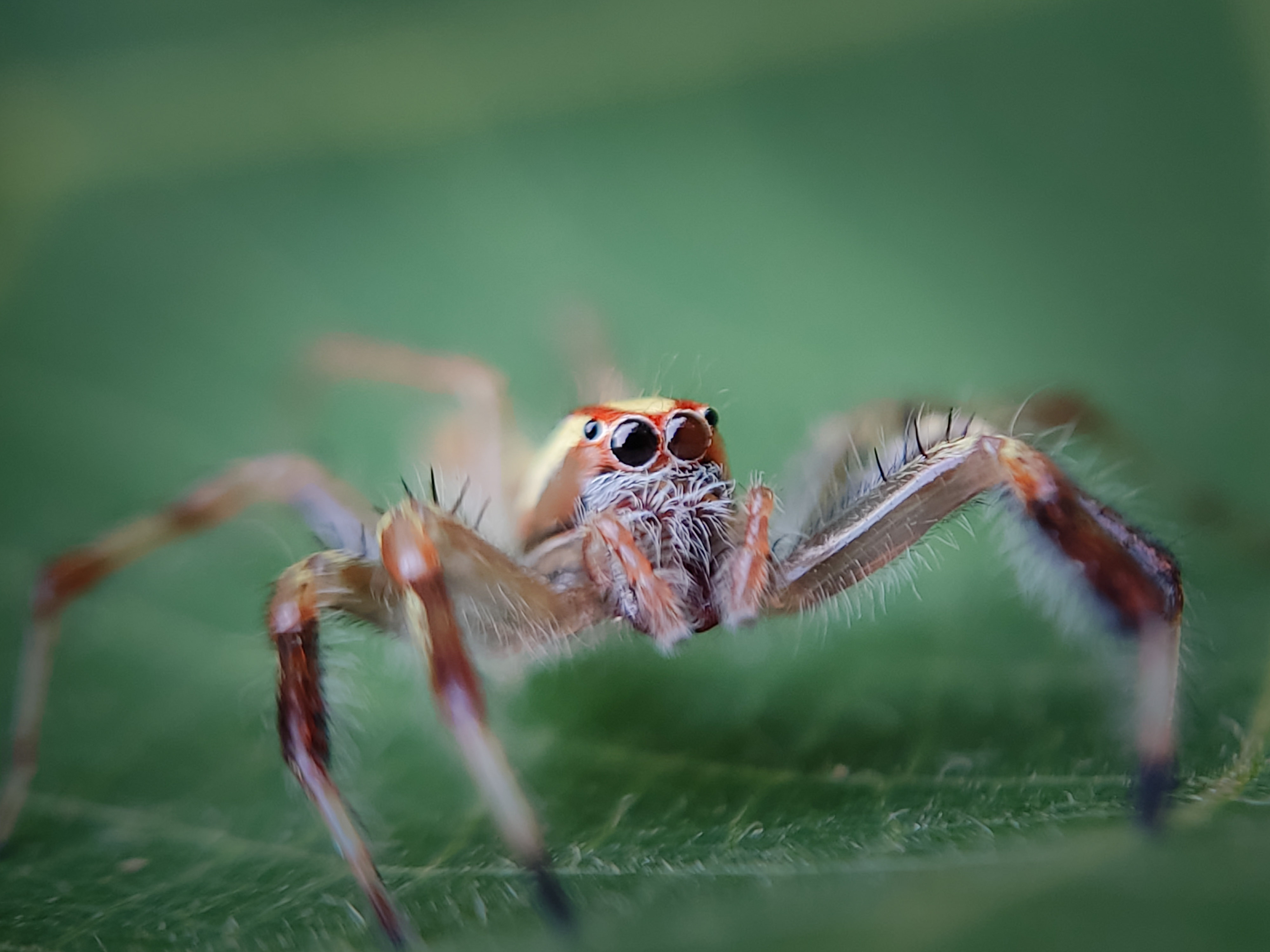 | Camera Maker | Xiaomi |
| --- | --- |
| Camera Model | Poco X3 pro |
| Processesd | Mobile Lightroom |
| Location | Indonesia-Aceh |