Hello friends in the #CCH community, meet me @abizahid. Hope you all are well. Honestly this is my first post in this beloved community, and I also hope to be well received here.
On this good occasion I would like to share some photos of animals belonging to the insect family, namely grasshoppers. There were two types of insects that I found in one of the vacant lots filled with grass or weeds, and they were not far from my house. These two types of grasshoppers can be said to live in one house, how not because when I photographed these two grasshoppers were playing and perched on the grass or weeds that were close to each other but still in the same area.
When I was in school, in the subject of Biology, I still remember that grasshoppers are a type of insect group that has many types. It is estimated by scientists, there are at least about 18,000 types of grasshoppers in this world. And all species of grasshoppers have the same characteristics, namely their long and slender bodies and strong jaws.
Here are photos of the Grasshopper:
√. Rice Locusts
Rice locusts are a group of insects that belong to the suborder Caelifera.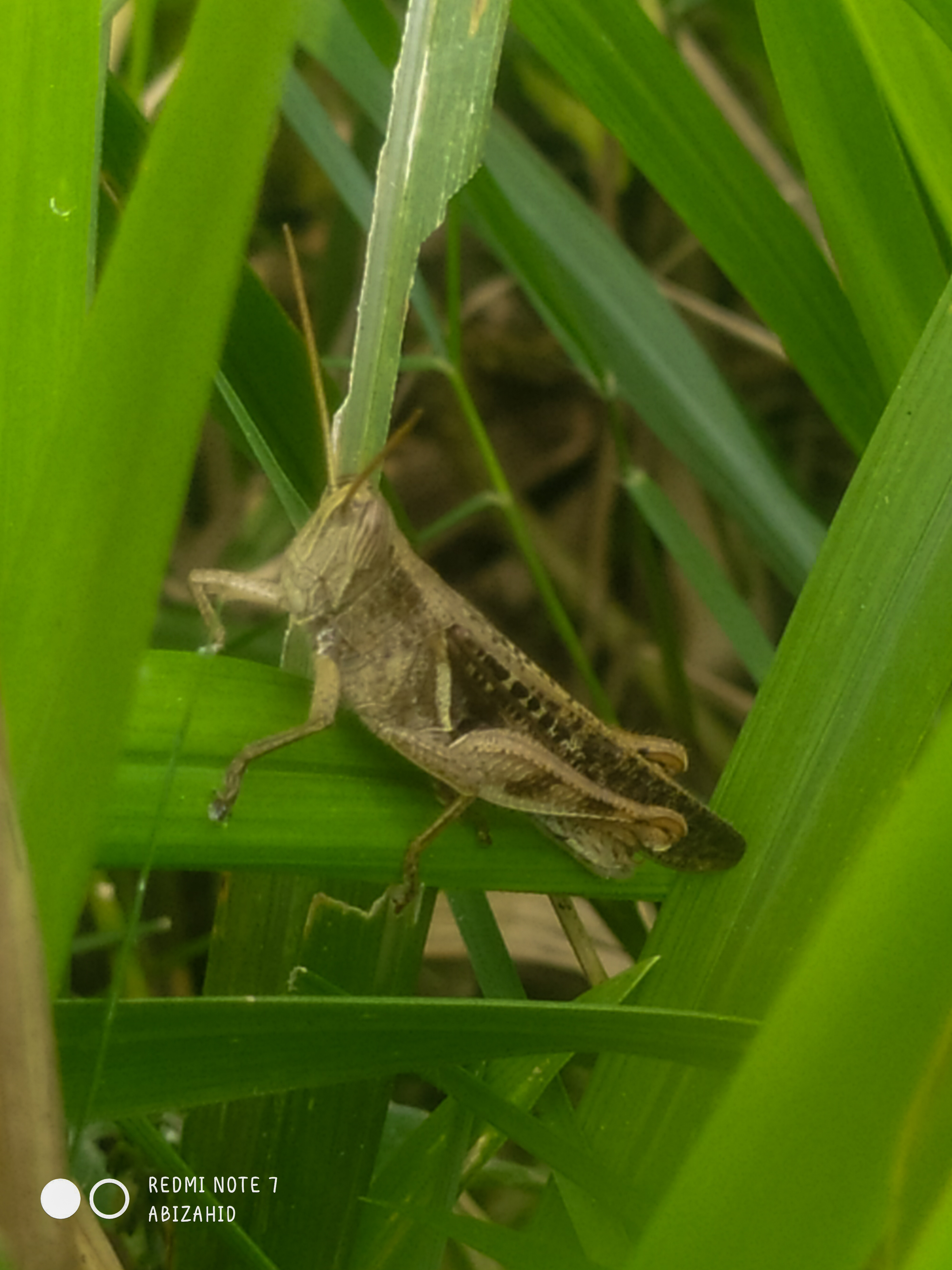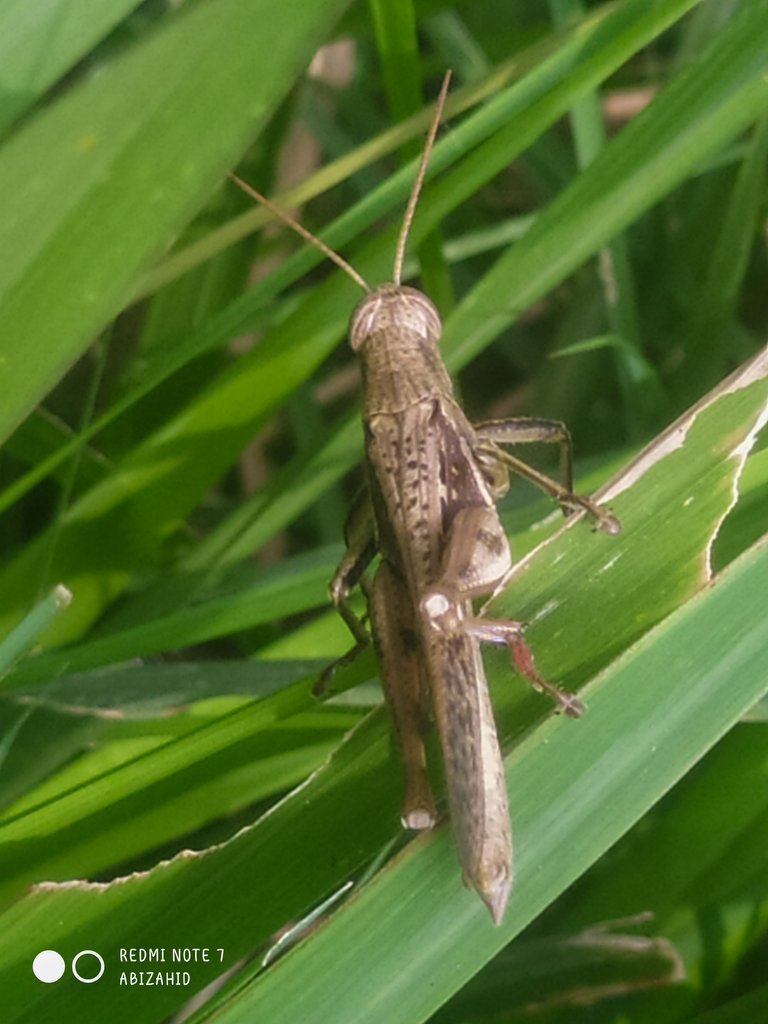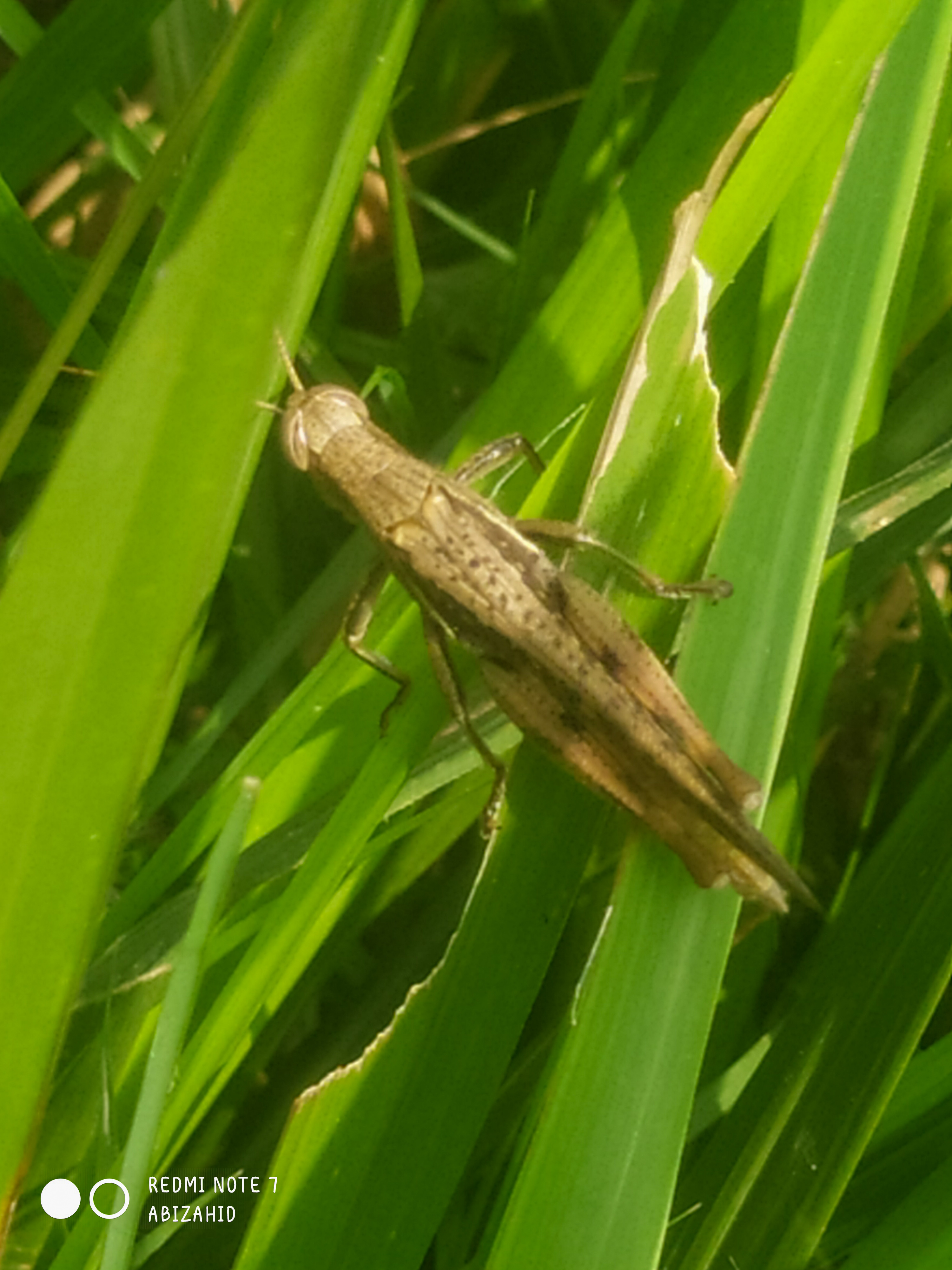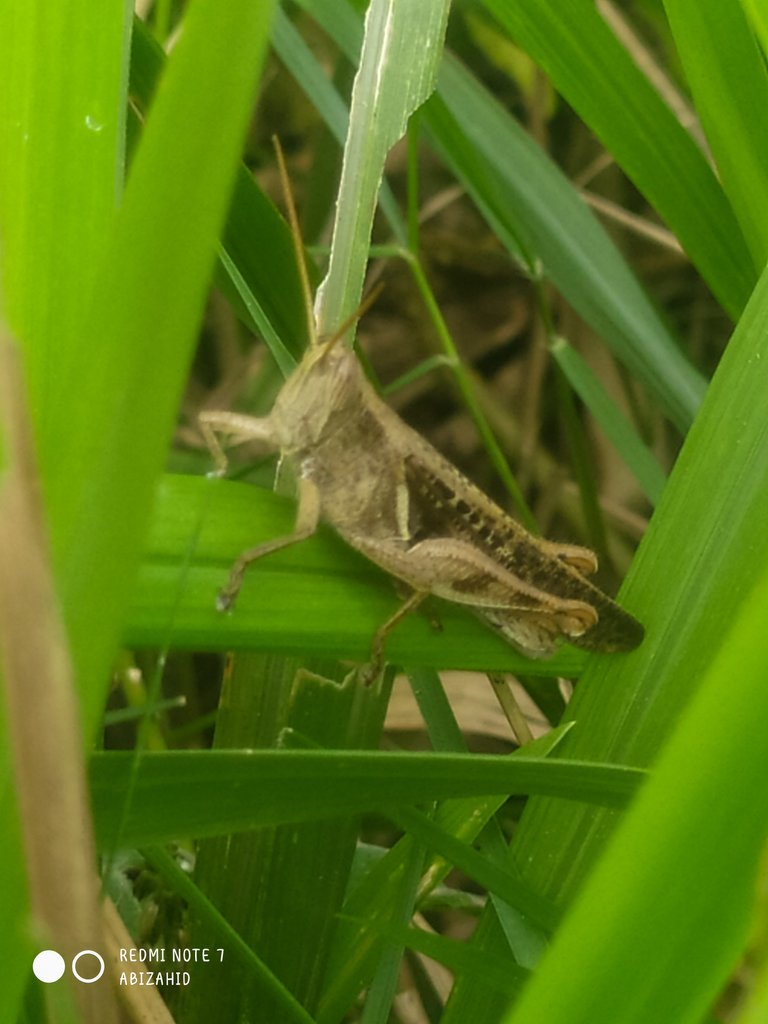 √. Dichromorpha viridis
Or another name is a short-winged green grasshopper. As the name suggests, it is mostly green with the face slanted to the back.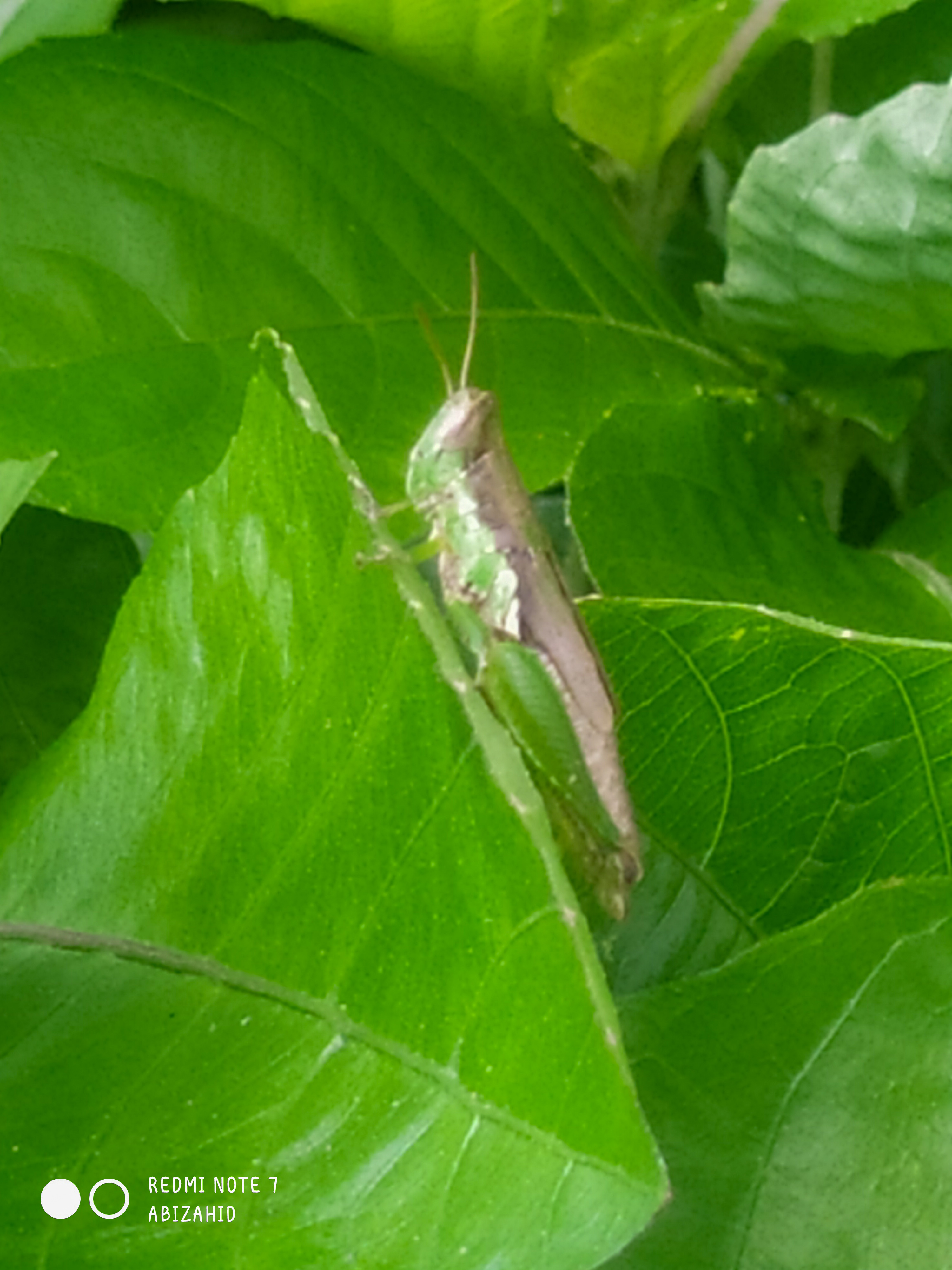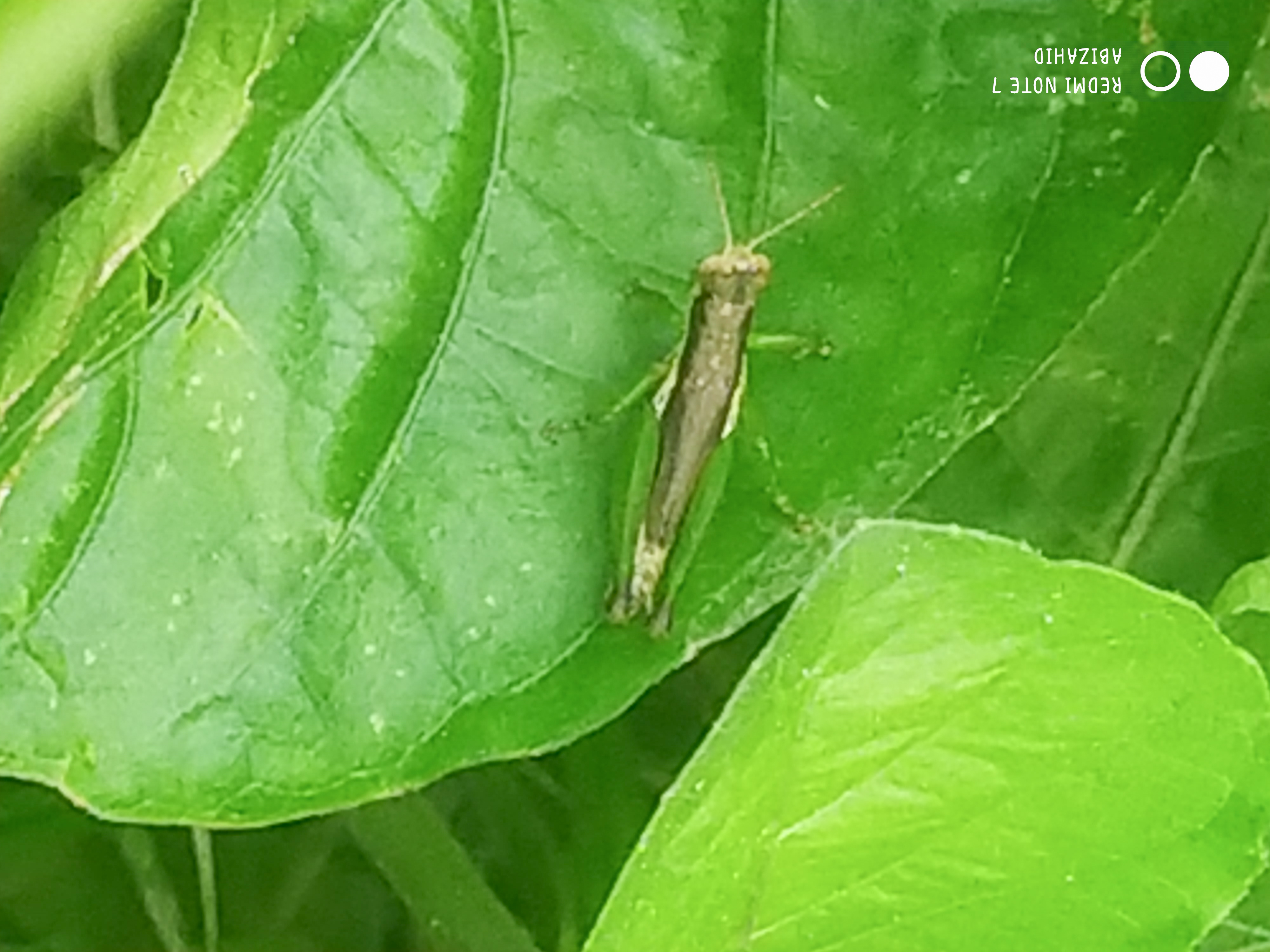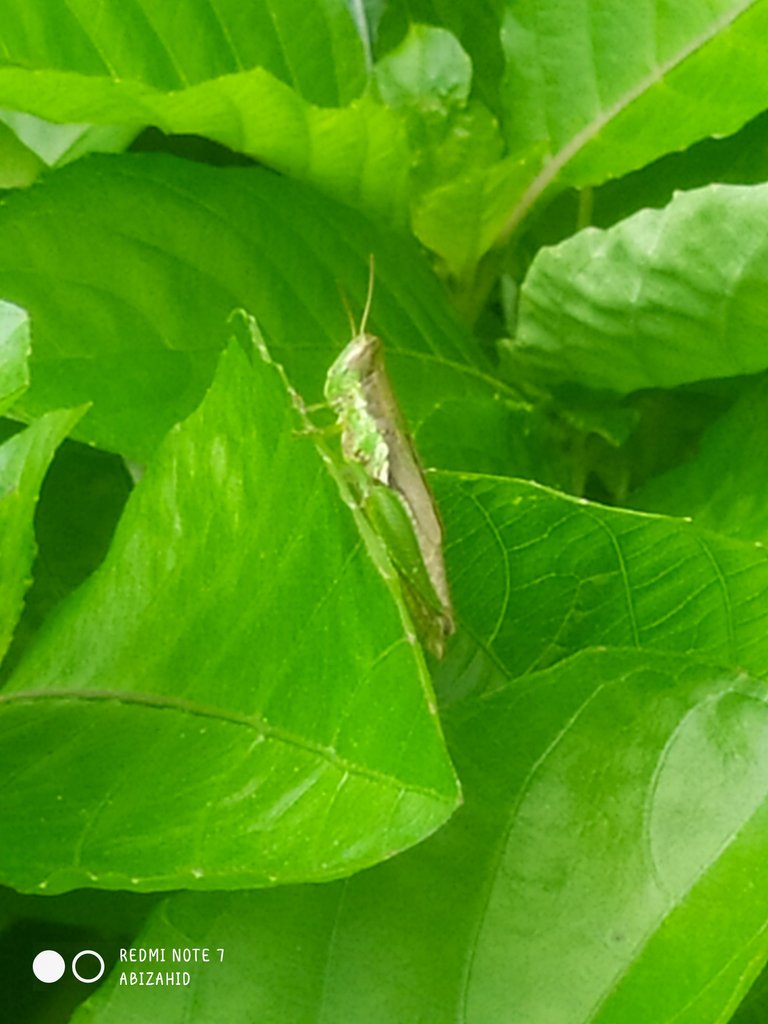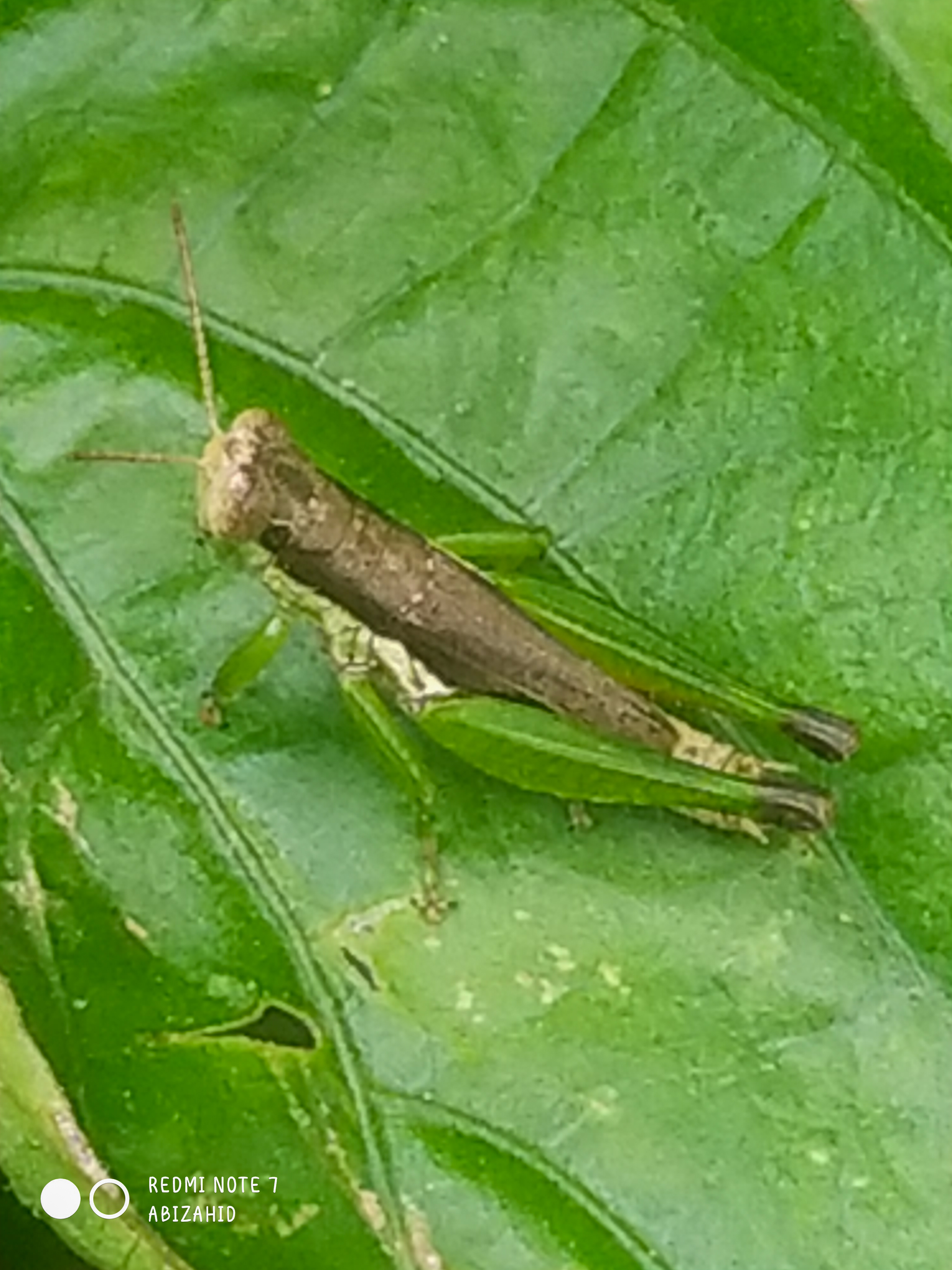 Well, that's all my post for today. Thank you #Hive friends for being willing to read, comment, and upvote my post. Don't forget to reblog my post if you like it and want others to see and read it too. And don't forget to also read my previous post. Warm greetings from me @abizahid...
| Location | Lhokseumawe - Indonesia |
| --- | --- |
| Camera Maker | Xiaomi |
| Camera Model | Redmi Note 7 |
| Take time | 11:07 wib |
| ISO Speed | 100 |
| Flash Mode | No Flash |