Hello friends in the #CCH community, meet me again @abizahid. Hope you all are well.
Today I along with 2 children went to visit my sister who still lives in the same city with me in Lhokseumawe City. The distance between my house and my sister's is about 10 km and it's not too far, it only takes me 15 minutes if I drive by motorbike to get to her house.
Next to my sister's house there is an empty land overgrown with weeds but not too high. Well, after I rested for a while and chatted with my sister then I walked to the vacant lot to see if there was something I could take a picture of.
Not long I was there, I saw a very beautiful fly. This fly has red eyes with a completely black body, but on the stage there is a slightly greenish tint. Then when I turned to the other side I saw a fly too, but this one was a bit different from the first fly I met earlier. This type of fly, its body size is slightly larger than the first fly. Its body is gray with black stripes, and its eyeballs are light brown.
Here are photos of the two different flies:
√. Chrysomya Megacephala
Or better known as the oriental latrine fly, is a member of the family Calliphoridae (flies). It is a warm weather fly with a blue-green metallic box-like body.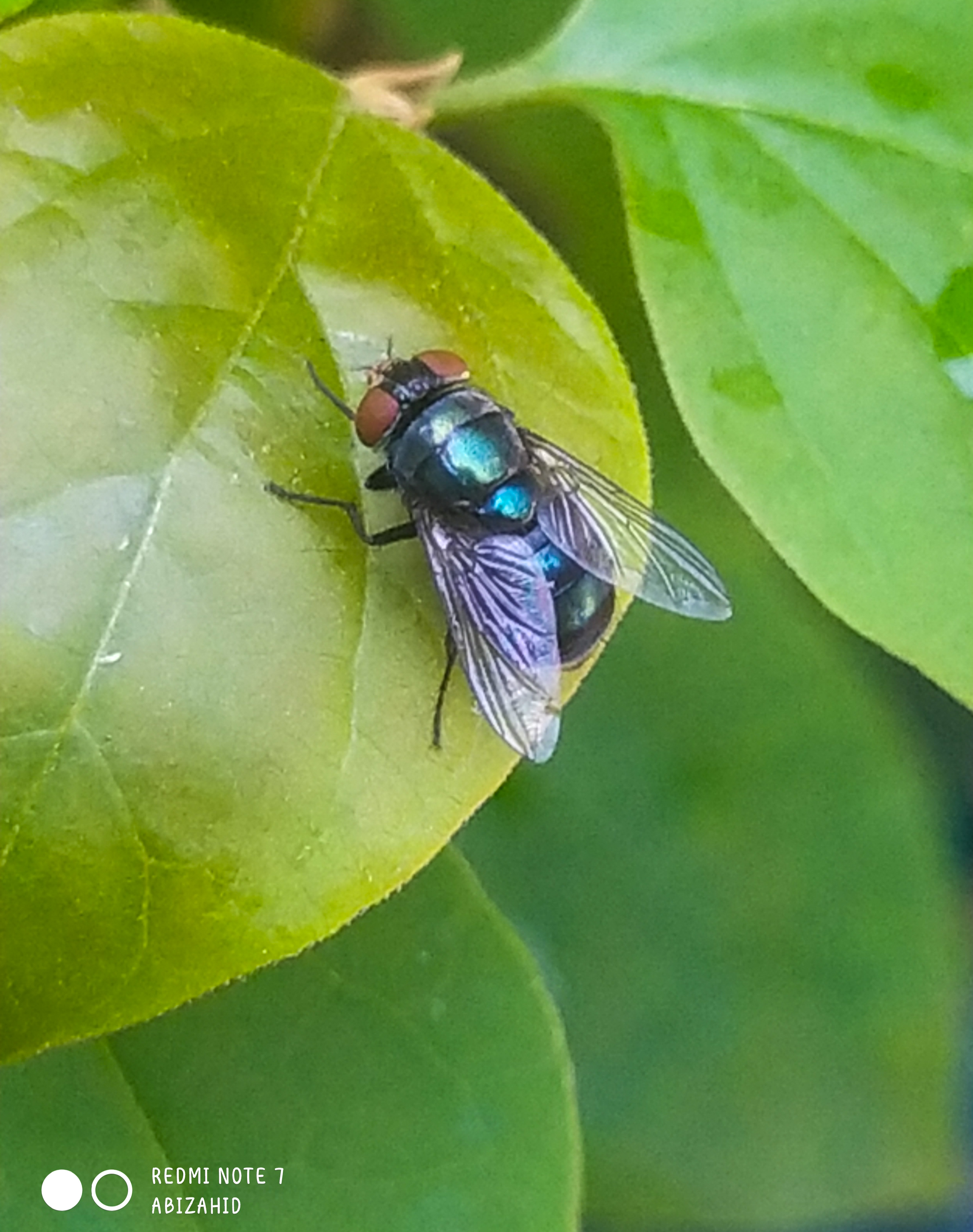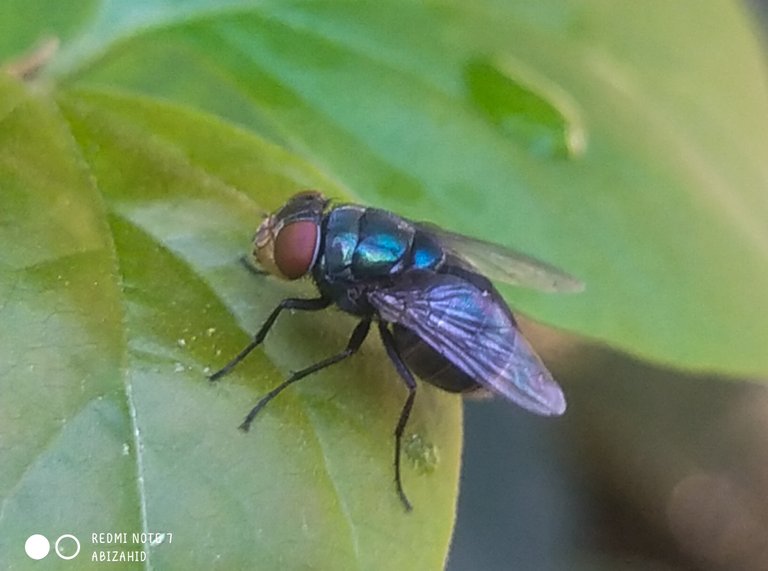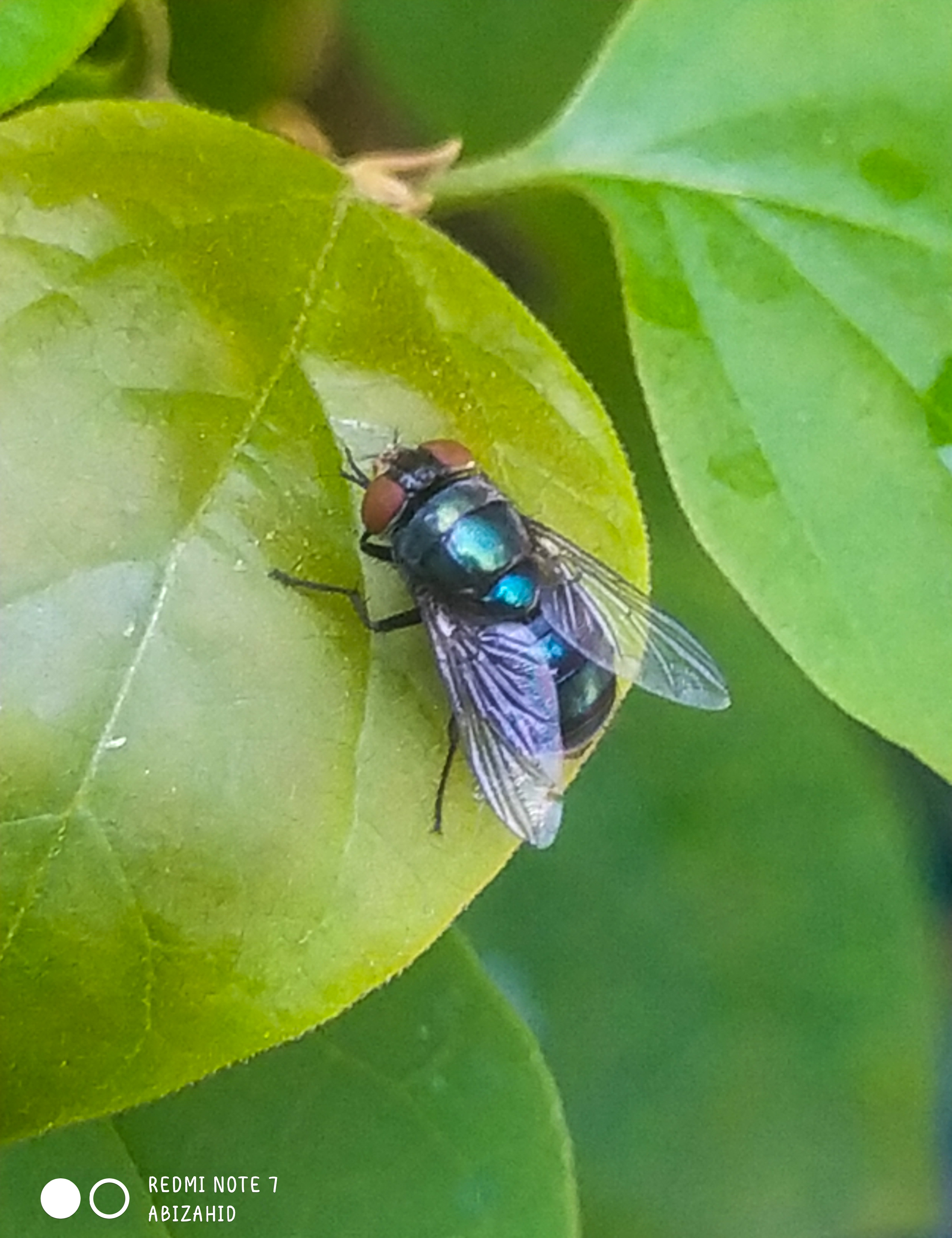 √. Meat fly
Or Genus Sarcophaga is a type of flesh-eating fly. Larvae of many types of these flies live in the flesh, but reproduction can also occur in animal waste.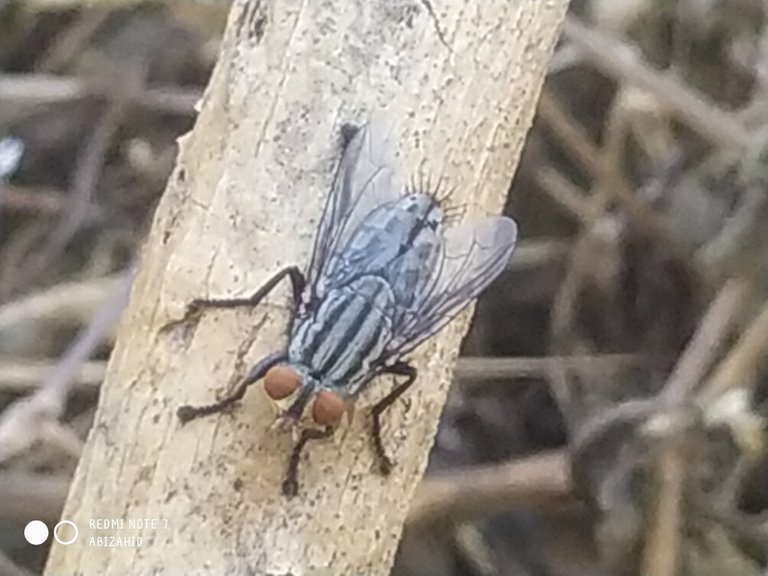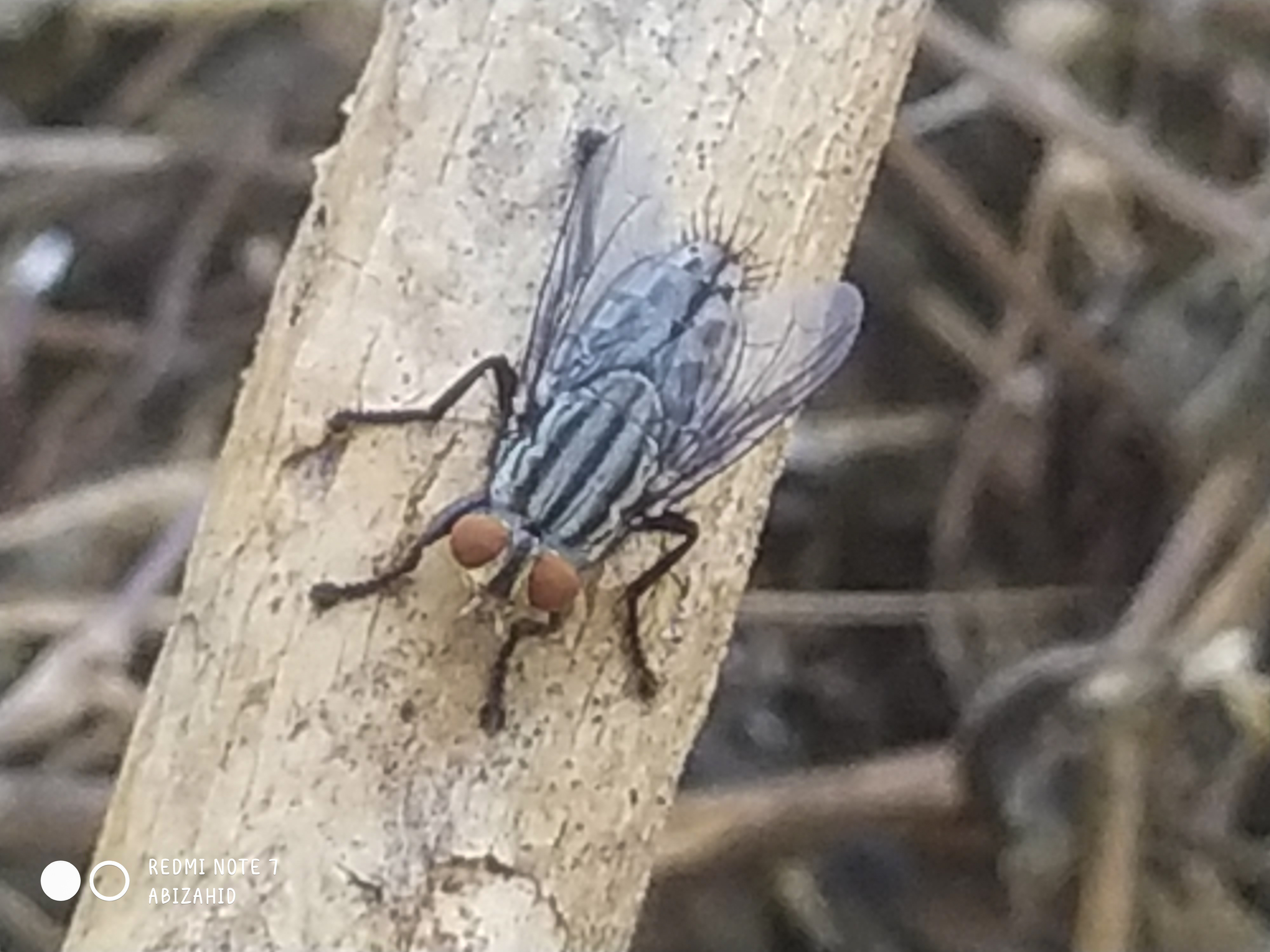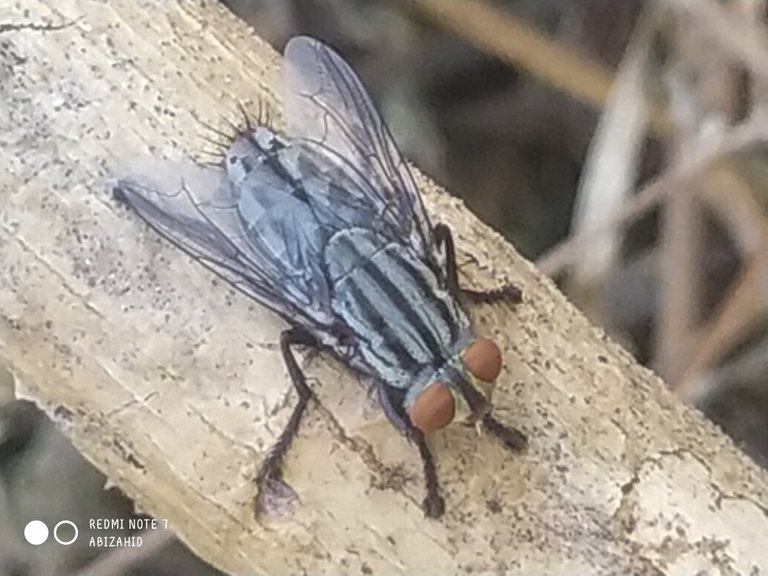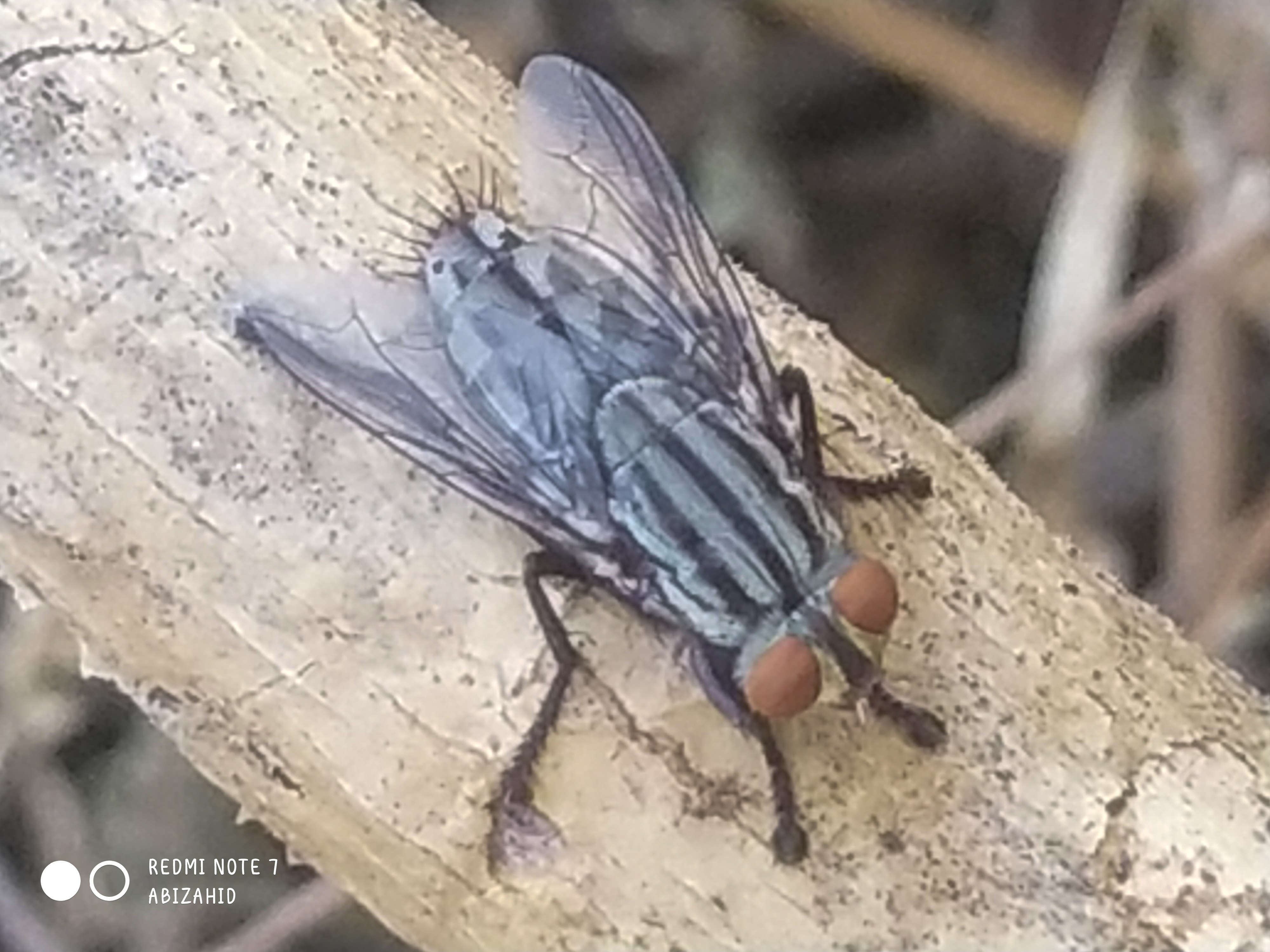 Okay, that's all my post for today. Thank you #Hive friends for being willing to read, comment, and upvote my post. Don't forget to reblog my post if you like it and want others to see and read it too. And don't forget to also read my previous post. Warm greetings from me @abizahid...
| Location | Lhokseumawe - Indonesia |
| --- | --- |
| Camera Maker | Xiaomi |
| Camera Model | Redmi Note 7 |
| Take time | 11:33am |
| ISO Speed | 100 |
| Flash Mode | No Flash |