Hello friends in the #CCH community, meet me again @abizahid. Hope you all are well. I hope you all have a great day today.
On this auspicious occasion I would like to share some photos of flowers that I found in four different places. Actually, I found these four types of flowers by accident, and not because I was looking for them on purpose. It can be said that I found these four types of flowers when I was visiting my mother-in-law's house, at my sister-in-law's house, in the backyard of the office where I work and also when visiting a friend's house.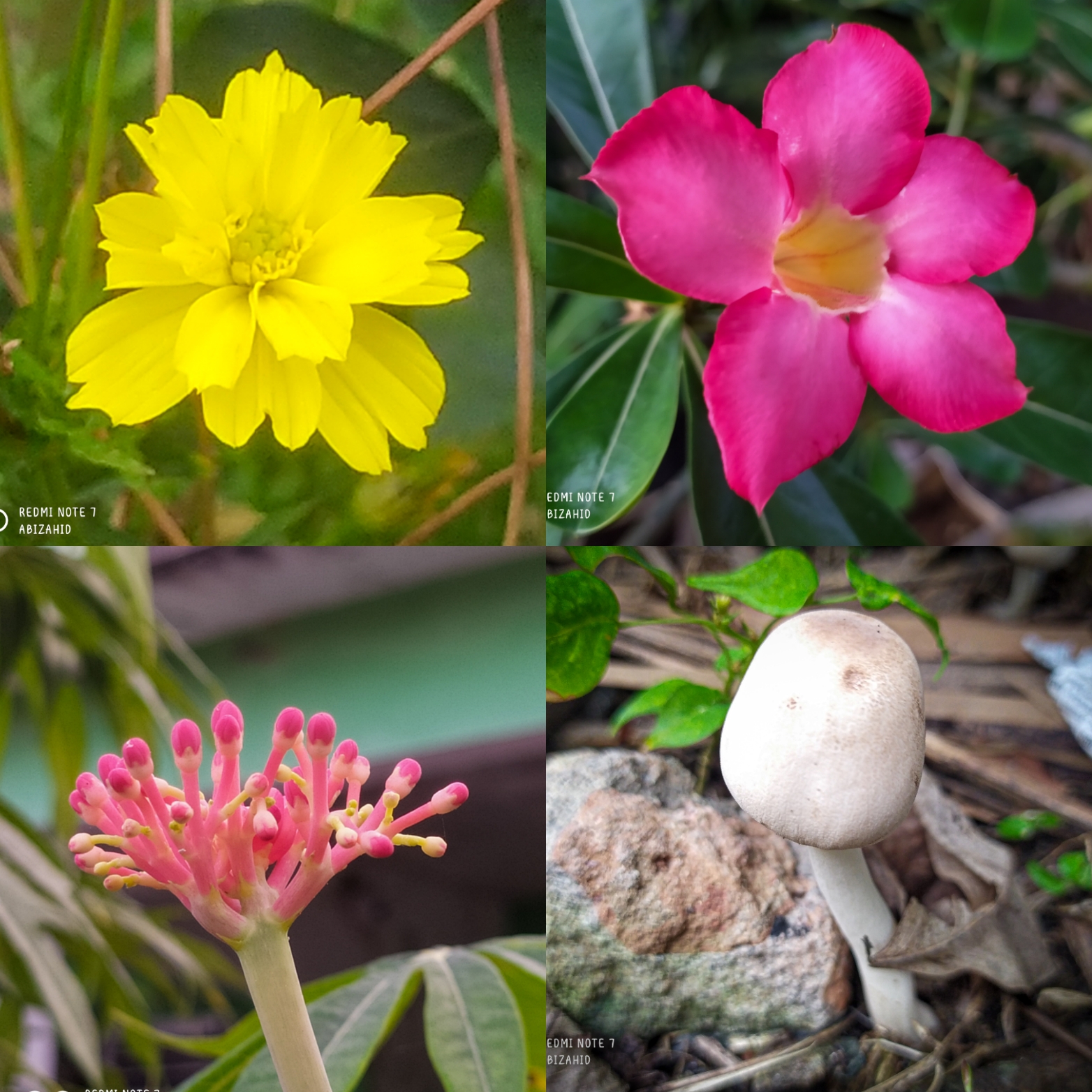 Talking about flowers or plants actually has a lot of benefits for humans themselves. One of the benefits of flowers that we generally know is as an ornamental plant because of its beautiful shape that grows in the yard of our homes. Even though there are also several other benefits that we can get from various types of flowers or plants that we can find in the nature around us.
Here are the four types of flowers or plants that I can share with all of my friends:
A. This is Coreopsis, which is a genus of flowering plants in the Asteraceae family. Common names include calliopsis and tickseed, names that are shared with a variety of other plants.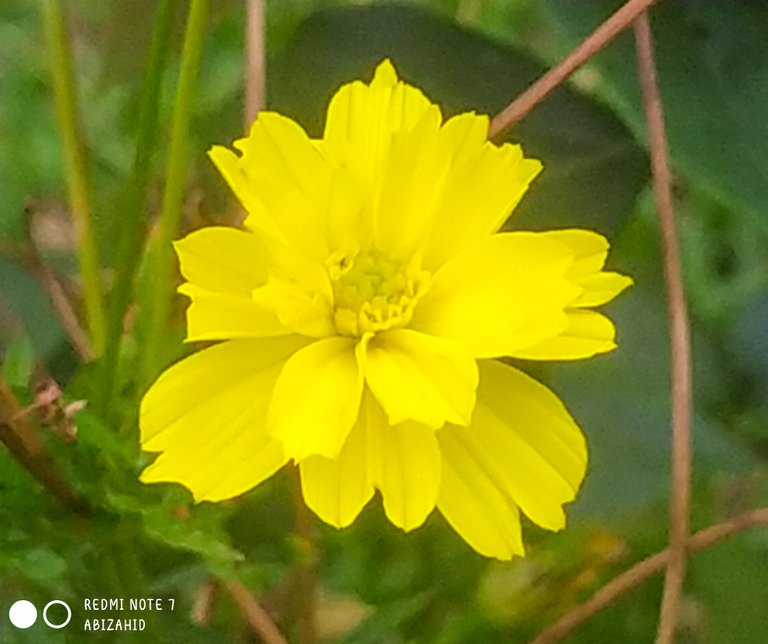 B. Button mushrooms (Agaricus bisporus), compost mushrooms or champignons are food mushrooms that are almost round like buttons and are pure white, cream, or light brown in color. Button mushrooms are the most widely cultivated mushrooms in the world.
Actually I did not find the exact same mushroom that I posted on Wikipedia, therefore I assume this button mushroom is similar to the mushroom I posted.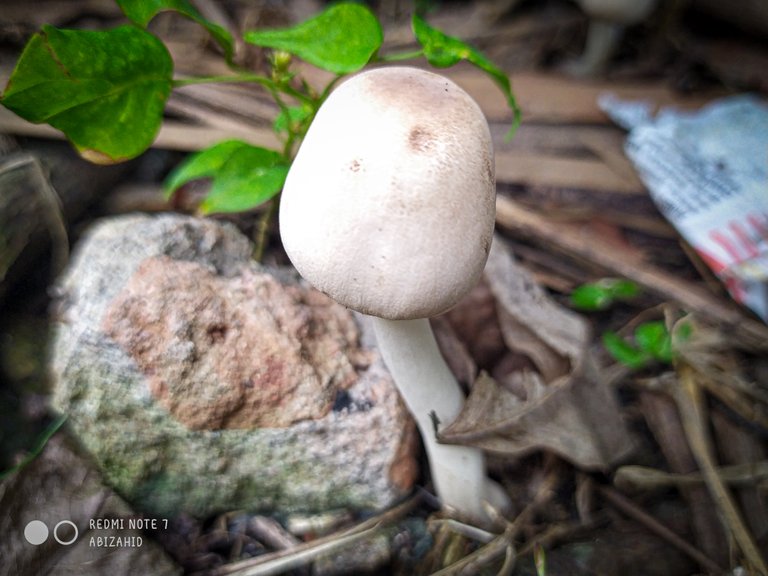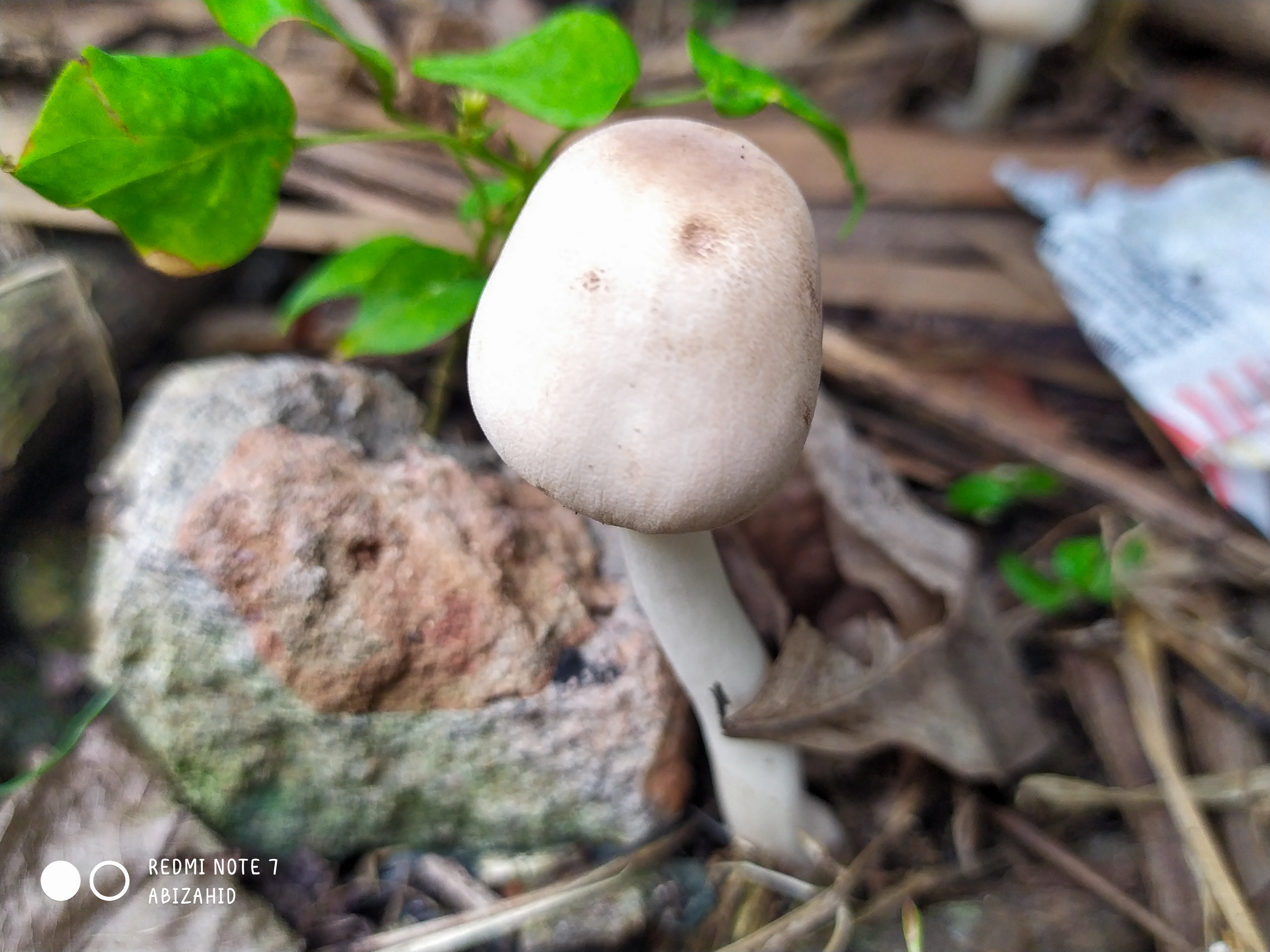 C. Japanese Frangipani or adenium (Adenium obesum) is a species of ornamental plant, the stem is large, the bottom resembles a tuber, the stem is not cambium, the roots can enlarge to resemble a tuber, the shape of the leaves is long, some are oval, pointed, small, and large, the color of the flowers varies.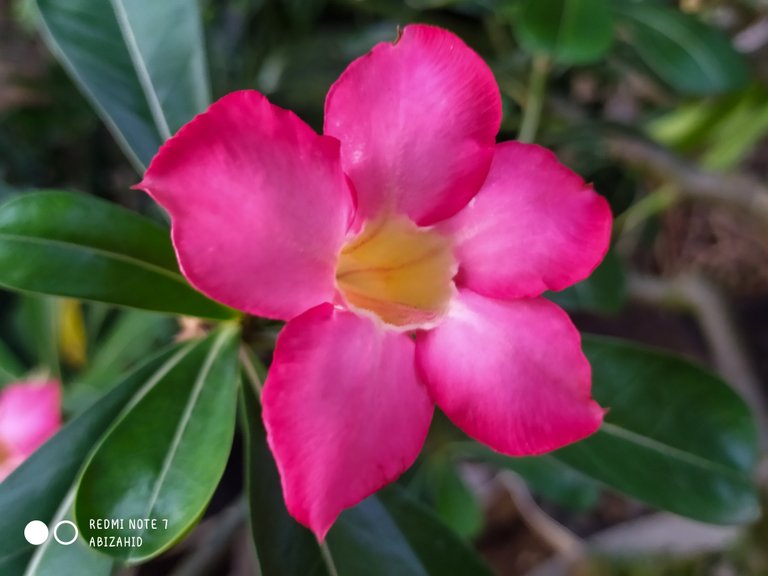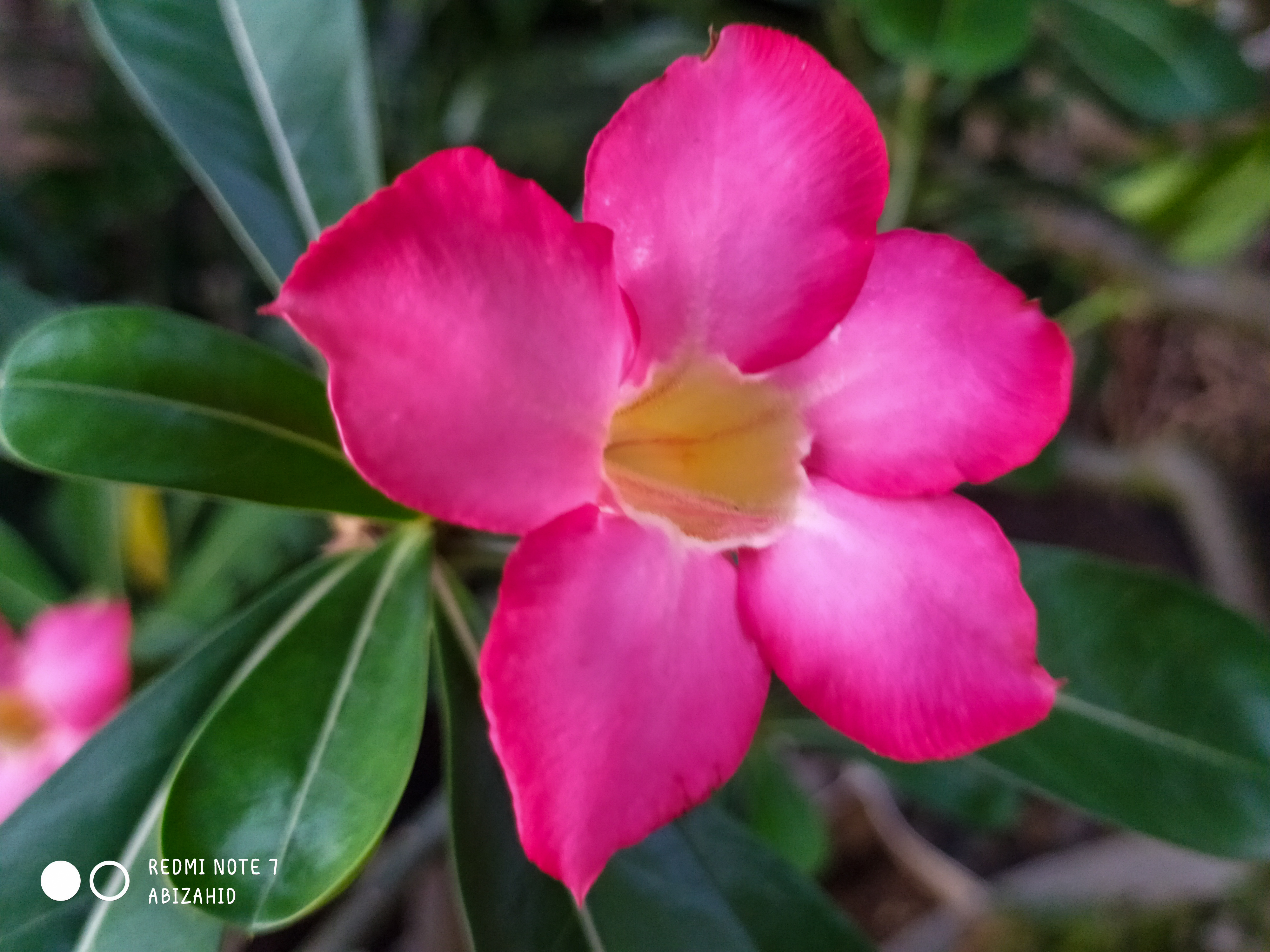 D. Jatropha podagrica (Jatropha podagrica) is an upright herb that has medicinal properties, while this plant has the properties of relieving pain (analgesic), anti-inflammatory, relieving swelling, removing toxins (detoxicant), and reducing fever. The plant is also known as elephant trunk distance.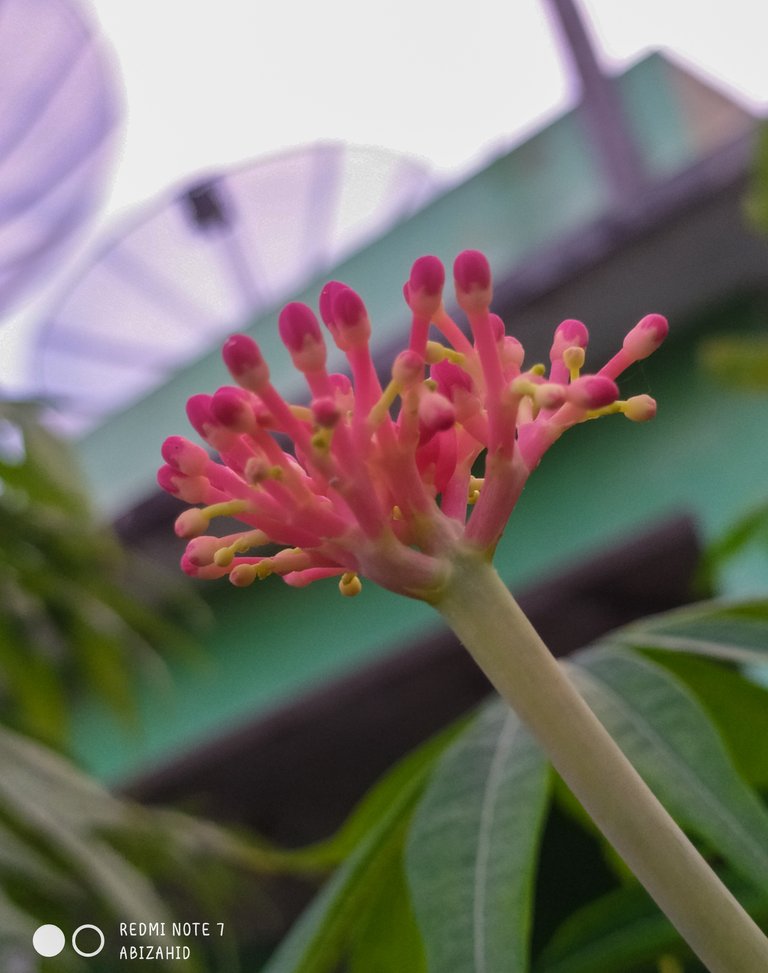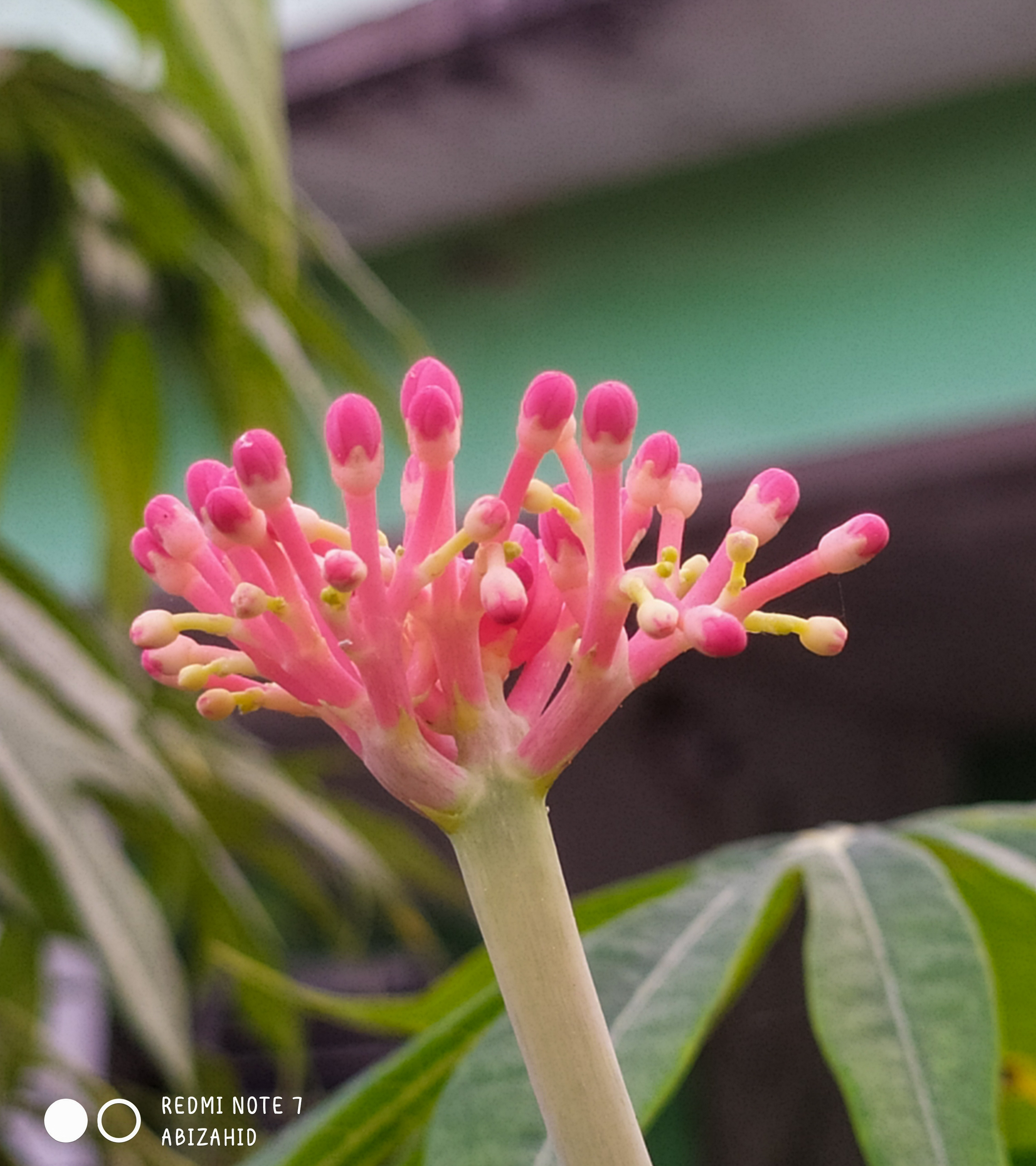 Okay, that's all my post for today. Thank you #Hive friends for being willing to read, comment, and upvote my post. Don't forget to reblog my post if you like it and want others to see and read it too. And don't forget to also read my previous post. Warm greetings from me @abizahid...
| Location | Lhokseumawe - Indonesia |
| --- | --- |
| Object Photos | Flowers |
| Camera Maker | Xiaomi |
| Camera Model | Redmi Note 7 |
| ISO Speed | 100 |
| Flash Mode | No Flash |