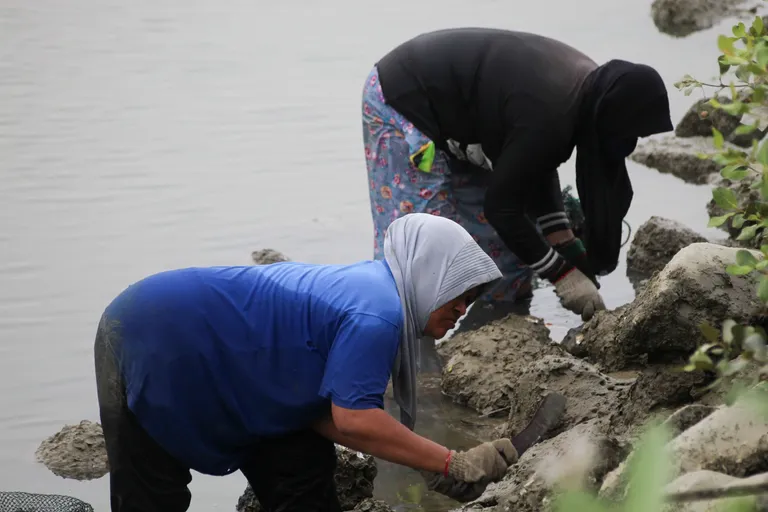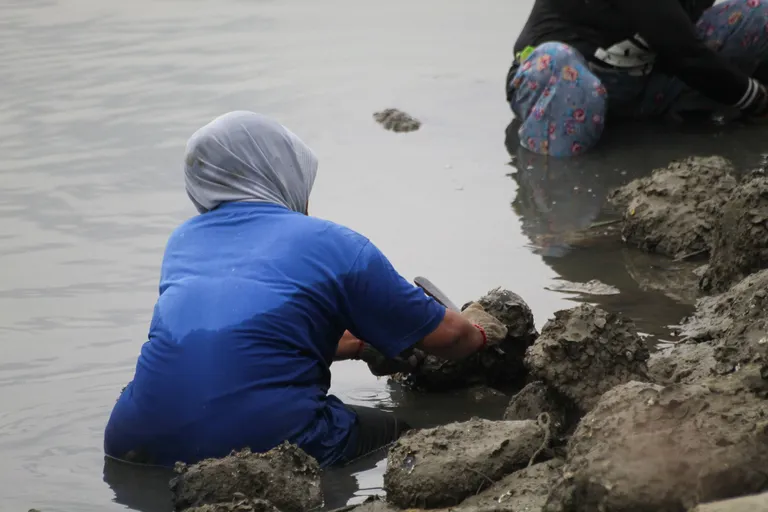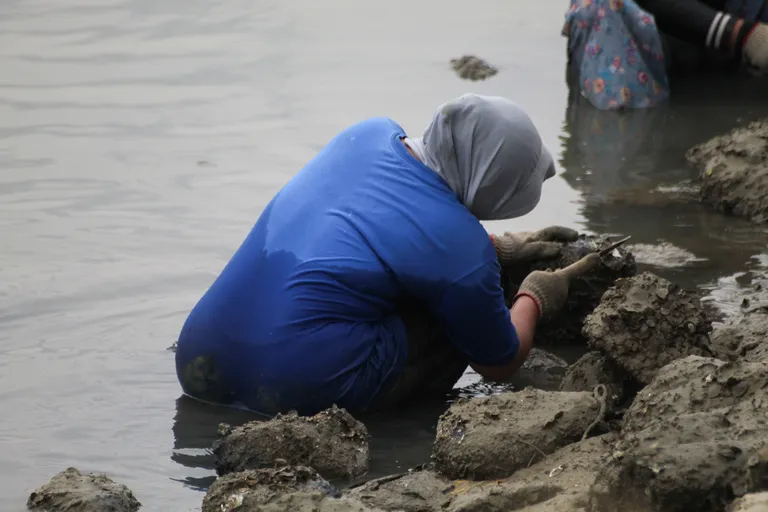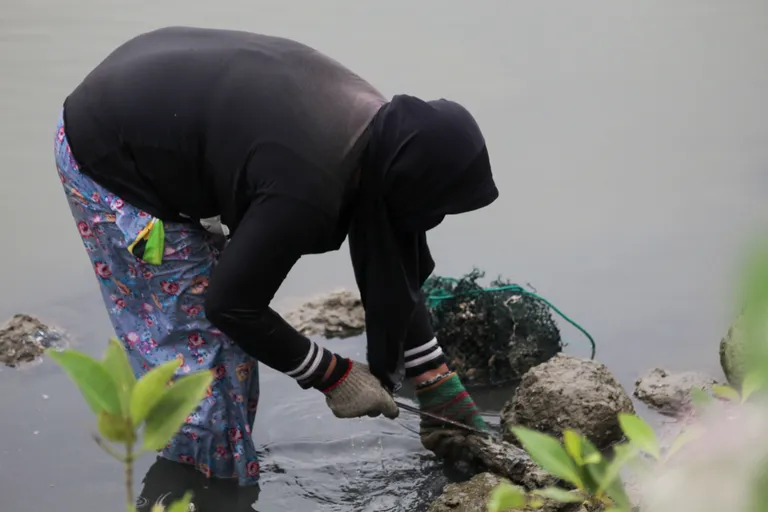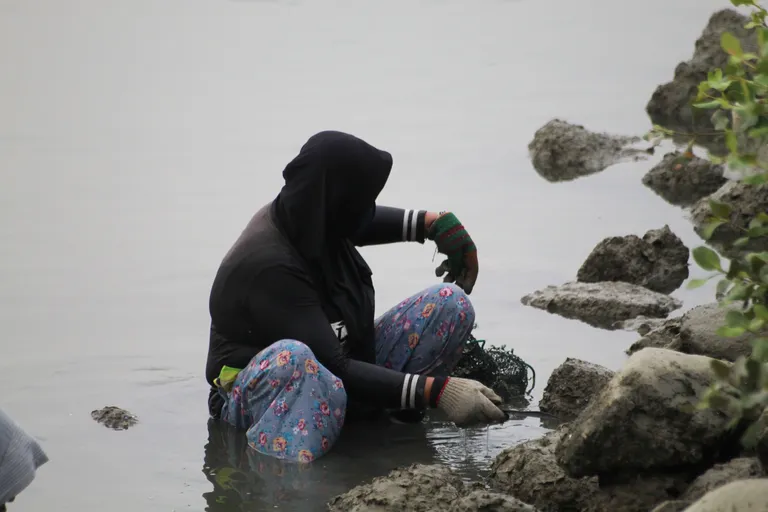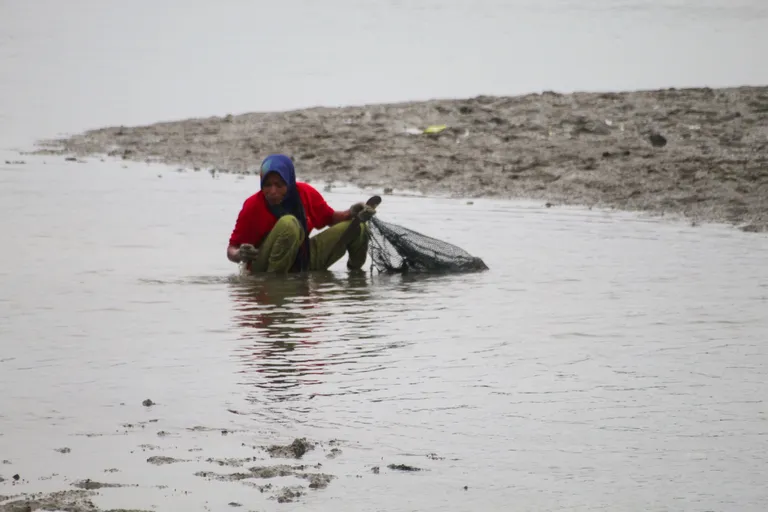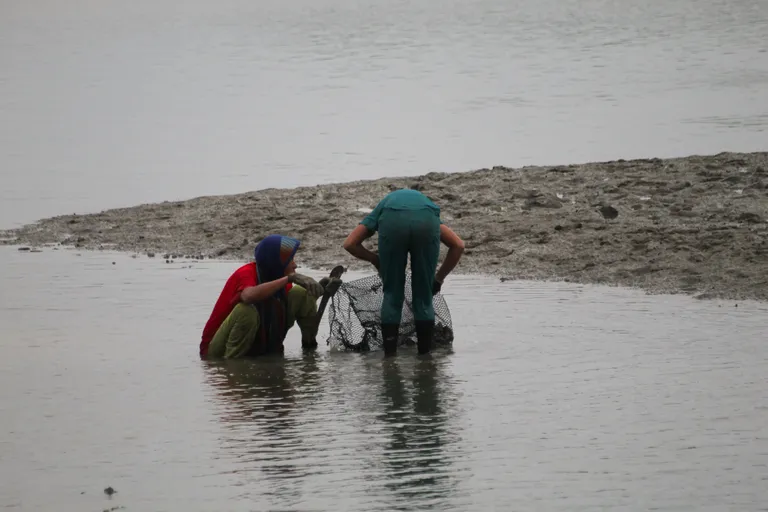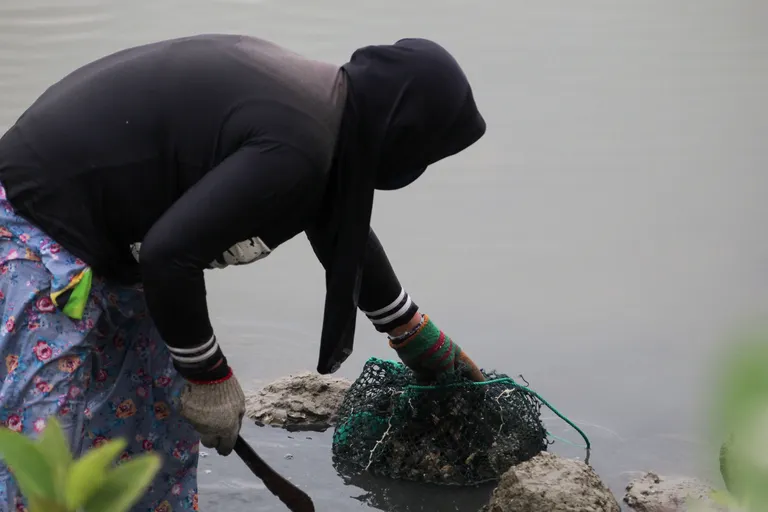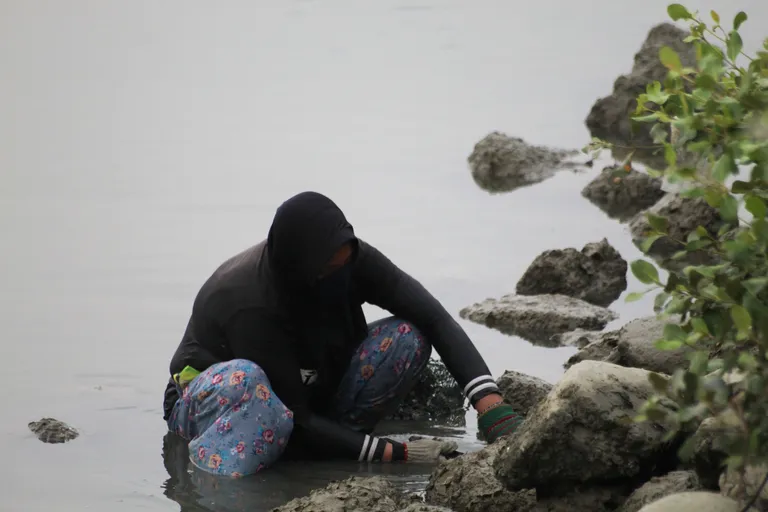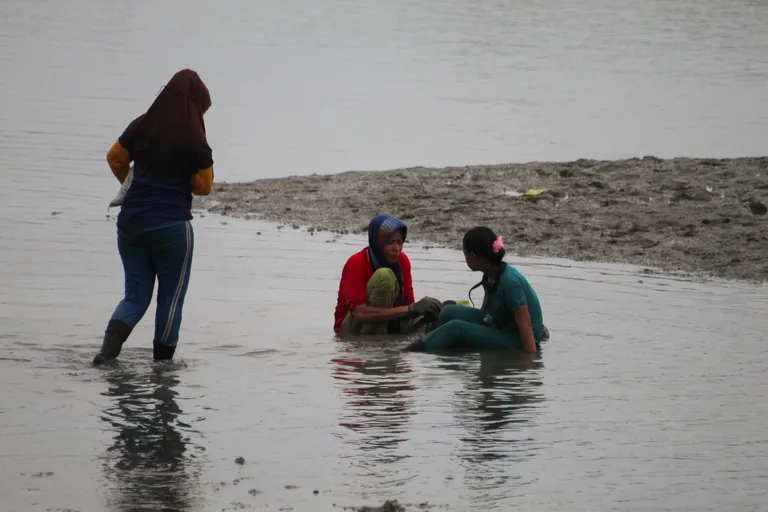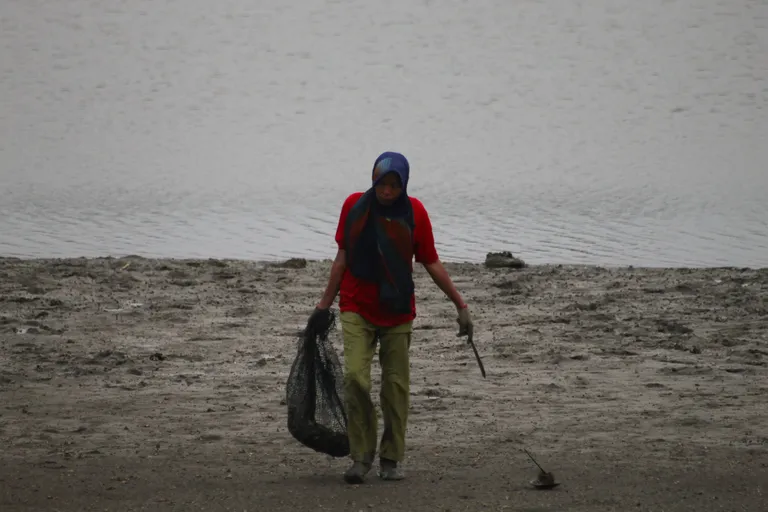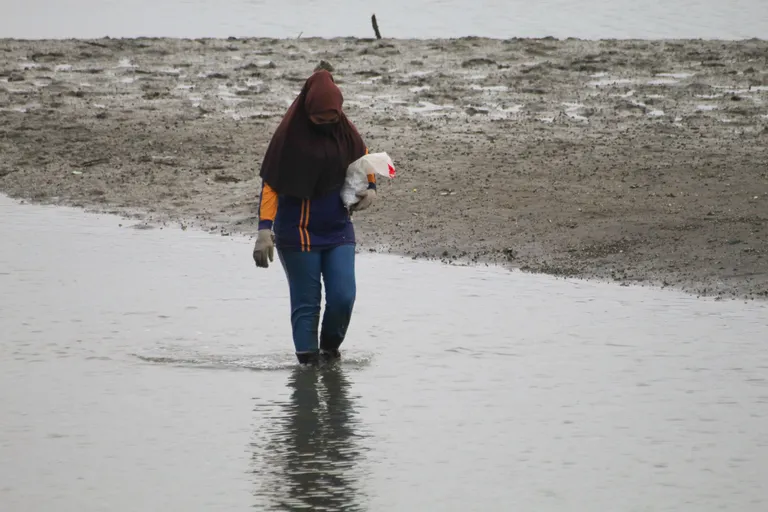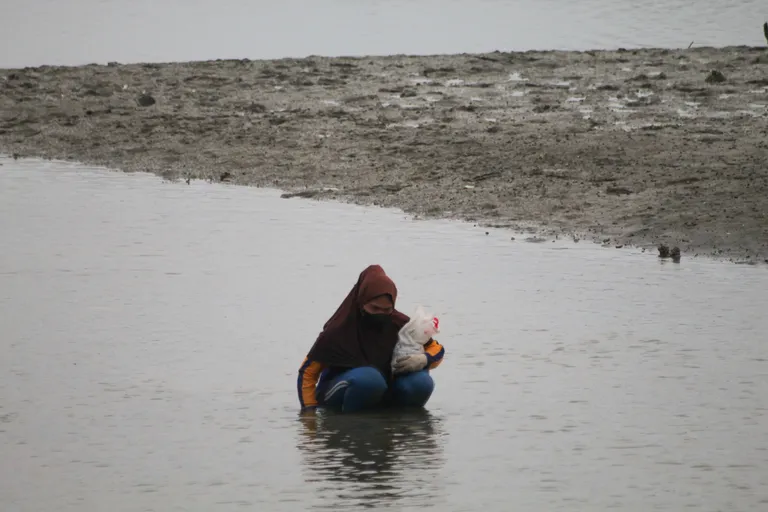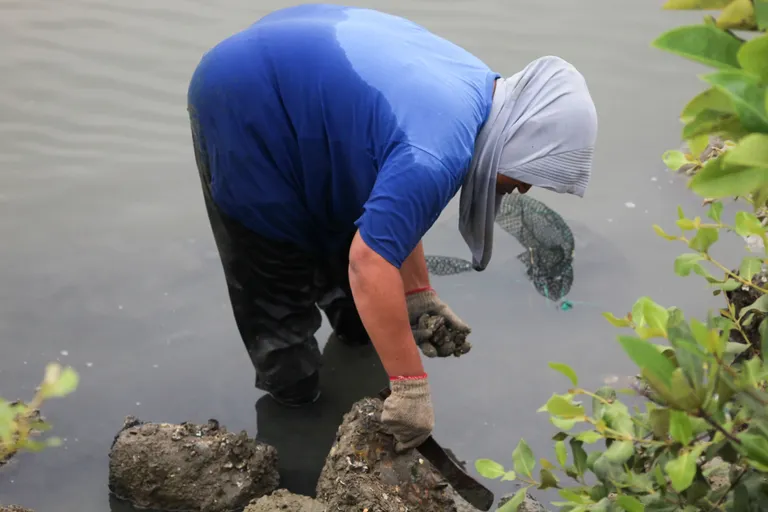 A few days ago I visited one of the irrigation reservoirs in the area where I live, this reservoir is a rainwater reservoir to avoid flooding and leads directly to the sea.
When the sea water recedes, many local residents do various things such as looking for shellfish and fishing.
As in the picture I show above, it is clear that some women are looking for shells between the rocks, they look quite happy if the results they get are a lot, they will sell some of the shells, this is very petrifying for the financial economy of their life.
Sometimes I also often buy a few kilo grams of mussels they catch which I will take home for consumption.
Those are some pictures and my short story today I hope you all like it.
Beberapa hari yang lalu saya mengunjungi salah satu waduk irigasi yang terdapat di daerah saya tinggal,waduk ini merupakan tempat penampungan air hujan untuk menghindari banjir dan mengarah langsung kelaut air yang tertampung di waduk langsung di alirkan ke arah laut.
Di saat air laut sudah surut banyak penduduk lokal melakukan berbagai hal seperti mencari kerang dan memancing ikan.
Seperti pada gambar yang saya tampilkan di atas terlihat dengan jelas beberapa orang wanita sedang mencari kerang di selah-selah batu,mereka terlihat cukup senang bila hasil yang dia dapatkan banyak maka kerang tersebut sebagian akan mereka jual,hal tersebut sangat membatu finansial ekonomi kehidupan nya.
Terkadang saya juga sering membeli beberapa kilo gram kerang hasil tangkapan mereka yang mana akan saya bawa pulang kerumah untuk di konsumsi.
Itulah beberapa gambar dan cerita singkat saya hari ini semoga kalian semua menyukainya.
---
For the best experience view this post on Liketu