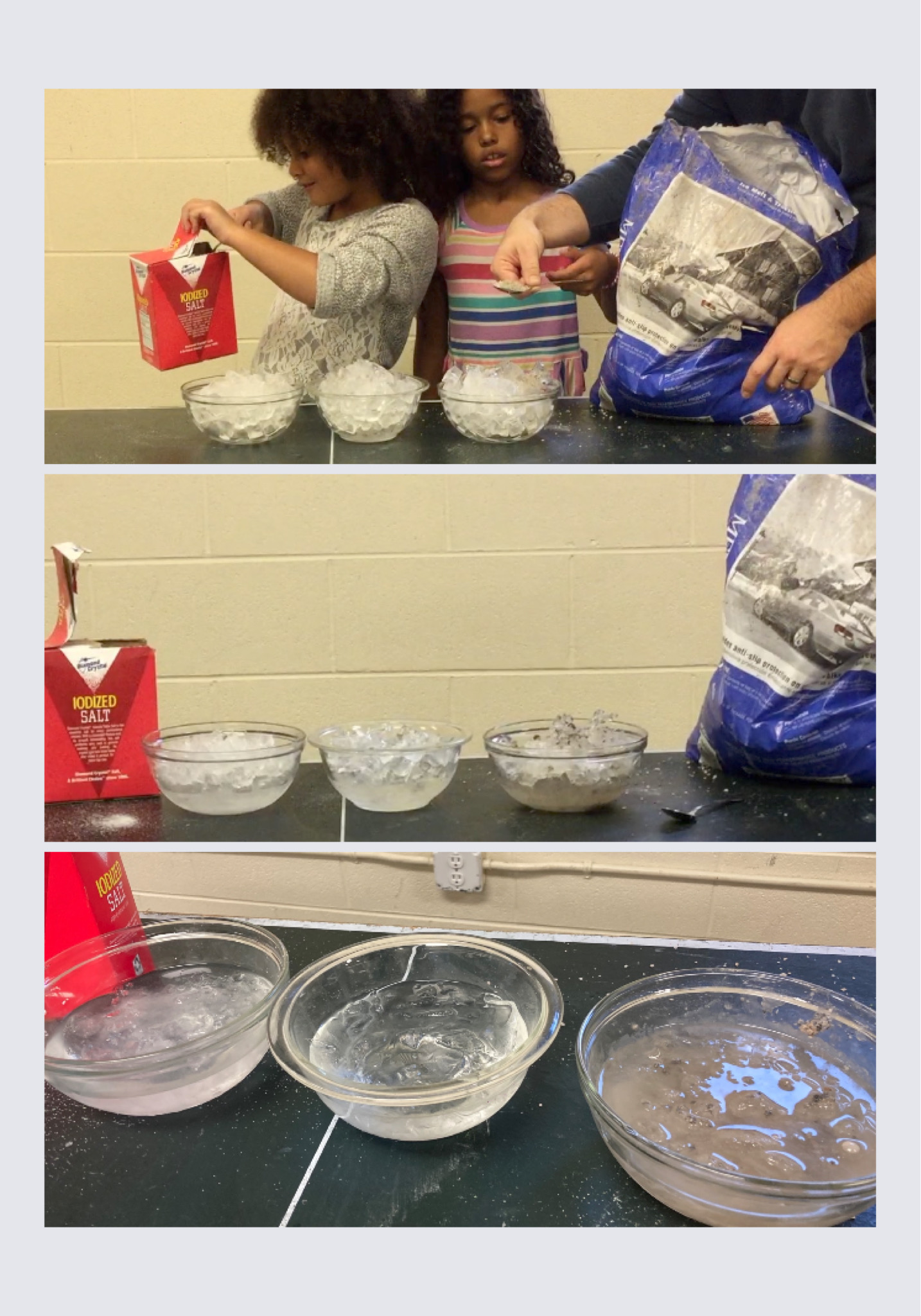 Just in time for our 2nd ice storm, we tested which salt melts ice the fastest: rock salt versus table salt with a plain bowl of ice in the middle. All 3 bowls melted at almost the same rate, but I think it was a tie between the 2 types of salt in the end.
It's good to have some salt on hand to melt ice, and it's also good to know where to look for something uplifting when you're dealing with icy circumstances (or people!).
God is always perfect at giving us just the right love and encouragement we need to warm up during the coldest of circumstances. The Bible is filled with ways God shows His love, and in Psalm 31, David describes just a few of those ways.
Verse 19 says, "Oh how great is thy goodness, which thou hast laid up for them that fear thee." God is good all the time, and the fact that He has amazing things "laid up" for us can keep us going through even the roughest of rough patches.
Verse 20 says, "Thou shalt hide them in the secret of thy presence from the pride of man: thou shalt keep them secretly in a pavilion from the strife of tongues." God offers safety from problems and even from the ridiculous things people say!
Verse 22 says, "For I said in my haste, I am cut off from before thine eyes: nevertheless thou heardest the voice of my supplications when I cried unto thee." God is good even when we don't realize it. In fact, He's so good that He watches over us even when we doubt His goodness.
No matter what happens today, remember that God is good and wants to help you through even the most icy circumstances you run into.