My YAM FARM PROJECT
Hello 👋 havians
I'm glad to be consistent here and trying to Learn and share my thoughts and experiences with everyone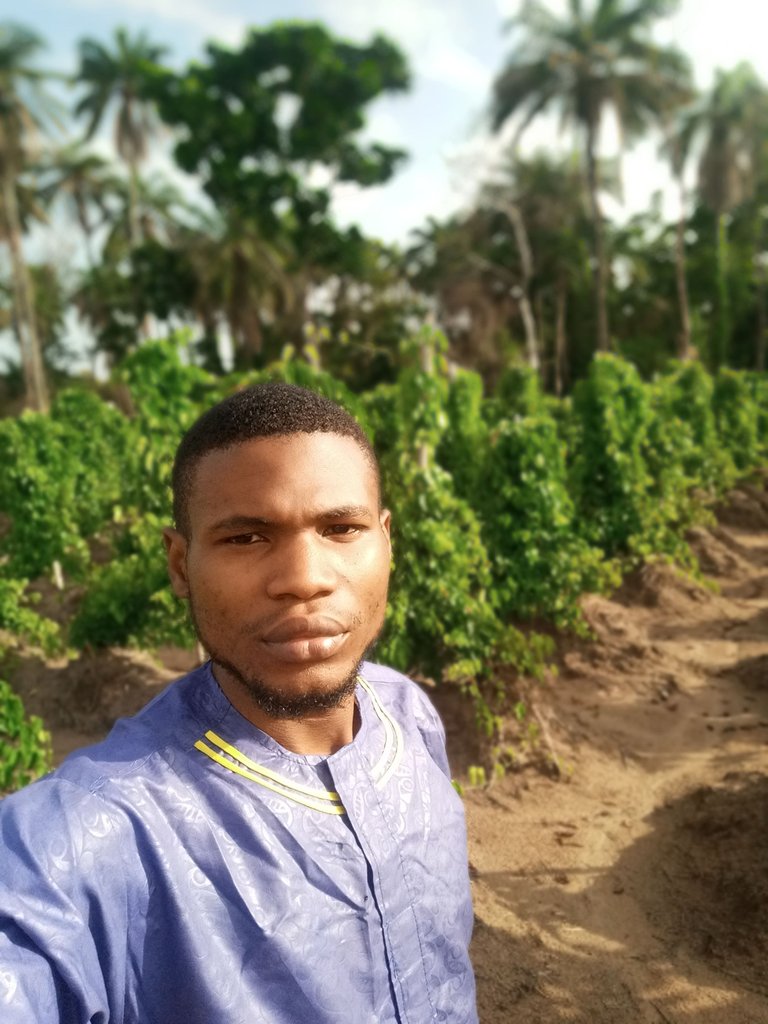 Photo by @vinally 

Investing into farming has always been of interest but I wasn't opportuned to until I was posted to this rural area to serve my country.. Then I took the advantage of the avenue to get into farming…
I started this yam farm project last year December not quite long after I got posted here to serve in last year October, investing human and time and some funds At first, it wasn't feasible but with consistency and a lot of hard work, things are falling in place. And I also try to seek a lot of advice from those that are in the environment and they have done a lot to put me through.. Special thanks to @sholex94.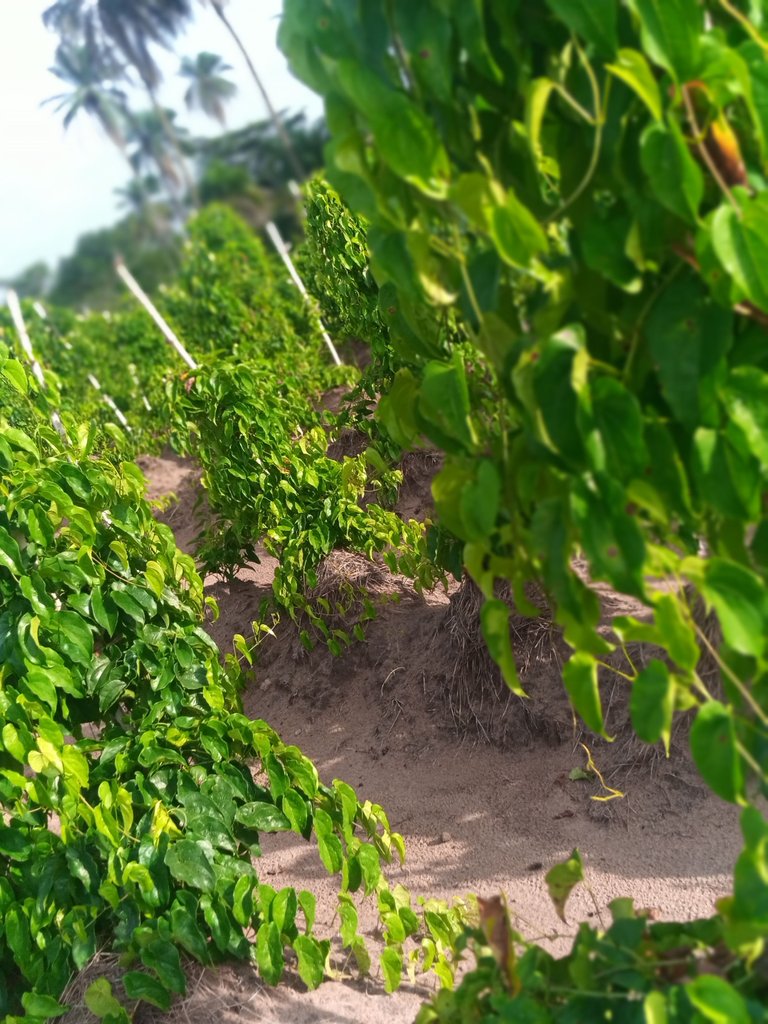 Photo by vially

Seeing the rate at which the weeds were eliminated after the spraying of herbicide last month has totally convinced me that using of chemicals for weeding is way better than the manual way as it saves a lot of money, effort and time and it gives the farm a benefiting look. Obviously there won't be so much room for rodents to hide in.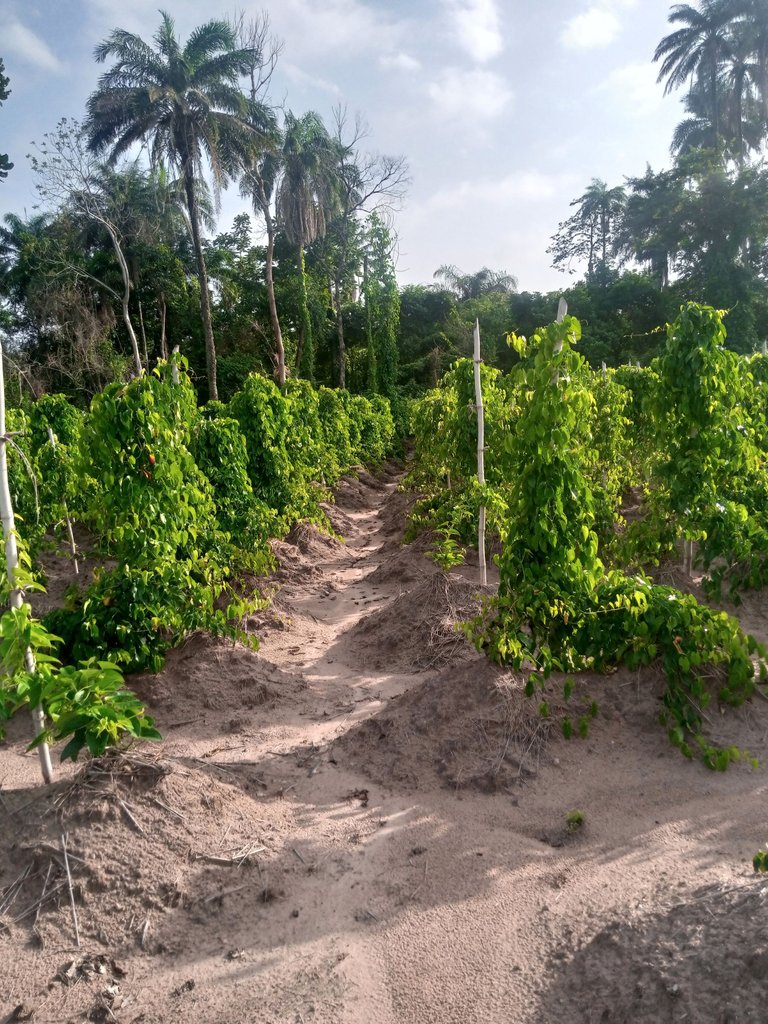 Photo by @vinally 

I was advised to use a compose fertilizer so as to enhance the productivity but the land has been dormant for years so I decided to do away with fertilizers and depend on the soil nutrient and the growth rate has been encouraging, hopefully the harvest will be huge and good returns will be made
When I started I wanted to plant for myself alone but with the look of things I think I'd have to sell some.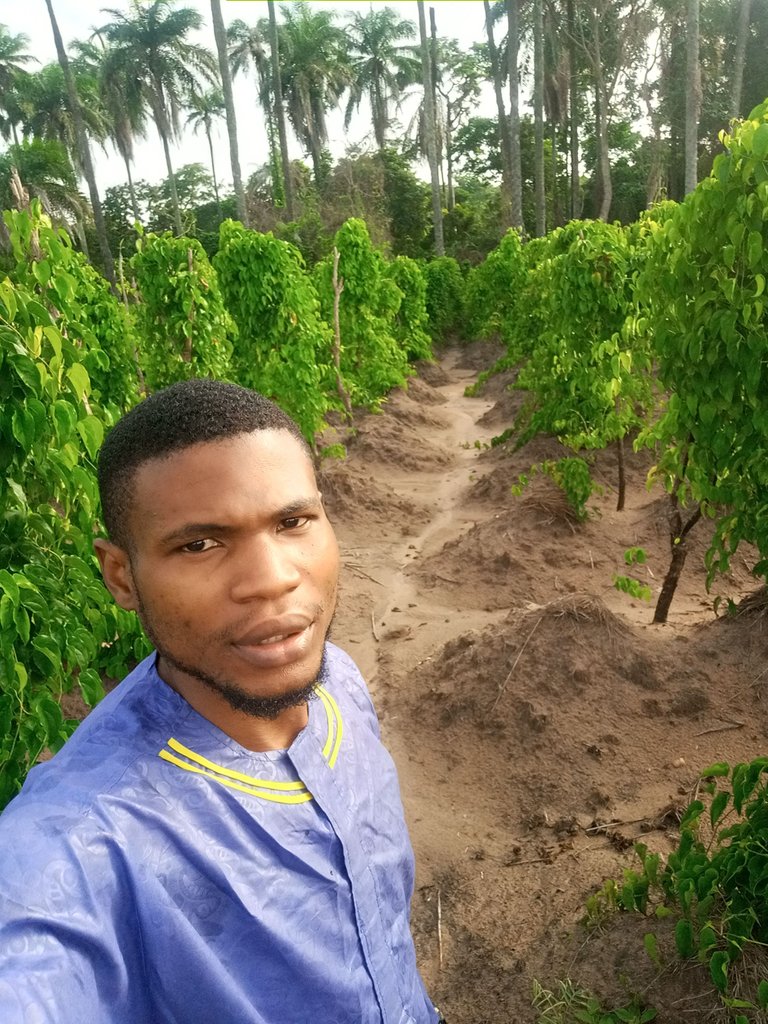 Photo by @vinally 

I've always timed my working period in the farm to be in the morning and sometimes in the evening because the sun light is not too friendly. Besides it is the north central of the country.
#goforfarming
#goforfood
    Thanks for visiting my blog 😘

---
---