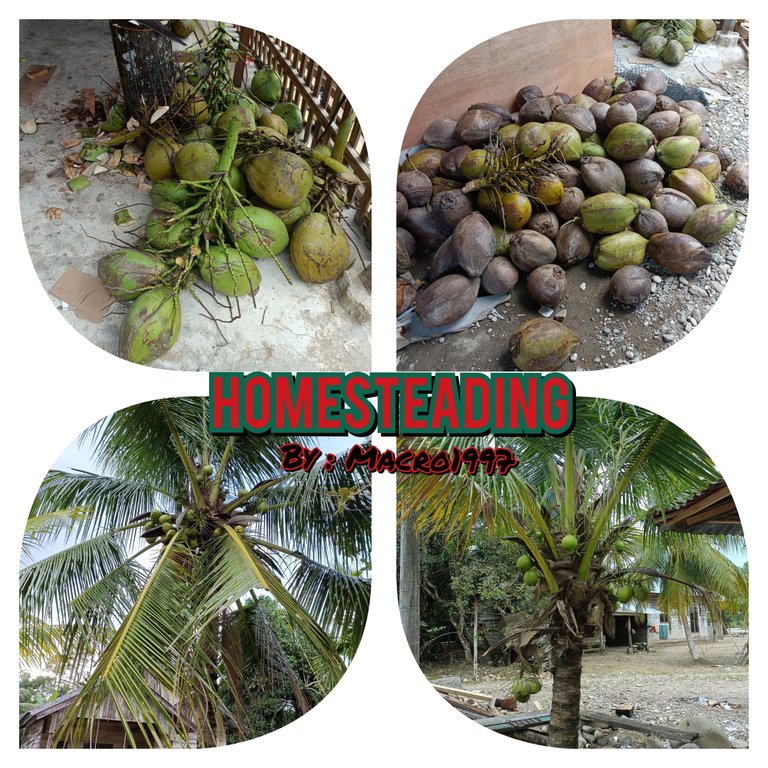 ---
Greetings, good afternoon to all of you in the #homesteading community, have a nice day
---
Seeing various agriculture from the human perspective is very amazing. Having farming or gardening in the community really helps a lot of people. Today I look back at some of the simple ways of farming that I met in my circle of villages. One of my relatives is currently looking for reseki by selling drinks or coconuts, which at this time the coconuts have entered the harvest period, there are several coconuts that are processed for trading and will be priced accordingly.
I was amazed at the way he did that motivated me to plant coconuts in my garden one day. Several coconuts were picked in one of the gardens near the house. As you know, a coconut tree is a tree that has a size and has a hard and long stem. , As well as having a fairly long lifespan.
---
The growth period for coconuts from the planting period can reach 5 years to be able to pick coconuts. Today I saw a coconut tree that does not have a long enough stem. This coconut tree is relatively short and is only 4 years old and already has fruit.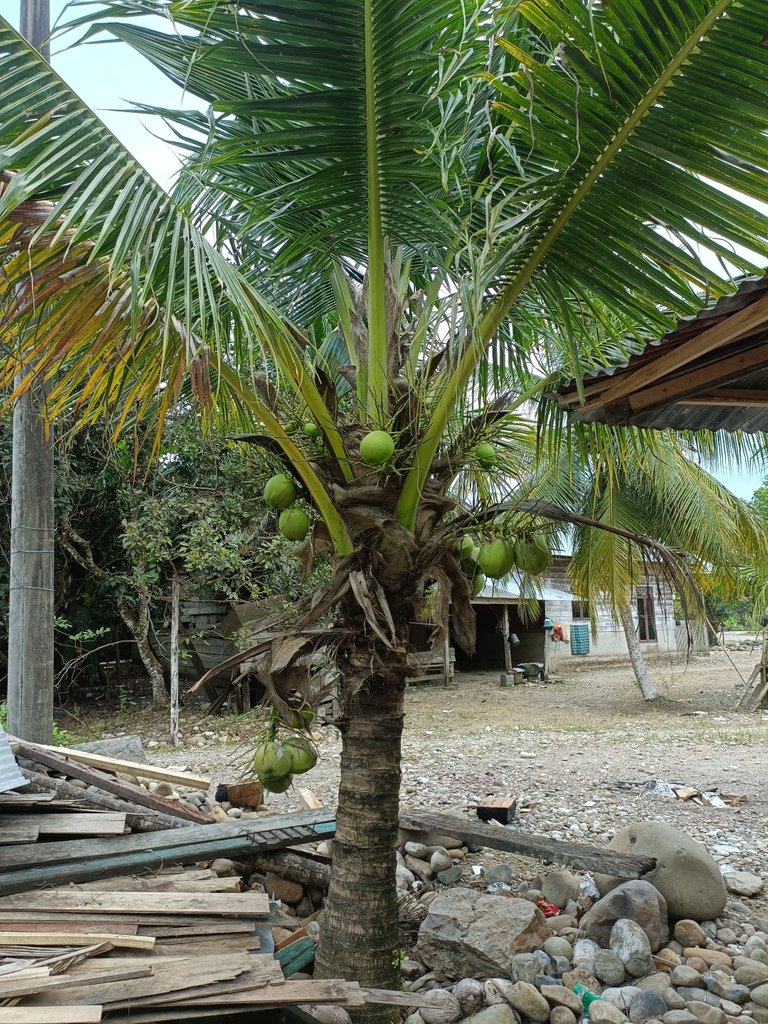 ---
As I know, at this time some coconut seeds have been found to have a fairly fast harvest period and there are also coconut trees that are not too long when the coconut trees are about to bear fruit. This is today's agriculture, which is called modern agriculture, making it easier for coconut farmers to not have too much trouble picking coconuts. which has a very long tree.
Today my friend harvested some pretty amazing coconuts. Some of the trees grew so fertile in the yard of the house, of course, they didn't interfere with other activities.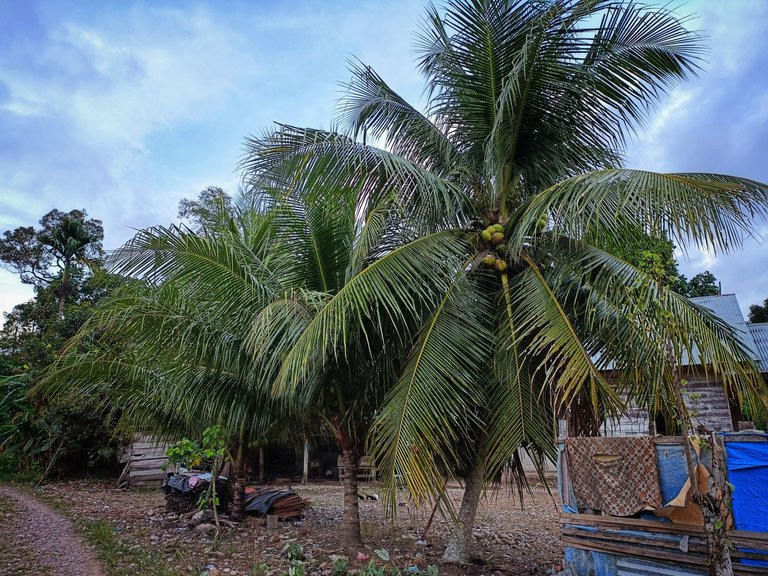 ---
The coconut harvest period has been carried out, when the harvest time comes the coconuts will be taken down from the tree. There are several coconuts picked this time. There are old fruits and there are also coconuts that are still green or the contents of the coconuts are not yet hard.
---
Old coconut fruit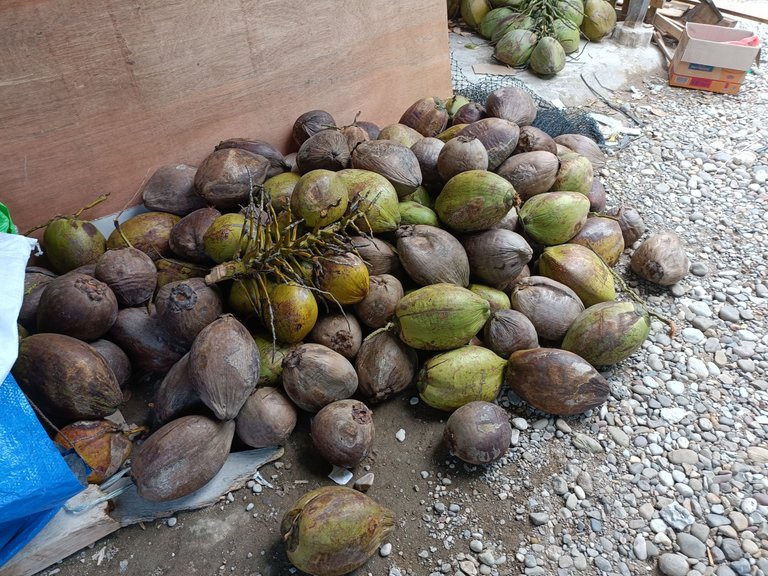 Old coconut fruit will usually be sold for around 3 thousand rupiahs. The benefits of this old coconut will later be used usually to cook delicious gravy, because the contents of the old coconut will be processed in various ways such as processing it into delicious coconut milk which will later will be used in several types of coconut milk soup
---
Young coconut fruit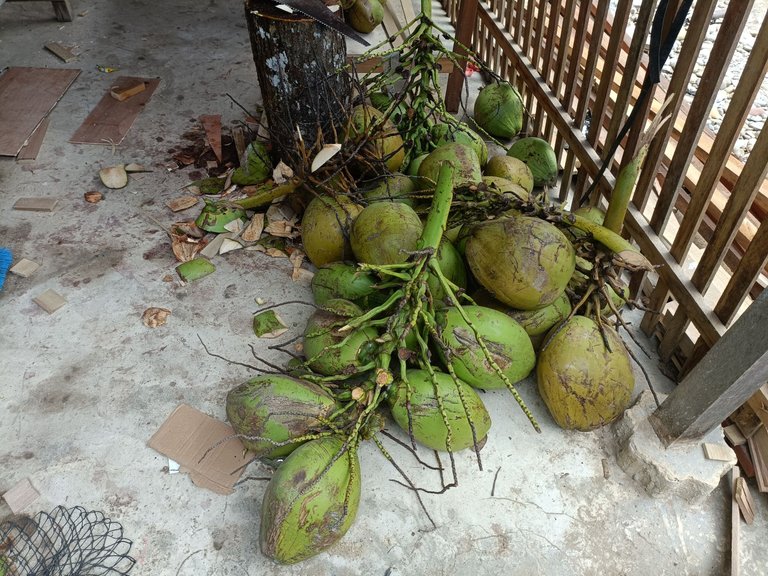 For the price of young coconut, it will usually be sold for 5 thousand rupiah, Young coconuts are usually sought after by many people and have extraordinary benefits, of course. The water and contents of coconuts that are still green and young are very fresh and very good for body health and can kill toxins in the body. The benefits of coconuts are very much for health. therefore many coconut farmers plant these trees.
---
That's all for farming knowledge this time from me @macro1997 see you the next day in the amazing community #homesteading.
| Camera | Reno6 5G |
| --- | --- |
| Category | Homesteading |
| Type | Android |
| Photography | @macro1997 |