Processing for cultivating rice plants🤠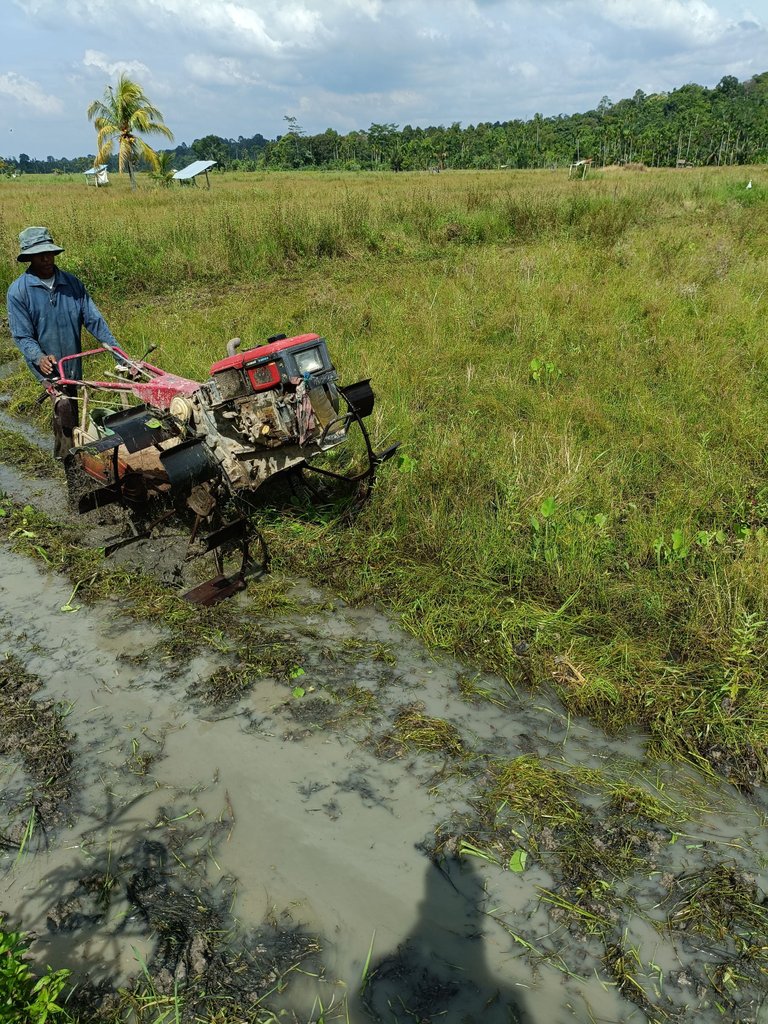 ---
Hallo sahabat #homesteading salam sejahtera untuk kita semua It's nice to be able to greet you all and share knowledge in agriculture that I want to show on this occasion, I want to share a little experience in farming to start the process of planting on rice plants, Of course there are a lot of preparations that must be done such as making land or cultivating the soil first.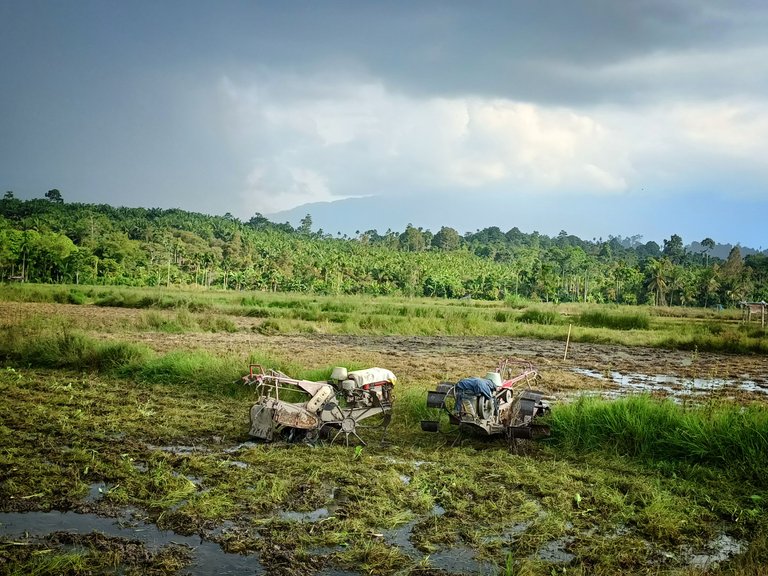 ---
Of course, there are several stages for rice field farmers to start planting such as cleaning the weeds that grow in the fields, as it is known that weeds are very easy to grow in humid and waterlogged areas, the grass that grows is the first thing that farmers should pay attention to cutting.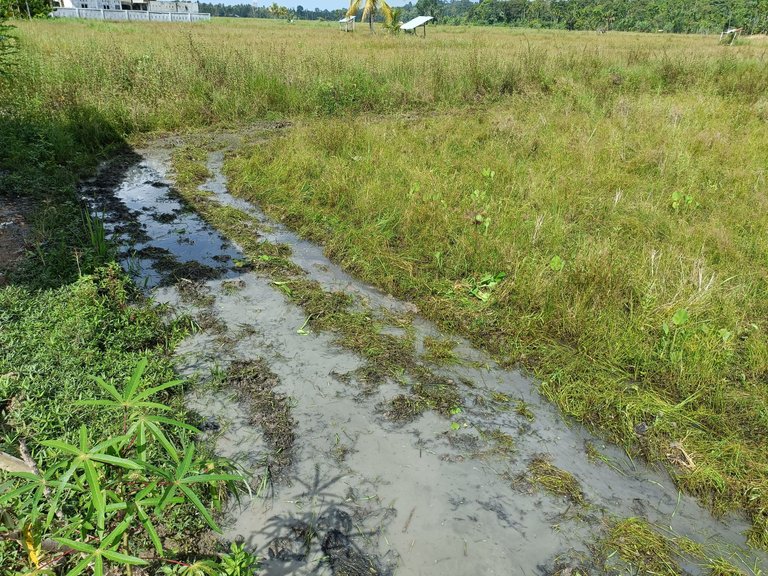 ---
After that I do plowing or hoeing which is done with a rice field machine or tractor, this is a way that can relieve someone in the process of hoeing by using hands and hoe tools, plowing or hoeing can make the mud-filled rice fields clean from wild grasses.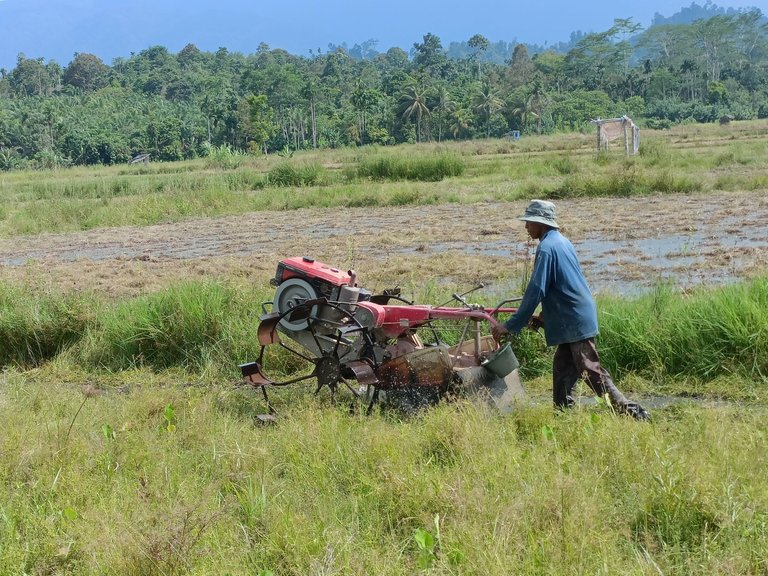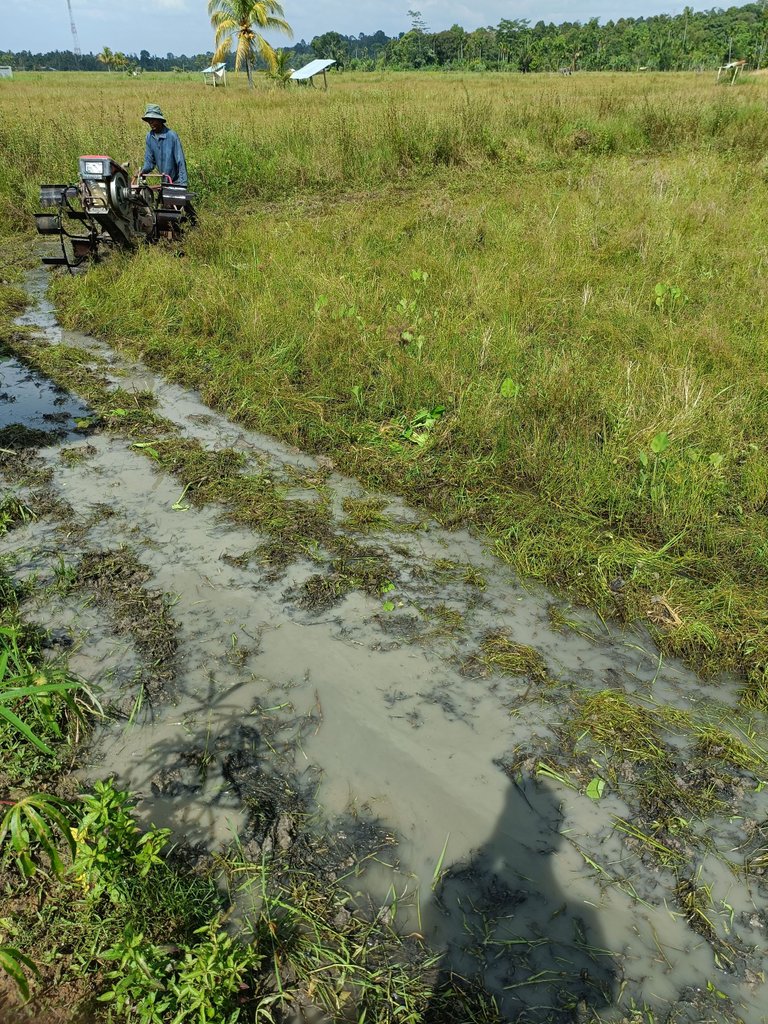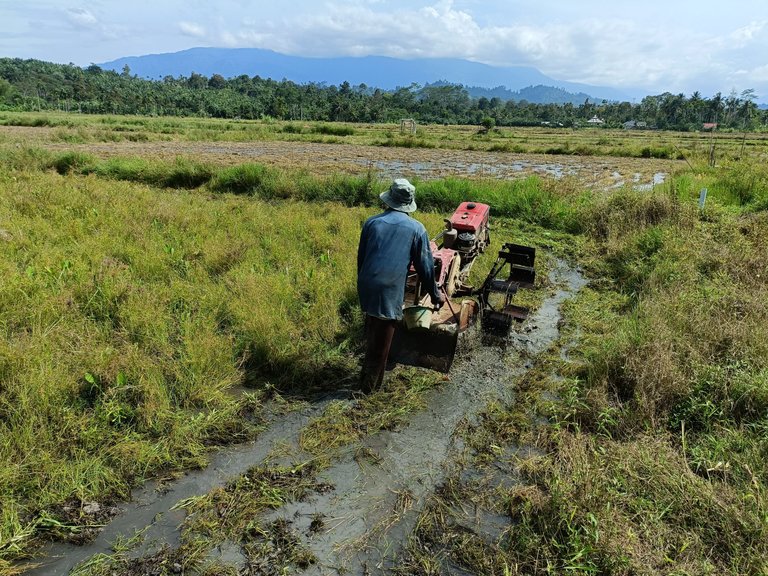 In my village, plowing using a tractor is usually often done twice until the first stage is complete and then the second stage will be waited for about a week after that, this will make the clumpy soil break into small and fertile-looking pieces, as well as the wild grass has withered and died so that this becomes fertilizer for the rice field soil.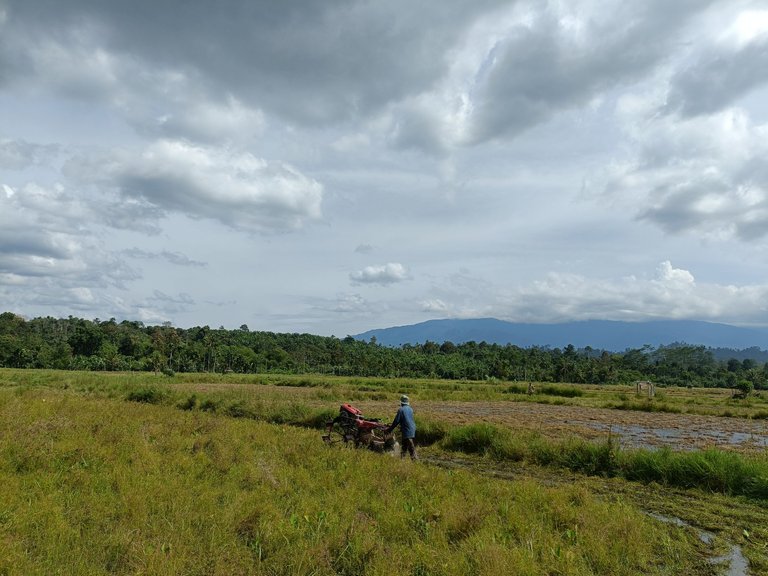 ---
The next few days I will prepare rice seeds and land for the first seeding after the plowing of this rice field is complete, this is the beginning for me to come back to the field and start farming again after the harvest period a few months ago, Hopefully the agricultural products this time can meet the needs of my family at home, Greetings from me @macro1997 for the #homesteading community.
---
---
| Camera | Reno6 5G |
| --- | --- |
| Category | homesteading |
| Type | Android |
| Editing | Snapseed |
| Photography | @macro1997 |
---
---