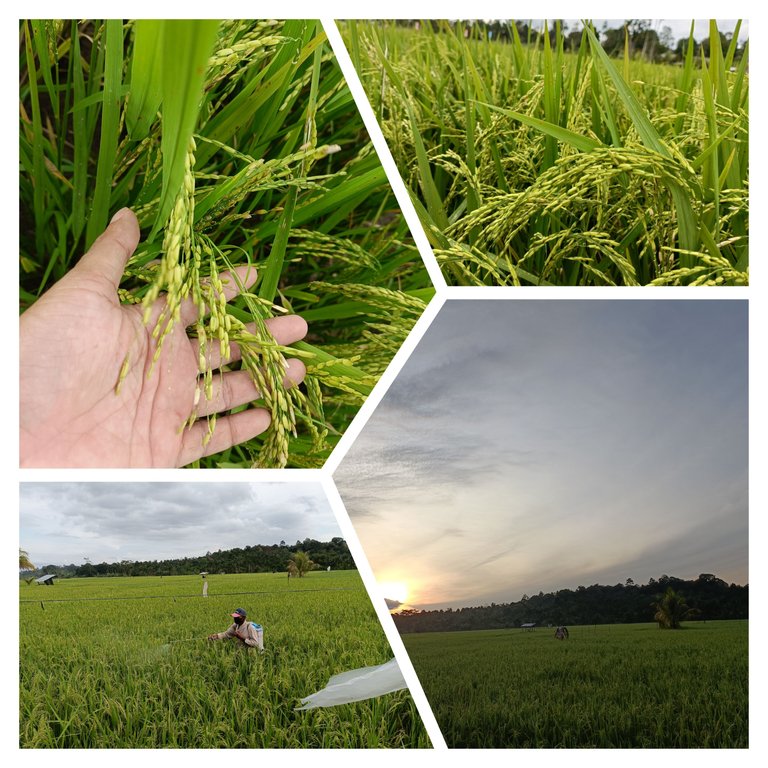 ---
Hello everyone, happy weekend... I hope you and your family are all always in good health and always in happiness...
this morning I saw around my house the weather was very cool and I also looked behind my house, where behind my house there were rice fields that would soon be harvested. The people were very enthusiastic this morning to come to their respective fields, because in the morning lots of sparrows that perch in the fields to eat rice seeds, as well as me participating in helping my parents to chase away some of the birds that come to my fields. With the cool morning feel and the very beautiful sun I photograph this natural beauty...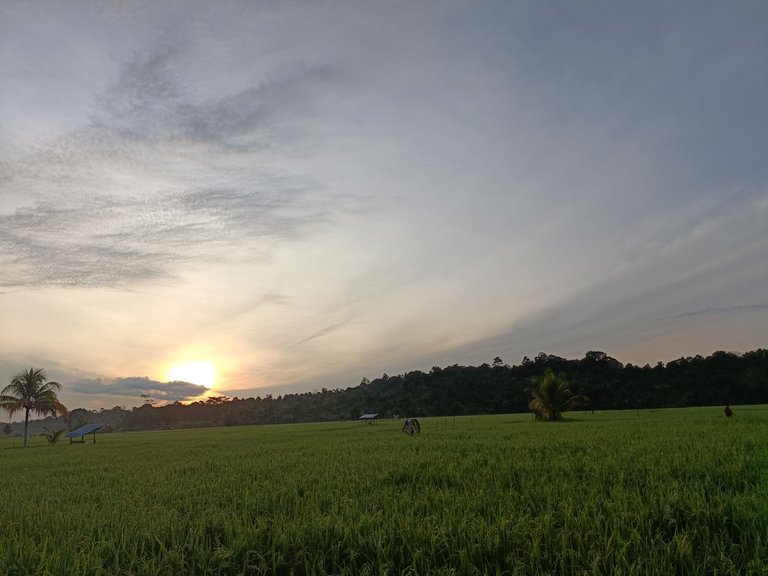 ---
The next few weeks the harvest season seems to be happening soon, this is a joy for the people in my village, Seeing green rice seeds and so many seeds, I hold these rice seeds with my hands this is a sign of affection and love from me for the rice that I planted a few months ago.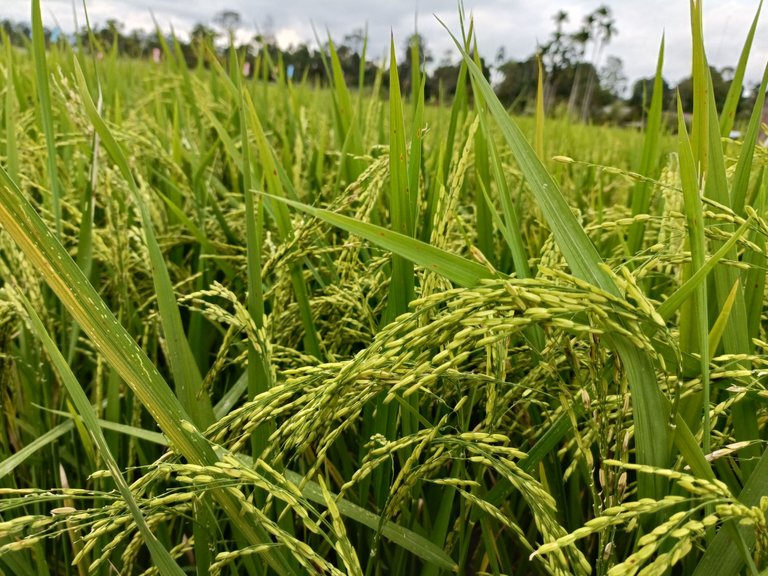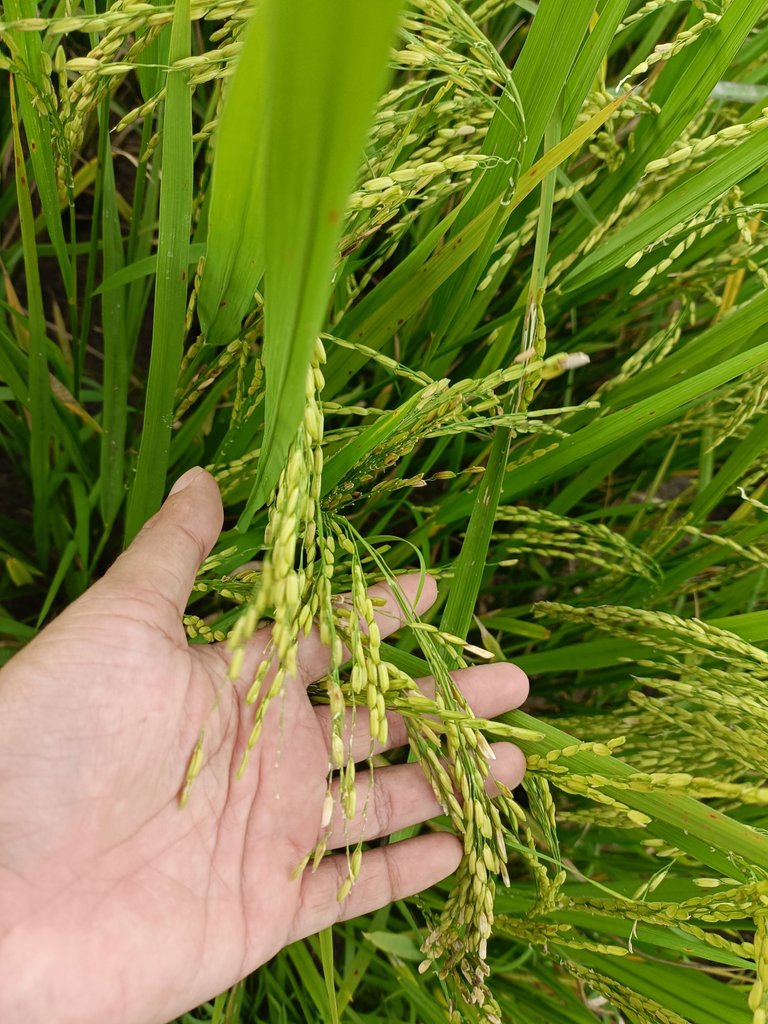 ---
The weather is getting hotter and some people are starting to return to their respective homes, before I go home I see in some rice seeds there are pests such as stink bugs perched on the rice seeds, I immediately take the initiative this afternoon to tell my uncle to spray poison to drive away the pests this.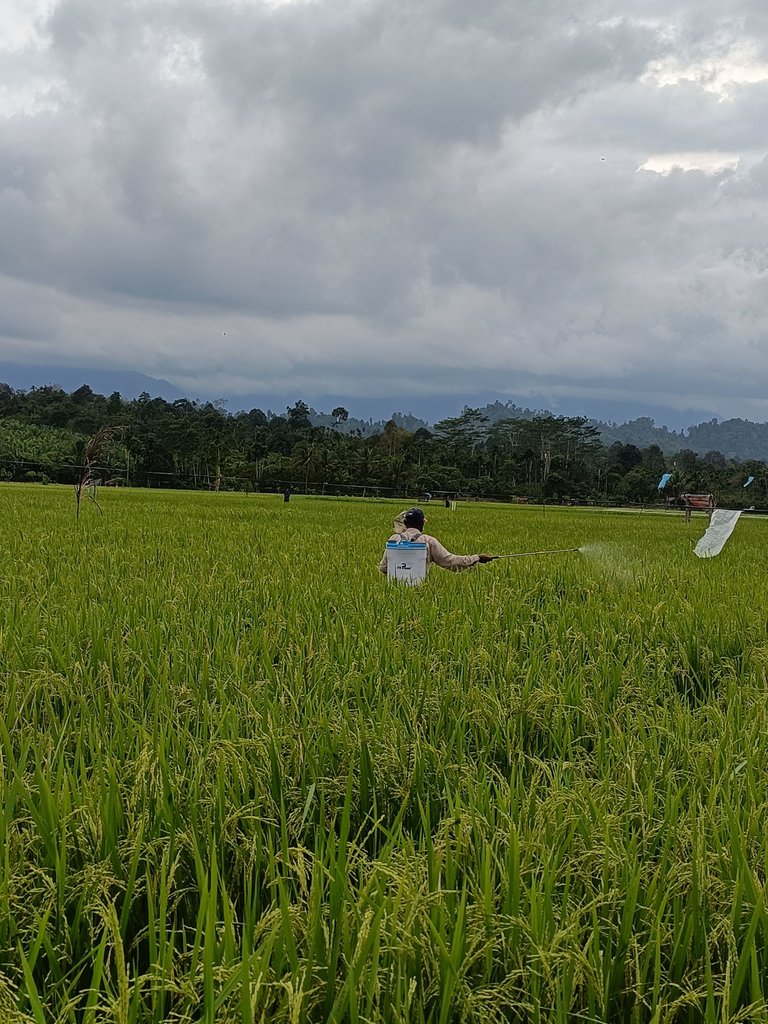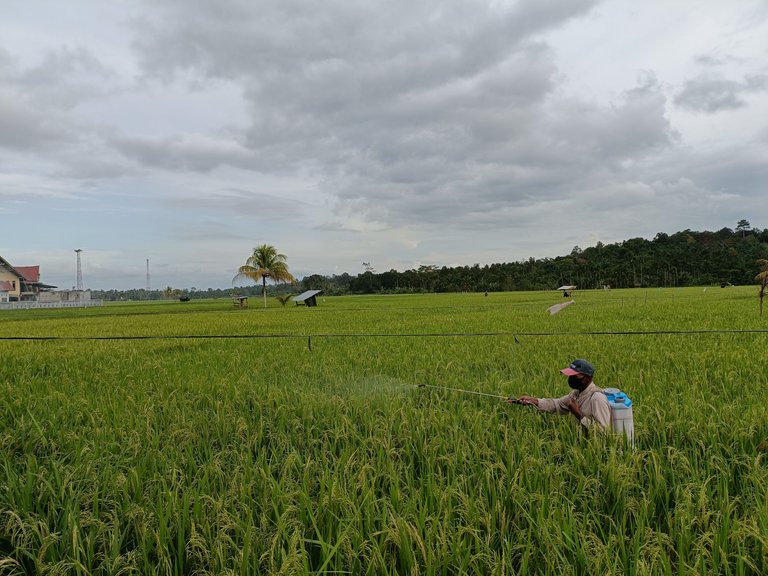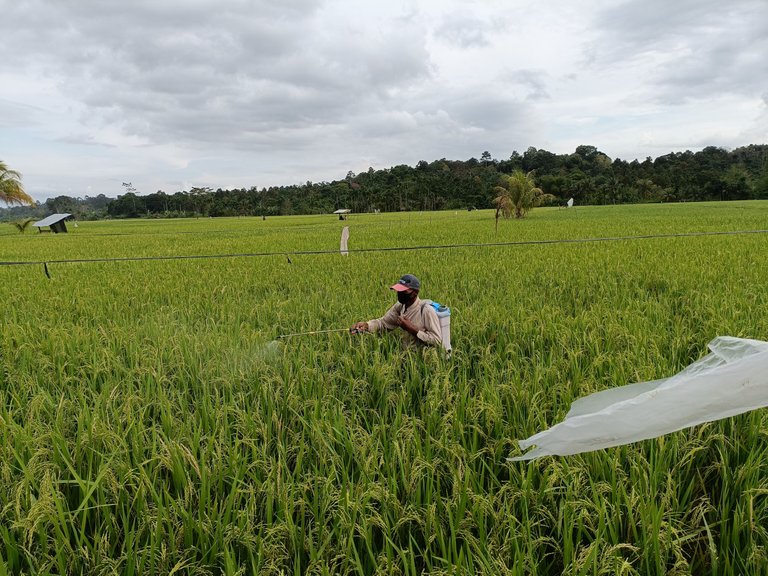 pest spraying was carried out by my uncle this afternoon, I hope my rice will experience an extraordinary increase in yield later, the results have been waiting, I have been waiting for almost four months and I always take care of my rice, because with the rice I have enough basic needs at home .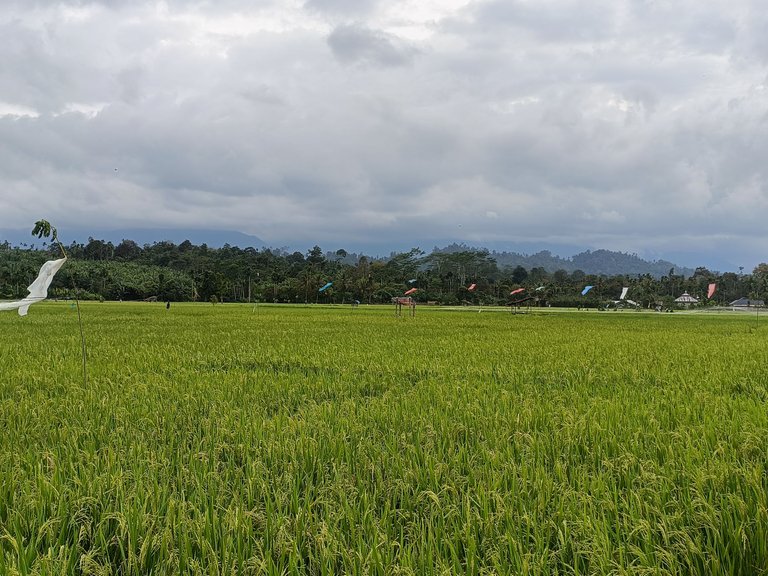 That's all for today's edition, my agricultural greetings to the amazing community at #Homesteading.
Best Regard
@macro1997