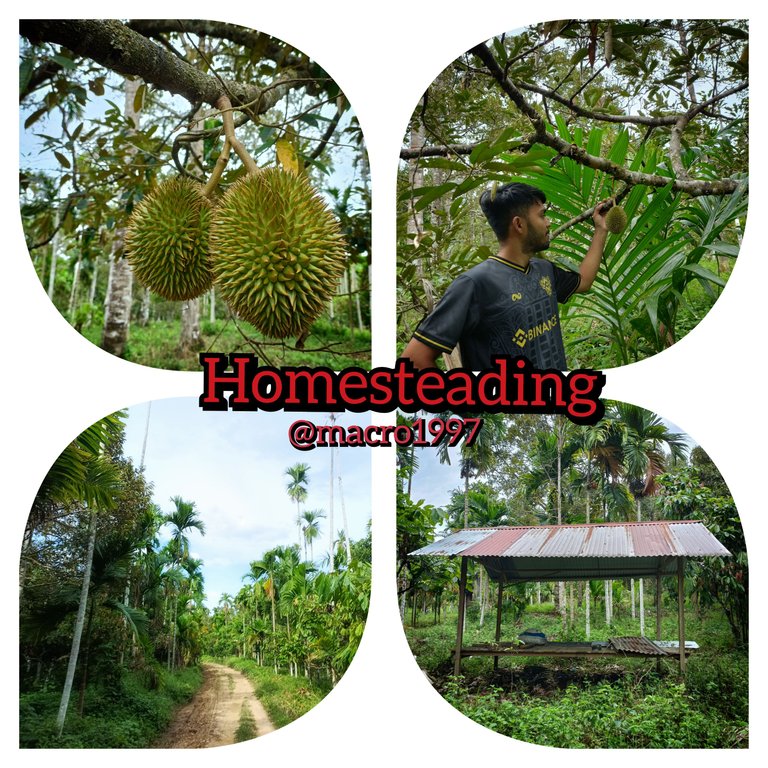 ---

Hello homesteading friends wherever you are right now, I'm very happy to be here and provide an interesting experience for all of you and can be of course useful, Greetings from me 🤠
---
On this day the weather was quite cool and a little overcast. I took the initiative with a friend to come to a durian garden which I had been away for almost two months because of my busy schedule. Visiting a durian garden was my wish in the past few weeks but only today I had the chance to come to the garden.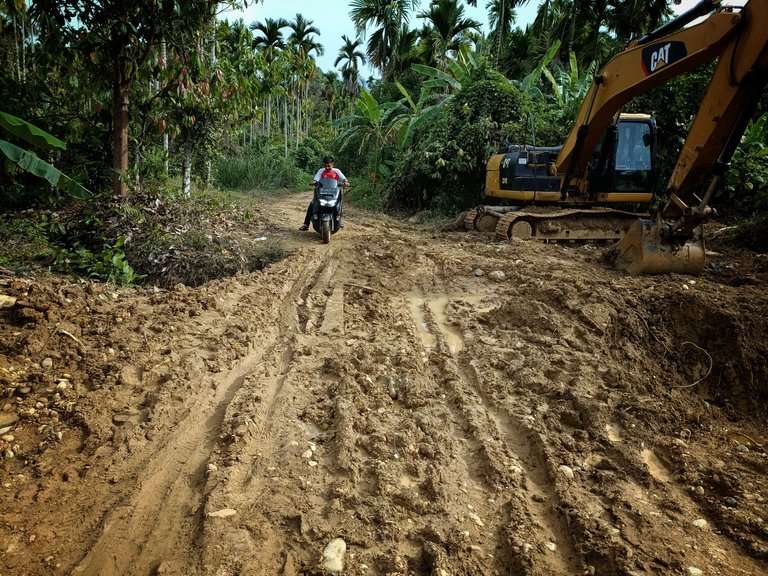 My journey from the house took about twenty minutes. The road to the garden was being repaired, there was heavy equipment repairing the access road to the community plantation.
---
When I arrived at the garden I saw several durian trees, some bearing fruit and some still flowering. The durians still looked small. I saw quite a lot of durians this year. Almost all of the durian trees bear fruit. This is a pretty good thing for the harvest in the next few months.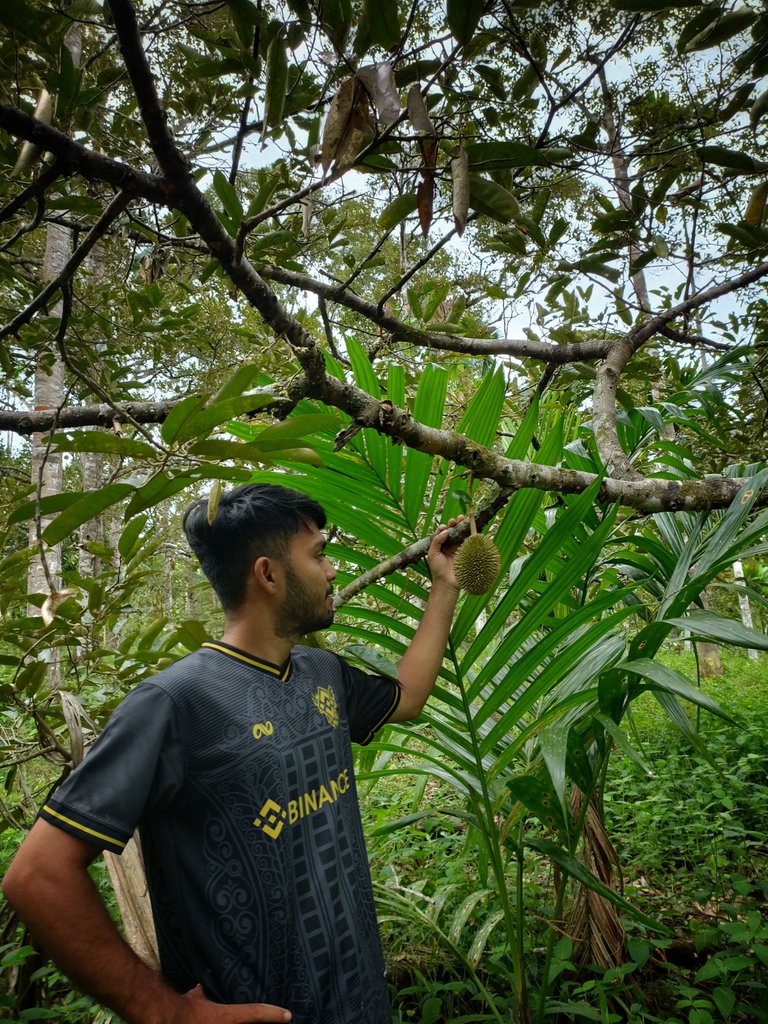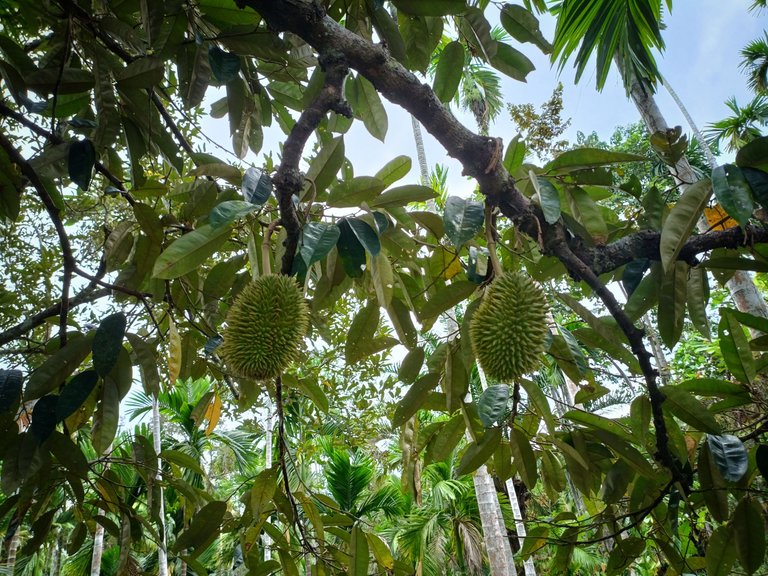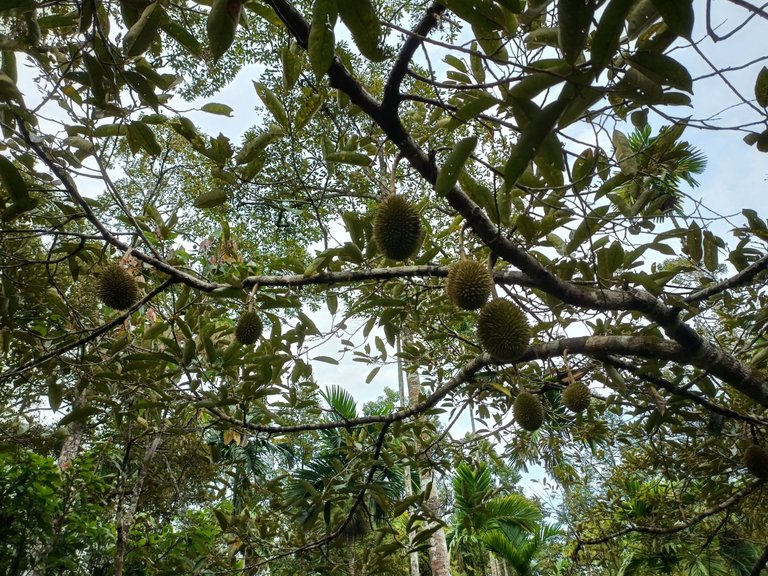 ---
After two months of not having my garden, I saw the grass grow so well under the durian tree, but right now I shouldn't clean the grass under the durian tree because it will hinder the fruiting period on the durian tree roots, that's what I know from my uncle .
Before the harvest time arrives in the next few days it seems like I have to make various preparations to be able to spend the night in the durian garden as I did last year when the durian harvest time arrived. Starting from preparing a simple place, namely a small house in the forest, the small house previously appeared it is no longer feasible for me to use because the wood is already brittle.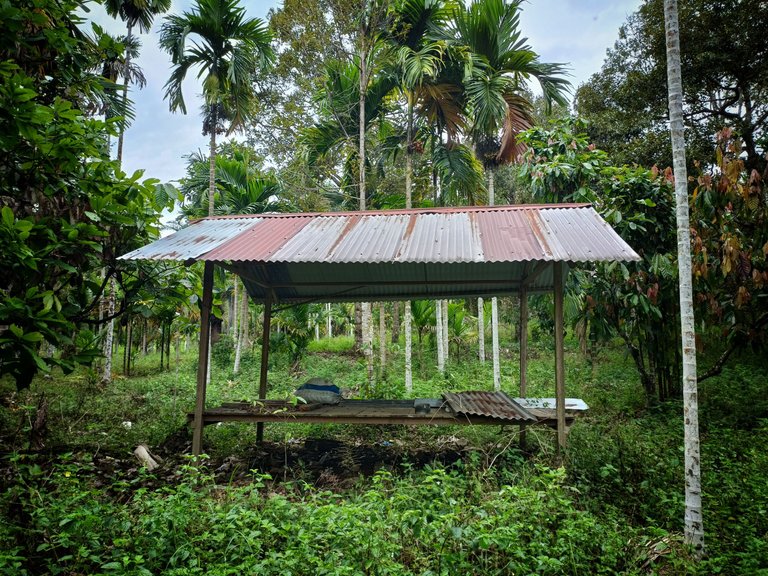 Wild grass also surrounds the simple house, I have to prepare as well as possible considering that the durian will be harvested soon, I can see from the durian fruit that some have grown and some are still small, my estimate is that the harvest will occur in the next two months. durian will be happiness for me and sufficient for my family's economy at home.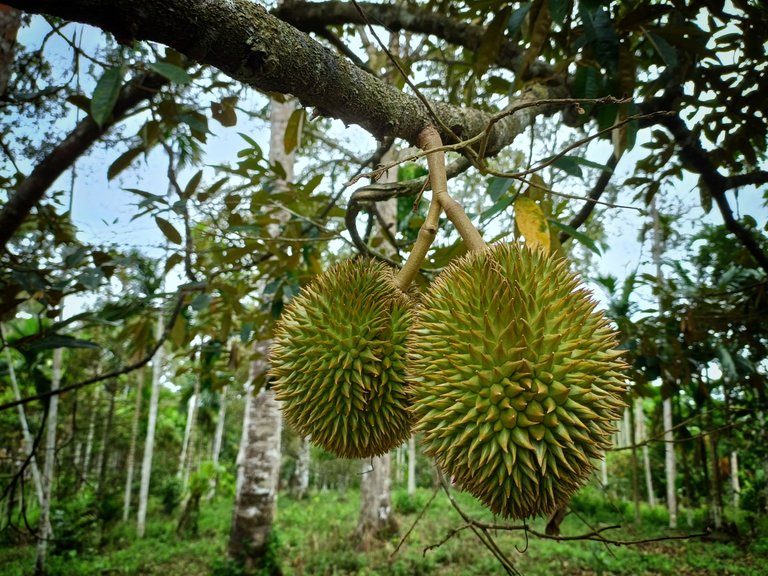 ---

Best Regard
| Camera | Reno6 5G + Macro Lens |
| --- | --- |
| Category | Homesteading |
| Type | Android |
| Editing | Snapseed + Lightroom |
| Photography | @macro1997 |