Hi all my friends How are hive friends?It's easy to stay healthy,
In my post, maybe this time I will show something a little different from the previous one,On this very special occasion I will present my mother's small garden,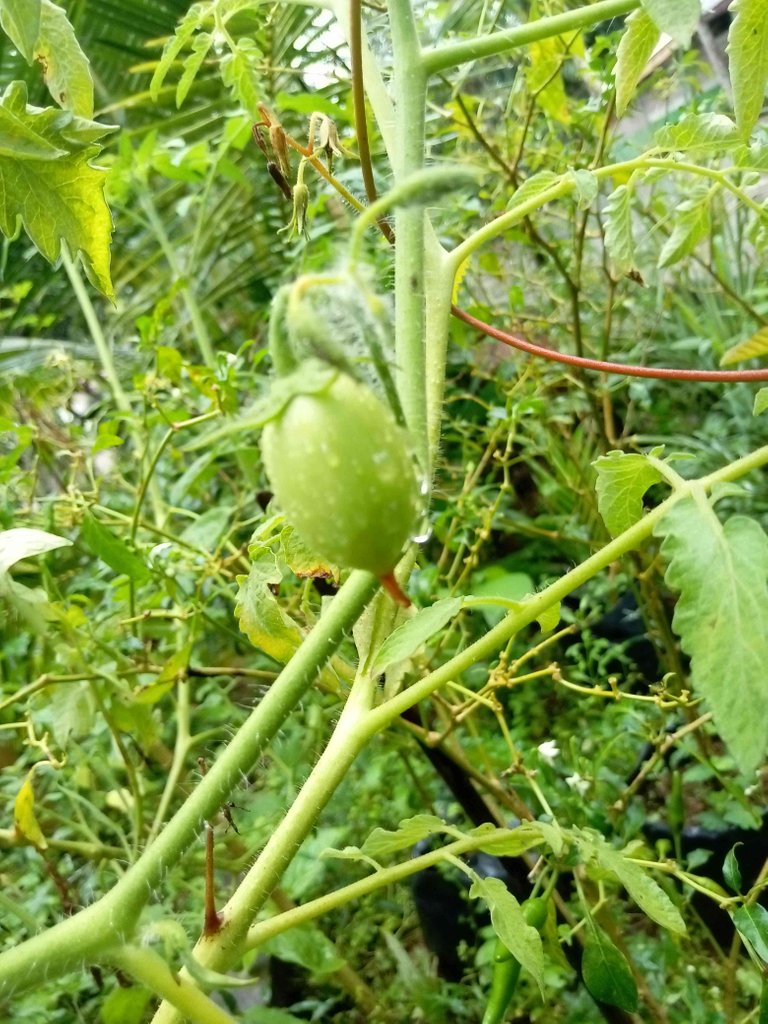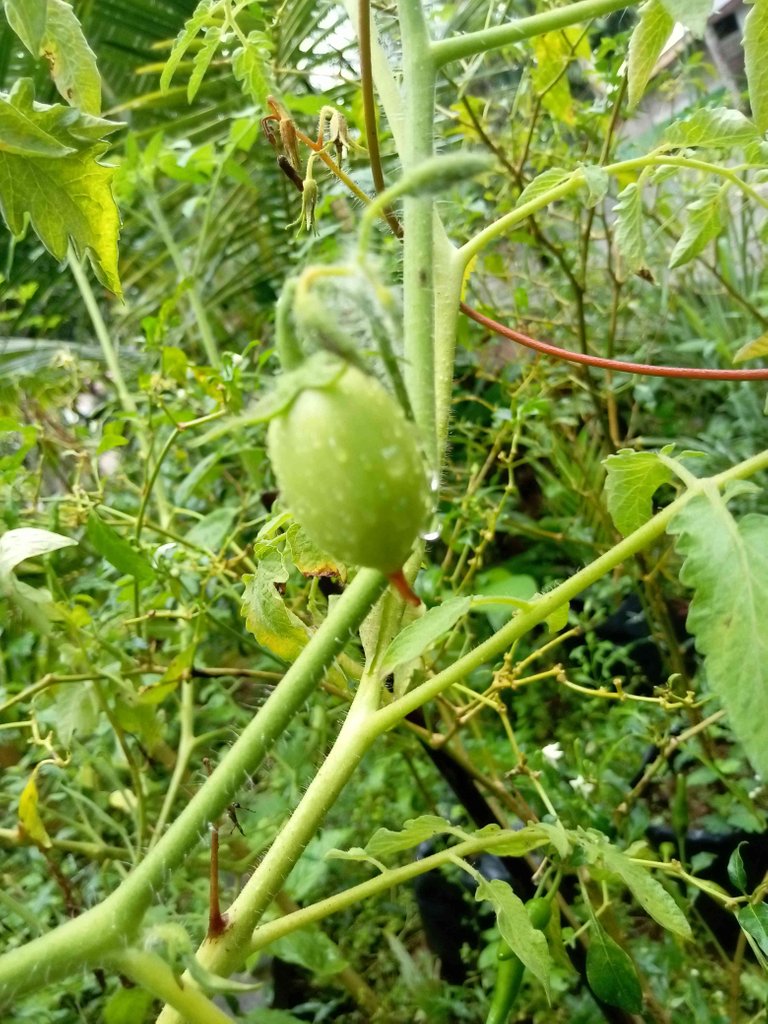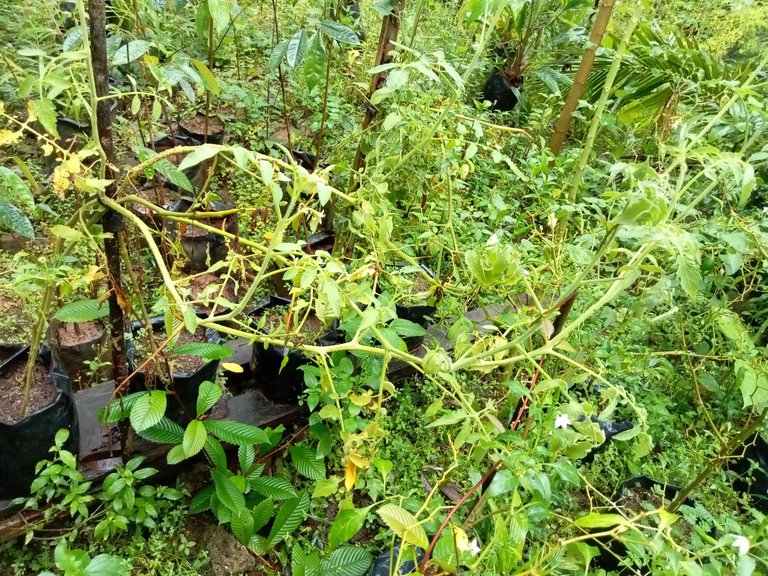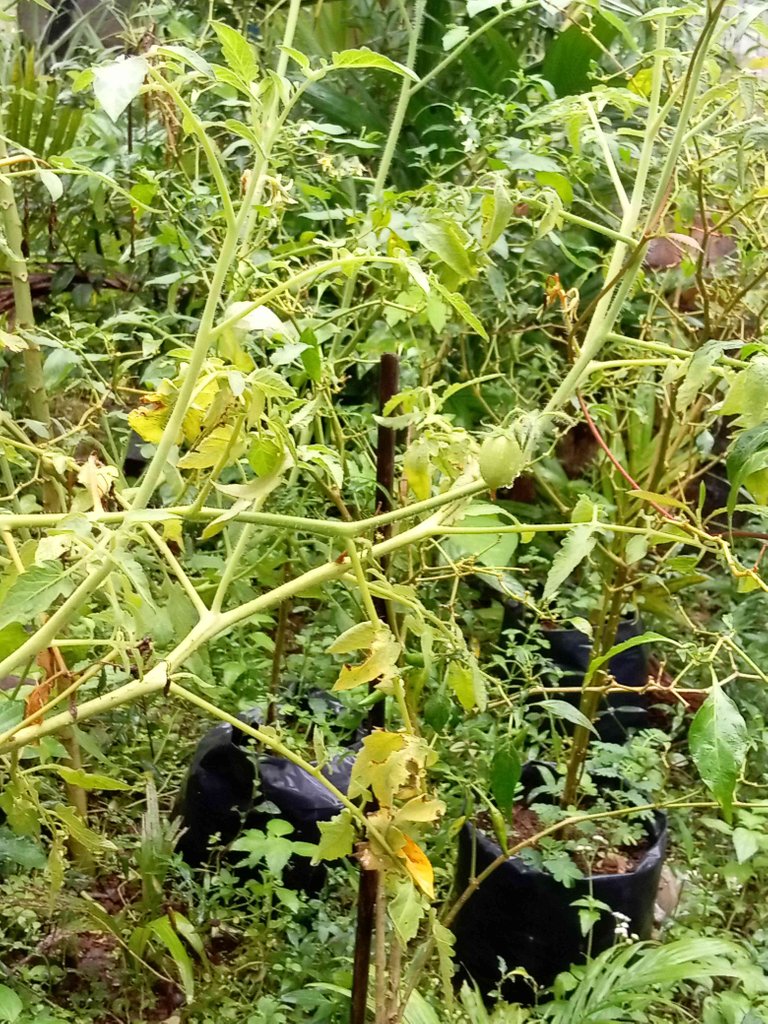 Like I said it's a little garden,The first is tomatoes, my mother planted these tomatoes Everyone understands that tomatoes are a daily necessity for cooking, with tomatoes every dish will taste complete and tastier, especially when making chili lado, of course there must be tomatoes My mother really likes the chili sauce,
Considering that the price of tomatoes on the market is a little expensive, my mother took the initiative to plant them, so that household costs are more economical, especially in this day and age, basic necessities are a little expensive.So there's nothing wrong if he helps the family's living expenses in this way,
thank you mother
It's been a lot of help in the family, what's in you really can't be reciprocated,
I'm so confiding, hehe, sorry, my friend, I'm just getting carried away,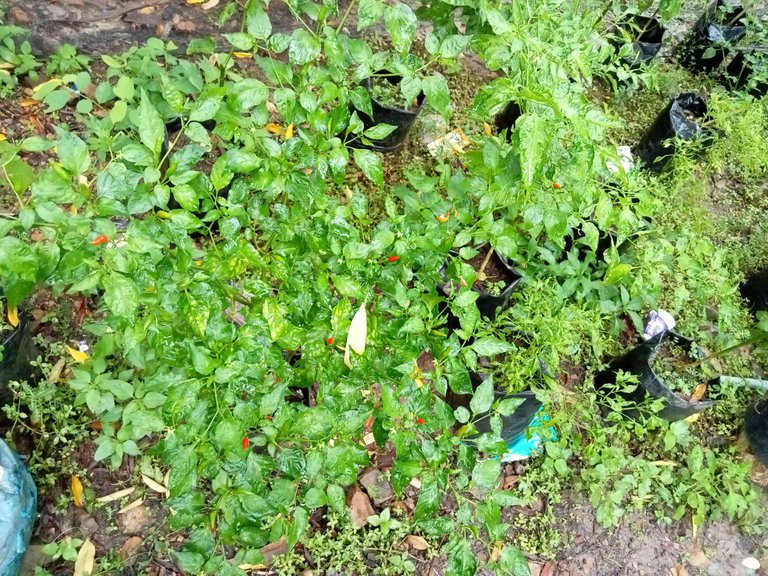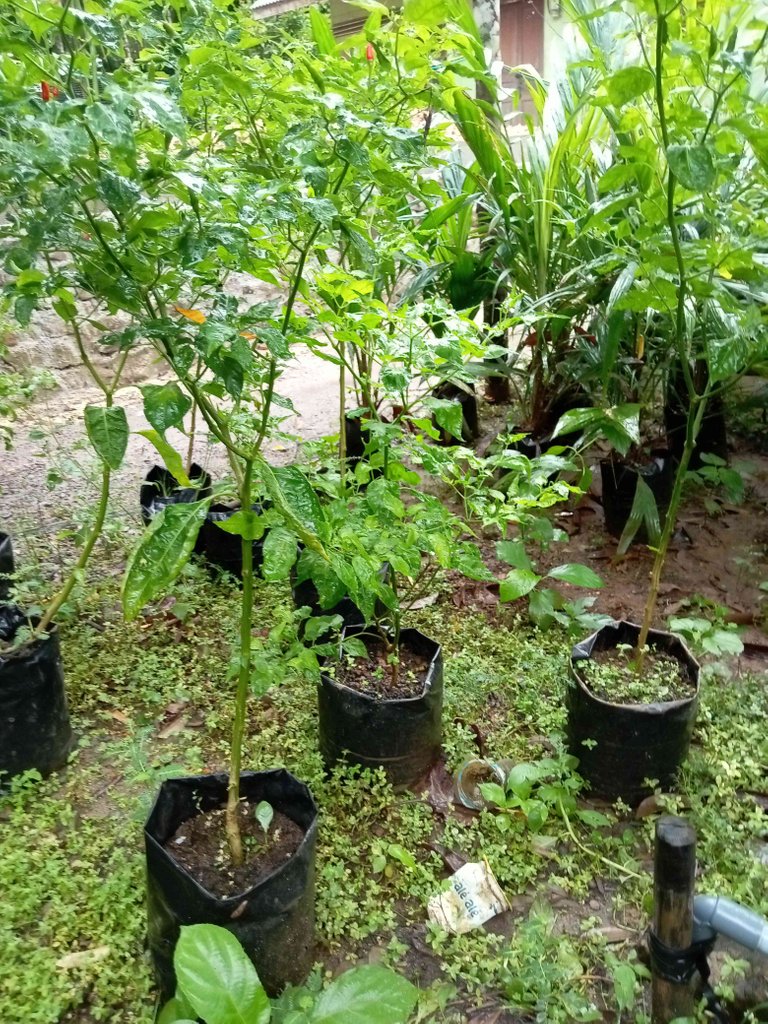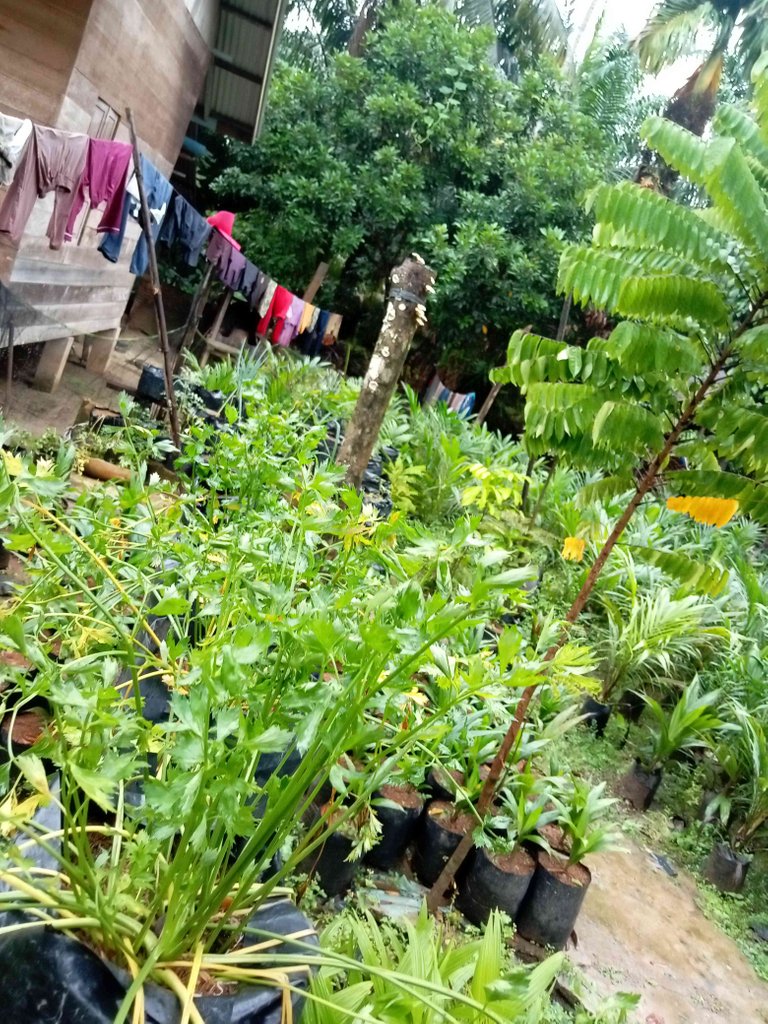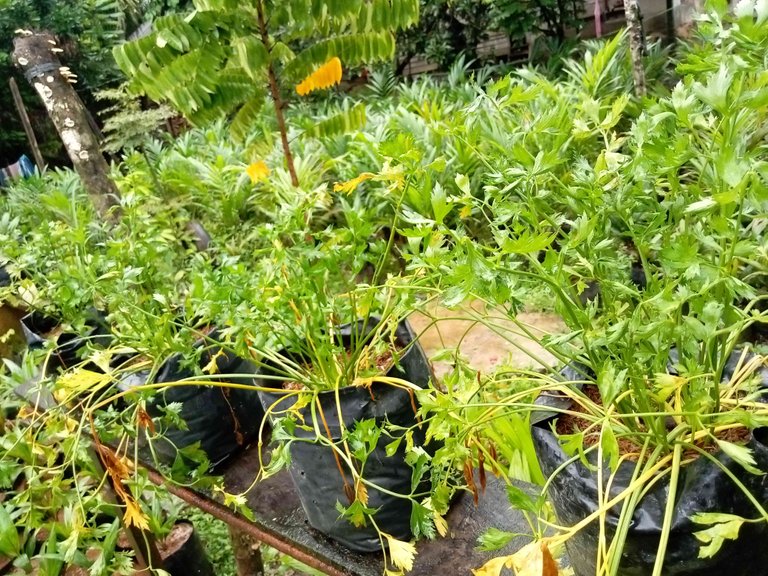 besides tomatoes, my mother also has chilies, chilies are also included in the category of basic necessities, friends, without chili, the food will taste bland, friends, you know that, for spiciness, I like it, I really like it spicy dishes, what more if my mother cooks noodles, or makes dishes And eggplant, do friends also like it?
Look friends, there are two pictures, namely chili and celery, I don't really know about celery, what I understand is only a complement to noodle dishes,About that mothers understand more about this,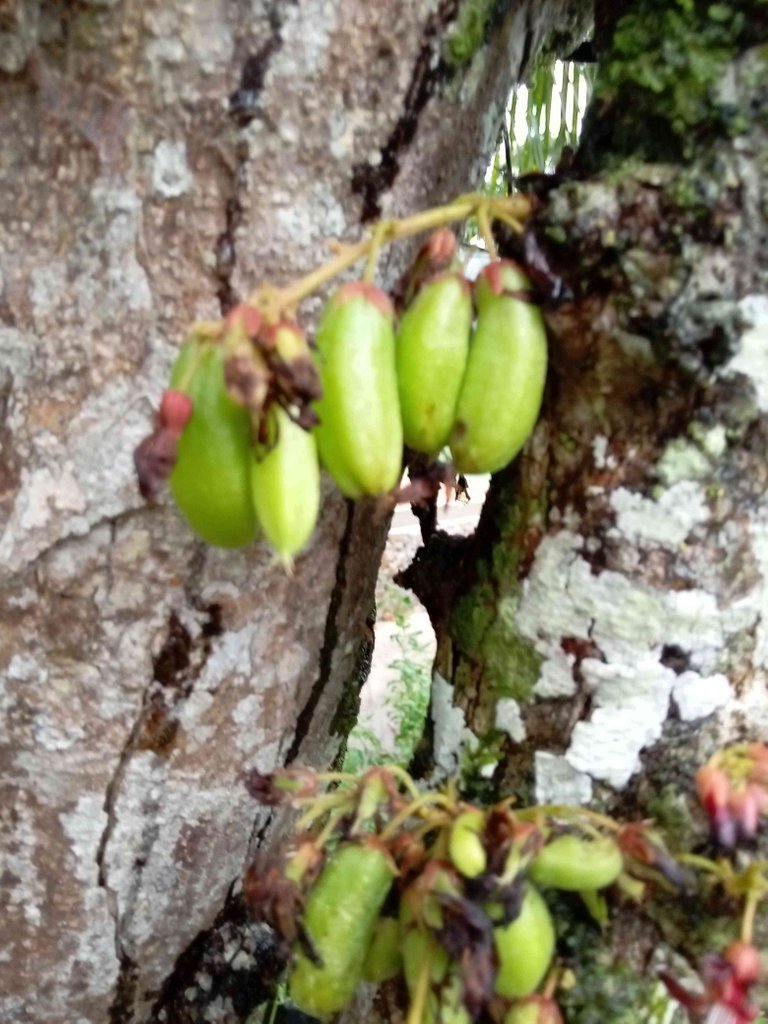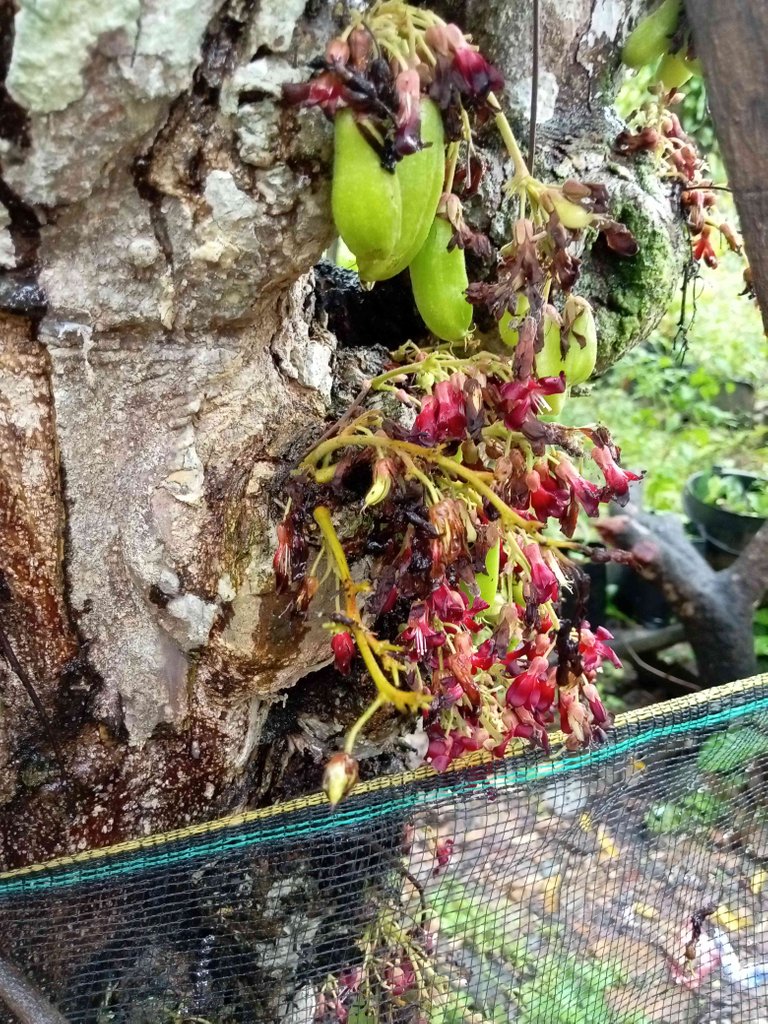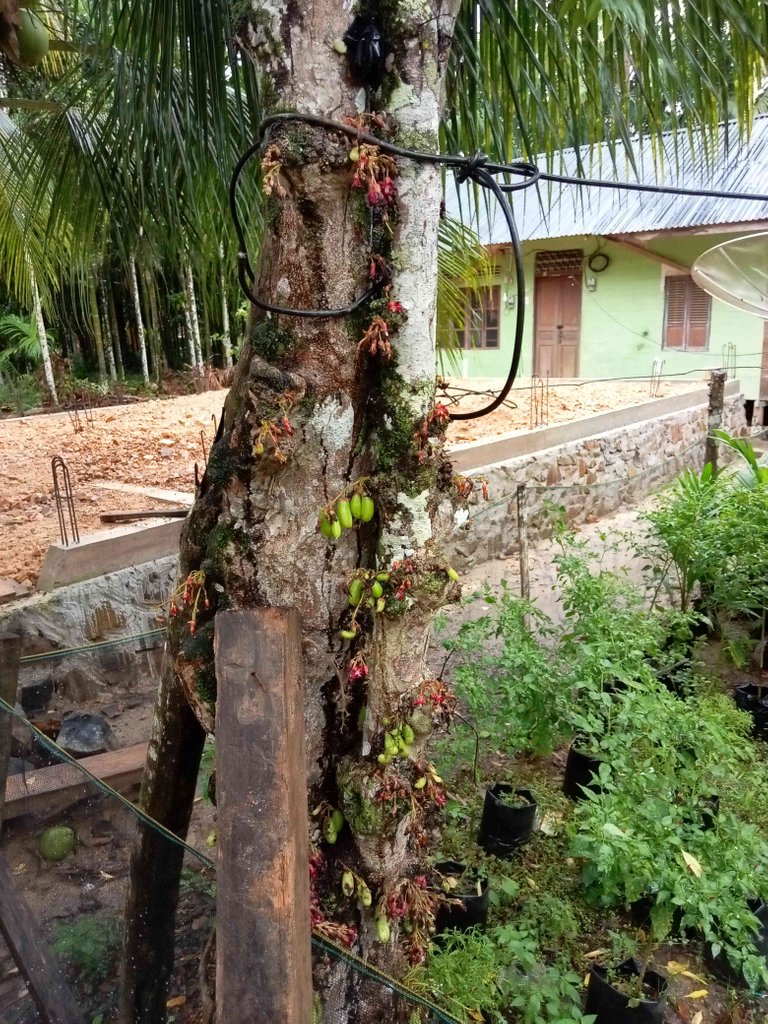 This is also no less important, this is starfruit, this starfruit is often used for cooking fish, but not all dishes use starfruit, only certain dishes, if I see my mother use starfruit If cooking spicy and sour dishes,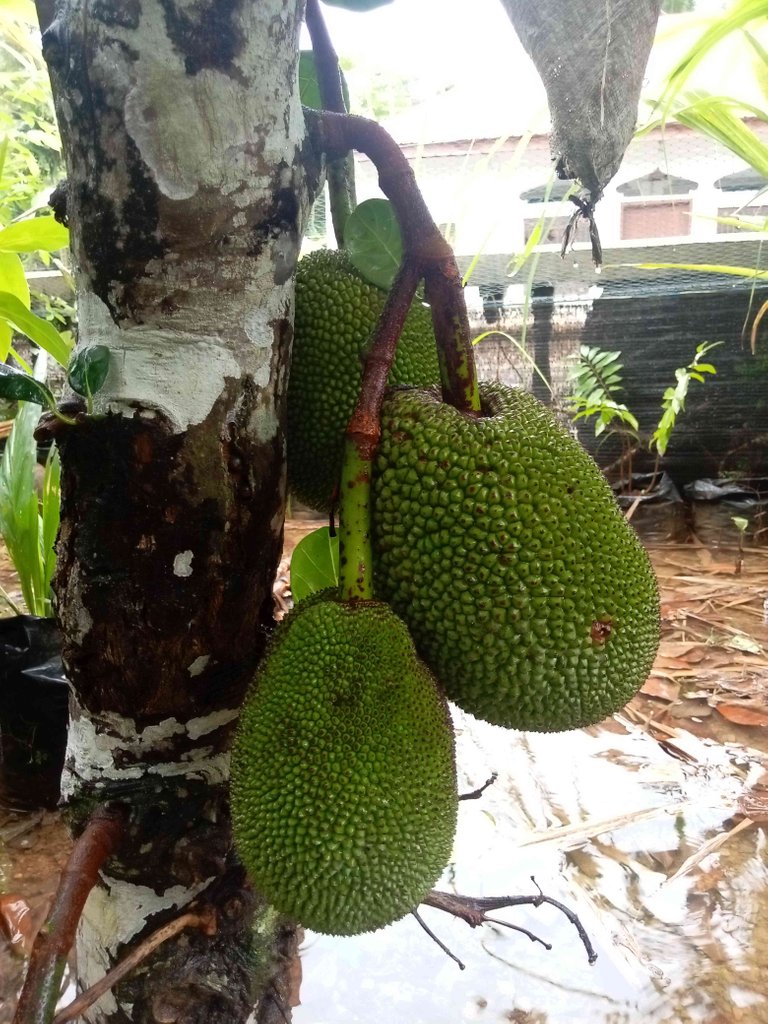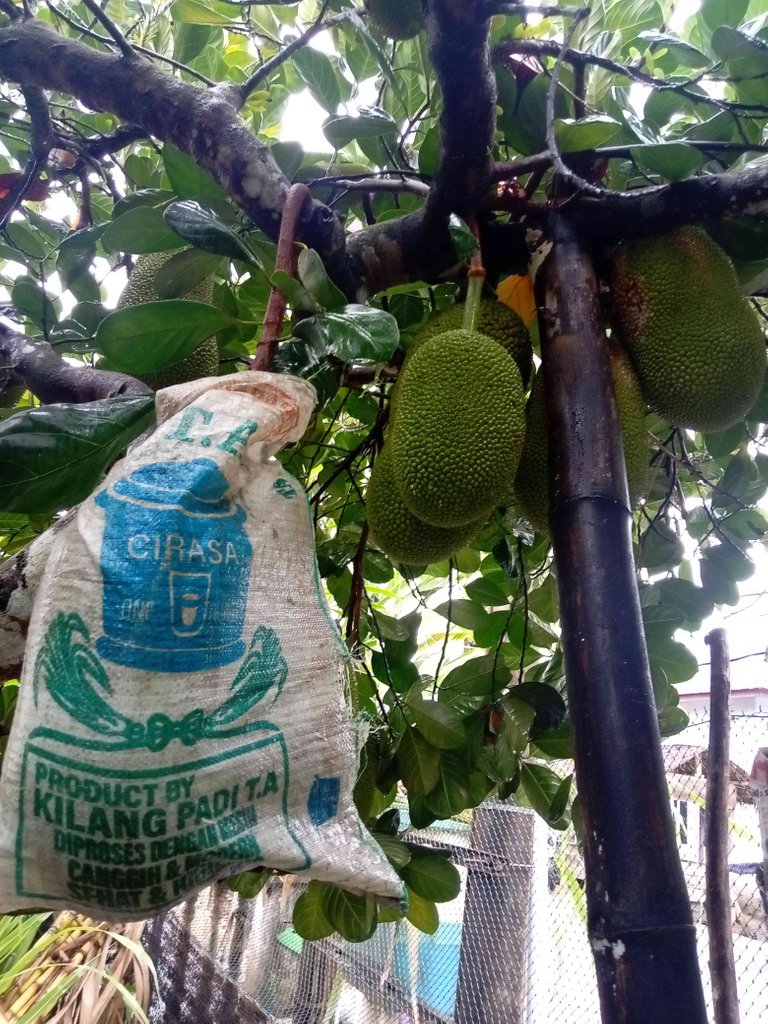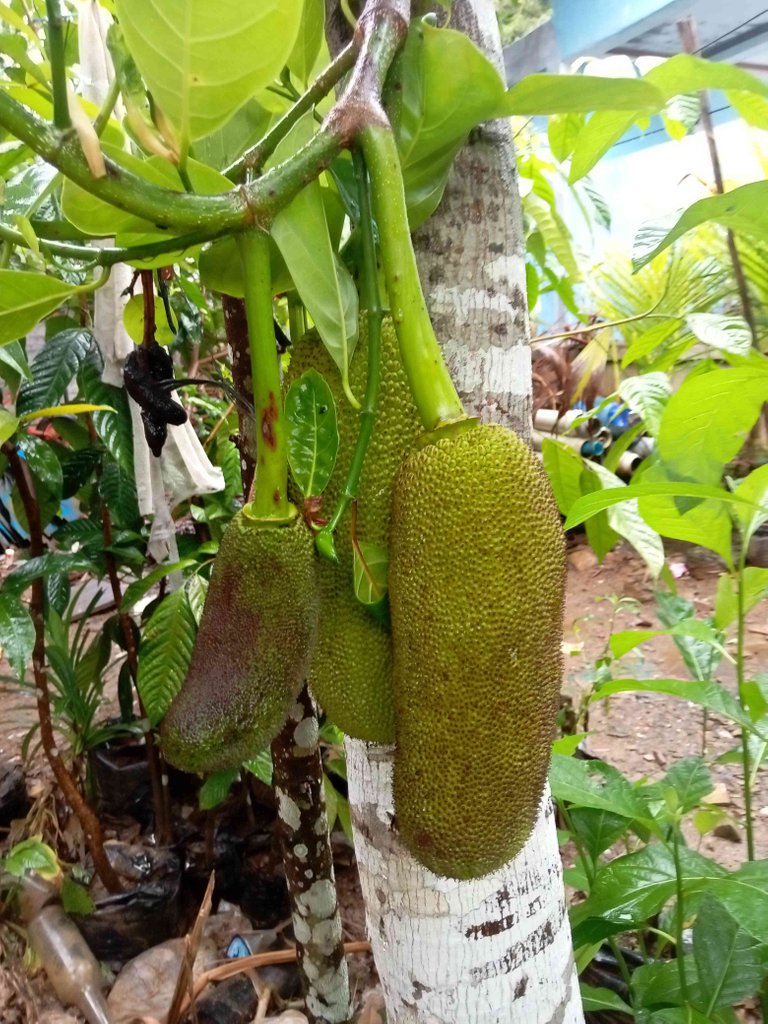 Maybe friends also know that jackfruit, this jackfruit is all delicious Lo friends, you can also cook it white, in coconut milk it's also good, you can also stir-fry it, if it's typical for the region, usually in my place, this jackfruit is mixed With meat, beef can, goat can, beef can,Isn't it unique friends..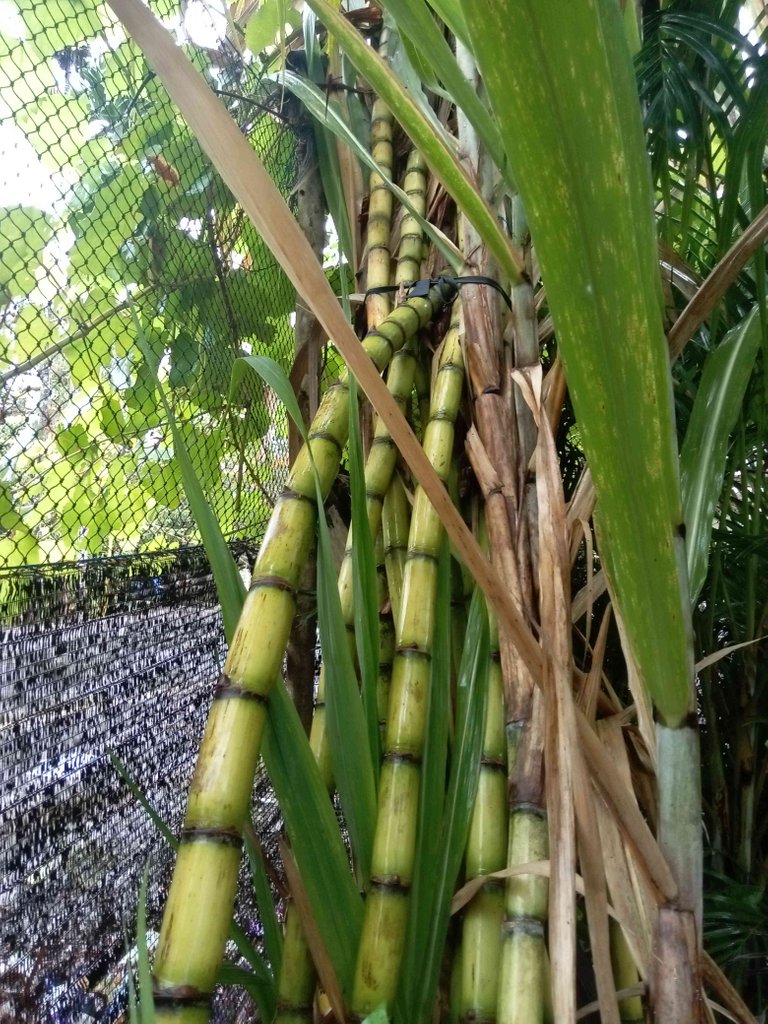 This sugarcane is very sweet friends, my mother often makes drinks from sugar cane, sometimes when my mother comes home from the fields,My mother makes sugarcane drink, sometimes my mother peels and eats it right away, maybe she's tired, right?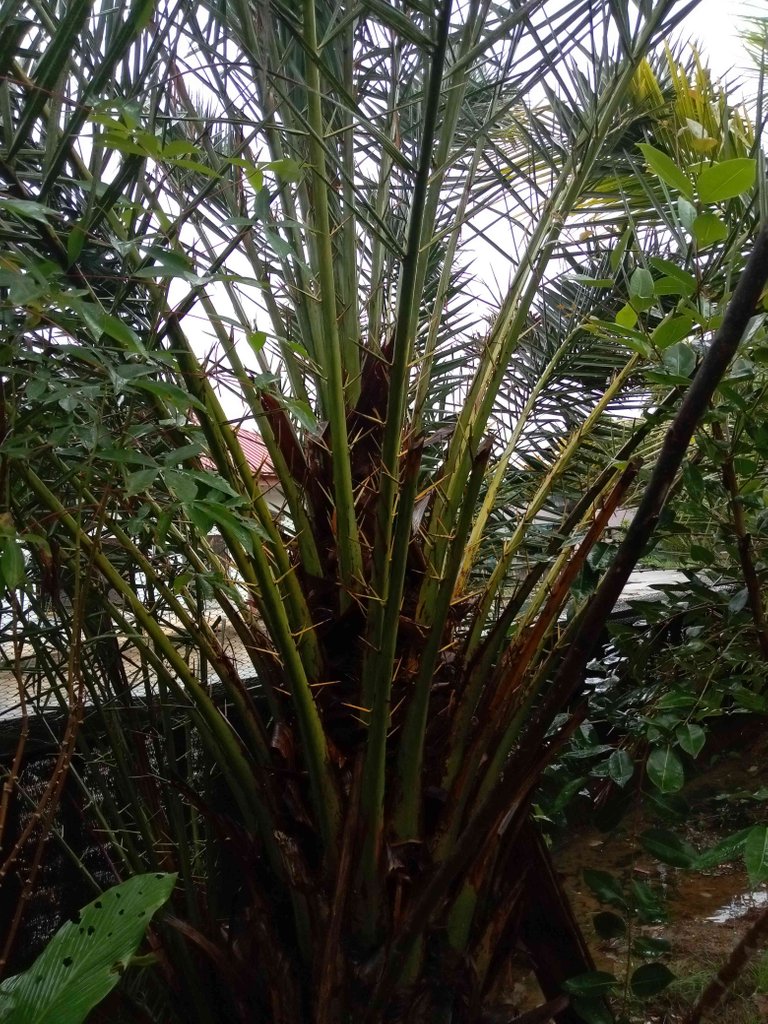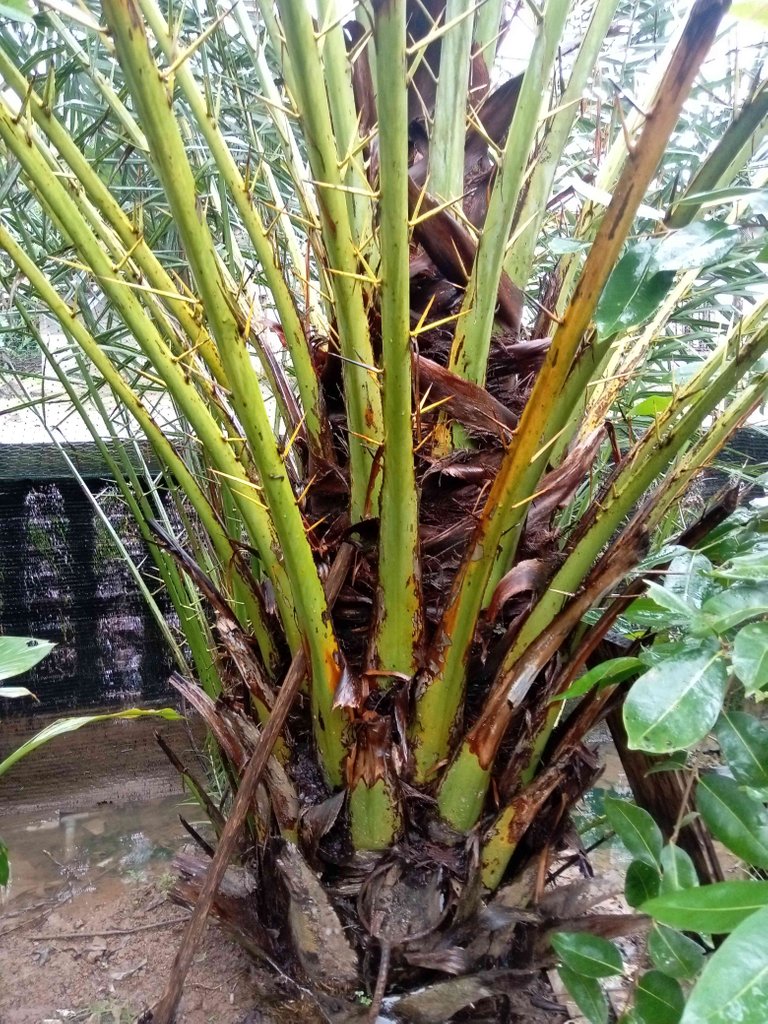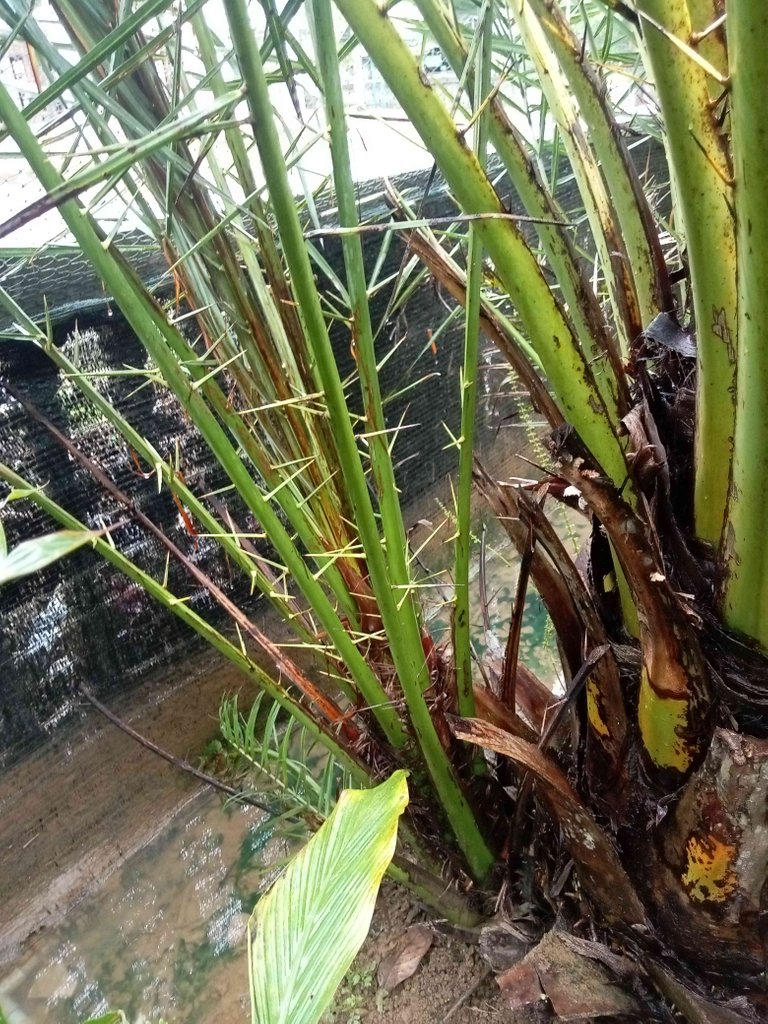 To close the post, I'm showing this one, this is a date palm, so a few years ago, my mother planted date seeds, and they grew well,Look at this date palm is so big, and has grown another bud I don't know if this date palm will bear fruit or not, I will try to find a way for this date to bear fruit,If it's fruitful, you can make palm juice, hehehe...
So dream of me,
Maybe on this occasion just this from me,I will try to present something good and useful on another occasion,Thank you very much all friends,
My warm regards @aroelarnal