---
The AC desperately needed a deep bathe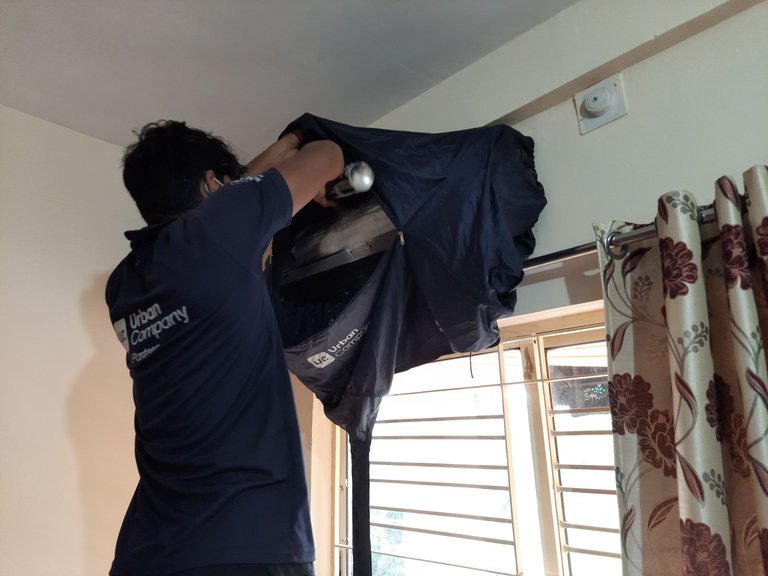 Air conditioners are now an essential part of life, isn't it ? At least it is for us, who can resist not fitting one, when the temperature consistently remains above 40°C and sometimes shoots near 47°C. However, one important aspect of running it in optimum performance is to get it deep cleaned in a regular interval, at least twice in a year. This deep cleansing using foam jet technology has been a recent trend since last two years, about which many people still do not know. Even I did not know last year. I have one regular technician who was taking care of them since last decade. He used to clean the inner blower manual way, after dismantling all the structure and taking it to a service place to use their high speed water sprayer . But after seeing this popular way, I decided to go for it today and booked a service at Urban Company.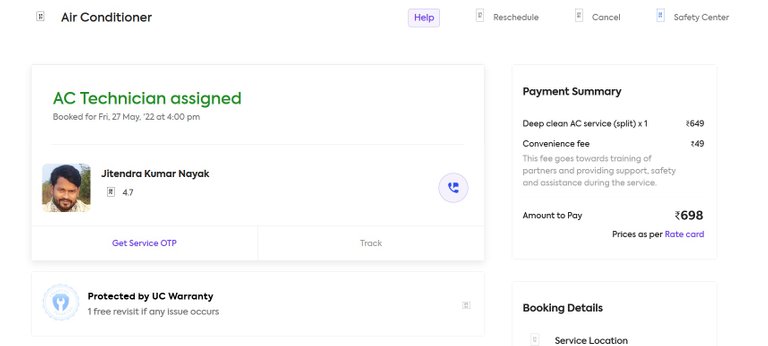 They charge a bit more than what other technicians charge, but then I wanted to go with an expert hand. Because, my regular technician did this to my old AC few days back, after borrowing these tools from someone else, and I felt, he lacked expertise, as he was doing it first time. However, I felt the difference in cooling after the cleanup - so this time I wanted to go ahead with an expert hand.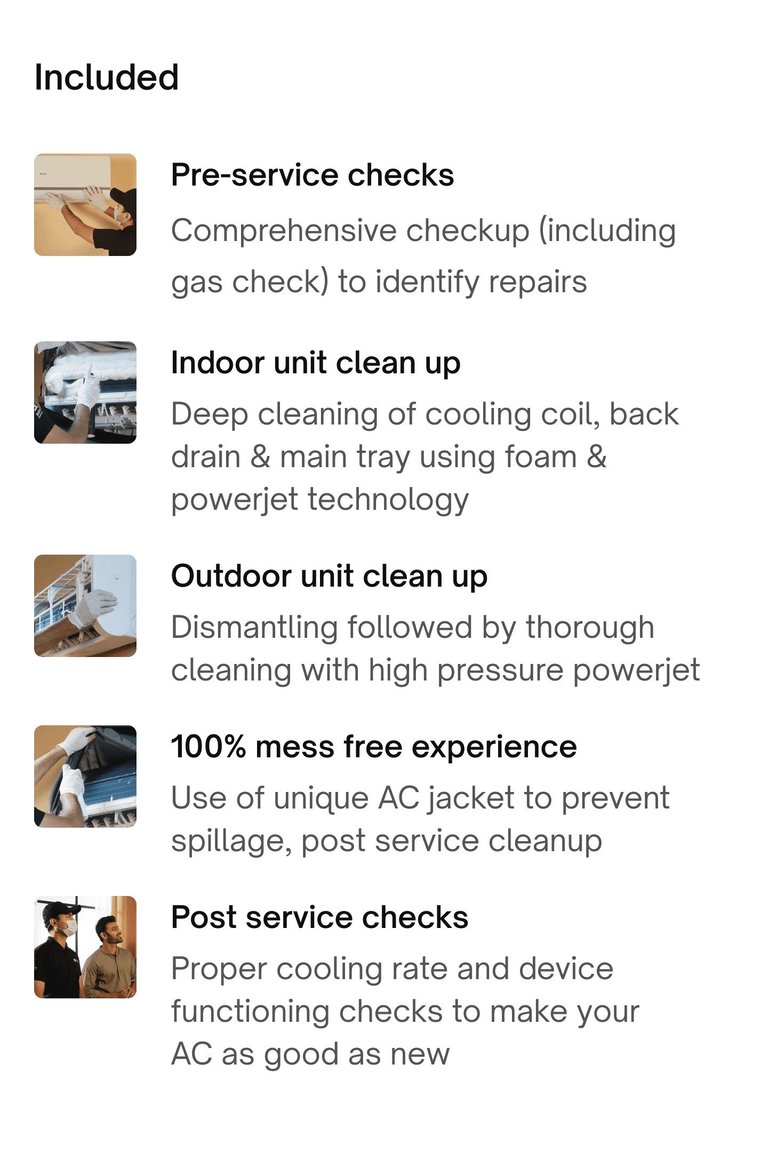 Above are the list of things that is covered in the service. The technician did come in time and after spraying the cleaning foam on the front grill, cleaned the outside fittings. He did not check the gas though for me, because this is a brand new AC bought just last year, so the possibility of gas leakage is minimum.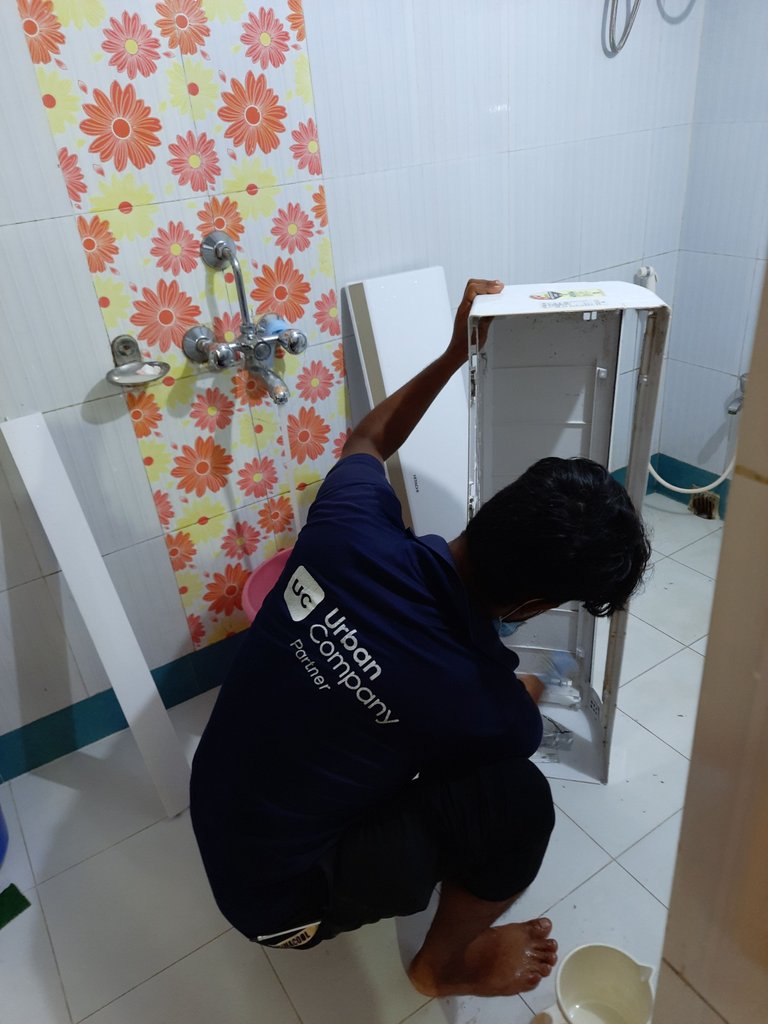 Then he cleaned the indoor as well as the outdoor unit with the jet spray, as you can see the video. After the jet spray, he manually cleared the drainage, and it seemed he even shared the video with their team for review. Looks like they do have a protocol on the procedures to be followed.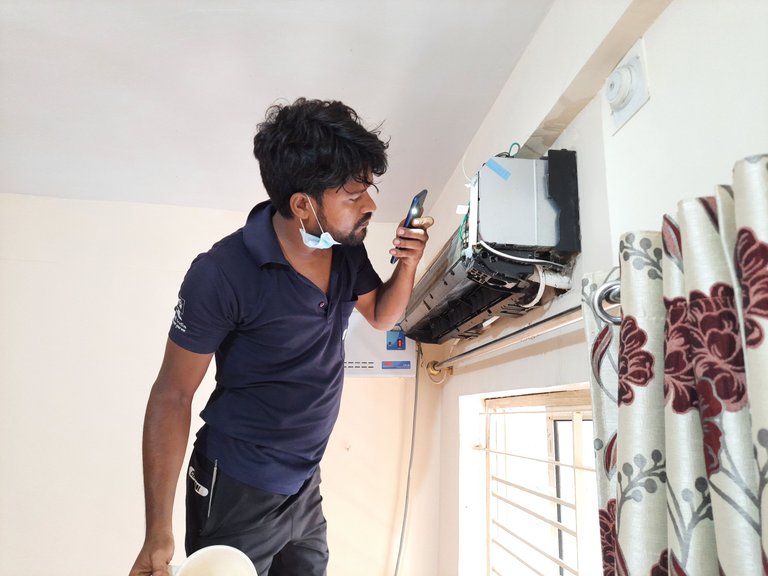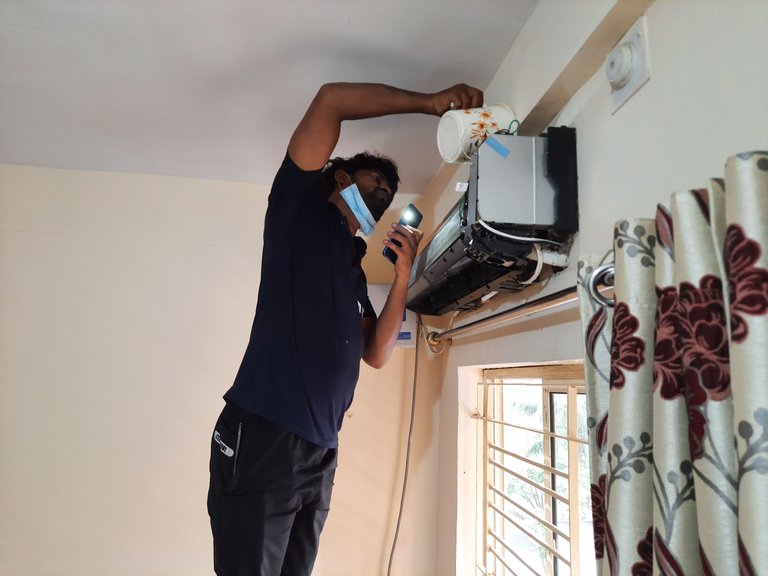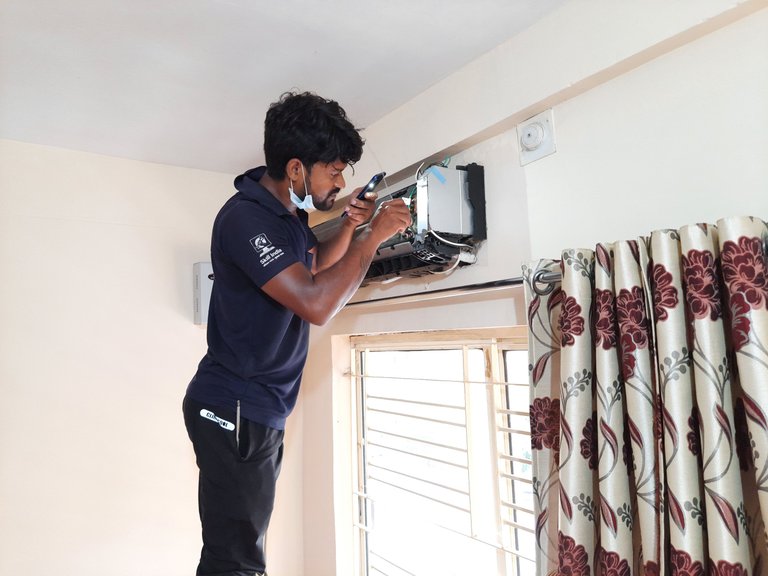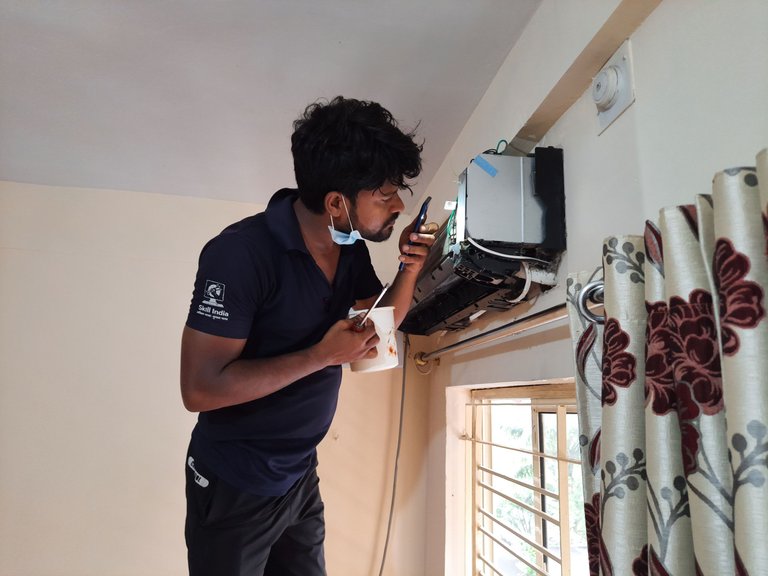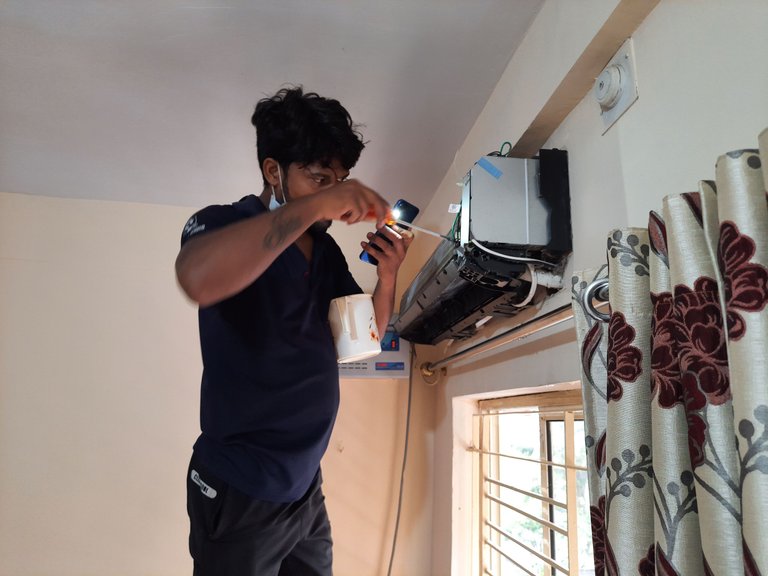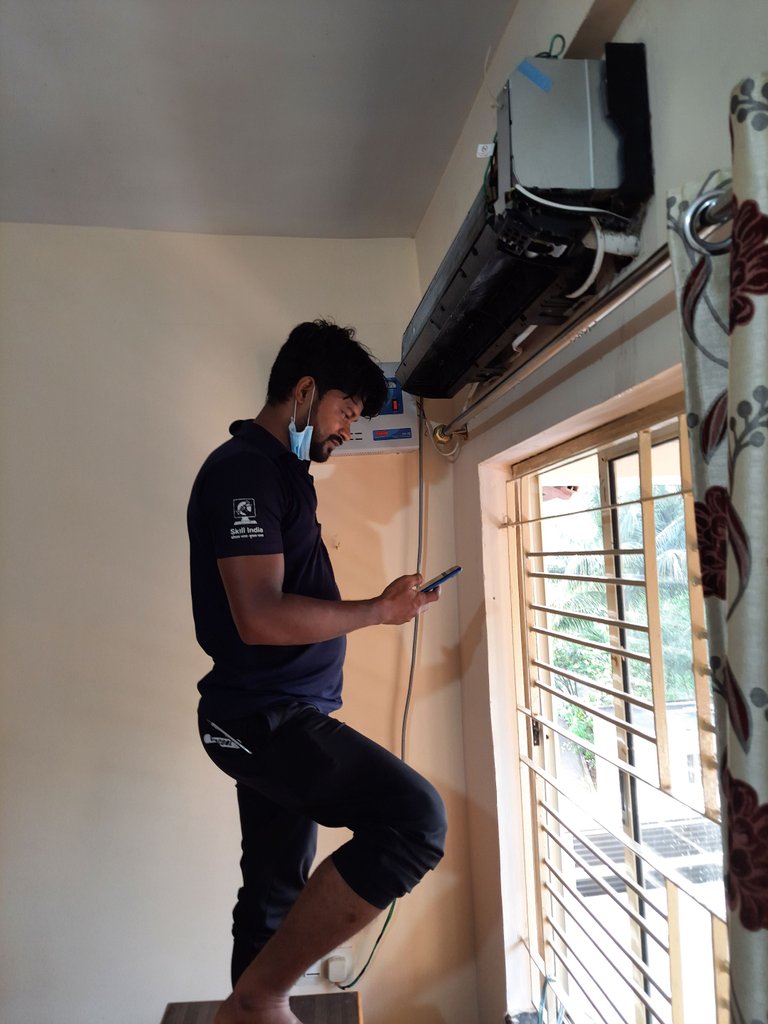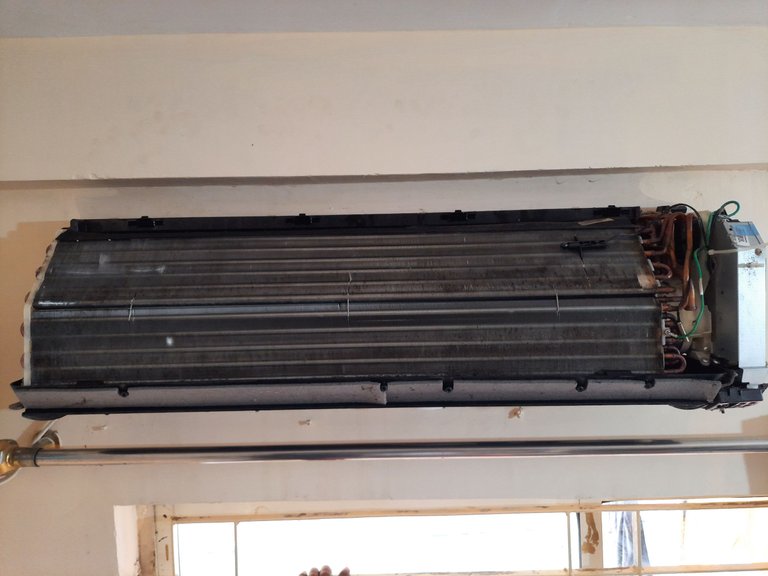 And you can see how this looks like after the service - free from all dirts. This front grill gets jammed after some time, and all we had been doing is to clean the filters. But then it was not helping at all, and the AC was running for long hours, without getting the desired result, pinching my pocket. After the service we can feel the difference - its like brand new, chilling the room in just 10-15 minutes.
The good thing about the service from Urban Company is that, they have free one month warranty for a revisit, should you need them. And if that was not enough, then it covers also any damage done during service delivery up to 10000/- ₹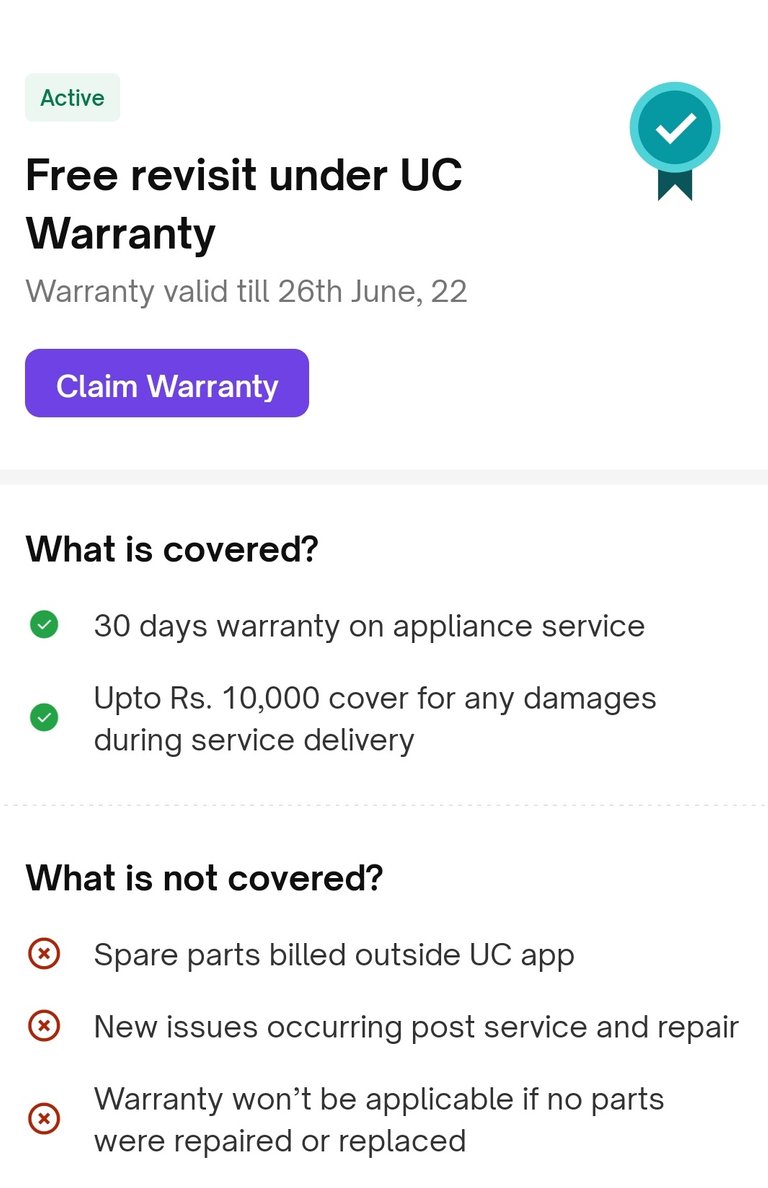 I am not sure, how much effective this would be but I would wish, I will not need it. And they do have a Lite service which costs a little lesser at around 500₹, the only difference is that it does not use the cleaning foam.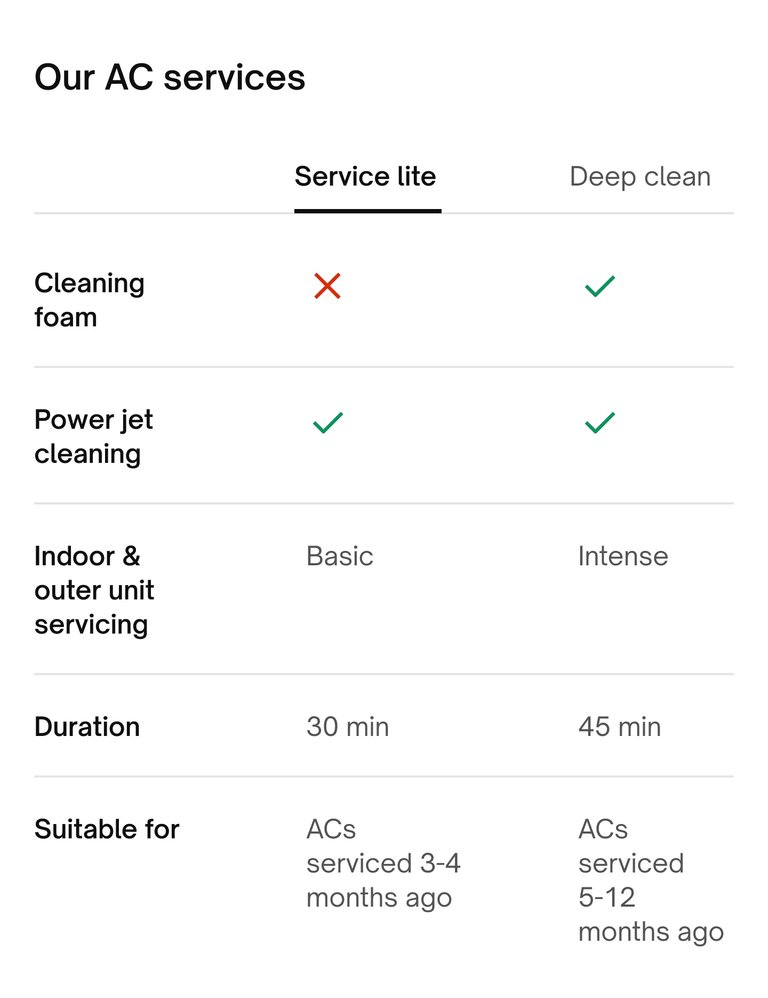 I am planning to get it done after 4 months, one deep clean and one lite clean in a year is enough to save a lot on electricity bills in next four months and then keep it ready for next year. If you have not used these service using foam jet technology, I would recommend you try once.
This post will be part of my review of the service from Urban Company - Hopefully, they will encourage their users to post reviews like this.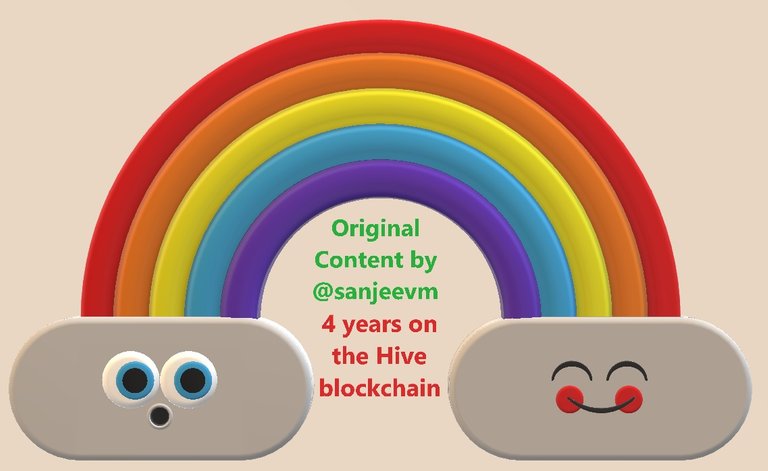 copyrights @sanjeevm - content created uniquely with passion for #HIVE platform — NOT posted anywhere else! #HIVE is my only social diary - my blog is my life.
---
▶️ 3Speak