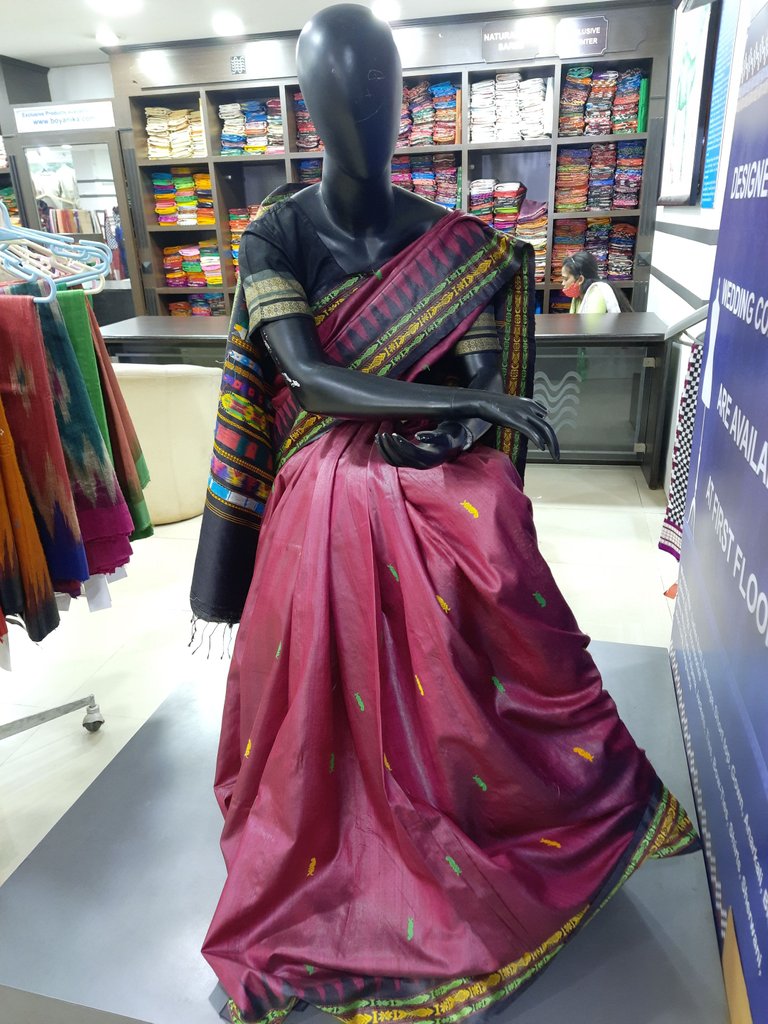 Saree has been an essential part of our culture and there are plenty of varieties sold in market. However, there are certain outlets that have very specific collections representing our traditional weaving from particular places. If our culture fascinates you any time and you want to get some of these then you can get it from Boyanika - thanks to technology - you can now get it from anywhere as they ship worldwide. They do ship free in India, but may charge you for international orders. This has been our favorite store for all traditional weaving since decades, because this is one place where we can get varieties of designs - each design is specific to a particular place in my state. If you navigate to the site , and click on SHOP BY PLACES, as shown below, it will take you to a page which shows my state map with clickable link that shows specific design from different places ( districts).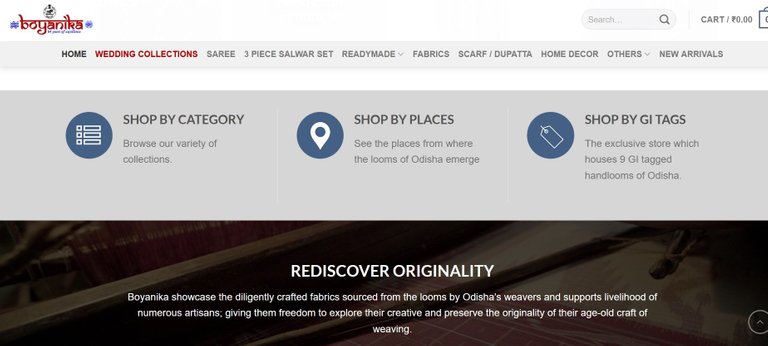 Here is how it looks and here is the direct link - https://www.boyanika.com/elements__trashed/map/ - not sure, why they have trashed it , may be they are redesigning it.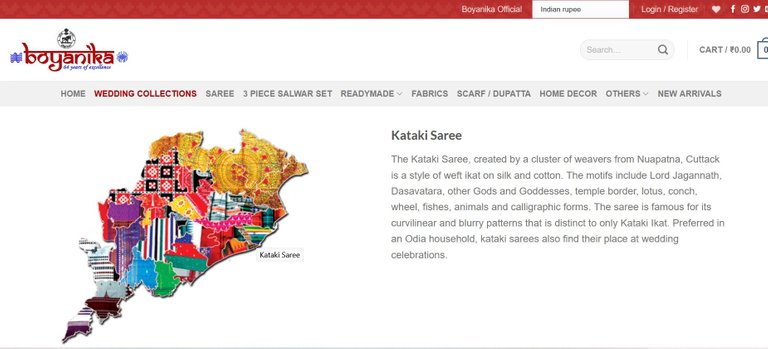 What started with just five people in 1956 is now a big brand - it provides livelihood to more than 30,000 weavers from my place, of course earning some good profit. And they are associated with nine GI tagged indigenous hand crafted textiles of Odisha. They have got several outlets at various places but the one we visited is the main outlet in the capital city.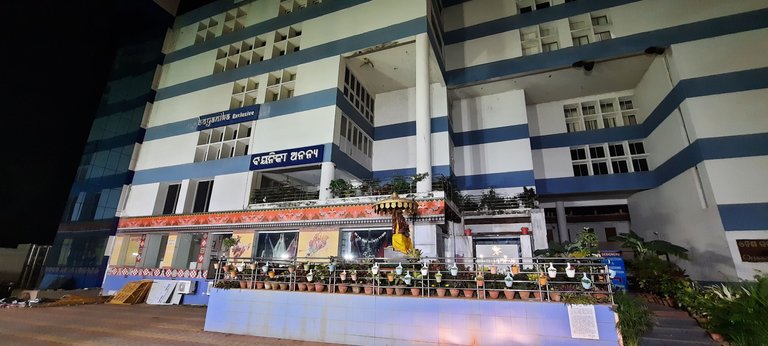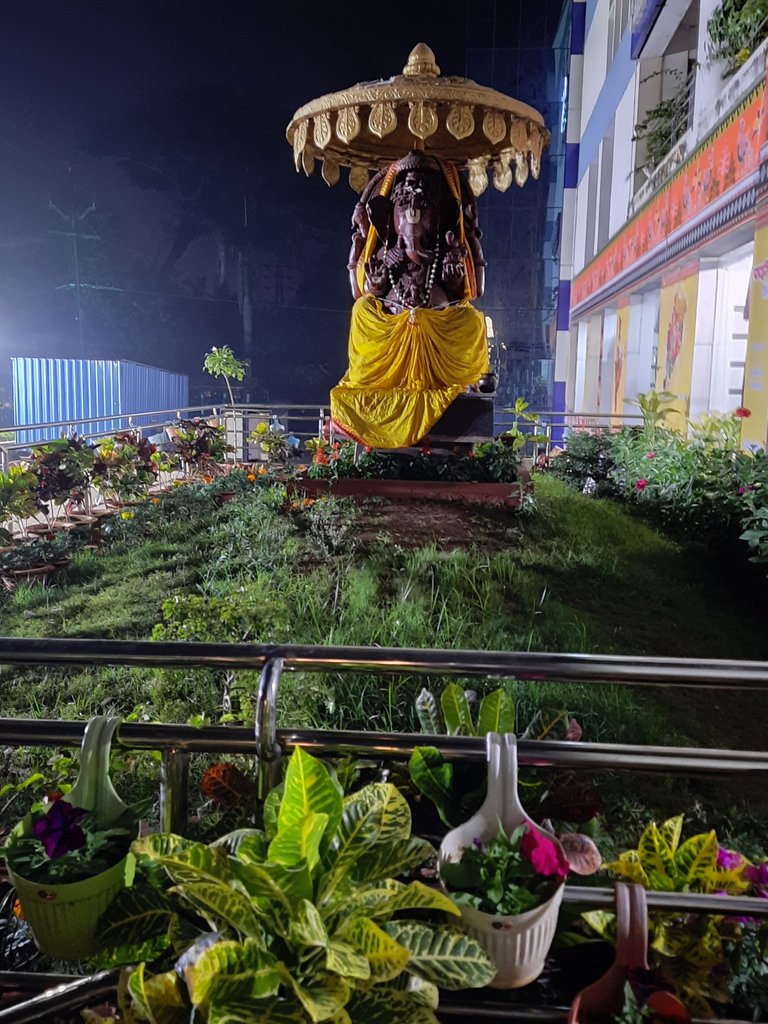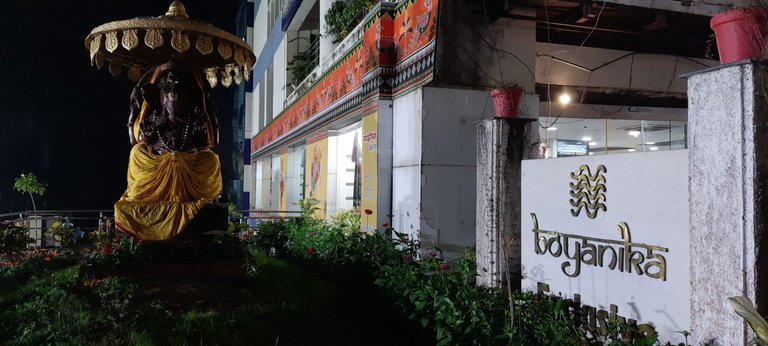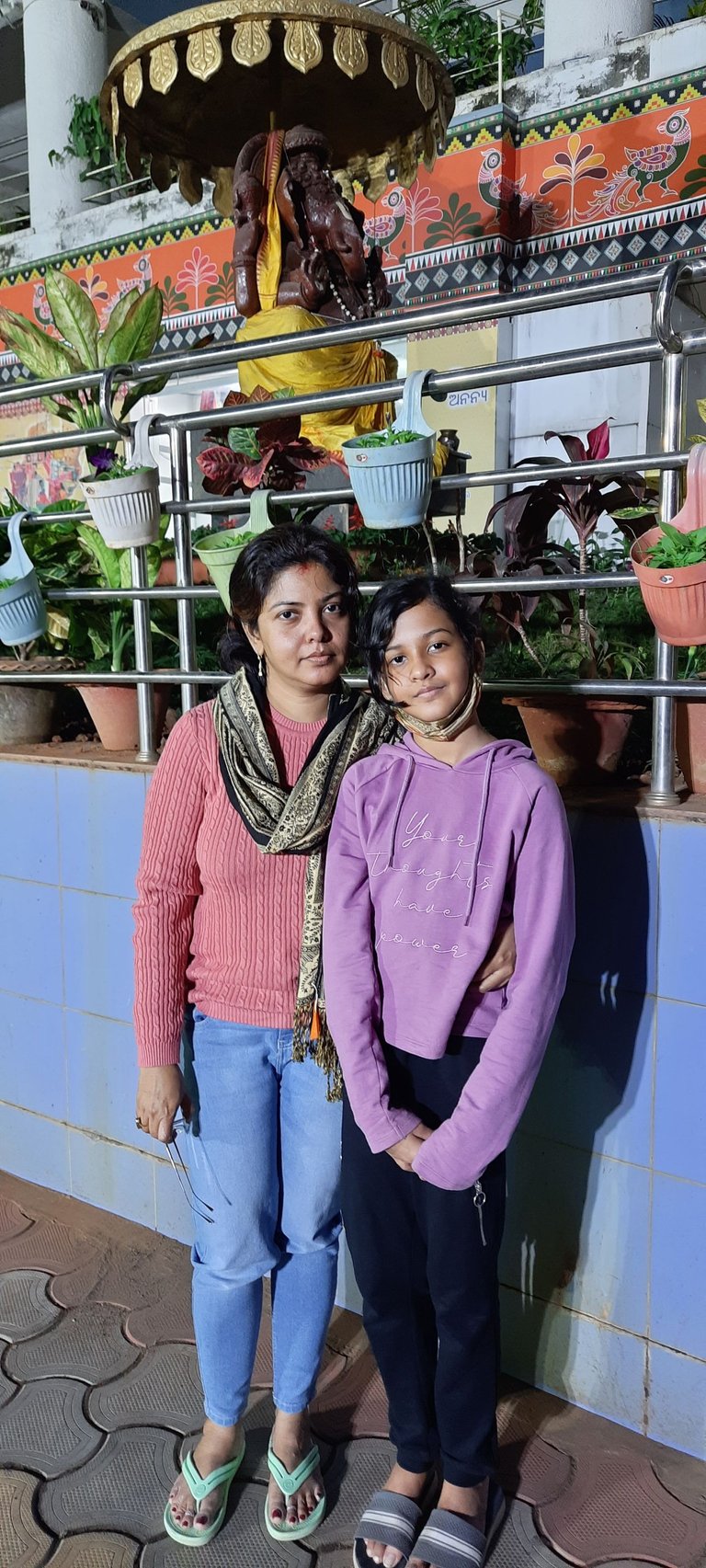 You can see the massive facility spanning over thousands of square feet - this is a building from the state government - the ground floor was where they started.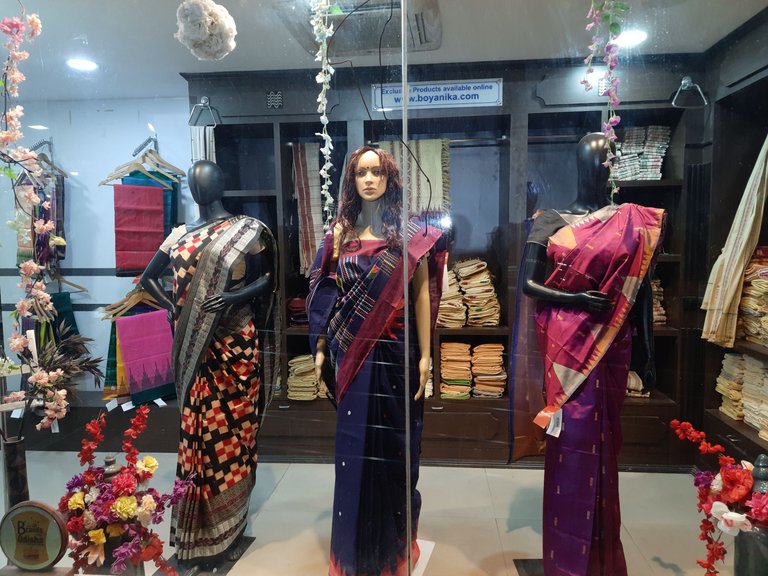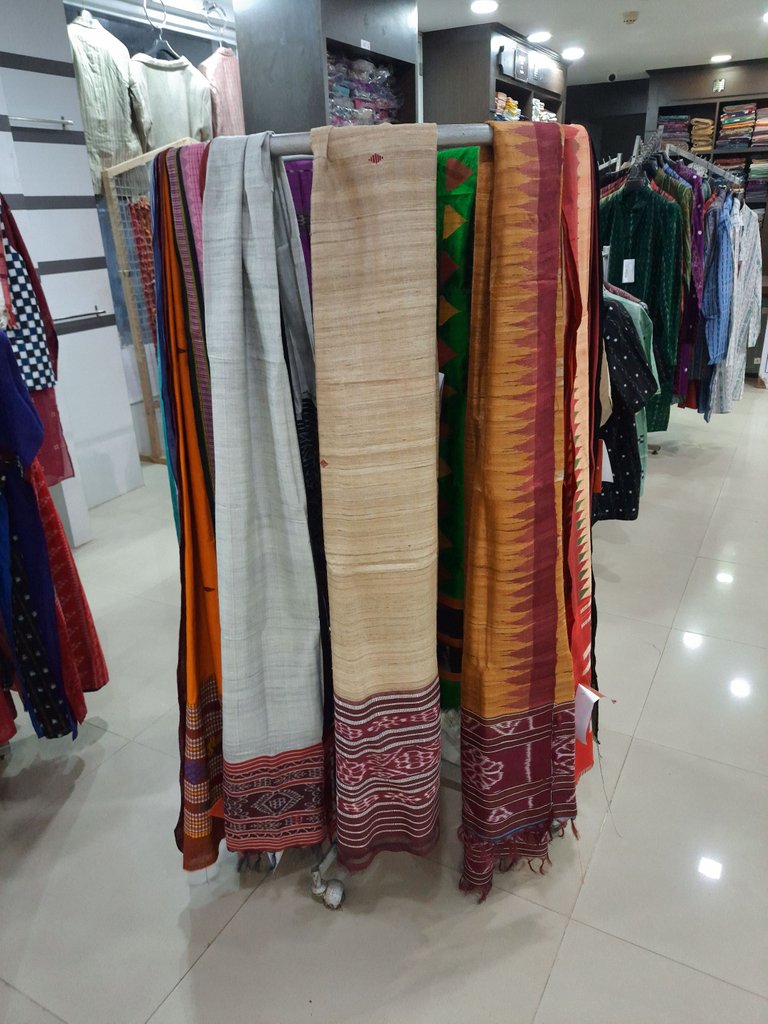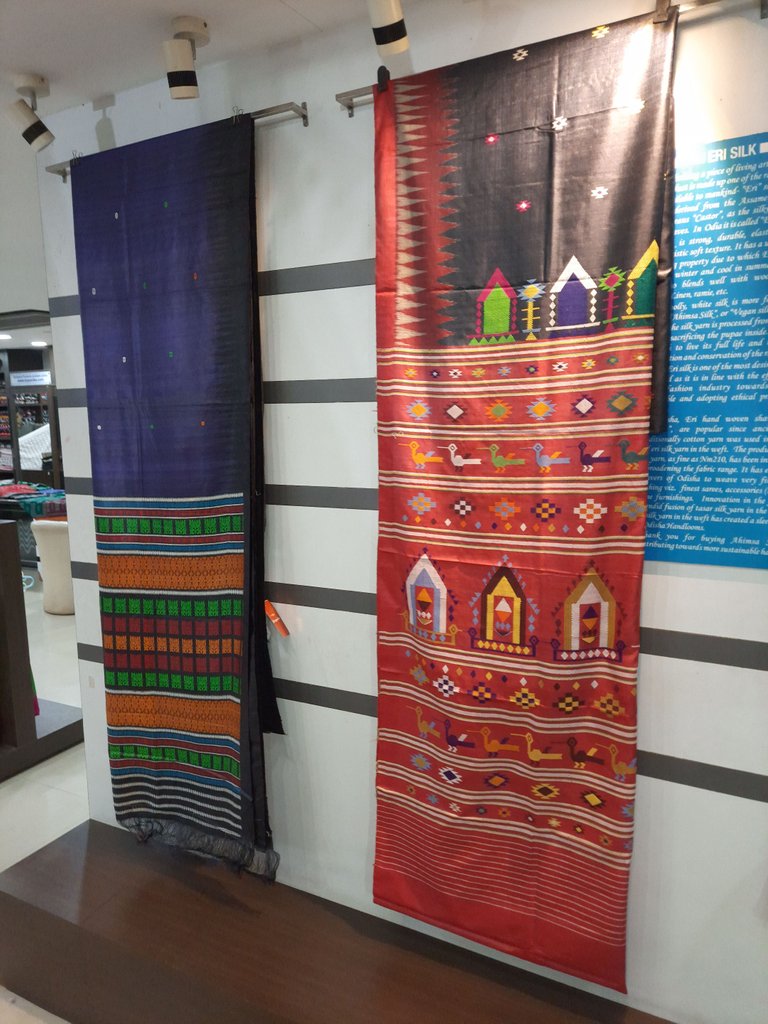 These are some eye catching collections displayed at the entrance - you cannot stop looking at them. I am a big fan of saree - somehow I feel, even though it has got the traditional look, its stimulating :) The lady likes it as well, but this time she wanted to see some modern outfit. She always tells me that, she won't buy but just see so that she can plan to buy later, if she likes ! We did not know that they have started a designer boutique on the first floor and went there first time. A nice working sanitizer was in place on the entrance - ya, working :)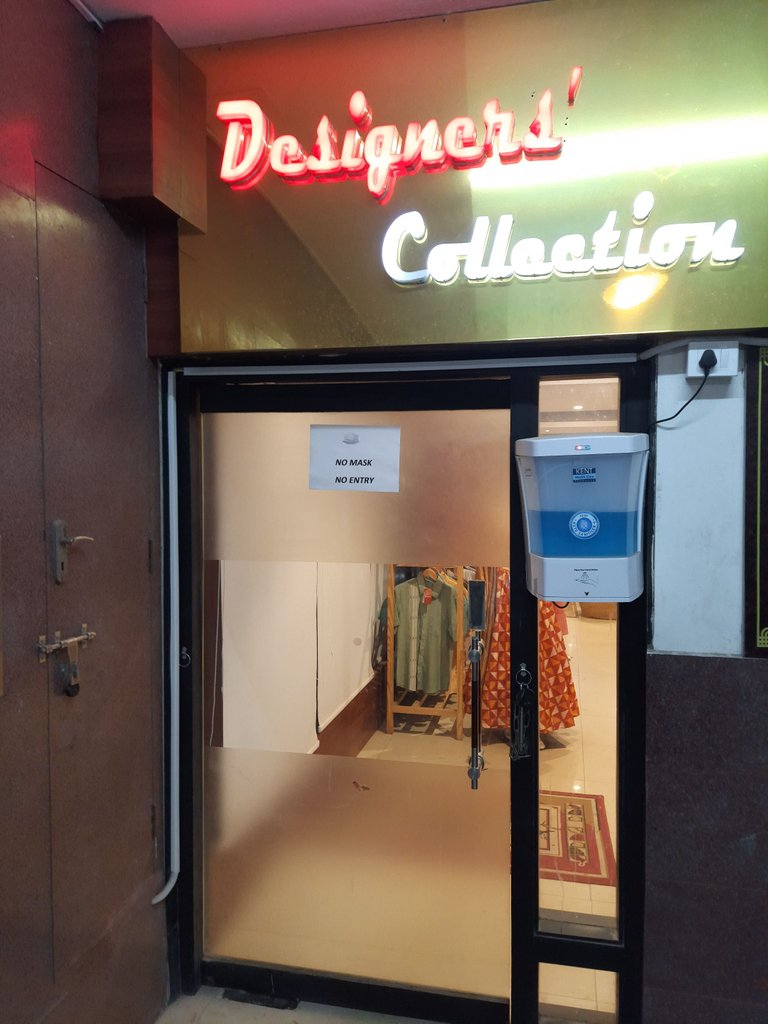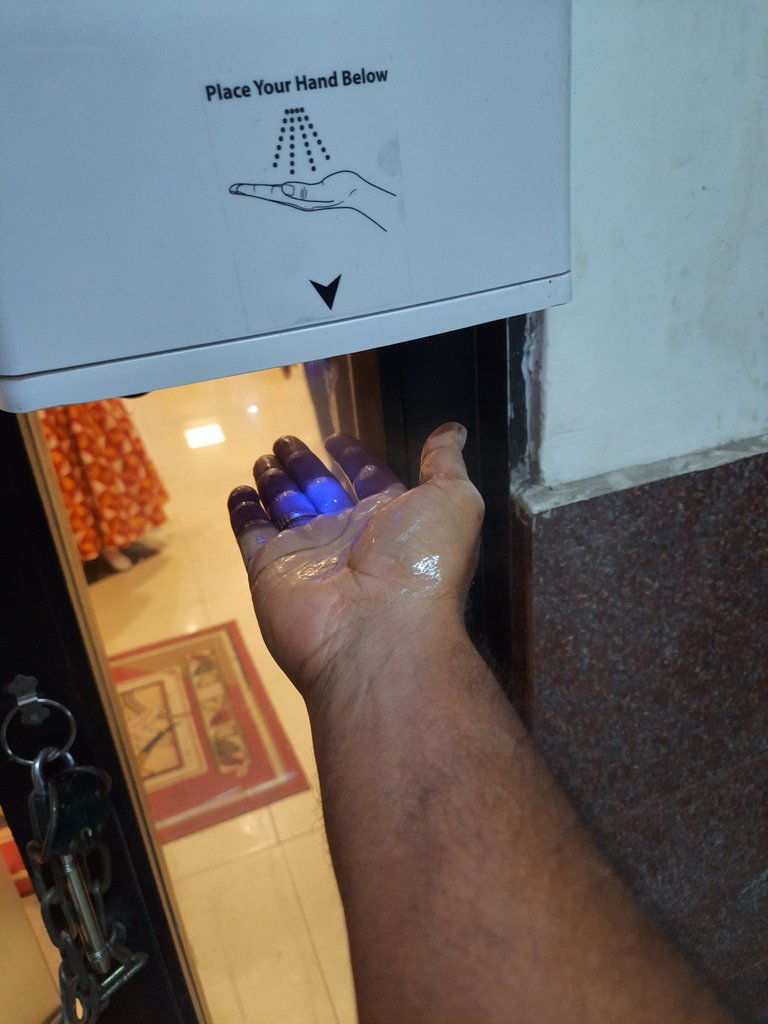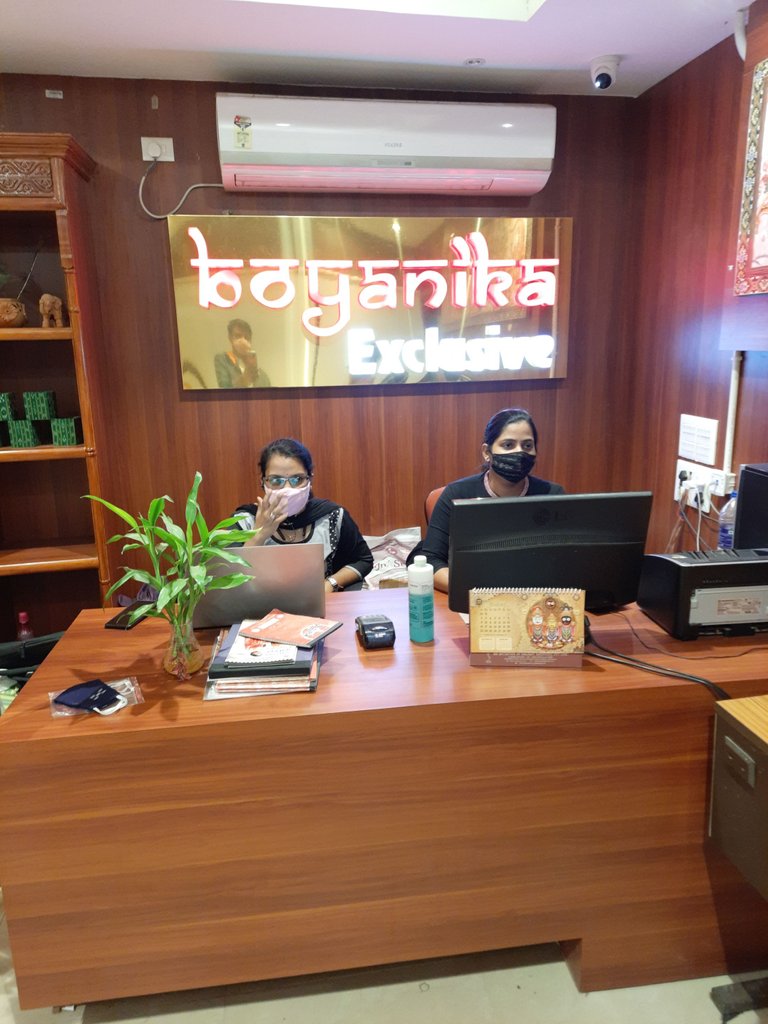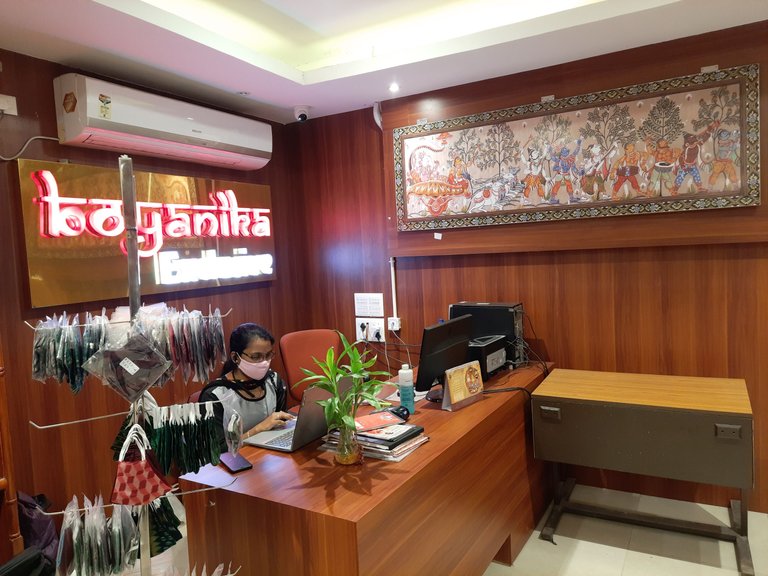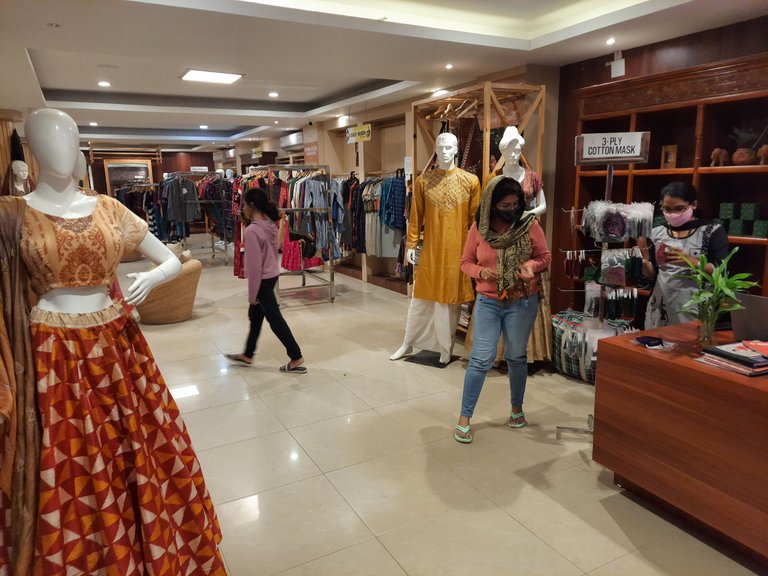 They have hired some people from NIFT (National Institute of Fashion Technology) to create some Moditional outfits - Modern as well as traditional - this is the word that I came up with - may be one day it will be added to dictionary. And I was told, these collections might not be available online - they are sold only at this place.
Now let's have a look at the collections.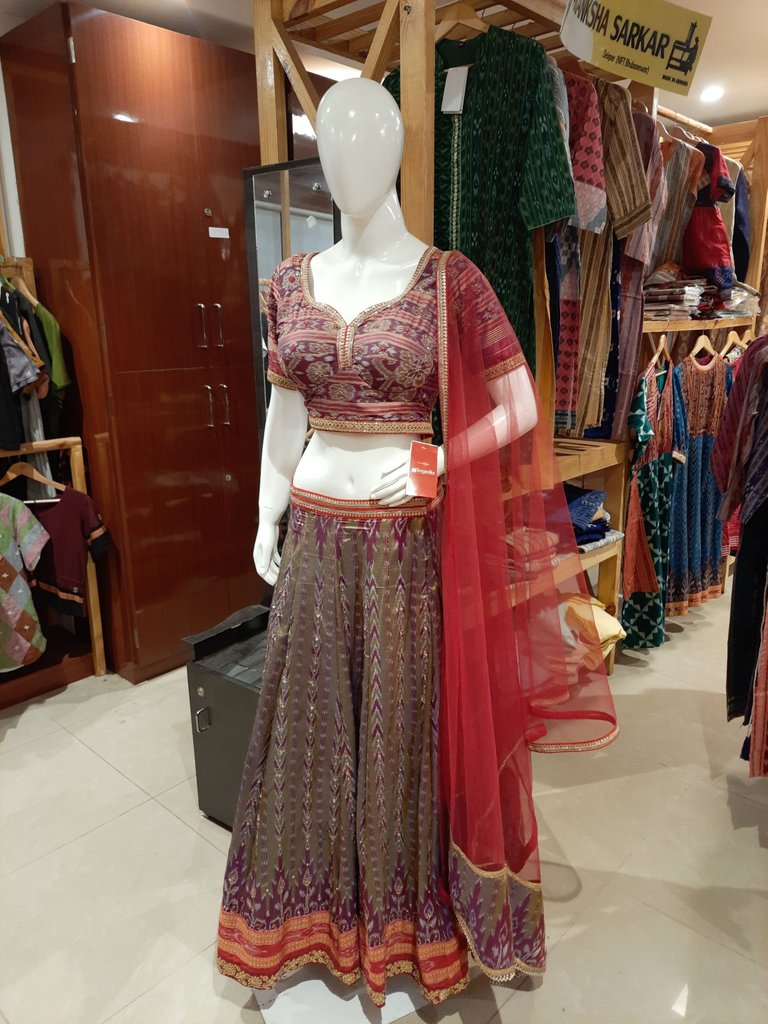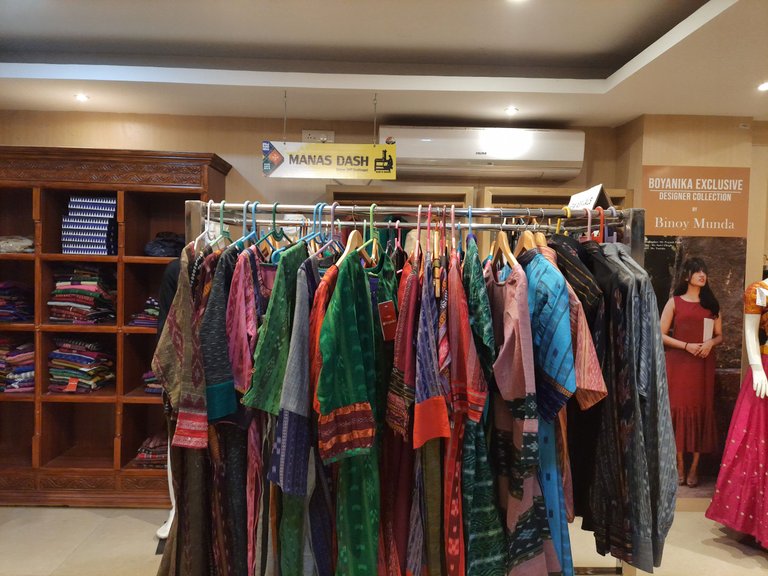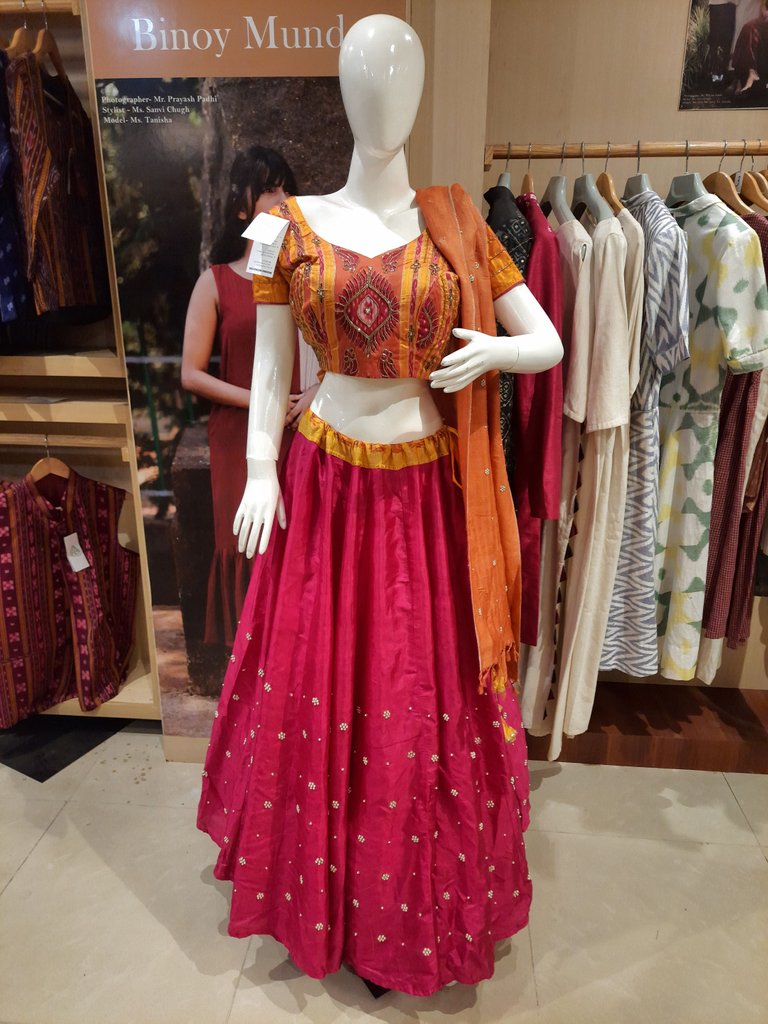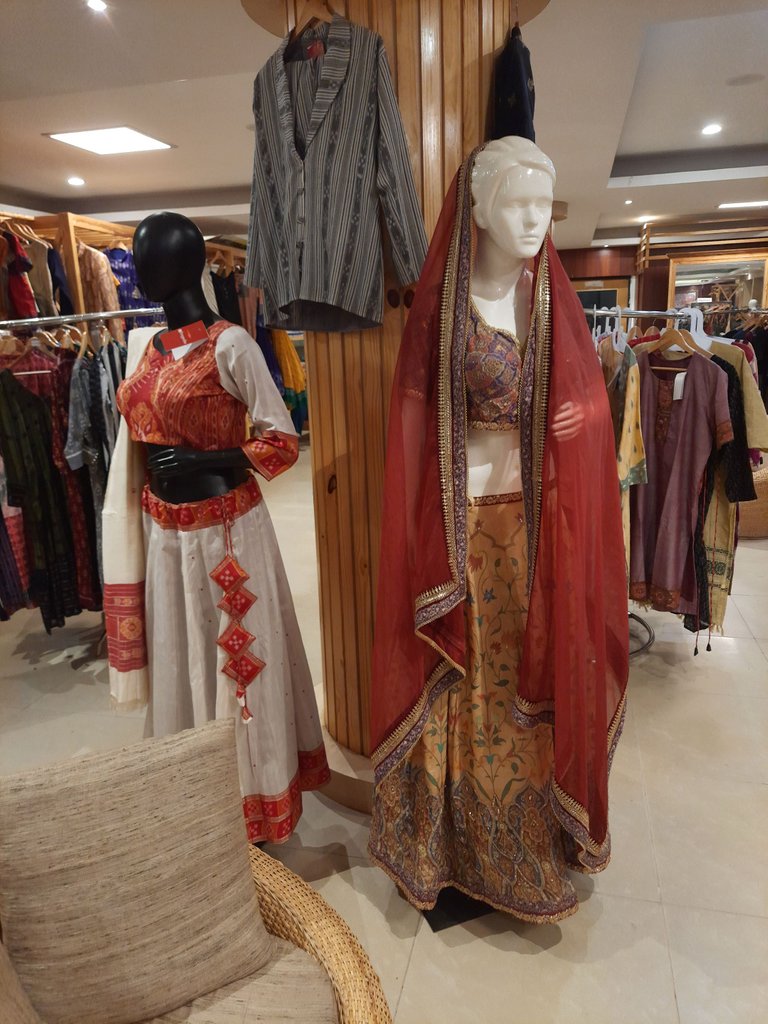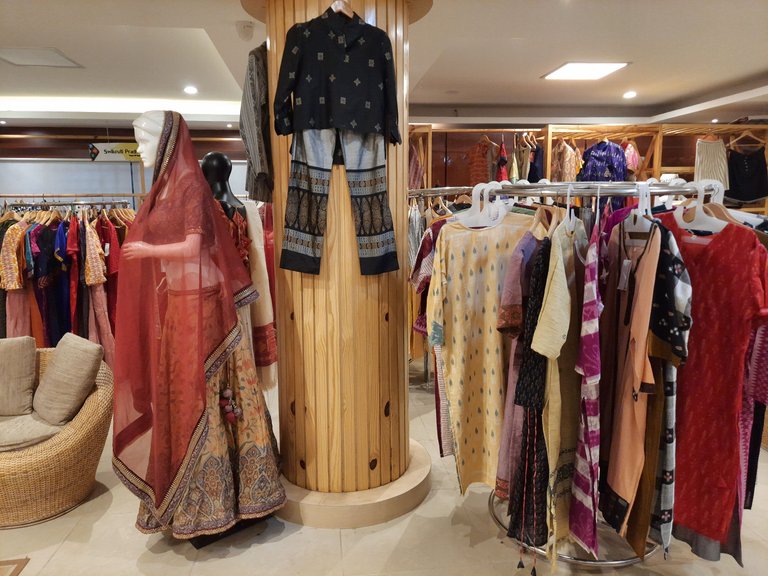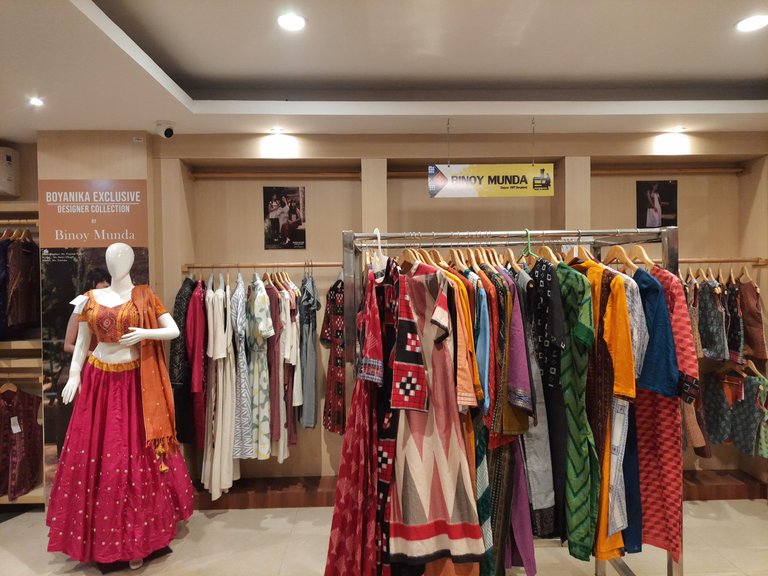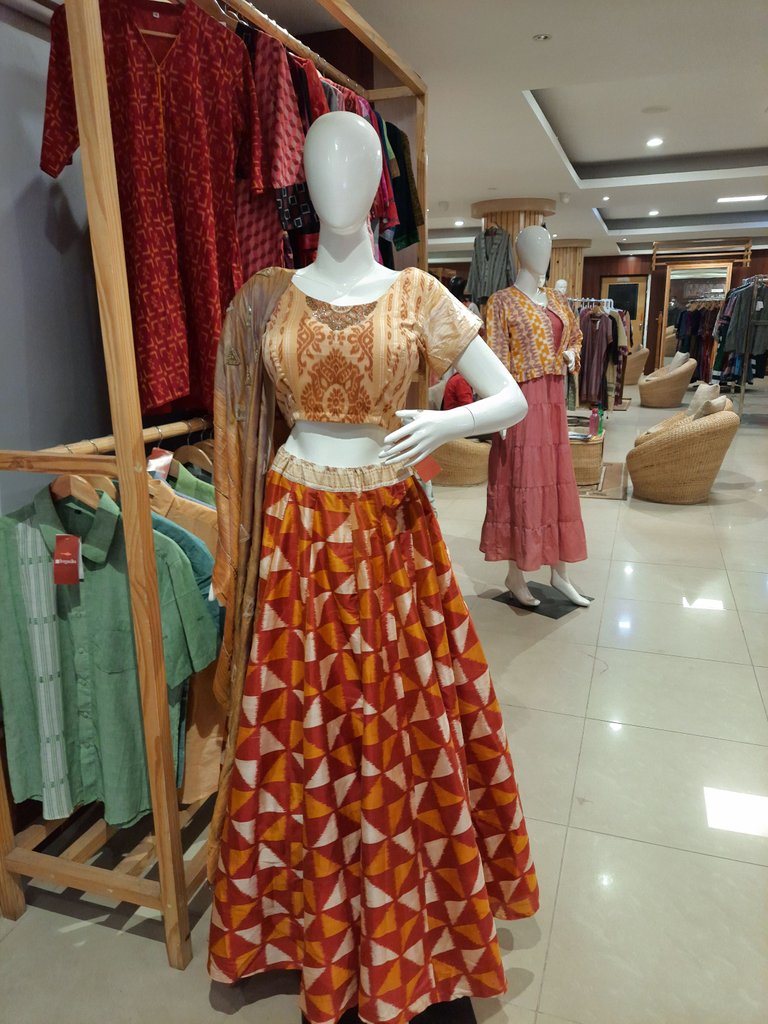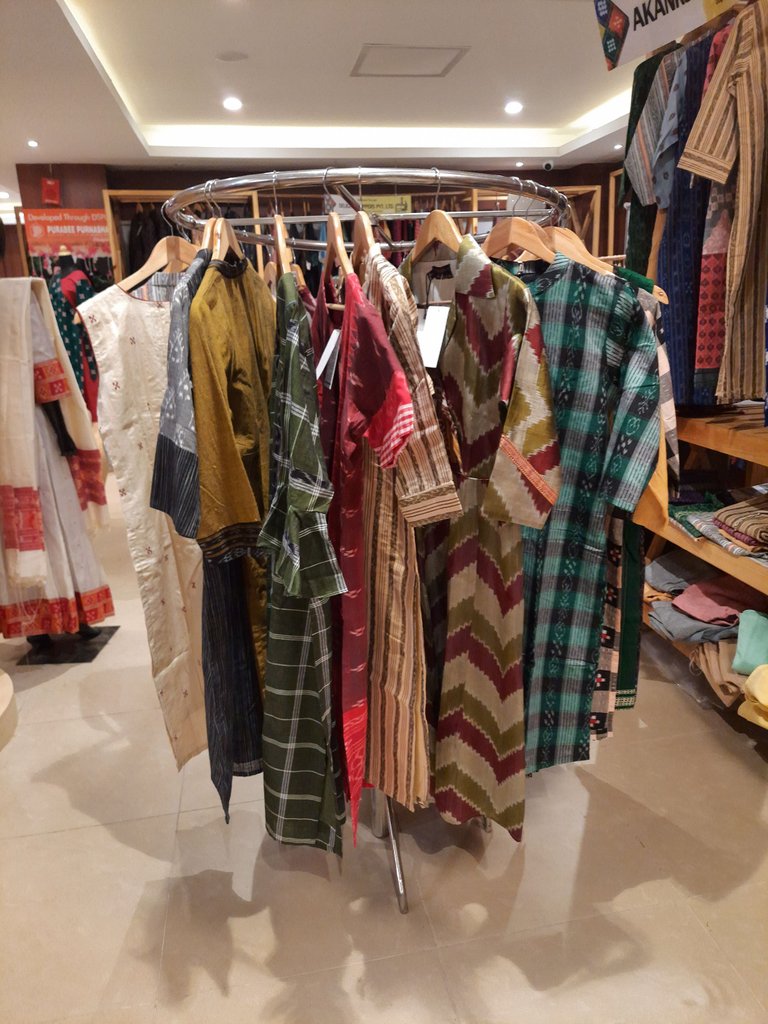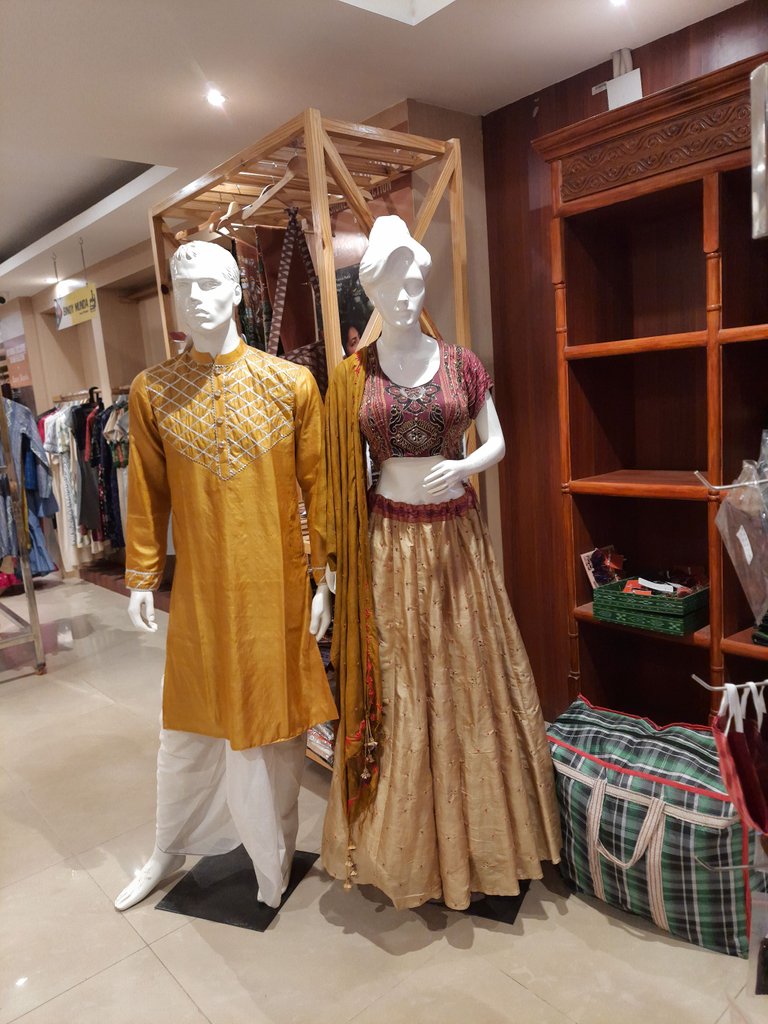 They have dedicated area for each of the designers - and don't get jealous, they have some collections for men as well.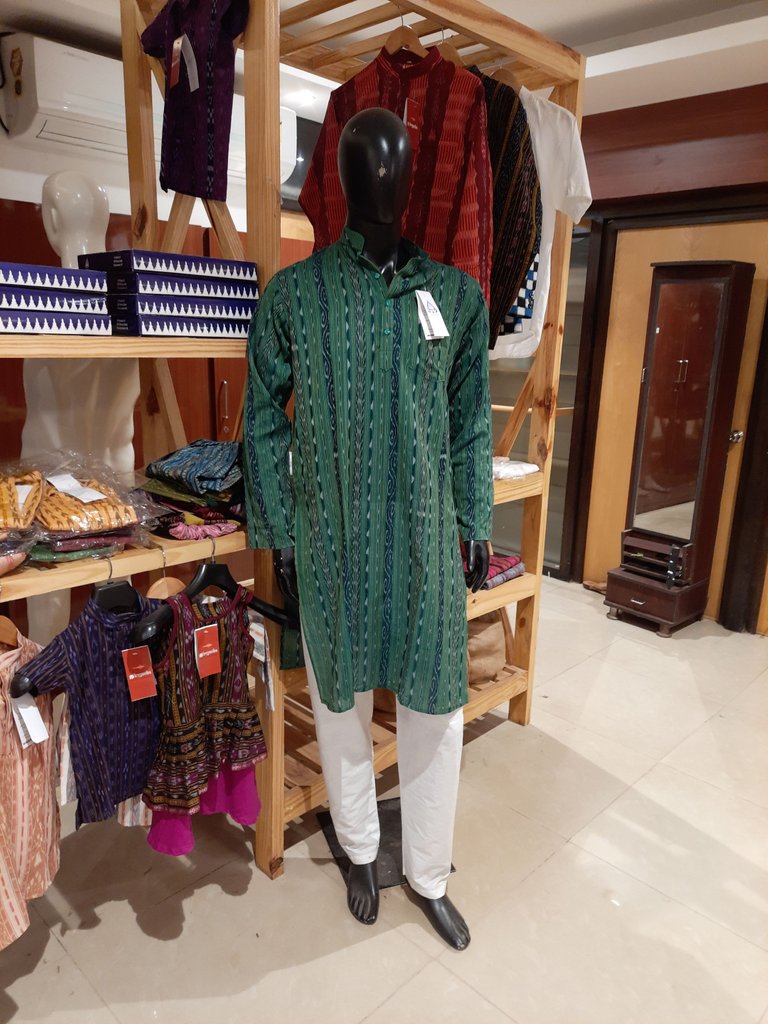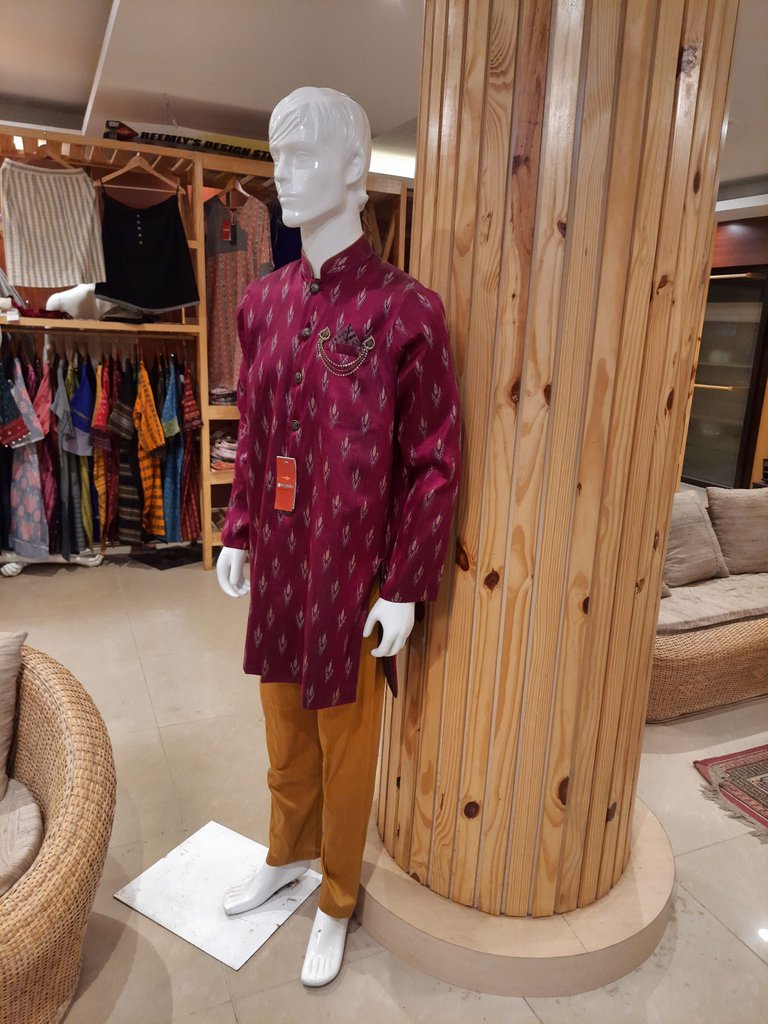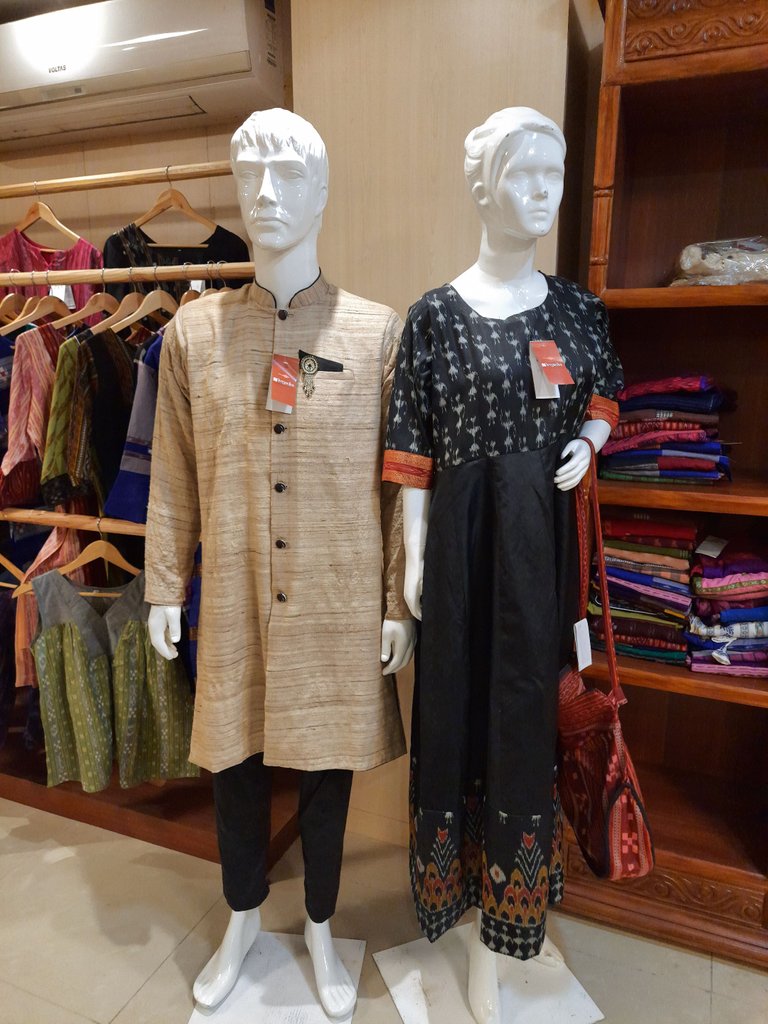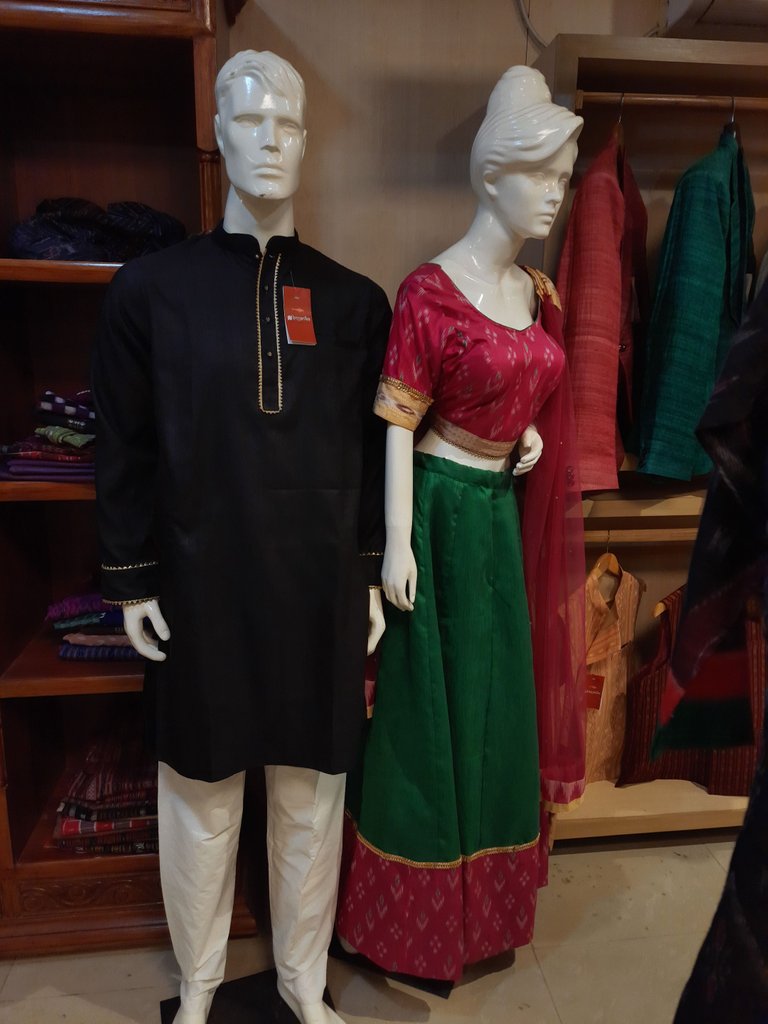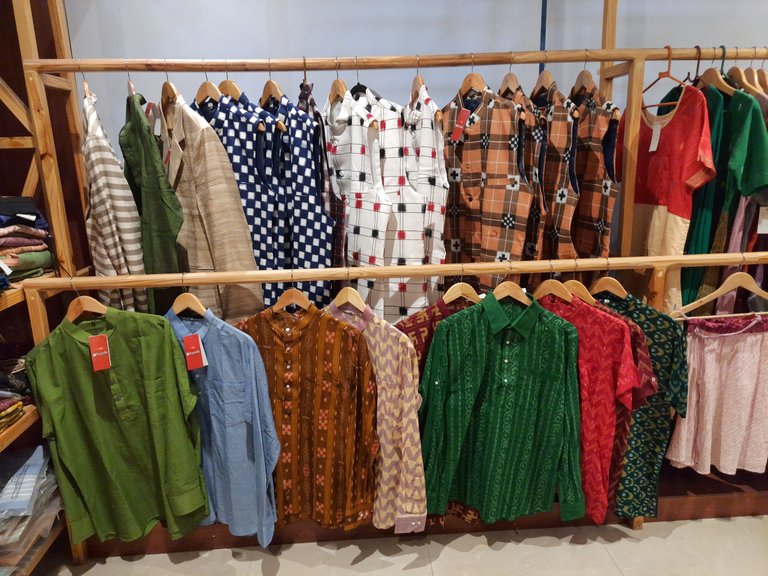 After all, if the lady is the symbol of beauty, we also have some role :)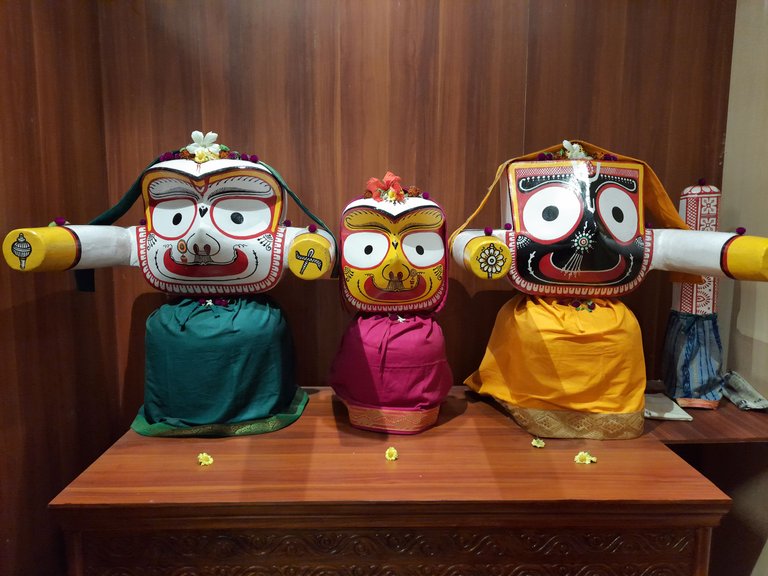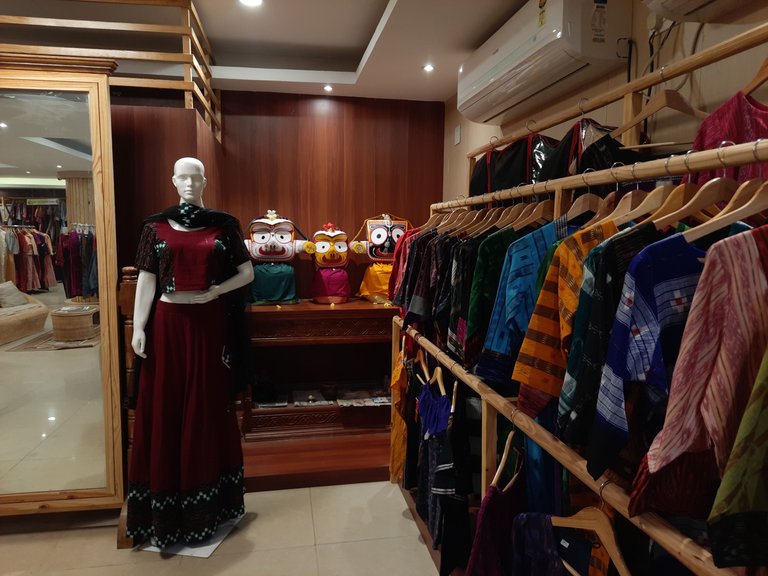 It felt good to see the deities inside the store - with some traditional clothe symbolizing our culture. The entire space is put up nicely with the prefect ambience to set your shopping mood.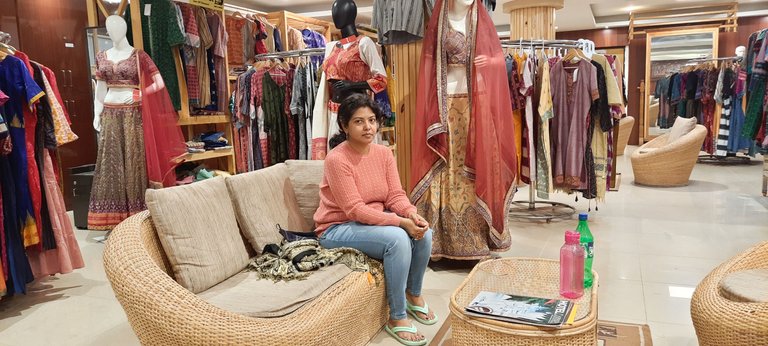 And after looking at several items, she did found something that she liked.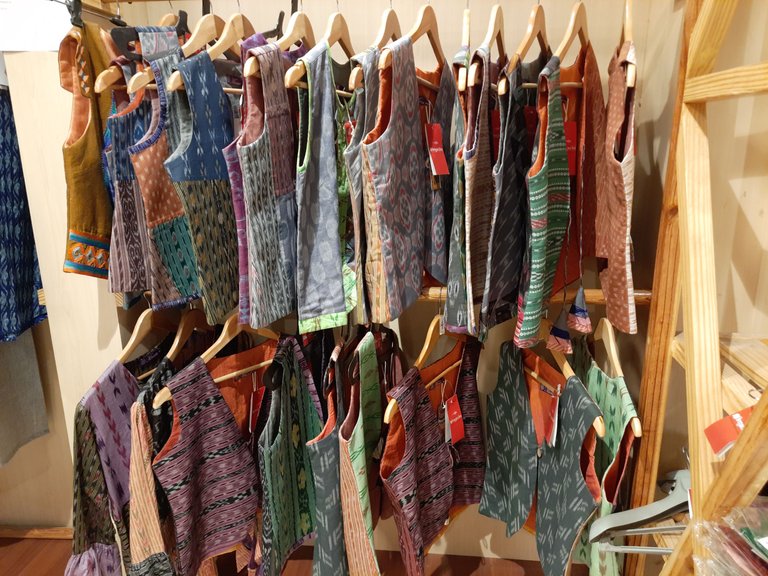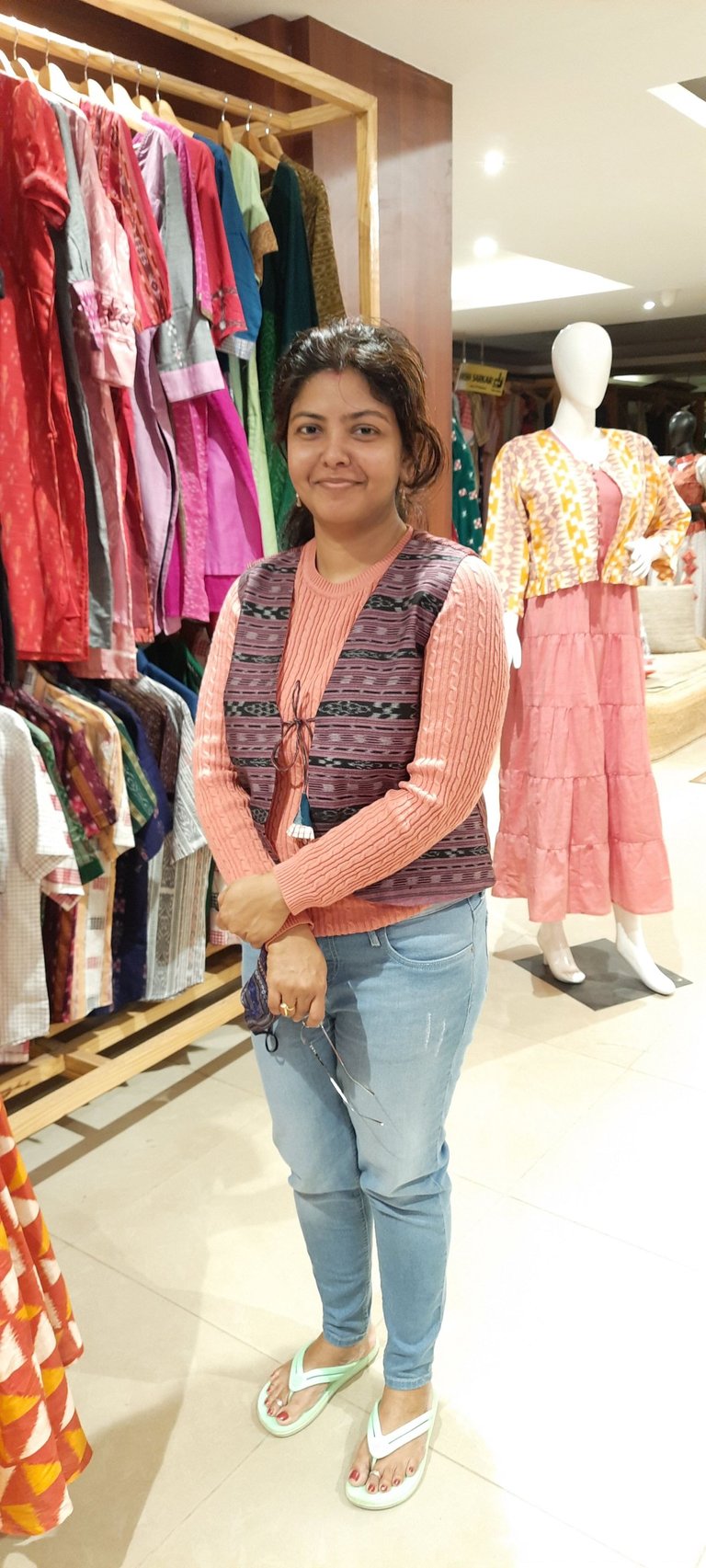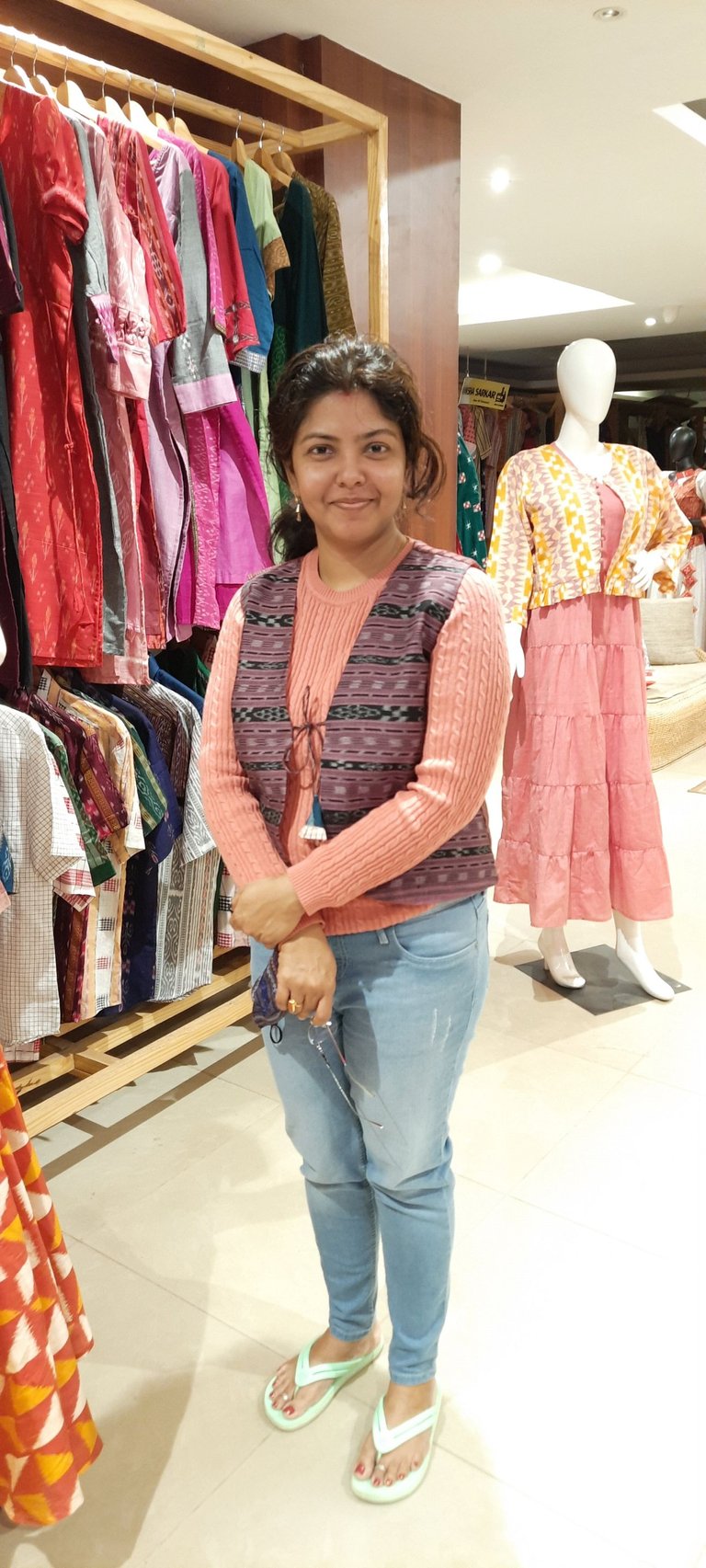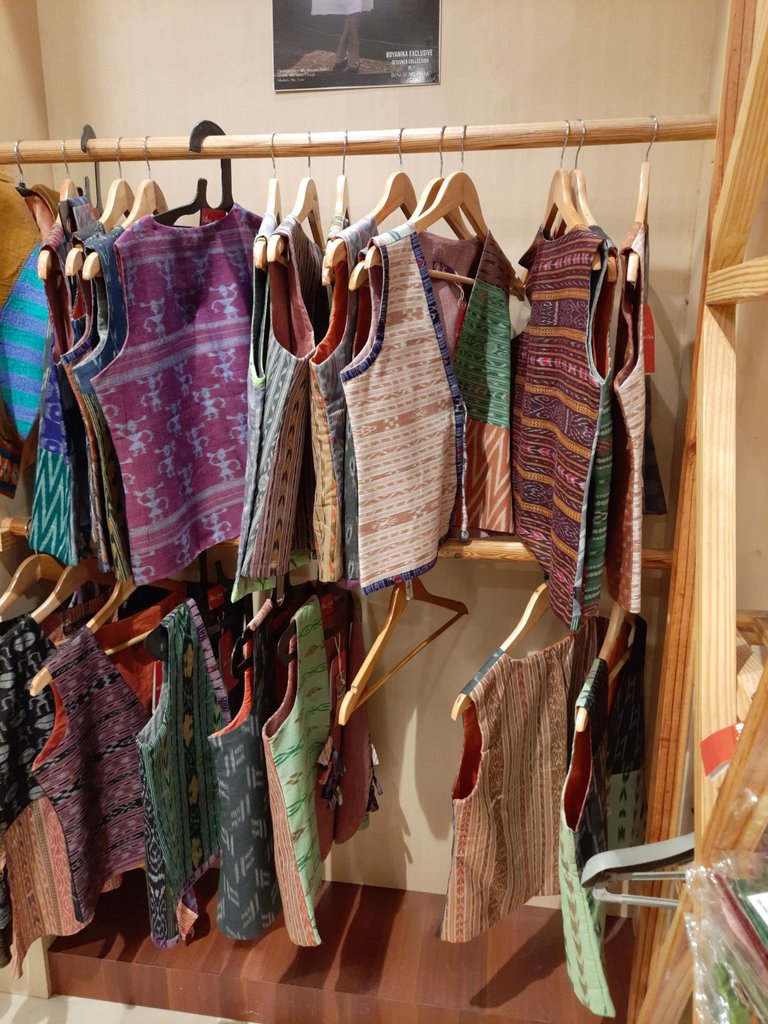 However, she said she would buy this later - she and my daughter actually told me to go here to see some masks - so she was thinking I may say NO. But who can disappoint the lady - my philosophy with dresses is that, if you like something, then buy it. I have some bitter experience of going back to buy something only to discover that it was sold out. And we did get some nice masks - couple of them having silk touch - for some functions. This is the only place where we get these 3 ply masks - that was the reason, I was willing to go :)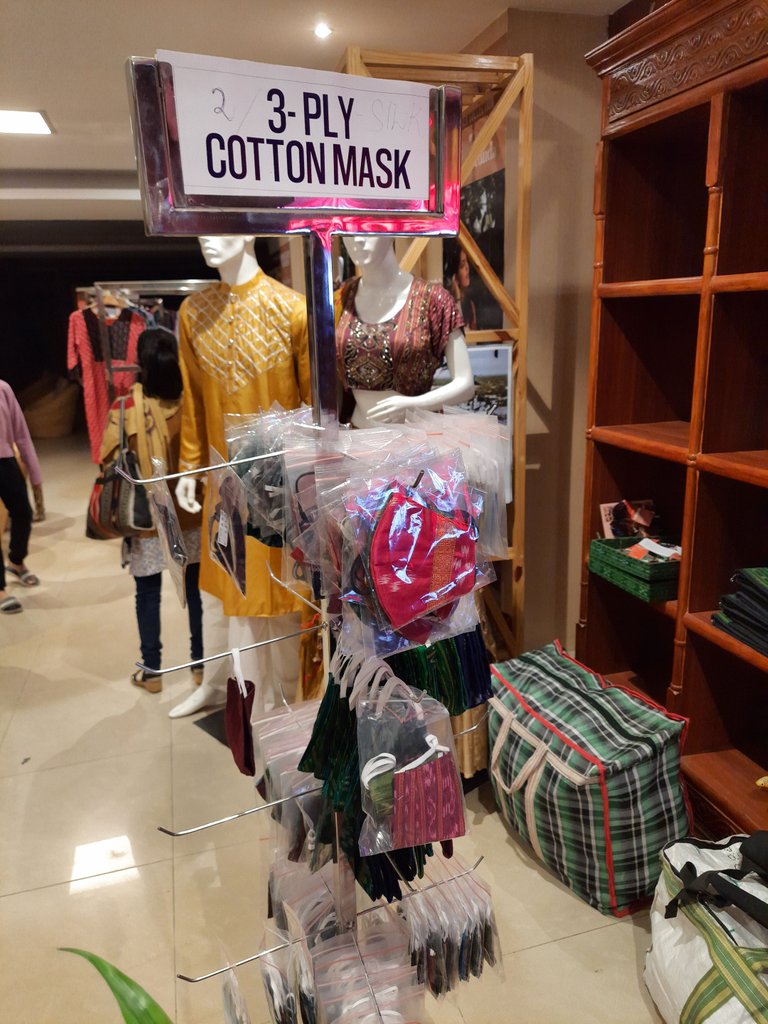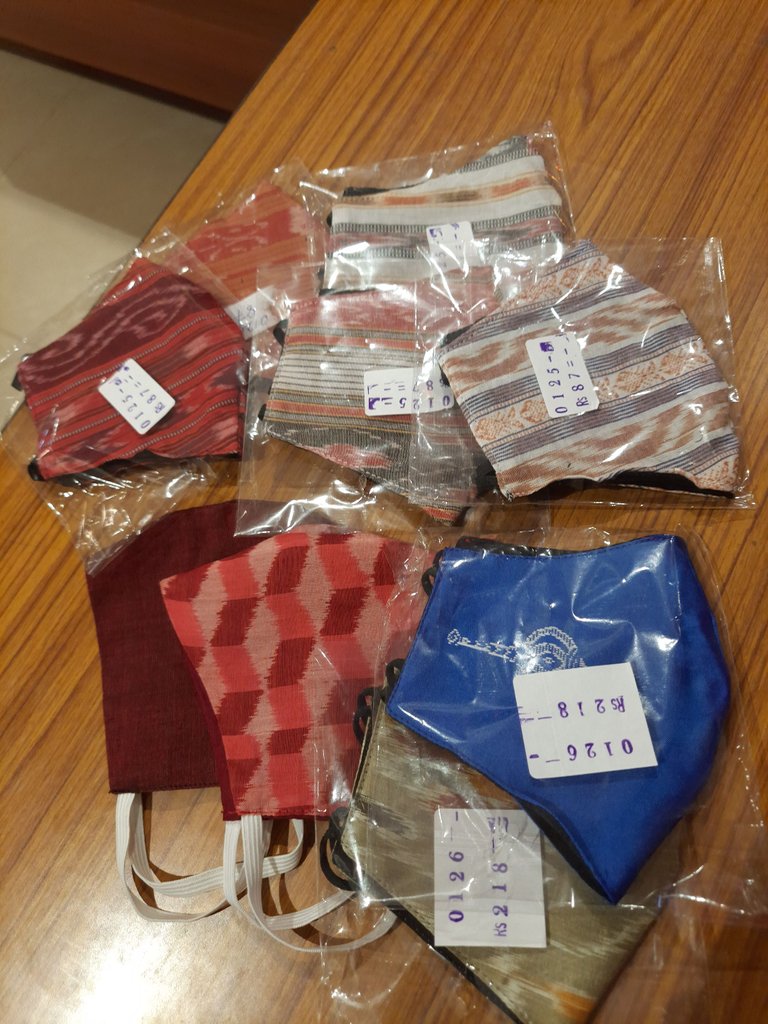 Does she look Moditional? She definitely was happy. And before I wrap this post I must say, these are not very cheap but affordable - the jacket was 1037/- after discount - they run some good festive discounts. And these are quite comfortable to wear.
Did you notice something unique in the outside capture of the building ? There are massive honey bee nests - may be the place is gifted.
This post will be part of my Google review of this place.
Edit - Google review at https://goo.gl/maps/fJyYYkvzA7usUtyt9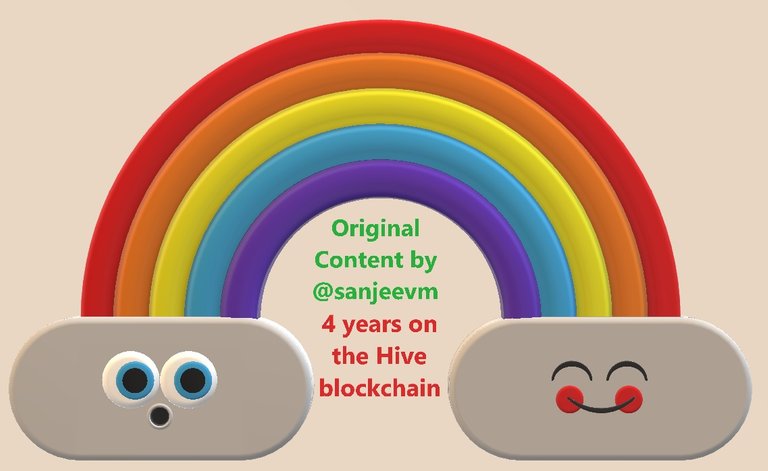 copyrights @sanjeevm - content created uniquely with passion for #HIVE platform — NOT posted anywhere else! #HIVE is my only social diary - my blog is my life.