Greetings to all the members of THE LIFESTYLE LOUNGE of Hive, welcome to my post once again. I'm Nitsu and I'm here to show and tell you a little bit about a great job that came to me a few months ago. It was an interesting challenge that I was able to achieve.
Saludos a todos los miembros de THE LIFESTYLE LOUNGE de Hive, bienvenidos a mi post una vez más. Soy Nitsu y vengo a mostrarles y contar un poco de un gran trabajo que me llego hace unos meses. Fue un reto interesante que pude lograr.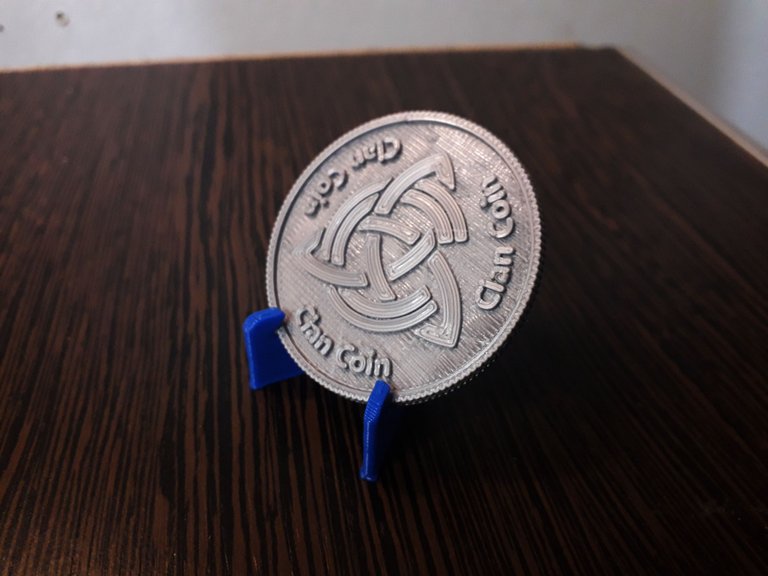 A customer told me that he needed to model and design some tokens, he didn't tell me exactly what they were for, but I assumed it was for something cryptocurrencies. I preferred not to ask and just do my job so in solidworks I modeled the base token with a subtle grooving on the edges to generate more realism.
Un cliente me comento que necesitaba modelar y diseñar unas fichas, no me conto para que eran exactamente, pero supuse que era para algo de criptomonedas. Preferí no preguntar y solo limitarme a hacer mi trabajo así que en solidworks modelé la ficha base con un sutil estriado en los cantos para generar un mayor realismo.
Then I took the CLAN COIN logo to add it in the STL. Vectorize the logo and in tinkercad add it on the base of the card, there are other ways to do this process, but personally for me this is the easiest way.
Posteriormente tome el logo de CLAN COIN para agregarlo en el STL. Vectorice el logo y en tinkercad lo agregue sobre la base de la ficha, existen otras formas de hacer este proceso, pero en lo personal para mi esta es la forma más sencilla.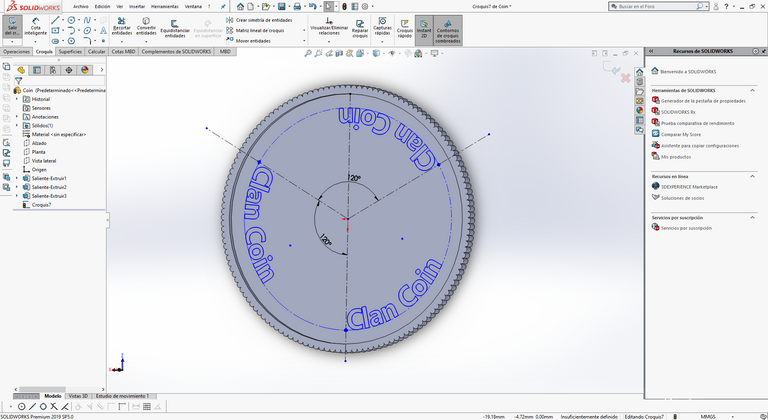 I remembered that some time ago in a numismatic group (collectors of ancient coins) I had seen that there is a base to show coins, a kind of exhibitor and I told my client about this idea which seemed perfect for this job.
Recordé que hace un tiempo en un grupo de numismática (Coleccionistas de monedas antiguas) había visto que existe una base para mostrar monedas, una especia de exponedor y le comenté a mi cliente sobre esta idea la cual le pareció perfecta para este trabajo.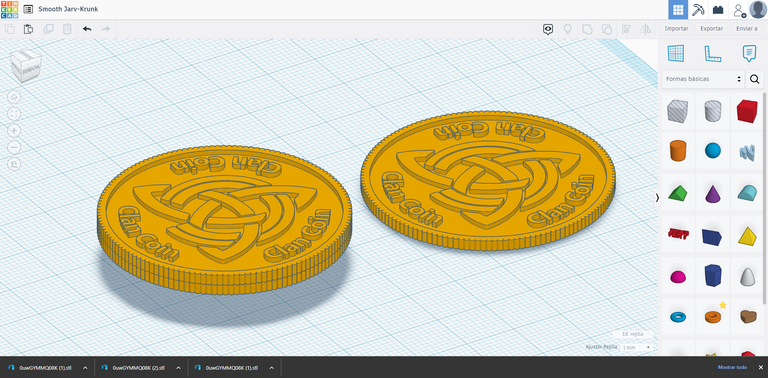 I had to make 300 tokens in total, 150 gold and 150 silver, which meant that to make a single token I needed two sides, so there were 600 printed pieces and then glue them together. I only had one week to do this job and I had two machines so it was a very busy week of little sleep to meet the deadlines, it was very tiring but the payment was very generous so I am not complaining at all for this order.
Debía realizar 300 fichas es total, 150 doradas y 150 plateadas lo que significaba que para hacer una sola ficha necesitaba dos caras por ende eran 600 piezas impresiones y posteriormente pegarlas. Solo contaba con una semana para hacer este trabajo y contaba con dos máquinas así que fue una semana muy movida de dormir poco para llegar con los tiempos, fue muy agotador pero el pago fue muy generoso así que no me quejo en absoluto por este pedido.
In this case I had about 30 or 37 cards with errors; they did not meet my quality standards so I decided to discard them. Approximately in this job I had 17% of errors, twice what I allow myself, but anyway it was not a great loss of material, but it was a great loss of time at the time of production.
Yo generalmente para cualquier trabajo contemplo un margen de error de un 10%, en este caso tuve unas 30 o 37 fichas con errores; no cumplían con mis estándares de calidad así que decidí descartarlos. Aproximadamente en este trabajo tuve un 17% de errores, el doble de lo que me permito, pero de todas formas no fue una gran pérdida de material, pero si una gran pérdida de tiempo a la hora de producir.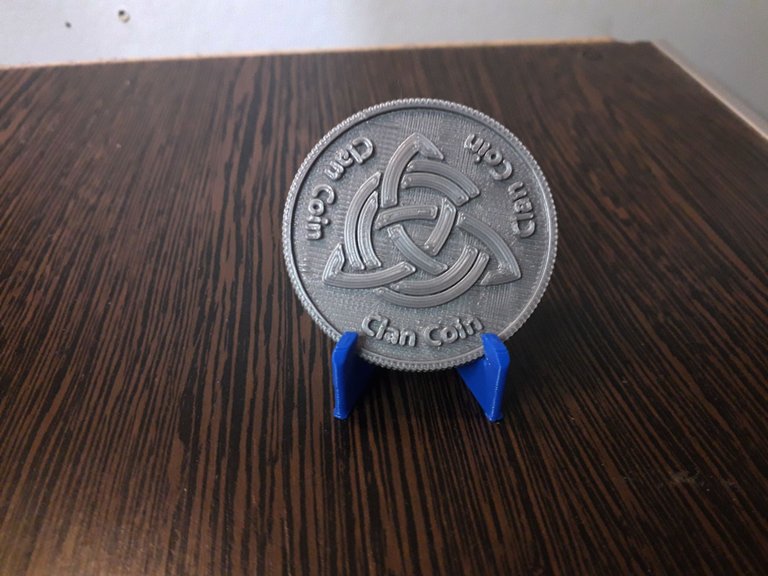 With this work I learned a lot of things, first that I am not prepared to produce so many pieces in a serialized way because I do not have the machines well calibrated and second that I should not take such a big job with little time I should leave me a margin of error in addition to my rest time. The result was the desired one, although the road to get to that result was hard.
Con este trabajo aprendí muchísimas cosas, primero que no estoy preparado para producir de forma seriada tantas piezas debido a que no tengo las maquinas bien calibradas y segundo que no debo tomar un trabajo tan grande con poco tiempo debería dejarme un margen de error además de mi tiempo de descanso. El resultado fue el deseado, aunque el camino para llegar a ese resultado fue duro.

My 3D printing works @nit_3dprinting
Mis trabajos de impresión 3D @nit_3dprinting
Translated by DeepL
Traducido con DeepL
All images are my own
Todas las imágenes son de mi autoría
My last post What did I learn? Hive meetup Argentina [ENG-ESP]
Mi último post What did I learn? Hive meetup Argentina [ENG-ESP]