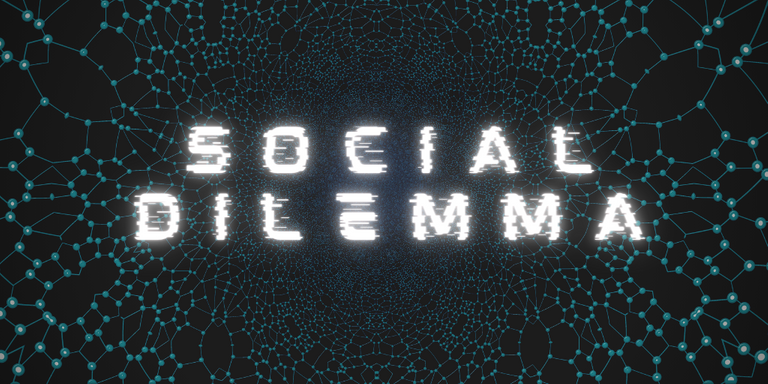 Ironically, "Social Dilemma" has created quite a buzz on the internet nowadays. I'm talking about the trending documentary-drama film on Netflix. What's it about? Here's how Michael Liedtke and Amanda Lee Myers of AP News describe the film:
A new Netflix documentary is setting out to expose technology's corrosive effects on society during a pandemic that's left people more dependent than ever on tools that keep them connected with friends, family, and colleagues they can no longer meet in person.
 
So the timing for Wednesday's release of "The Social Dilemma" might strike some viewers as odd. But its makers aim to give you a better sense of why the pandemic isn't the only reason it feels like we're stuck in a dystopian nightmare.
 
The film, directed by Jeff Orlowski, aims to explain how Silicon Valley's embrace of smartphones, attention-grabbing algorithms, polarizing echo chambers, and pursuit of profit have left users reeling in a way that could pose an existential threat to U.S. democracy.
Dystopia.
Existential threat.
This film is not here to entertain. It's here to inform. It's here to shake us. It's here to stir us to awakening.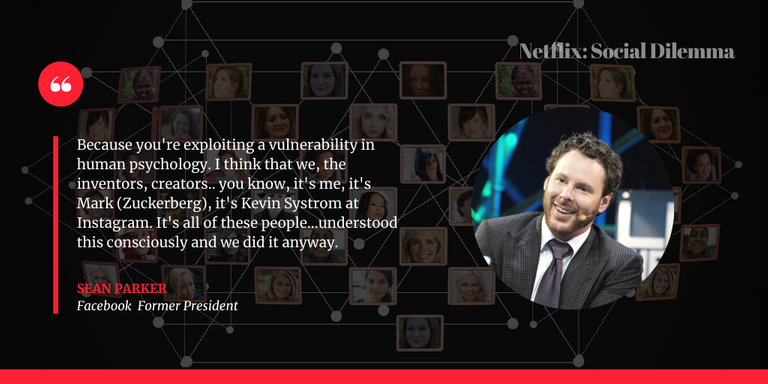 Image source: Fortune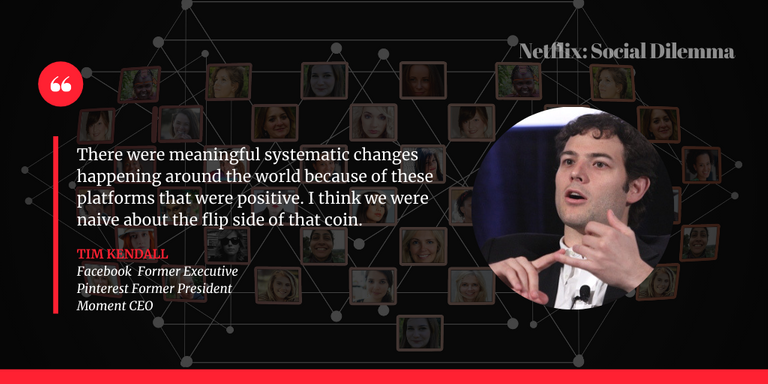 Image source: Install or Not
I don't want to sound ominous, but this film is controversial. The tech creators themselves--the guys behind Google, Facebook, Pinterest, Twitter, Youtube--warn us of the addictive drug that social media is becoming to us. Psychologists warn us of how the internet is mind-twisting us. We think it's serving us. But don't you think we're falling prey to its money-making machine? This film put me in a state of a social dilemma. Congratulations, Mr. Director, you succeeded 😅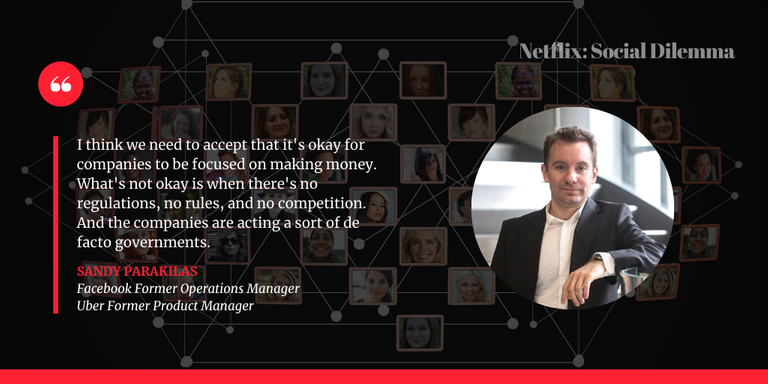 Image source: Business Insider
It can't be argued that social media keeps most of the businesses afloat amid the pandemic. Humans are hardwired for connection and belonging. Without a doubt, social distancing will burn us all out eventually. At some point for others alone in isolation, social media is their lifeline to connect with friends and families that they can't meet.
I attended a webinar talk yesterday where the guest speaker was Bro. Bo Sanchez. For Filipinos reading this, if you're a Feast attendee, you might know him. He's one of my favorite motivational speakers.
Anyway, after his moving talk about prospering amid this pandemic, a participant asked a question. Somewhere along the lines of, "how do you deal with social pressure?"
And I was floored by his answer: by defining our own success
Social media is a filthy arena dripping with envy and jealousy. We can't help but compare ourselves to people we see in our feed. Who is winning in life? If that's the question in our heads, let's recalibrate. I'm speaking from experience. Let's get out of this unhealthy competitive mindset.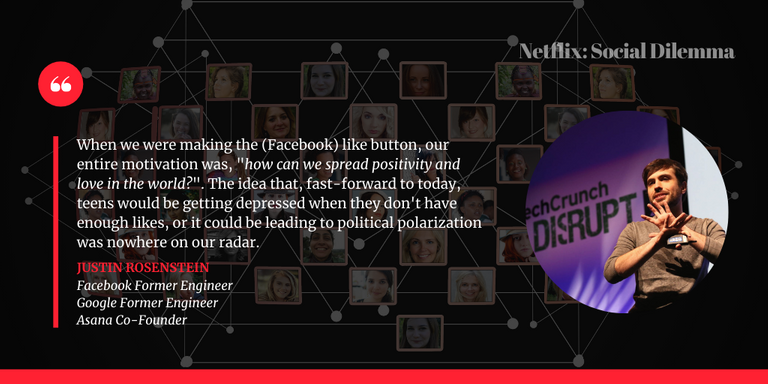 Image source: Yahoo! News
We compete with no one but our past selves. Be better than we were yesterday. Start by defining our success. Breakthrough our self-limiting beliefs. And when others post their success in social media, don't burst their bubble. As the Optimist's Creed would say,
Be just as enthusiastic about the success of others as you are about your own.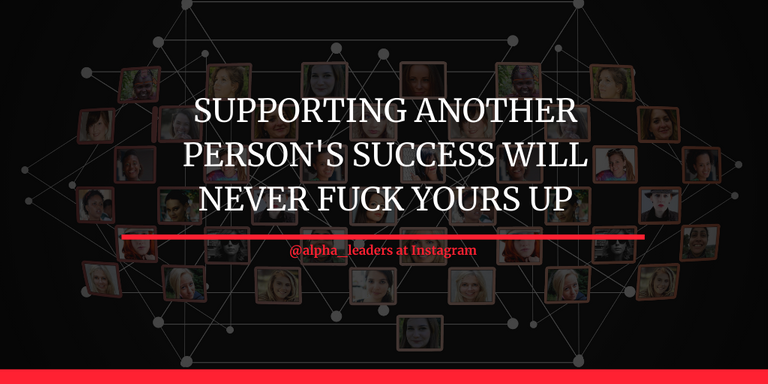 Apart from the unrealistic standards of beauty and success, another thing that social media cannot control is fake news. Climate change is a hoax. The COVID-19 pandemic is not real, it's the government controlling its people. The Earth is flat. Smh.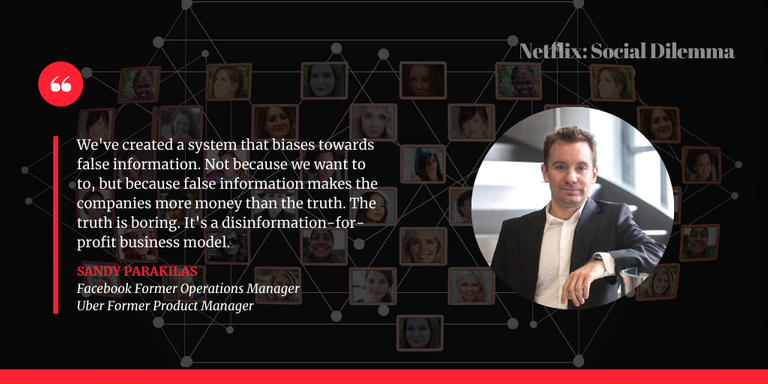 Image source: Business Insider
This is what the film is telling us. All it needs is for the algorithm to reach like-minded individuals. When more and more people believe a controversy to be true, it becomes a new fact. In one of the news clips shown in the film, a man mentioned that we have transitioned from the information age to the disinformation age. I couldn't agree more. Especially with the fake news spreading like wildfire, the truth becomes subjective. There goes the existential threat. When you're not sure which one is real or not anymore.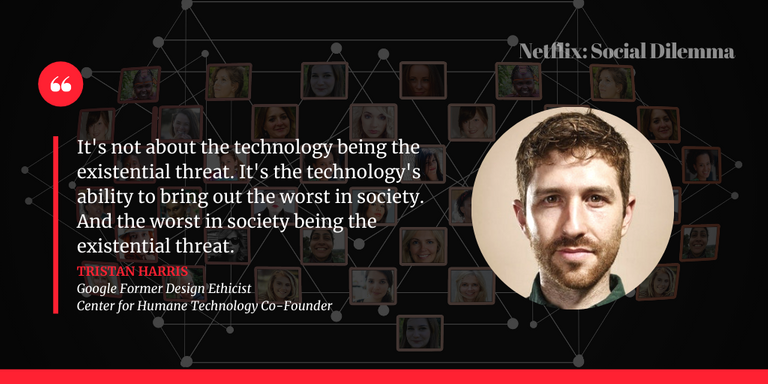 Image source: Aspen Ideas
The world has built up a fast and convenient system. The tech giants are rich because they have thought of solutions to make our lives easier. They wanted the world to be better. They made it better. All is well until it isn't. Until people want more money. Until the once game-changers forget that service comes before earning money. That they are responsible for what they have created. Eventually, we'll find system bugs. How to regulate these social media platforms? The world is still working on it. For now, let's stay alive.
So, I thought this film is revolutionary in a way. It's not putting social media into bad light altogether. We can never label the tools as good or bad. So, what does the film tell us? There's too much freedom on social media platforms. It needs regulations. We need a system reform.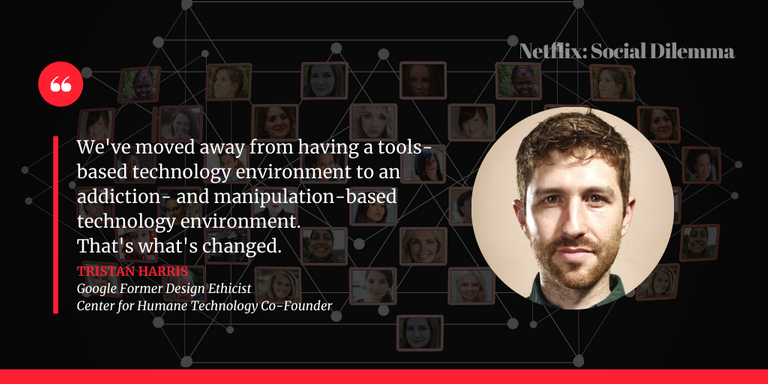 Image source: Aspen Ideas
After all the jibber-jabber, what is my point? Haha! I don't want to urge everyone to delete these social media apps. That's counter-productive. My first thought in defeating the system is not to go against it, but to dance with it. Like an antidote. But that's quite tricky, isn't it? As we go with the flow, we might just get sucked back by the system. I don't know. For all we know, these people who have spoken out must have their motives. I don't know which one's true anymore 😅 What do y'all think? But I think there's no harm if we consider what they have recommended during the rolling of credits.
Reduce notifications.
Start a conversation about this through the technology itself.
Use browsers that don't store search history.
Do not choose recommendations.
Fact-check before sharing.
No social media for children (preferably before 16)
All devices out of the bedroom at night.
Reduce screen-time for your children.
I think, for now, let's be responsible for the stuff we share in social media. Let's just practice empathy. Compassion above all else (even when it's fucking hard). I'm gonna be honest, I'm worried about the next generation. What kind of world have we passed on to them?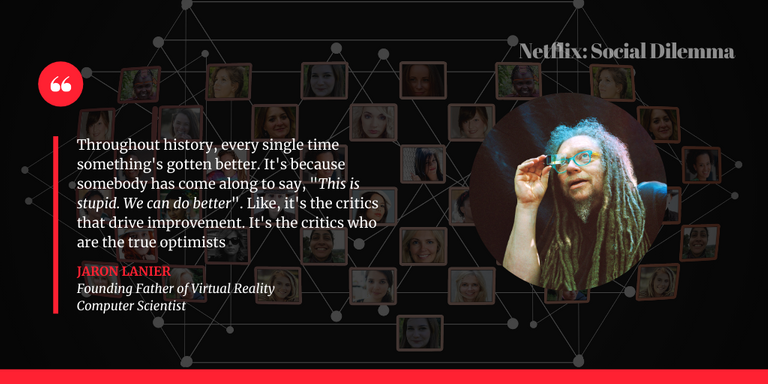 Image source: GQ
📱 END 📱
Disclaimer: All of the quoted statements were gathered from Netflix's Social Dilemma film.
Note: All photos were created and edited by me using Canva
---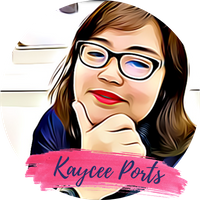 In the cyberspace, Kaycee Ports is a freelance writer who does blog writing, SEO copywriting, and web content for bloggers, entrepreneurs, website designers, and authors. In the mundane world, Kaycee Ports is a licensed chemical engineer practicing her degree in the field of environmental science. She is based in Manila, Philippines as an industrial hygienist. But the strong Bisaya accent still shows at times. In an alternate universe, she believes she's a Beyoncé.
Feel free to follow her if your interests are on personal development, travel and literary arts!