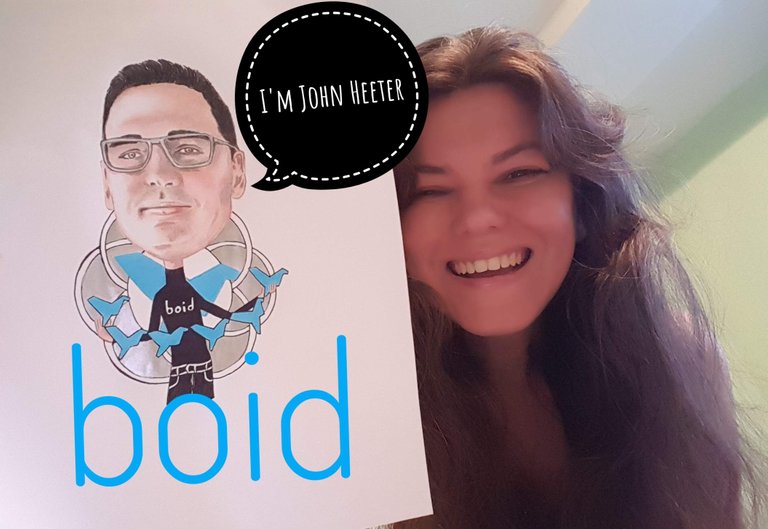 Hello Steemians🤖
I cartoonized John Heeter, he is the brilliant mind and a good human founder of Boid The Social Supercomputer!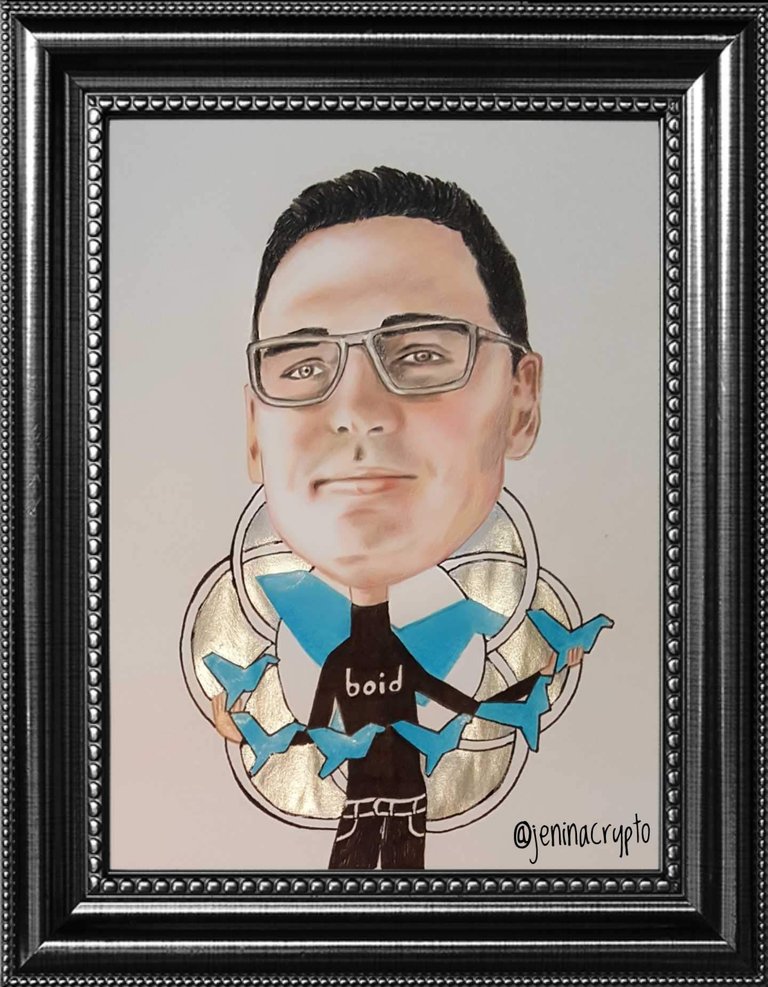 This Cryptoart is available on Makersplace. Only 1 unique edition NFT. Bids are open!
https://makersplace.com/jeninacrypto/cryptocartoon-of-john-heeter-boid-1-of-1-19896/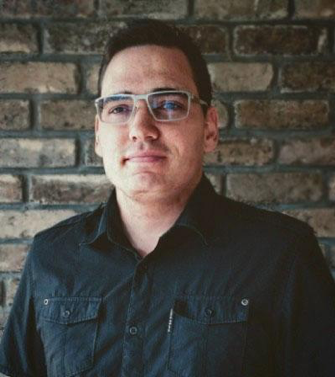 🌟 About John Heeter 🌟
John Heeter is the founder and CEO of Boid. He loves making cryptocurrencies and distributed computing more accessible for a broad audience.
He created BOID, a social supercomputer application that utilizes the computing power of its user's computers to work on large complicated tasks in the background. Before John got into the blockchain space, he worked in the game industry as a technical director. He started learning about blockchain technology in 2015 and had his first startup in the space in 2016. BOID is a concept he was playing around with during 2017 but in 2018, he started to work on it nearly full-time.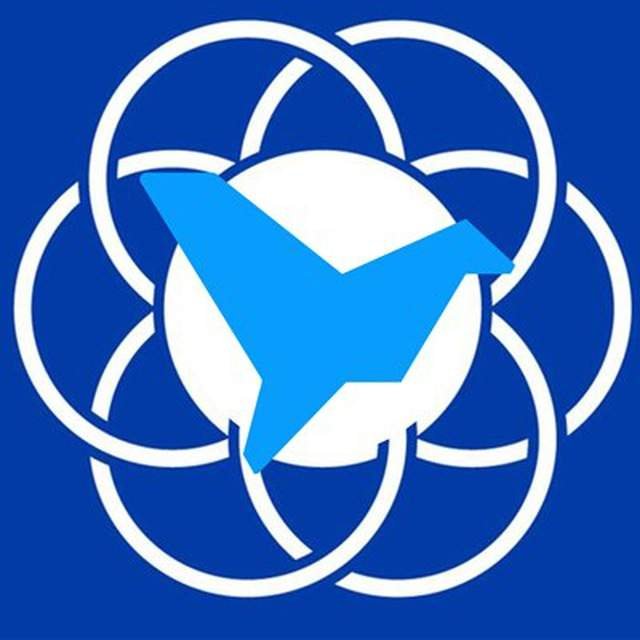 About BOID
Boid is short for bird-oid. A computer simulation of birds in a flock. Each "boid" follows simple rules of interaction with nearby boids. Many boids interacting results in emergent meta patterns. Likewise, the Boid Platform relies on computing resources from a large number of individual contributors. These small contributions cumulate into massive real-world impact.
At the heart of Boid is the desire to make the benefits of blockchain technology accessible to all people. Boid acts as a gateway, lowering the barrier to entry for non-technical users to directly participate in blockchains and distributed computing projects. Boid has a social network layer, where users can join together in teams and compete on global leaderboards.

BOID is one such project that focuses on "harnessing" the CPU power of idle computers and applying the CPU power towards solving mathematical and algorithmic calculations. Mapping the way by solving Cancer Marker, ( A tumor or Cancer marker is a biomarker found in blood, urine, or body tissues that can be elevated by the presence of one or more types of cancer. Mapping Cancer markers aims to identify the markers associated with various types of cancer & how they eventuate.) equations is a perfect example.
Every day Boid processors contribute over three years worth of CPU time to solving distributed computing cancer research work units.
FIGHT THE GOOD FIGHT joining Boid communities that have real impact 💥
Telegram: https://t.me/Boidcom_official
Twitter: https://www.twitter.com/boidcom
🌟 Thanks for stopping by!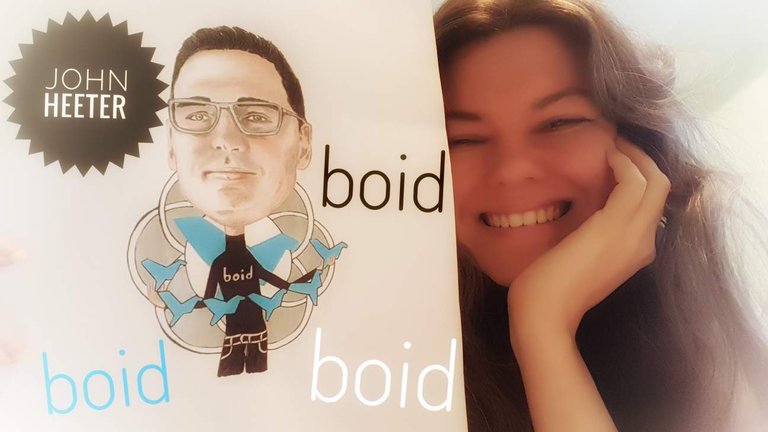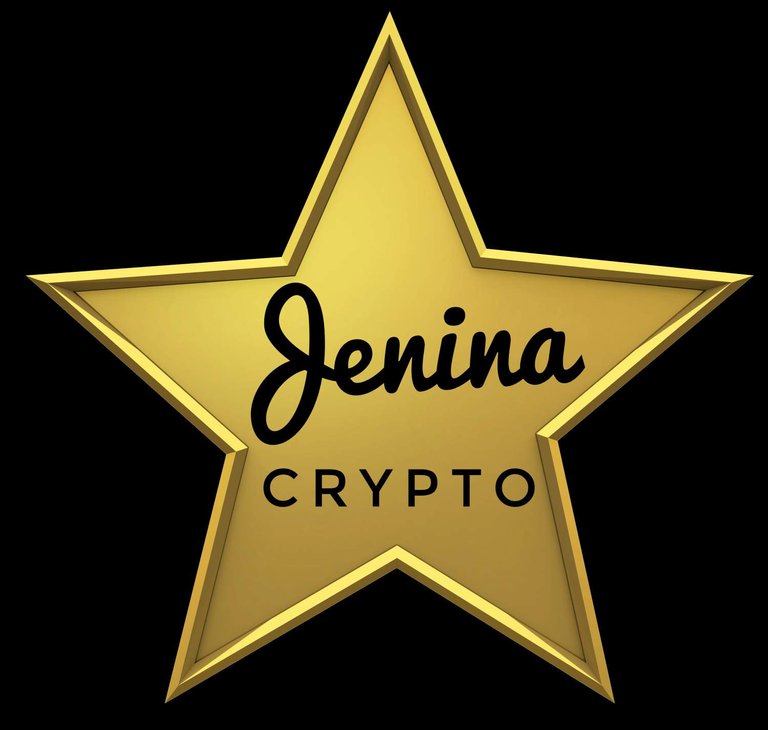 About ☆Jenina🌟Crypto☆
Jenina🌟Crypto is The Cartoonist of your favorite CryptoStars!☄ And also discussions.app, puml.io & LynxChain Influencer.
☆Jenina🌟Crypto☆ is on Patreon | Twitter | Instagram | Steem | Creary | Uptrennd: https://linktr.ee/jeninacrypto
For Cryptoart commissions 🖼☄ & sponsored CryptoCartoons Contact to:
Telegram: @jeninacrypto
Email: [email protected]
🙏 Feel free to donate if you want to support my Cryptoart:
BTC:
bc1qrpccak4ru9ge2rlp95yamghk9rxfhdx2exvngl
Join my New Telegram Group!💬 https://www.t.me/jenina_crypto
💥Join LynxChain A New Blockchain designed for mass market applications:
https://create.lynxwallet.io/jeninacrypto
🌟 Thanks for your support! 😉🎨☄