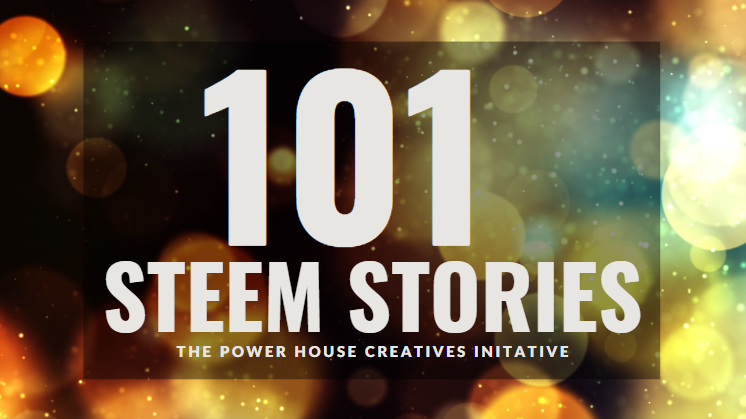 HAPPY FRIDAY FANTABULOUS PEOPLE!!
❤❤❤
In my opinion... Fridays are for good news, good vibes and good times - and I have been waiting the week out to see just how many reasons I would have to feel on top of the world today - and there are plenty - 101 to be exact!
Just over a week ago, a handful of us (25 to be precise) from my Power House Creatives community, kicked off the #mysteemstory initiative. When conceptualising a community initiative that would make some waves on Steem and create positive attention and exposure to the outside world, I really did not foresee just how much momentum it would gain... and it was a LOT! In one week, we have had exactly 101 participants and that number can only ever grow. I had decided on Wednesday already that I would save this post for Friday (today) and having finished the post count at 101 - it just seems like there is something magical about the fact that it happened to reside on that number today!
Some of you may recall the two @theycallmedan dpoll competitions that he ran about a year ago - the Steem feed was absolutely swamped with thumbnails from the various teams appealing for votes. As much as it was incredibly competitive it was also one of the most unifying experiences that Steemians had encountered in a very long time. It REALLY brought the community together! The positive energy and excitement during both dpolls could be felt throughout the entire blockchain. It was amazing! I wanted my PHC community to create something similar - I wanted the hype, the excitement, the re-ignition of passion, connecting of individuals and an overall sense of standing together as a unit.
We scheduled our posts so that they would all hit the blockchain at precisely the same time and when they did people immediately began jumping on board. The blue "My Steem Story" thumbnail was literally EVERYWHERE - Steem, Twitter, FB - you name it!! People from ALL over the world were joining in and everyone was sharing it!
Like I said in the intro on the original initiative post - everyone has a story and people like to hear other people's stories - it gives them "first hand" guidance and "salt of the earth" knowledge.
Not only has this initiative connected many people who are already on the Steem blockchain but it has also created an instant resource for outsiders and newcomers that contains a wealth of information, knowledge and guidance. One hashtag can now direct people to first hand stories that cultivate peace of mind and offer reassurance to those less familiar with this space. How amazing is that!
101 STEEM STORIES
forever growing
and that is definitely worthy of a happy dance!
I would like to say a VERY SPECIAL thank you to the first 101 Steemians that played a part in creating the eternal resource that is...
You guys and gals put forward absolutely incredible posts!!! I have yet to finish reading and responding to all of them - but I will lol! (I think I am about half way through at this point). You are all absolute LEGENDS in every sense of the word!!!
@iamraincrystal, @mrnightmare89, @redheadpei, @joanstewart, @oneray, @free-reign, @goldendawne, @bluemoon, @freedomtowrite, @wonderwop, @dexpartacus, @bozz, @blueeyes8960, @bdmillergallery, @marybellrg, @davidesimoncini, @derekrichardson, @zekepickleman, @antoniarhuiz, @fenngen, @justclickindiva, @tryskele, @mariannewest, @fmbs25, @felt.buzz, @jayna, @brittandjosie, @wwwiebe, @bengy, @lizelle, @rem-steem, @manoldonchev, @sgbonus, @carolinacardoza, @porters, @chelsea88, @imaluv54, @janaveda, @shadonchundra, @imadear, @spellmaker, @lymepoet, @mrprofessor, @wira8788, @issymarie, @lisfabian, @mgaft1, @zellypearl, @denissemata, @pixiepost, @zeleiracordero, @watersnake101, @mariita52, @zord189, @mballesteros, @slwzl, @hafizullah, @carlos84, @glotokens, @soyunasantacruz, @lecumberre, @oppongk, @ambiguity, @rokhani, @mafalda2018, @madushanka, @partitura, @clixmoney, @nathyortiz, @yeceniacarolina, @eugelys, @abitcoinskeptic, @nachomolina, @mariela53, @belemo, @roadstories, @detlev, @libertycrypto27, @giocondina, @sacra97, @belkisa758, @maryorser, @pablo1601, @tomlee, @olivia08, @cetb2008, @hlezama, @yiobri, @lisbethseijas, @betzaelcorvo, @wendyth16, @helengutier2, @marcybetancourt, @priyanarc, @mllg, @manuelramos, @jennyzer, @leveuf, @bliss11

❤❤❤
This initiative is forever open to ANYONE that wishes to participate by adding their story. You can find all the "how to" details in my original post...
❤❤❤

What a fantastic way to end the week and to kickstart the weekend!
Woohoooooo!!!

Here's wishing you all a magnificent weekend!

❤❤❤

Until next time...
Much Love from Cape Town, South Africa xxx
Jaynielea
FOUNDER OF THE POWERHOUSE CREATIVES & STEEM SOUTH AFRICA
JOIN ME ON TWITTER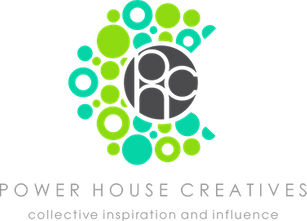 A community of individuals who are dedicated to producing quality content
which adds value to the Steem network and beyond.

JOIN OUR DISCORD COMMUNITY
SUBSCRIBE TO OUR COMMUNITY FEED
LIKE OUR FB PAGE
FOLLOW US ON TWITTER


Connecting the people of #STEEM across South Africa. #steemsa

JOIN US ON DISCORD (South Africans Only)
JOIN US ON TWITTER
JOIN US ON FACEBOOK




ALL IMAGES ARE MY PROPERTY UNLESS OTHERWISE CREDITED