Because of this particular one, everyone seems to be talking about one of the least favorite movie genres: documentaries.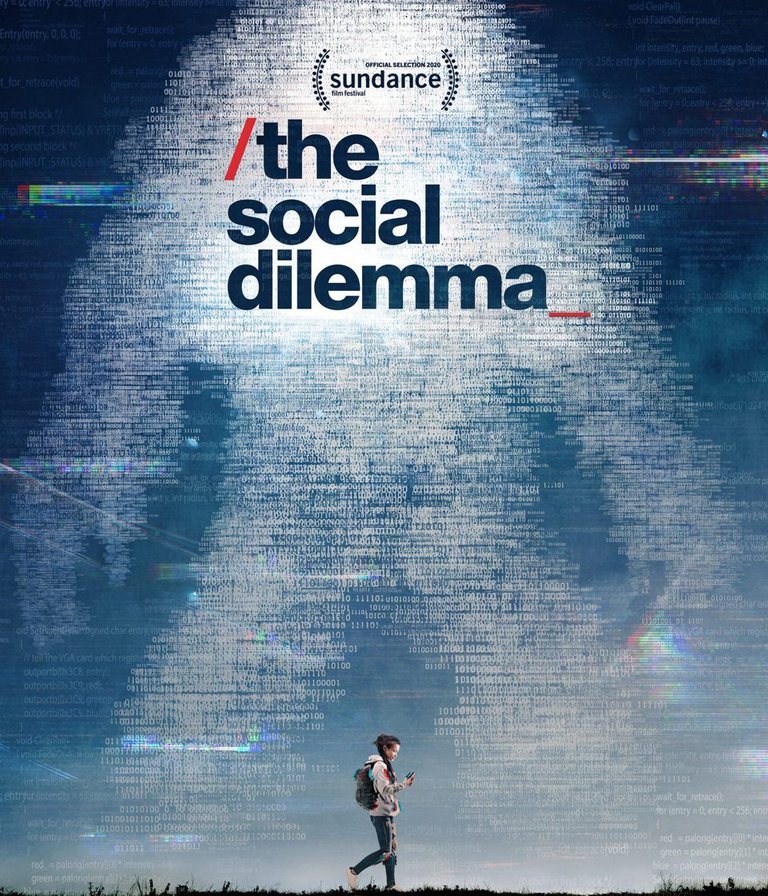 Source

How did I approach this documentary? With the same skepticism the creators of the tools that are turning us into "voodoo dolls", and who are featured in the film, want us to see social media. The documentary was directed by Jeff Orlowski, produced by Exposure Labs and Argent Pictures, and made available through Netflix, a platform already under scrutiny for building up a menu of content that seems to veer towards a certain liberal or progressive agenda. With all that in mind, the documentary seems a bit contradictory (assuming it is associated with that agenda) because it questions the very platforms that have allowed, say environmentalist groups, to question those who negate human impact on global warming and to gather followers of a green agenda to protest anything that threatens the environment and produce material to counter mainstream narratives.

Dissecting The Social Dilemma.
In this documentary there is obviously the acknowledgement that Social Media and technology in general, especially that involving Artificial Intelligence, have worked miracles for our generation; as well as the disclaimer that it was not in the minds of the creators of all these tools that serve social media today to serve political or business agendas, manipulate people's will, alienate them, or create addiction.
A dilemma is supposed to mean a catch-22 kind of problem, where no matter what choice you try to make, you are screwed. The documentary's conclusions certainly put people in a big dilemma, having to decide whether to stick to social media, knowing well they are being manipulated, or quitting and facing possible ostracism, which in turn will make them more vulnerable to manipulation.
According to Tristan Harris (Google's former design ethicist), the fundamental problem of social media does not have to do with technology strengths but with human weaknesses. The "spell" Harris talks about we call it witchery in Venezuela. With that term we too have tried to explain or justify the massive passivity of the people that has allowed the Bolivarian revolution to destroy our country and threaten the stability of the whole continent. And here lies the fundamental strength and weakness (depending on how you look at it)of the documentary's argument: do people have free will? They seem to agree on a big NO. It is as if whatever AI wants us to do we will do.
I can't help but wonder, does A.I. also impair us to exercise parental control, for instance? How can parents waive their responsibility and, in the name of children's privacy and independence, allow technology, corporate interest, political agendas, and psychos to take control of their kids?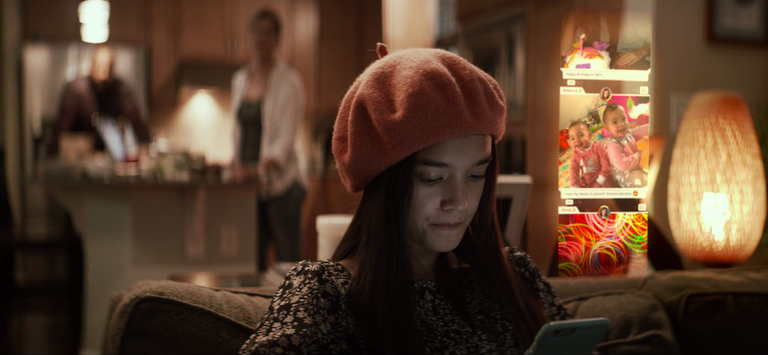 The docu-film intersperses interviews and a full-length-movie-like dramatization that provides interesting details about the film's argument. In the first scenes a teenage girl ignores her mother's call to help set up the table for supper. She was too absorbed in her phone. The parents look helpless, clueless. A later scene will illustrate this better when after deciding to remove all phones from the table and put them in a time-locked container the parents witness how the same teenage girl smashes the box after just a few minutes. Why can't a parent control the use their children make of electronic devices? More than a corporate model problem, which is the documentary's ultimate argument, for me it is a cultural problem. One many cultures around the world have consumed and assimilated from the main content producers, whose products are being sold all over the world in different media formats.
Self-esteem is one of the main issues that comes up in the documentary and I believe that before we blame any algorithm for our kids and some adults' dependence, we should question what we are doing individually and as families to build defenses against digital or real-life manipulation.
Tim Kendall, Facebook's former Executive, talks about the business model he helped build and which they borrowed from Google. He would later express regret that they knowingly decided to monetize on people's dependence on the platform. But, it still begs the question: don't people still have the will to choose whether or not they care about ads placed in their daily interations? In my mind, the more intrusive an ad is, the less I want that product.
Computer scientist Jaron Lanier (Founding father of Virtual Reality) has a radical solution: delete all social media now! This can and should be done in places with good economies and high human development indexes, where things not only still work, but have improved exponentially: transportation, services such as phone and Internet, free press, etc. Ironically, these are the places where it would be most unlikely for something like that to happen. In places like Venezuela where not a single newspaper is circulating and most online press is censored, where phones and electricity fail constantly and where hyperinflation has made it impossible for people to move around, a measure like that can have devastating effects.
Roger McNamee, a Facebook early investor, Aza Raskin (ex employee at Firefox and Mozilla labs,) among others, highlight that unlike the companies of the past that sold or exchanged tangible products for uses to use or consume, for the mega tech industries of today "the customers are the advertisers; we, [users], are the thing being sold."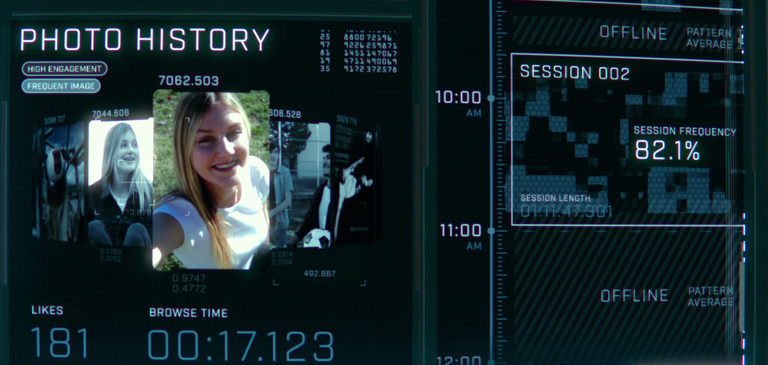 Jeff Seibert, former Twitter Executive, echoes the concept of "surveillance capitalism", which is not that new and had been actually anticipated by most sci-fi writers, according to which "everything we do online is being tracked, watched, and measured." It is a chilling realization, though, to have the certainty revealed by the very Dr Frankensteins that created the monster that looked at us from the other end of the screen, everything we look at and for how long! They basically know our feelings, and based on our habits online, can generate options that seem to us like choices we make, but which are in fact their driving us into predictable places based on our habits and states of mind.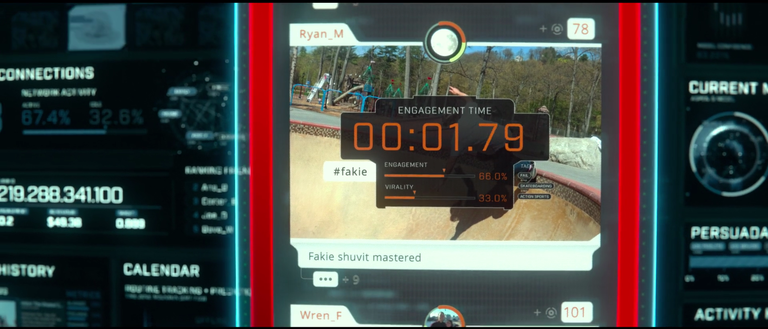 Sandy Parakilas (Facebook former operation manager) clarifies the old data-sharing assumption:
"It's not that our data is being sold. They build models that predict our actions, whoever has the best model wins." Thus, every person connected to this massive AI machinery becomes, in their words, a voodoo doll that is individually manipulated by algorithms.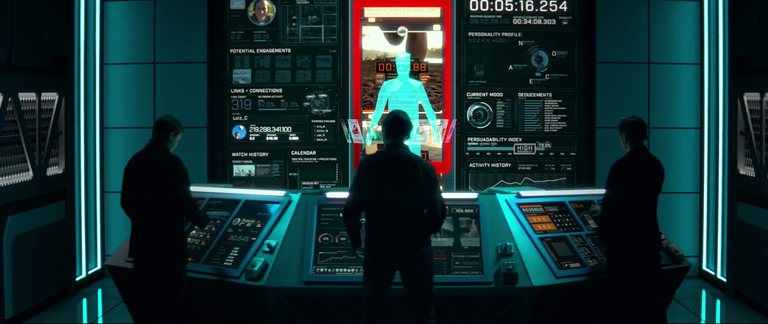 These algorithms have three goals: Engagement (keeps you scrolling), Growth (keeps you coming back and inviting more friends), and Advertisement (makes sure that while all that is happening someone is making more money through ads).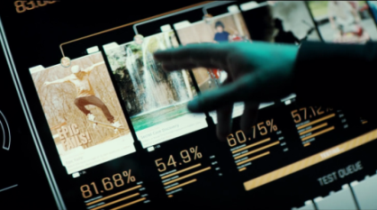 |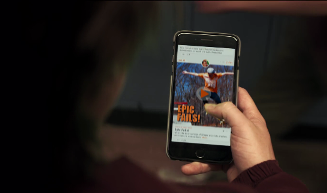 According to this, Lanier argues, this generation, which prioritizes online connection, is being financed by a "sneaky" third party "who is paying to manipulate" whoever gets connected. Communication and cultures ultimately means mere manipulation.
How do they do it? According to Harris, this is not different from magic.
But about that I'll tell you in the next post because this is getting too long.
Thanks for stopping by