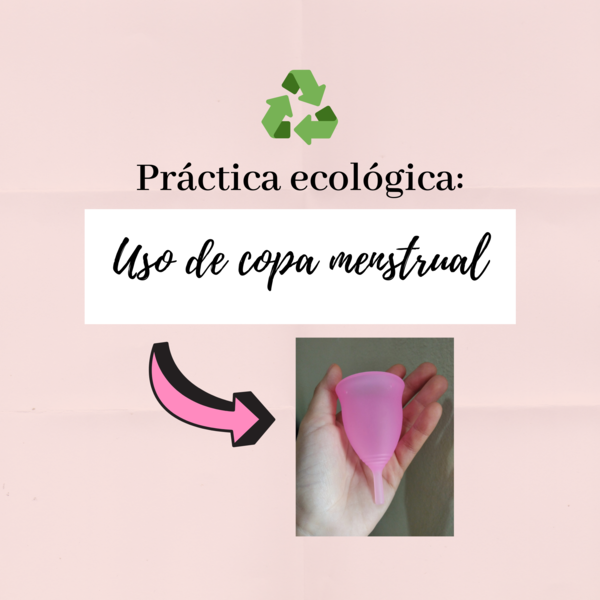 ---
[Español]
¡Saludos, hivers!
Desde el 2020 he estado investigando un poco más acerca del cuidado del medio ambiente y algunas medidas que podría integrar en mi estilo de vida para disminuir el impacto ambiental. Entre las prácticas ecológicas que me propuse implementar en el 2021, está el uso de la copa menstrual ¿Conocen acerca de ella?
[English]
Hello, hivers!
Since 2020 I have been researching a little more about environmental care and some measures that I could integrate into my lifestyle to lessen the environmental impact. Among the ecological practices that I set out to implement in 2021, is the use of the menstrual cup, Do you know about it?
---
Básicamente, la copa menstrual es un producto de higiene menstrual, realizado con silicón quirúrgico y por lo tanto, su uso es seguro en contraste con el uso de tampones, que pueden generar infecciones severas aunque poco frecuentes.
Características que debes considerar para elegir la copa ideal
Talla. Las copas menstruales viene en talla S, M y L, aunque en Venezuela sólo he visto proveedores con tallas S y L. Escoger la talla depende de si se han tenido partos vaginales o no, si eres menor o mayor de 26 años, incluso hay tiendas que presentan un test y brindan asesorías para ayudar la mujer a elegir la talla indicada.
Certificación de calidad. Sin verificar los sellos de certificación, se corre el riesgo de que causen alergias por no ser fabricadas con material adecuado o causen molestias físicas por no presentar una forma apropiada que se adapte a la anatomía femenina. Algunas marcas reconocidas internacionalmente son: Organicup, Meluna, Divacup, Mooncup, Maggacup, y aquí en Venezuela, Liluna Cups, que fue la que compré. Hay muchas otras marcas de calidad, es cuestión de investigar y seleccionar.
Basically, the menstrual cup is a menstrual hygiene product, made with surgical silicone and therefore, its use is safe in contrast to the use of tampons, which can generate severe but rare infections.
Features to consider when choosing the ideal cup
Size. Menstrual cups come in sizes S, M and L, although in Venezuela I have only seen suppliers with sizes S and L. Choosing the size depends on whether you have had vaginal births or not, if you are younger or older than 26 years, there are even stores that present a test and provide advice to help women choose the right size.
Quality certification. Without verifying the certification seals, there is a risk that they may cause allergies because they are not manufactured with adequate material or cause physical discomfort because they do not have an appropriate shape that adapts to the female anatomy. Some internationally recognized brands are: Organicup, Meluna, Divacup, Mooncup, Maggacup, and here in Venezuela, Liluna Cups, which was the one I bought. There are many other quality brands, it is a matter of researching and selecting.
---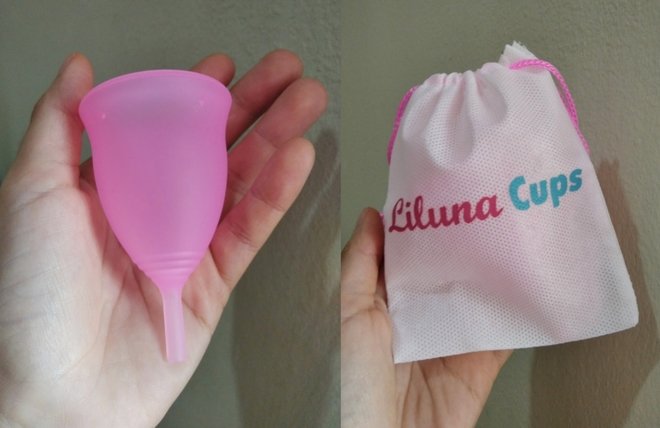 ---
Beneficios de usar la copa menstrual
A nivel ambiental: se generan menos desechos, pues una copa menstrual tiene una vida útil de 10 años, mientras que los tampones y toallas sanitarias deben ser desechados posterior a un solo uso, por razones obvias.

A nivel económico: el valor de la copa menstrual oscila entre 10$ a 40$, pero es una inversión que dura 10 años, mientras que semestral una mujer podría gastar 10$ en toallas sanitarias, al menos en Venezuela, e invertir en tampones es incluso más costoso a largo plazo.

A nivel personal: Muchas mujeres se ven limitadas en sus actividades diarias durante la menstruación debido a las incomodidades y "accidentes" que pueden suceder con el uso de la toallas sanitarias. En contraste, las mujeres que aprendieron a usar la copa refieren mayor libertad para desempeñar sus actividades, ya que cuando está bien colocada, no hay riesgo de mancharse ni causa dolor.
Benefits of using a menstrual cup
At the environmental level: less waste is generated, since a menstrual cup has a useful life of 10 years, while tampons and sanitary pads must be discarded after a single use, for obvious reasons.
At the economic level: the value of the menstrual cup ranges from $10 to $40, but it is an investment that lasts 10 years, while a woman could spend $10 on sanitary pads every six months, at least in Venezuela, and investing in tampons is even more expensive in the long run.
On a personal level: many women are limited in their daily activities during menstruation due to the discomfort and "accidents" that can happen with the use of sanitary pads. In contrast, women who have learned to use the cup report greater freedom to carry out their activities, since when properly fitted, there is no risk of staining or pain.
---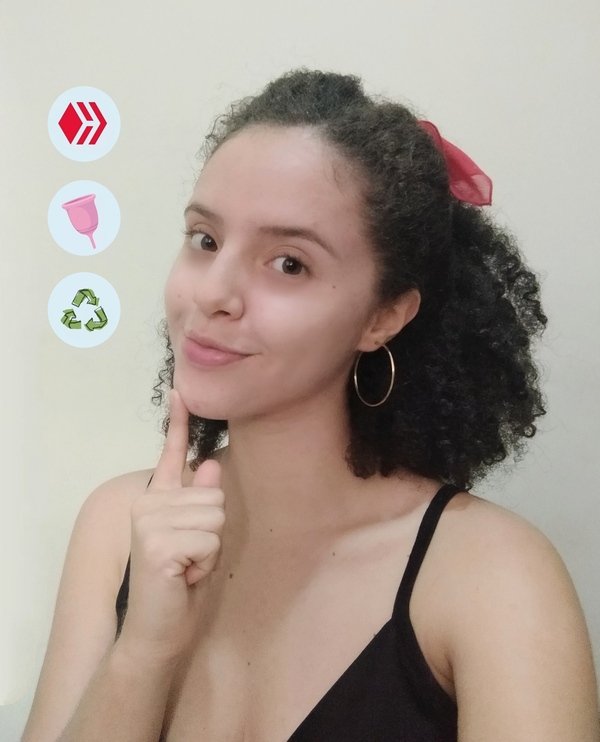 Mi experiencia
Apenas la he usado un ciclo pero ha sido genial, sin dolor, sin problemas ni accidentes, por lo que pienso continuar utilizándola a largo plazo. Me mueve la idea de disminuir el impacto ambiental que puedo generar desde mi individualidad y en conjunto con las mujeres que se sumen a esta práctica.
Yo inicié por recomendación de una amiga y las compramos usando este proveedor en Venezuela: Liluna Cups. Aprovechamos una promoción de 2 copas por 20$, por lo que gasté aproximadamente 11 HBD, hace un par de meses.
De entrada, puede causar un poco de temor y dudas "¿Cómo la uso? ¿Se puede atascar? ¿Genera infecciones?" Para usarla recomiendo ver los numerosos vídeos informativos que hay en las tiendas virtuales de estos productos o en Youtube, en donde explican de forma detallada cómo colocarla. No, no puede atascarse y si lo hace no puede "perderse", debido a la constitución anatómica de los órganos genitales internos de la mujer. No, no genera infecciones, mientras se usen las medidas higiénicas adecuadas y se compre una copa certificada.
My experience
I have only used it for one cycle but it has been great, no pain, no problems or accidents, so I plan to continue using it in the long term. I am motivated by the idea of reducing the environmental impact that I can generate from my individuality and together with the women who join this practice.
I started by recommendation of a friend and we bought them using this supplier in Venezuela: Liluna Cups. We took advantage of a promotion of 2 cups for 20$, so I spent approximately 11 HBD, a couple of months ago.
At first, it may cause some fear and doubts "How do I use it? Can it get stuck? Does it generate infections? " To use it, I recommend watching the numerous informative videos in the virtual stores of these products or on Youtube, where they explain in detail how to insert it. No, it cannot get stuck and if it does it cannot get "lost", due to the anatomical constitution of the woman's internal genital organs. No, it does not generate infections, as long as proper hygienic measures are used and a certified cup is purchased.
---
Sin más que agregar, pueden escribir sus dudas en los comentarios y a las mujeres que me leen, les invito a conocer más acerca de esta forma sostenible de llevar su ciclo menstrual, así como también conocer más acerca de su propia anatomía femenina. Chau. ¡Besos! Que tengan feliz día. ❤️
Without further ado, you can write your questions in the comments and to the women who read me, I invite you to learn more about this sustainable way of carrying your menstrual cycle, as well as learn more about your own female anatomy. Bye. Kisses! Have a great day. ❤️
---