I arrived feeling decidedly unenthusiastic about the whole affair but, never one to shy away from responsibility, I approached the gatekeeper stated my name and business and was admitted into the inner sanctum. There was no turning back now.
I waited like the others, patiently, for the fate we were soon to face; We were together now, but would face our doom alone. I'd like to say we would all face it standing up, but I knew it wouldn't be, just couldn't be, and that most of us would have to take it laying down, the instruments of torture out of sight until the last moment and bright lights blinding us as our tormentor went to work.
A pretty young girl came over and called my name...My eye should have been more appreciative of her lovely looks.. But all I could think of was my impending doom. I rose and, with reluctance, followed her into the dentist's room.
---
---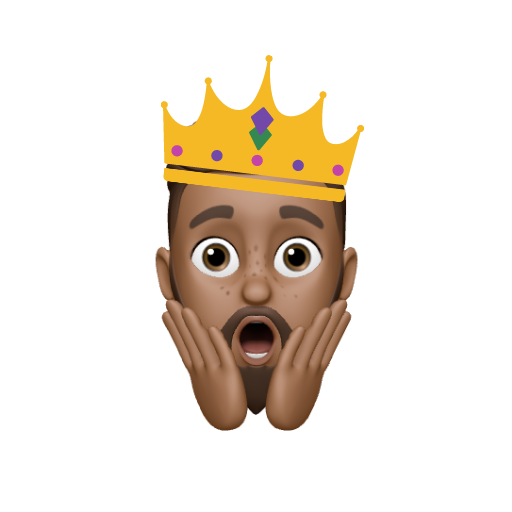 I was here for a crown, but let's just call it what it truly is; Torture.
After some enjoyable small talk my torturer and dentist, a lovely South African girl, got down to business explaining the methods and process of what she would do to me, the crown. This is how it went.
I'll stick this massive needle about seven inches into your gum and squeeze in some toxic rat poison to numb the left side of your body and to ensure you talk like a drooling brain damaged person for at least the next twelve hours.
She seemed pleased at the look of pain and horror on my face as it contorted with the thought.
Then I'll scan your lower jaw with a camera to get a 3D model of it.
She held up a thing that looked like a huge silver dick with a blue light at the end and she waved it like a rubber dildo smiling the whole time.
After I've done that I'm going to take this drill, one I liberated off a 1950's gold mine in the Yukon, and grind off two millimetres from the top off the tooth and one from all the sides. Don't worry, you won't feel a thing. Hopefully.
I looked at the drill, an evil looking thing that would be doing about 15,000 RPM in my mouth shortly. If she found gold in there I hoped she'd share it with me, but my spidey-senses were telling me there would be no gold.
I'll Polish whatever pitiful remains are left of your tooth and then stick the big camera-cock back in there and scan the upper jaw and tooth area whilst giggling about that big phallus going in and out of your mouth.
I was dubious. I looked dubious. Wouldn't you be dubious? She seemed to be getting overly excited about that phallus being in my mouth.
When that's done you can leave, taking your pathetic little ground-down tooth with you, and wait for me to call you. We will be using the 3D model we create on the computer to mill the crown ready for fitment. Don't eat, don't drink, don't touch the tooth, don't breathe, don't walk, don't look at anything, don't think, don't talk, don't move...Just don't do anything. Now off you go.
---
With that she began the process she'd described and after being tortured for an hour or so she declared phase one complete.
I made my way out of the dentist's room and onto the street feeling a little hard done by. There I sat trying not to do anything as instructed...For an hour.
On returning to the chair she had more torture lined up for me, but phase two was far less jabby and drilly and there was no cock-camera involved at all.
Basically she made sure the crown fitted properly, made some adjustments and then slathered it with glue, Tarzan Grip or QuickGrip I believe, and jammed the crown over the top of my ground-down tooth.
Phase two complete, it looks good. You see, it didn't hurt a bit did it?
She seemed happy with her work, but I suspected she was thinking about money right about then. I would have cheered but I had lock jaw from holding my mouth open for the last two hours. I managed a small whimper though, a whimper of exhalation I think you could call it.
My dentist tried to make small talk once again, but I knew she was simply interested in getting my money now, she has a Mercedes to pay for after all.
---
That was my crown experience today and now, hours later and despite the fact I still can't feel half my body, I think it went well. It's actually a combination of some very cool technology and I was pretty impressed with how smooth the process was.
The 3D scan was cool and how they mill the crown is also. They do it on a machine called a...It's a...Erm, well, let's just call it the crown milling machine. The crown itself is made from a lithium desilicated ceramic material; Glass basically, very tough glass.
This is my first crown and hopefully last. I have to say, it wasn't half as bad as I had thought it might be and in truth was pretty low impact. The needle, yeah I don't love it, and the drilling...Well, I didn't feel a thing thanks to two needles...I can't complain.
Have you ever had a good or bad experience at the dentist? I don't know many people who love it and most hate it to the point of not going. I'm in between I guess and go a couple times a year...I like to eat I guess and having good choppers help get that done.
Tell me below about your dentist story though...I'll get back to you when the feeling in my left side comes back. 🤣
---
Design and create your ideal life, don't live it by default - Tomorrow isn't promised.
Be well
Discord: galenkp#9209