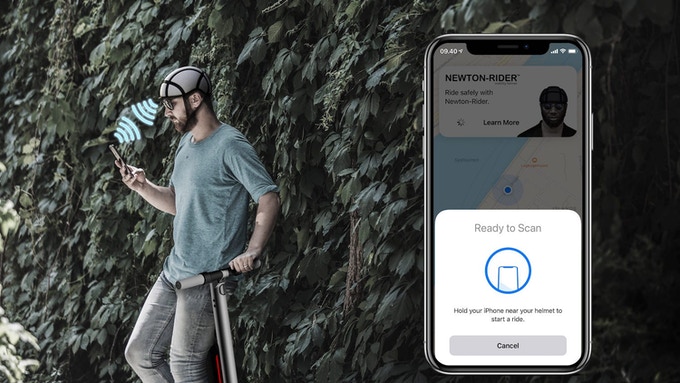 Source
Dear friends,
You know in this blog I normally come up with a technological product which is very smart and other innovativeness or invention of new technology. Today I am going to share a new generation or future helmet. You know helmet is very much needed for each of us but it is difficult to carry the helmet all the time because it takes some space and for its an equal or undesirable shape, we cannot carry it all the time with us.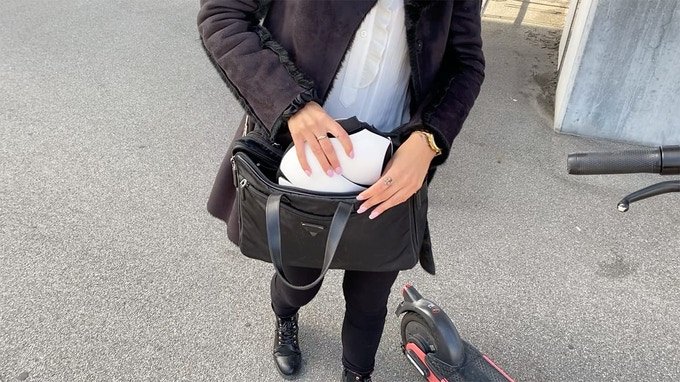 Source
But here is the solution now we can fold our have made by maintaining the strength which is very much essential part of the helmet. So, I am going to share some features and advantages of this helmet and its invention techniques which is very much suitable for stress relief that means protection and on the other hand convenient to use operational with apps connected.
It's basically Sleek, Thin, Semi-soft and Foldable
The main purpose of helmet is to protect our head on critical circumstances like accident. So, in that case the strength should be at optimum level so that it can protect us. From will you figured you can easily compare this helmet with other traditional helmets in terms of strength. Those are strong but brittle but this word is soft and capable of protecting much and heavy load. So, I think this is a good solution about helmet which just giving us the flexibility as well. This is the innovativeness of new modern science that is Material science and its properties as you know a lot of research are going on the properties of Material and alloy or composite material and this is the outcome of such kind of research that we are getting that much strength resistance by soft material as well. It's about the norm of Science and Engineering.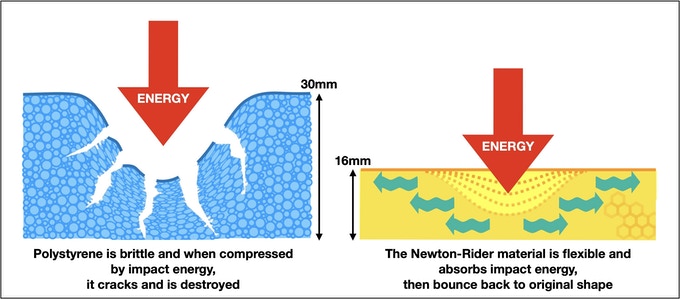 Source
The devices which we use in our life should be compact and must fit. So here its flexible so it can be easily adjusted to our head and as it is foldable it can be easily getting it anywhere anytime. So, nobody can understand that I have a helmet in my bag.
Some modern and smart Technologies like application connection has been incorporated so theft problem and other relevant data can be monitored by phone as well through application.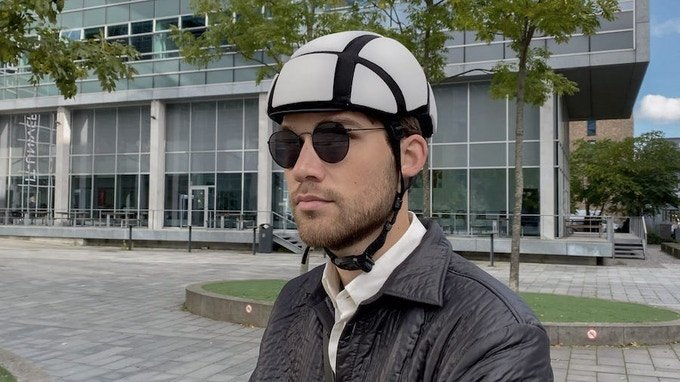 Source
You can check the link below to know the details and something more about the helmet
https://www.kickstarter.com/projects/newton-rider/newton-rider-the-bicycle-helmet-like-no-other


Who I am

This is Sayful
Ex Banker
Part time blogger
By Profession Lecturer
Fasinated by Nature and Cricket
Day dreamer and a round pig in square hole
Write on Textiles, Online Money Making, Agriculture & Technology

Upvote, Reblurt and Follow me on blurt @engrsayful

This is Saiful's Classroom from @engrsayful

Find me on