All who lives in the crypto universe knows it's not as simple as living in the 'real' world. Getting an account at eg HIVE is not as simple as subscribing to whatever Internet based service outside the crypto universe. Transferring funds requires extra steps compared to what we are used to in our 'normal' lives. But we all not shy away from entering this super interesting and existing universe that emerged about 10 years ago. Though the crypto universe is different, when using good guides, combined with logic and common sense, we come far and usually get things done. Sure, it takes a bit of effort, time and we need to be a bit adventurous, but in the end it's all not terribly complex.
This post is not about the crypto universe, maybe its not even for those who live in the crypto universe, but for all those who usually reach out to someone else when they want something done to their computer or laptop, whether this be installation of some application, reconfiguration of some settings, or solving some of the errors popping up. Sure, it's not a problem to reach out to others, but wouldn't it be cool you don't need other people to go about and around technology? Wouldn't be cool to become more self-sufficient? With the ever increasing dependency on our computer to go around in our day-2-day lives, it makes much sense to be able to solve computer things ourselves, doesn't it?
The aim of this post is to inspire all those who want things done, to become a bit more adventurous and try to solve computer stuff yourselves, instead of reaching out to others.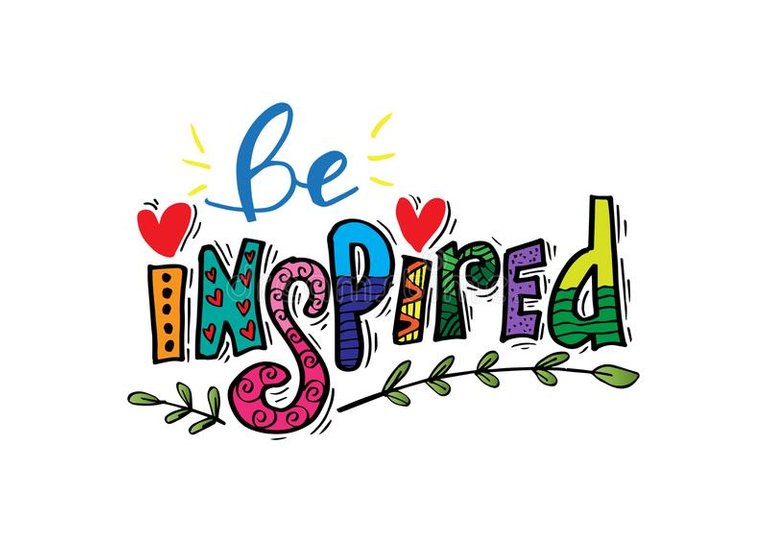 published by Dreamstime (source)
A few weeks ago, the notification center of my Mac started to bombard me with 'end-of-support' messages. Telegram, Google and many other apps didn't like my old operating system anymore. El Capitan (a great name for an operating system), needed to be replaced for something more recent.
Challenge accepted!
I bought myself an external hard disk, connected it up, launched the Mac standard backup tool "Time Machine", told it to backup to this newly acquired hard drive, waited a few hours until the backup was finished and hit the OS upgrade button in the Apple App Store. Less than an hour later, all the complaining of a wide range of apps stopped; They all love the newest Apple OS named Catalina. And who wouldn't? For starters, Catalina is a beautiful name!
But this is not the end of the story...
As with many upgrades, not everything goes as smooth as we would like. In my case, I didn't had access anymore to my Microsoft Windows based applications. To allow Windows based applications to run on a Mac, I used Parallels. It was this piece of software acting up. I tried to install it again, but didn't work: error here, error there, error everywhere. Since I didn't had a software license to get the latest and greatest version of Parallels, I decided to search for a freeware alternative. Took me less than a minute to find one; Simply by typing into the Google search engine: "install windows on mac for free". The results included a YouTube video, which I skipped, since I like written explanations. The third search result titled "How to Install a Totally Free Windows 10 OS on Your Mac for ..." (link) was the one I opened, and turned out to be a hit. This article told me about the freeware VirtualBox applications providing similar capabilities to what Parallels was giving me, and on top of that, it informed me how to get a Microsoft Windows 10 edition running on my Mac without having to spend money buying a software license, whilst completely legal and supported by Microsoft.
The Effort
Though I was a bit sceptical at first, this morning I decided to jump out of bed when I woke up at around 6am, and try and get my Windows Apps working again by following the guide I found yesterday.
Of course, when installing the VirtualBox application, it presented me with an error. Something went wrong, and the application told me to contact the software owner. Tried all the steps again, and again the same error. "Darn, do I really have to buy a software license with Parallels?", I thought. But surely, I would not give up that easily. The solution: Google Search. I have no clue what this error message is about: "Kernel driver not installed (rc=-1908) Make sure the kernel module has been loaded successfully. where: suplibOsInit what: 3 VERR_VM_DRIVER_NOT_INSTALLED (-1908) - The support driver is not installed. On linux, open returned ENOENT." But Google does! Best way to search, is copy/paste the complete error message into Google and hit the search button. The first search result was a blog posted at Medium (link). "Could be something that will solve the problem", I thought: "Its worth to read and try". So I did, and 5 minutes later, I was able to open a Microsoft Windows machine on my Mac without a problem!
Next was to install my Microsoft Windows application I needed; An accounting application I started using more than two decades ago and still using today. I needed this working again, since my accountant is nagging me for a few weeks already for input to work on the books of 2019. How stupid was I when deciding to upgrade my Mac OS; A decision I made after my accountant made his initial request! Fortunately, the installation of this piece of software went flawless. Super slow, but flawless. Needed to tweak the VirtualBox application a bit to get the accounting app to work faster: Added a bit more memory to the Windows machine, increased the graphics memory as well and that was it! Perfect flawless user experience when operating the software. I had to configure language and keyboard setting in the Windows setup, so I could use the Numpad on my keyboard with the dot acting like a comma. I also had to make some network drives available to the Windows machine, since I wanted the data files to be available outside my Windows system. But all this was quite straight forward and simple to configure with VirtualBox.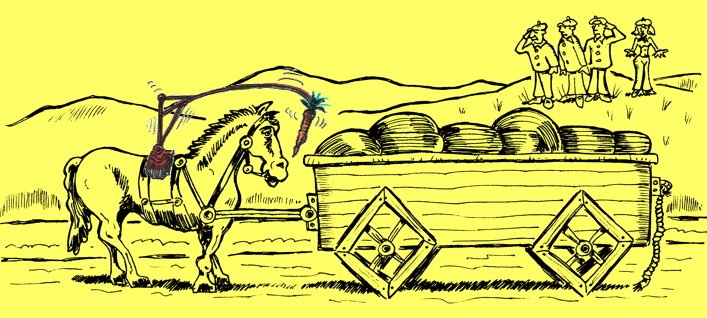 published by Performance Management Company Blog (source)
Logic and Trial & Error
Now you may think: "This edje is a nerd, he knows what he needs to do, but I don't, I'm a computer illiterate, so I can't do this myself, I really need to get support by someone else. How would I know about increasing the memory in VirtualBox? How would I know how to reconfigure VirtualBox and the Windows machines as edje did?"
Would you believe me that I did all the tweaking based on logic? Not at all on knowledge? Knowledge I got from the Internet. Logic drove me the right directions. To tell you the truth, some of the logic I used was a super simple one: Trial and Error. Try to change one thing at the time and check the results. When the result was what I wanted, cool! When the result was not what I wanted, then try again with some other solution. When I didn't know what to try, I simply searched the Internet for hints, solutions and guides.
Endnote
Making sure our computer continuous to stay our best friend, doesn't require others to help us. We can take actions ourselves. It boils down to our ability to follow guides and some super simple methods to search for the right answers. We don't have to be computer nerds. We don't have to know what Mac operating system is and how it works. We don't even have to know how we get a Windows system on our Mac. We just need to put in some of our effort, use some of our time, to get to the wanted results.
You know what? Less then 24 hours ago, I never heard of VirtualBox and I didn't know I could get a free copy of Microsoft Windows operating system. Three hours of effort later, I can finish my admin and get my accountant to work. Just because I'm a little adventurous, not shying away from seemingly complex projects, and took a bit of time to try uncharted waters.
BE INSPIRED
a HIVE original
all images by edje unless stated otherwise

qsounds music & story library | A...K | L...Z |
curie supported hive curator