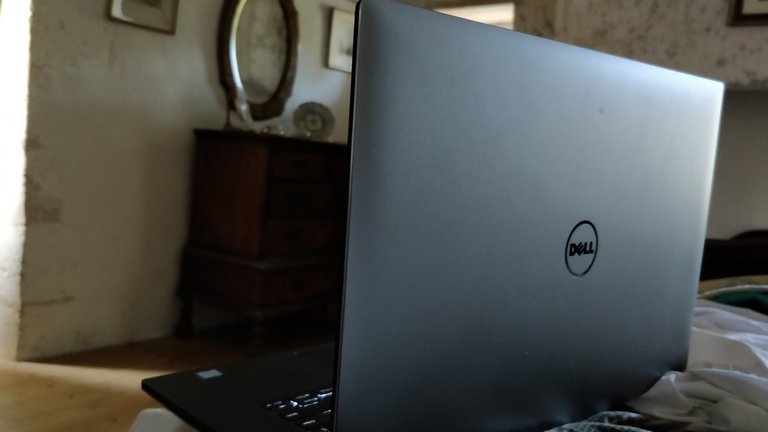 This week's @qurator Monday Mission asked us about the place and device where we do most of our creating for our blogs. I have two main devices that I tend to use for post creation, the first being the desktop gaming rig that sits in the attic... however, most of my writing and post creation comes from my XPS15 laptop that is my "on-the-go" machine.
The XPS15 is a great productivity laptop that I bought several years ago... a nice mix between power and portability with a nice industrial design with a metal shell, it was a departure for me from the gaming laptops that I had previously opted for. The GTX1050 and i7-7700HQ combination give more than ample power for light gaming whilst out of the house, whilst the combination of the excellent keyboard and Windows Precision driven touch-pad make for a pleasurable typing and writing experience.
At 97WHrs, the battery is right up against the maximum allowable size for a single battery for commercial flights... so, there is some serious battery life contained in the chassis, with the ability to easily charge via a regular power port or a USB-C connection (if the power supply has enough output ooomph!).
The XPS15 chassis design of this particular vintage has had some issues with some overheating components in the middle back area (between the fans and heat sinks) where there wasn't enough airflow to cool the components. This would result in some heavy throttling under load that wasn't directly related to CPU/GPU heating. However, there are little tweaks that you can make by applying thermal pads to connect the components to the metal chassis, thus wicking off the heat directly to the metal and using the chassis as a heat sink rather than relying on the airflow.
So, a nice mix between gaming and productivity requirements.... which means that it sees quite a bit of use in the house and or the garden, in cafes and restaurants... and most importantly, when I'm travelling and living out of a suitcase!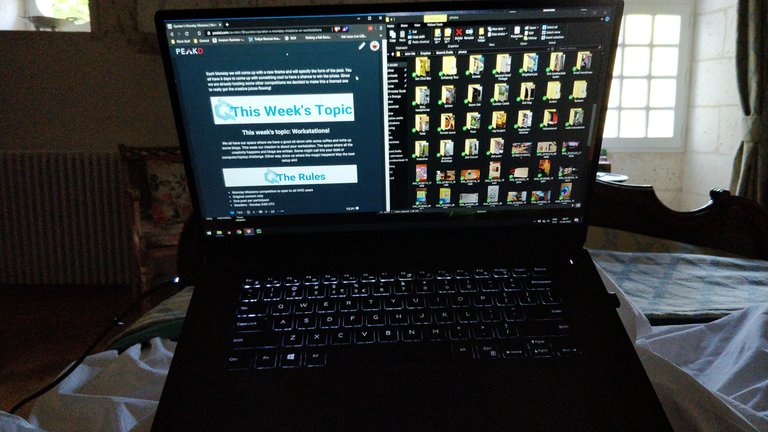 So, whilst travelling... I have my favourite interface on the left (the 1080p screen is pretty nice on a 15-inch screen with tiny bezels) and my folder of drafts and saved photos on the right. Generally, I have to think of which topic to write for the day... choosing something that has a nice variety of screenshots/photos from the collection that I've accumulated over the previous couple of years!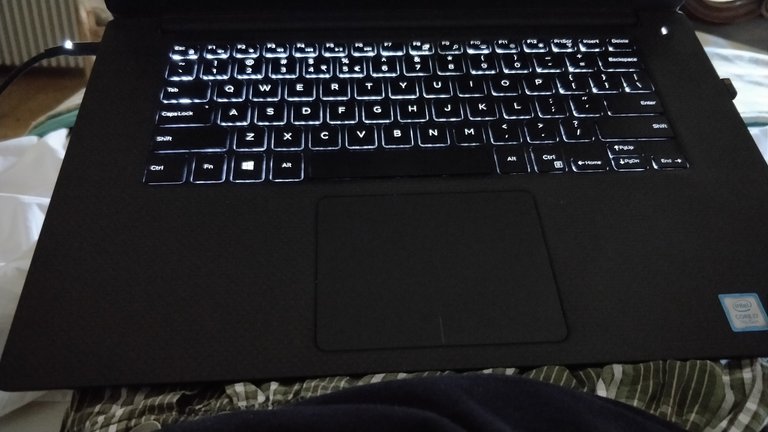 I've mentioned before that the keyboard and touch-pad combination is a real pleasure to use... but it isn't something that you really notice until you experience it. Most laptops have decidedly mushy or non-responsive keyboards and badly calibrated touch-pads.... which makes everything just that much more difficult when trying to write a 1000 word post! Dell, with the their premium XPS line, really got it right in this sector... and it shows, as the XPS line is one of the most sought after productivity laptops.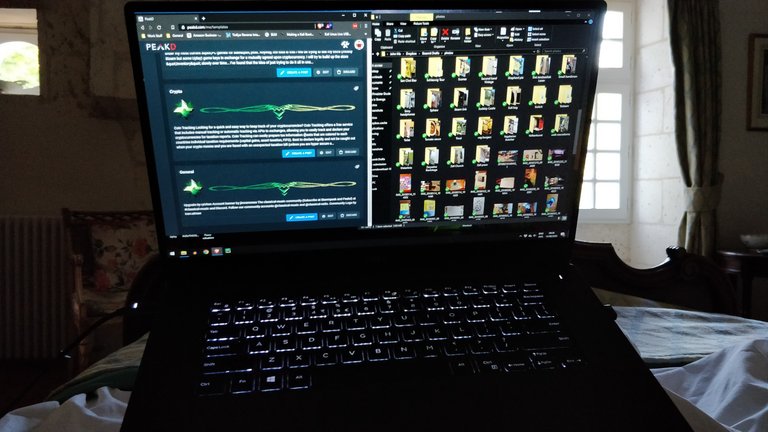 One of the best things about Peakd/Steempeak is the ability to save drafts and make templates for posts. I have a number of templates based on the topic that I'm writing about... and it just makes life so much easier when you don't have to worry too much about formatting and all of that non-creative stuff!
Saving drafts is also a bit of a godsend... as there are some days when I can write several posts... and other days when I struggle to write half a post! It's the best for the longer form gaming review posts... when I need some time to form my thoughts and opinions!
So, that is my post creation machine and process... I've loved every moment of using this XPS15 laptop, I fell in love with it from the start and I have to say that it has been worth every dollar that I paid for it! However, it is starting to show it's age in the gaming department (as a productivity machine, it is still top notch!) as the GTX1050 starts to get outclassed... and I find myself pining for a higher refresh rate screen as well.
Thankfully, my wife is due for a new laptop... and I might take the time to return to the gaming types of laptops, now that the AMD/Nvidia combination offers a nice sweet spot of performance and price. This means that this much beloved XPS15 is likely to find it's way to my wife... who isn't too fussy about hardware!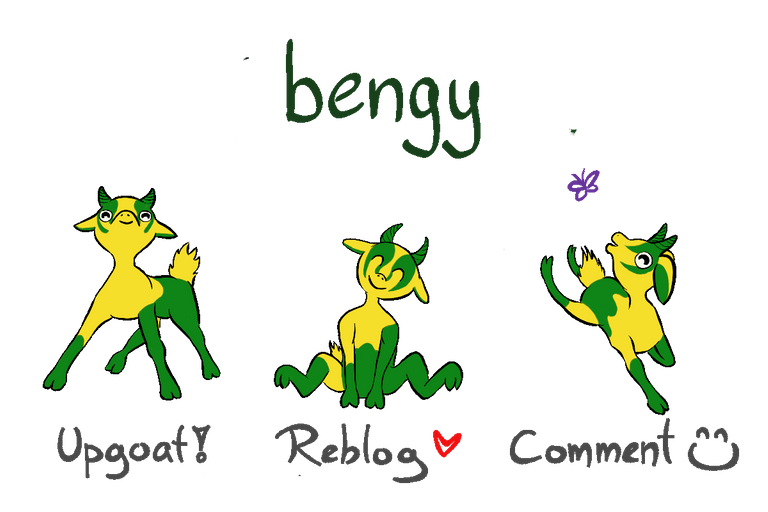 Upgoats by ryivhnn
Account banner by jimramones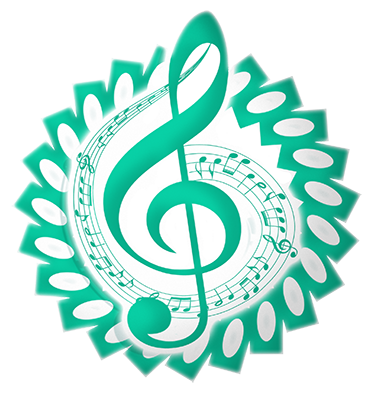 The classical music community (Subscribe at Steempeak and Peakd) at #classical-music and Discord. Follow our community accounts @classical-music and @classical-radio. Community Logo by ivan.atman