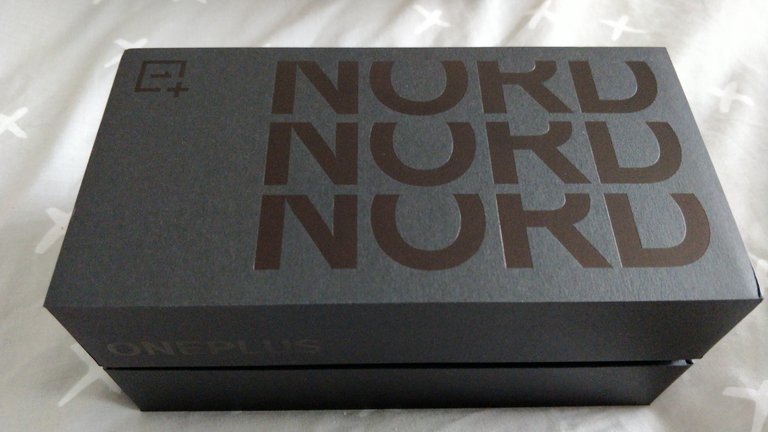 I've now been using the EU variant (the US has different versions, as always...) of the OnePlus Nord for the last couple of months, and now I'm feeling like I am now ready to make a review of the mid-range offering from OnePlus.
OnePlus is one of these upstart Chinese phone manufacturers that are looking to undercut the worldwide duopoly of Apple and Samsung. They manufacture Android phones, the OS that is confused by most people to be identical to having a Samsung phone!
When they first launched years ago with the original OnePlus One, it was a completely enthusiast brand of phone. High range flagship specs for a stupidly low mid-range price, of course, that would mean that certain corners would be cut... but in general, these cost savings were in areas that didn't disturb the user experience. Mostly it meant that it hewed quite closely to vanilla Android which meant less duplication of applications and a requirement for a smaller software team. So, in time, they were known by people in the know as phones that were fast, light in bloat and with a bang for buck that was incomparable!
However, over the intervening years, there has been a bit of feature and spec creep... and the original idea of near-flagship hardware at mid-ranged prices has started to become slightly less than flagship hardware for slightly less than flagship prices! Not a great place to be in as you get squeezed between upcoming mid-rangers and the flagships themselves in terms of price and performance.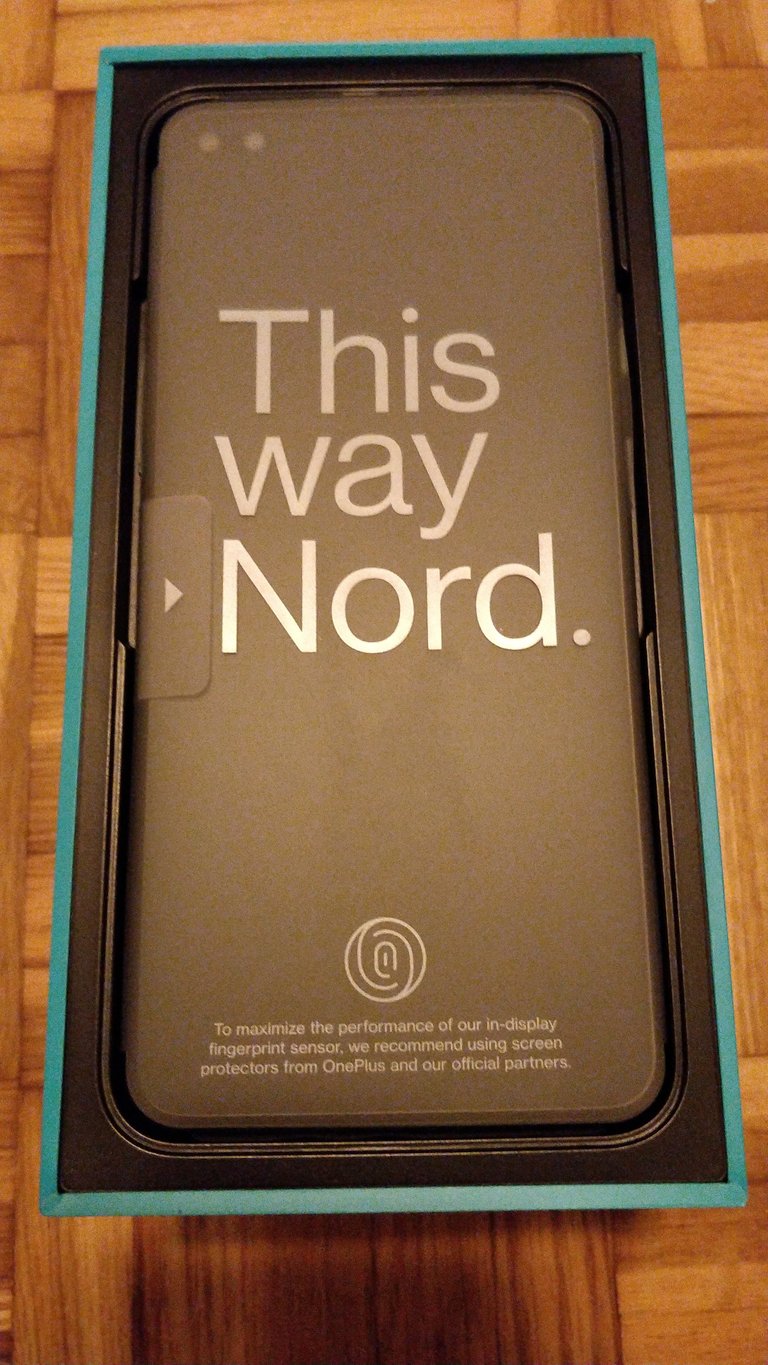 The OnePlus Nord is an attempt to return back to the original vision for the company. It features decent enough performance in the pairing of a Qualcomm SDM765 Snapdragon 765G (7 nm) along with the Adreno 620, as we have reached a point of diminishing returns with CPU/GPU performance for phones. However, this does bring 5G connectivity to the table... something that I have mixed feelings about, as the 5G modem isn't integrated on-chip but is a separate module, resulting in less power efficiency.
It is coupled with a healthy dose of internal storage (64/128/256 GB) and RAM (8/12 GB) at upgrade prices that aren't ludicrously weighted with profit mark-up. Finally, it is topped up with a healthy 4115 mAHr battery which means that you won't be worried about making it through the day (unless you are permanently glued to the screen...).
So, the hardware package is pretty decent. More than adequate performance and with storage options that actually make sense. Upgrading the package to flagship tier CPU/GPU would bring little gains and a giant hike in price.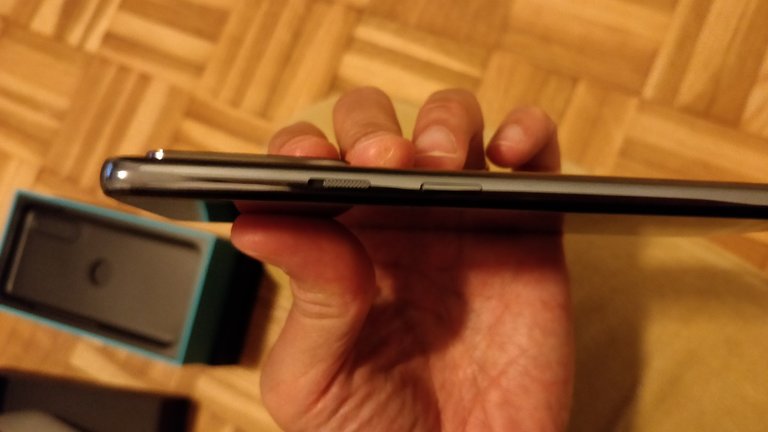 The phone has quite a bit of heft to it. It's neither a small phone or a light one. I find that it is a decent size, but for some people, the screen size might be a bit too much as it is on the order of a Samsung Note. Still, I prefer the screen real estate!
The hardware volume rocker makes a welcome return. A three way switch that selects On, Vibrate or Silent settings directly. I tend to keep mine permanently on Silent... unless I'm expecting an important phone call (such as something from the bike repair shop!). Everything else can wait...
That said, the hardware implementation of the volume controls has been a bane for people like me who have long automated their volume settings with Tasker integrated with your preferred calendar.
Power switch sits just below the sound switch. Good placement, right where your thumb (if you are right handed) sits. For this size of phone (well, for all sizes of phones...) I quite dislike the power switches on the top of the device... as it isn't sitting in your hand.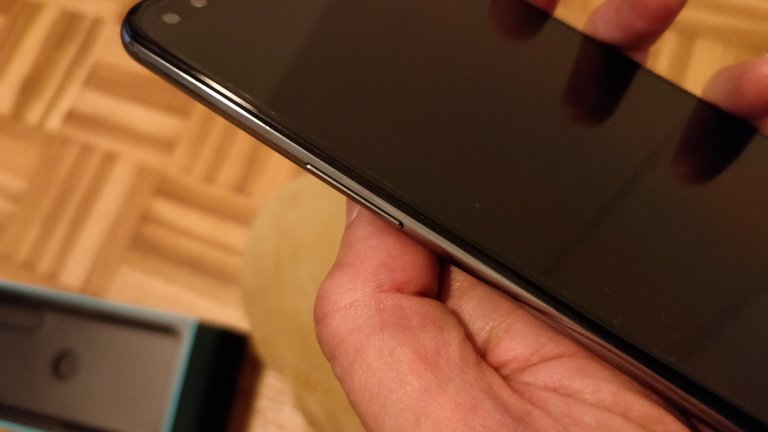 Volume rocker on the left side is a good design choice. On my wife's Pixel 3AXL, the volume rocker AND the Power switch sit on the same side. Again, I prefer to have all the controls in hand without needing to move my fingers around to access on or the other. Sort of like a well designed gaming mouse, where the additional buttons are lying where your fingers are already sitting instead of all over the mouse!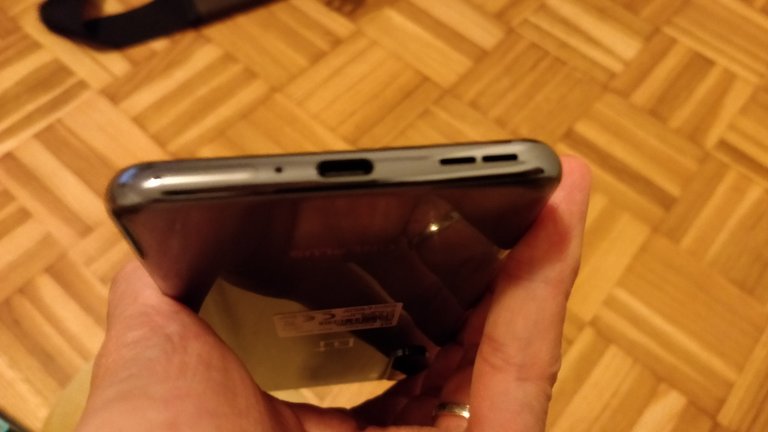 Finally, the USB-C charging port (also the headphone input, no 3.5 mm), supporting the propriatary Warp charge of up to 30W... or roughly 70% recharge in 30 minutes. It's pretty cool! I don't really miss the 3.5mm headphone jack these days... I have moved long ago to Bluetooth headphones... way before it was cool!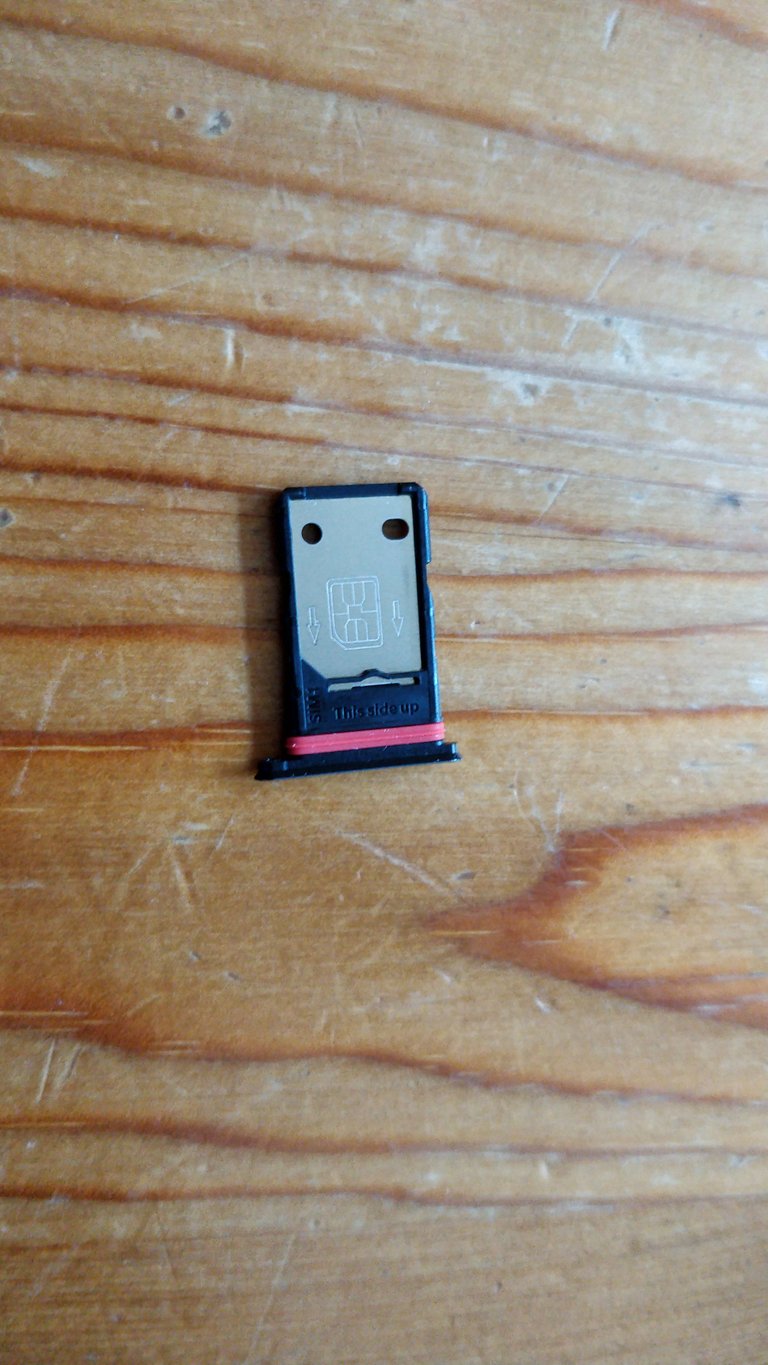 There is a rubber ring around the SIM tray... for water protection (but it isn't certified). Dual SIM, which is an incredibly useful feature for many countries around the world... or if you travel! However, it comes at the cost of an expandable slot for a micro-SD card. That said, you can always use a USB-C SSD if you need that extra space for watching a movie.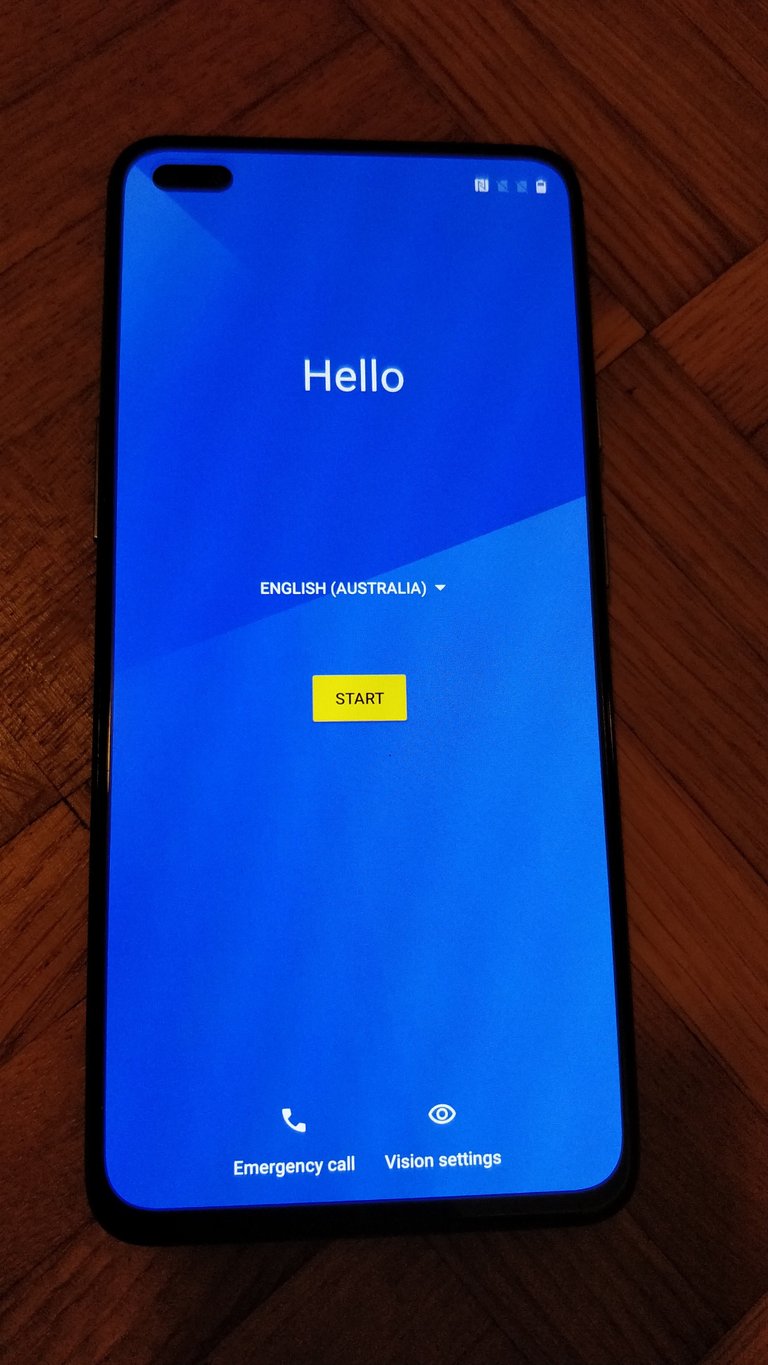 The screen is nice and bright, with the ability to match various colour spaces. I set mine to sRGB without saturation. Most people don't realise it, but their phones are showing an inaccurate colour space with stupidly high amounts of saturation. It makes photos "pop" and look better... but it isn't real!
Speaking of the screen, it is a higher refresh rate of 90Hz... Since upgrading my computer screens to 144HZ from the 60Hz screens, I've really noticed how slow the older phone screens are. Higher refresh rate means that you are just getting a smoother experience when you are scrolling or watching media. Definitely a worthwhile inclusion!
You will see the front camera cutout in the top left corner. The screen is now a full side to side and top to bottom screen. It's great... but there needs to be a solution for the front-facing cameras. You can enable a software top "bezel" to avoid drawing at the camera level... but to me, that looks much worse than the cutout. That said, the cutout does chew in the notifications area...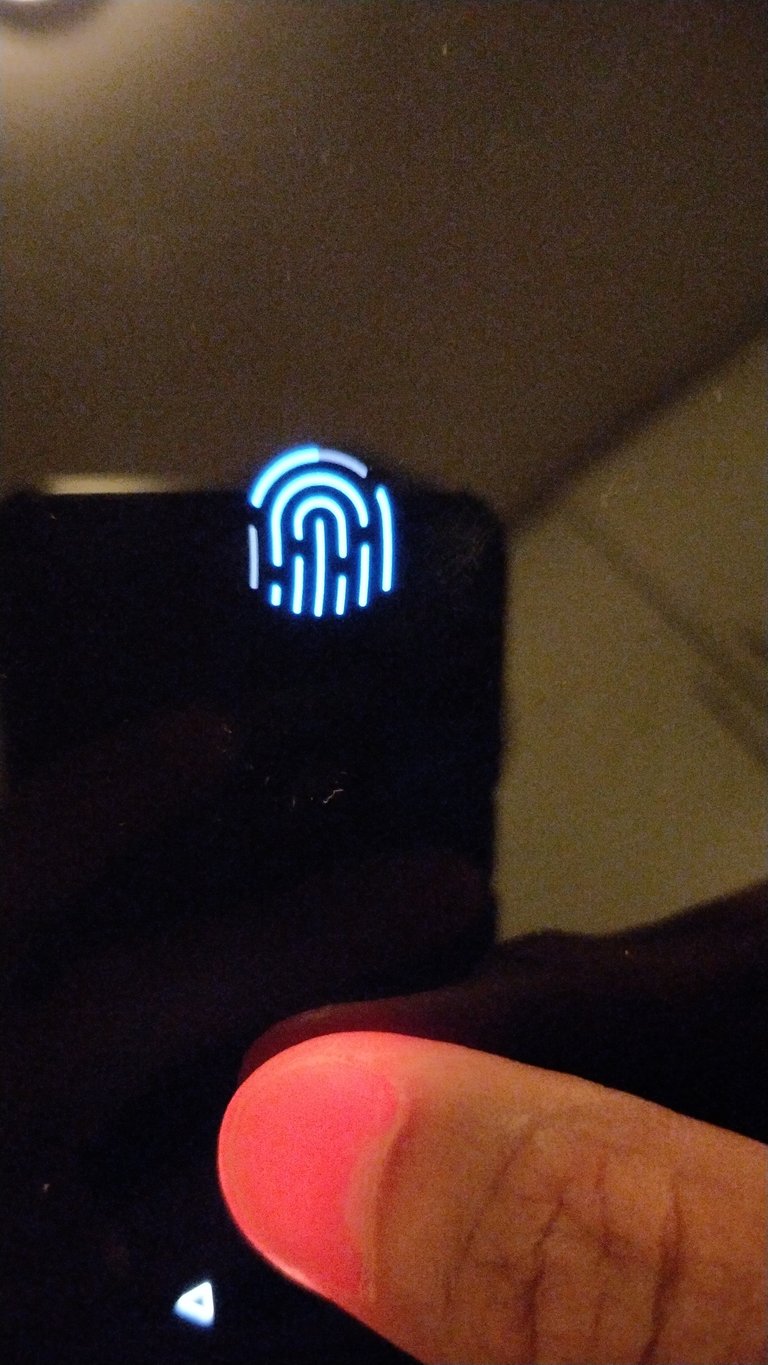 Likewise, there needs to be a solution for the fingerprint reader because of the full-size screen. Other manufacturers have opted for side or back mounted readers, or gone with facial recognition (which doesn't work so well with masks!). OnePlus have a pretty decent in screen fingerprint reader... I've found it to be both fast and reliable... however, I do have trouble when my fingers are really dry! Then, it will default to Pin or Pattern...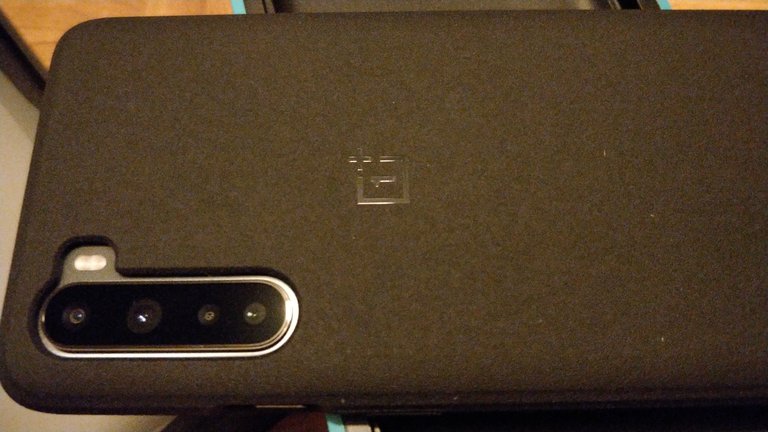 Each phone comes with a transparent shell for protection, I gather that the build quality on the Nord isn't quite on par with the flagships. However, since the original OnePlus, I've been a huge fan of the sandstone textured back. Every phone of mine now has a shell that has this grainy textured covering... extra grip, and it feels like you really have the phone in your hand... no slipping!
... and you can see the camera array that they have included. There is a optical macro camera... but it only goes to 2x... so, I would have thought that that was a corner where some costs could have been saved.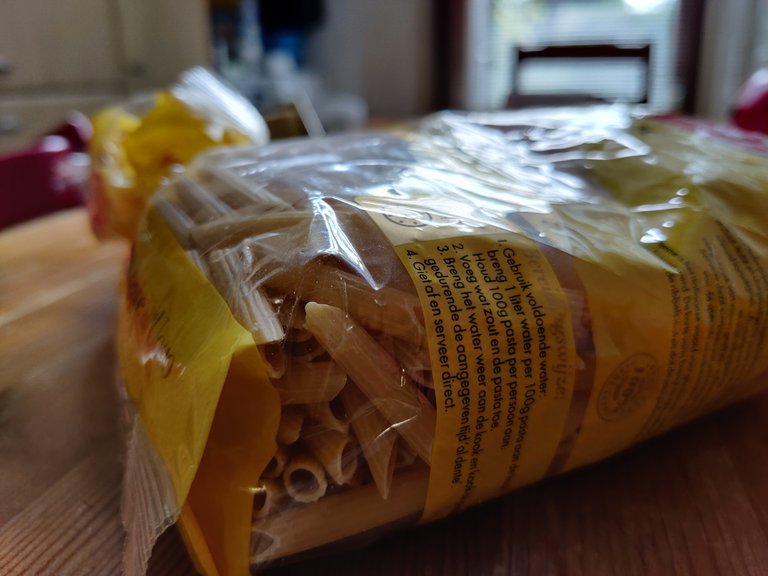 OnePlus hasn't really been known for their camera quality... focussing mostly upon performance of silicon and software. So, I was quite pleasantly surprised when I was getting some decent shots from the camera. Of course, it can't compare to the Apple/Samsung/Pixel phones... but it is far from the crapshow that it used to be!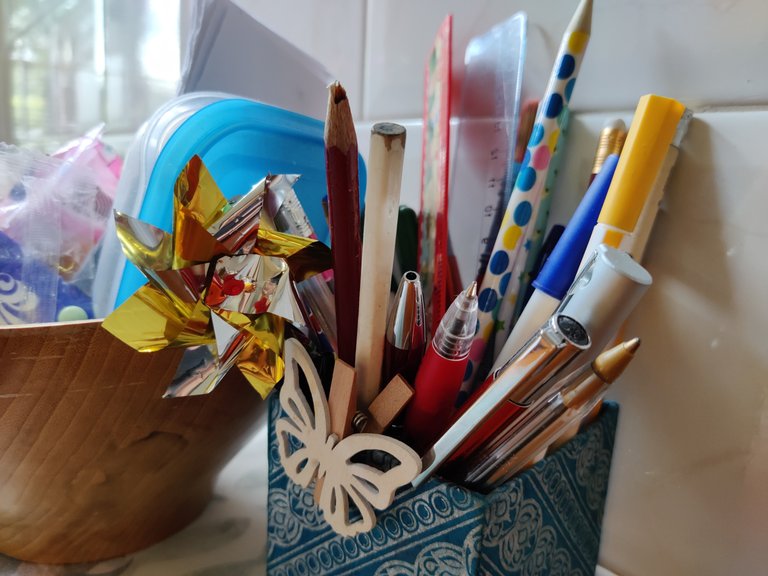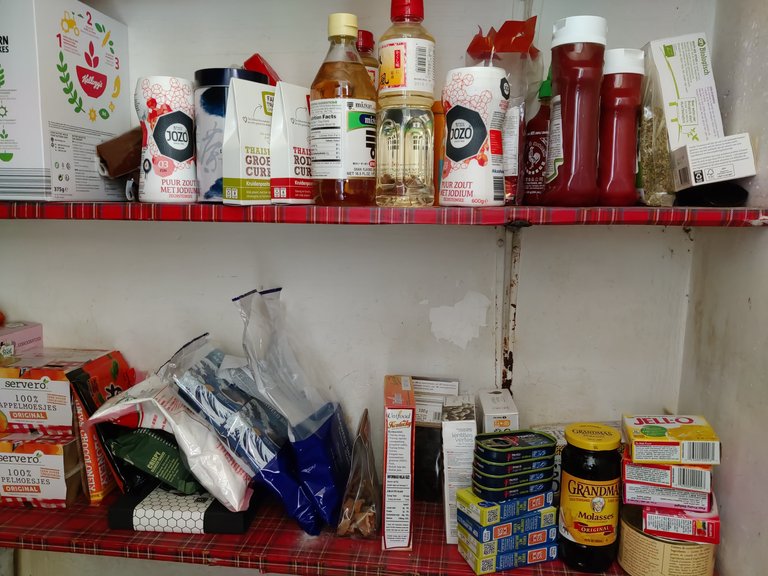 Of particular standout is the low-light photos... this was in very low light, and most devices would struggle with this. That said, I've had mixed results with the low light photos on this phone. This one turned out really decent...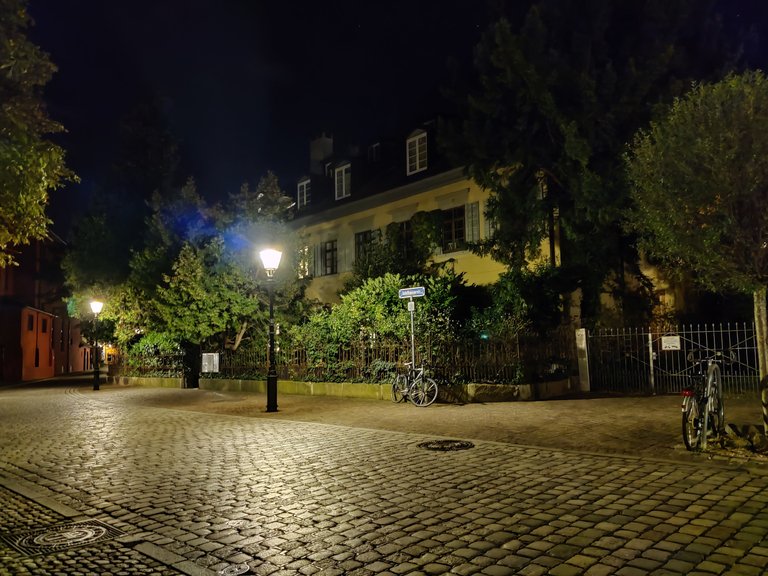 ... as did this nighttime shot!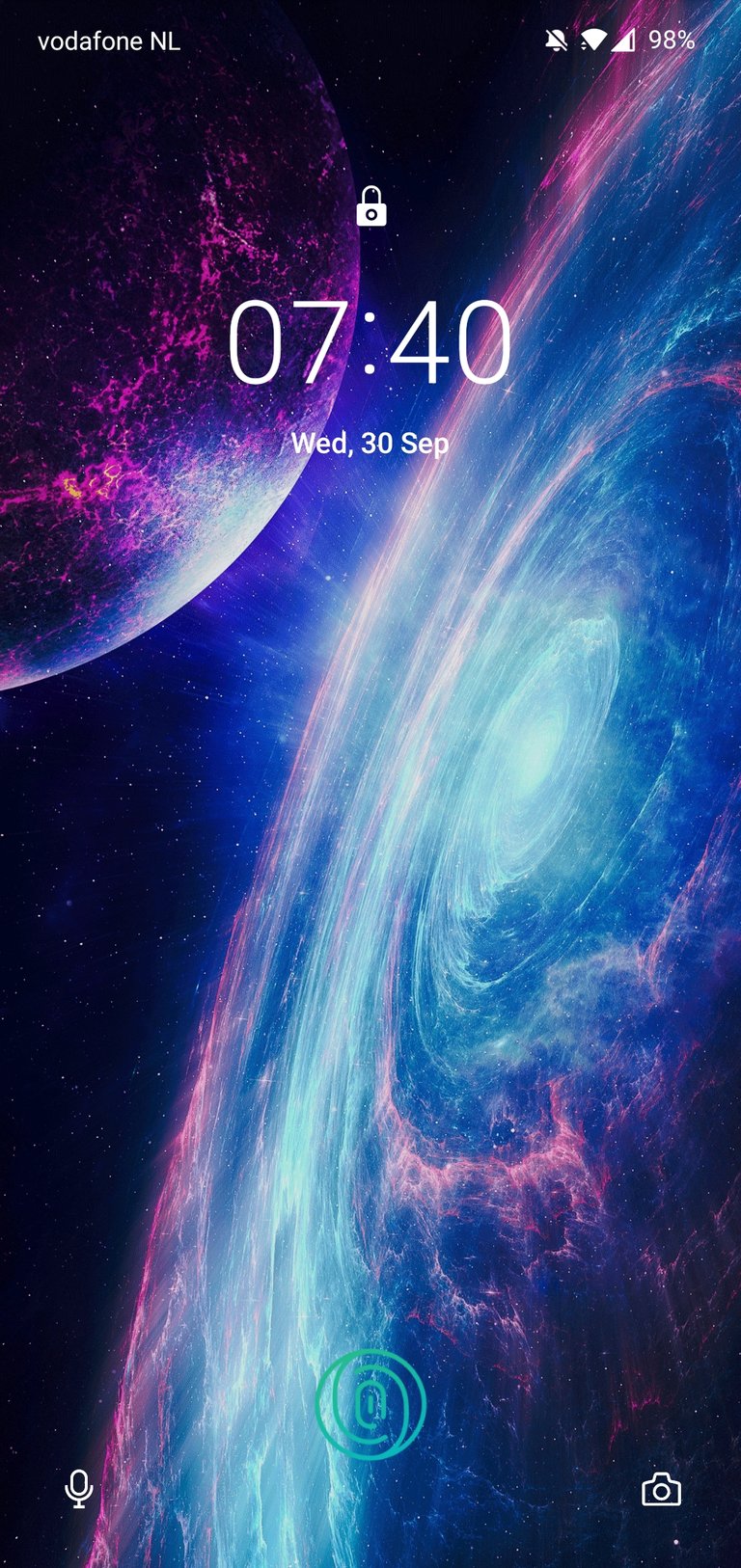 The Nord ships with Android 10, which brings a whole host of battery and permission enhancements as well as the ability to easily update the OS. Speaking of software updates, the Nord is supported for 3 years of security updates (the main reason that I needed to upgrade from my old phone...), and they are one of the few Android manufacturers that issue timely security updates... often coming in very soon after Google's Pixel devices.
So, are there any downsides... yes, there appears to have been some Facebook and Netflix "integration" (partnerships) to help keep the prices down. OnePlus has long been known for the lack of bloatware on their devices and the fact that Facebook and Netflix came pre-installed (you can uninstall them) was met with howls of criticism from it's loyal fanbase. Worse, they have made certain Facebook app services uninstallable without root although you can disable them.
More recently, they have also pushed some of their own OnePlus apps like the one that controls their earbuds to phones in updates. Not necessary or welcome, especially if you don't own the additional devices!
Still, after 3 months... I am very happy with this purchase. The Nord provides me with decent performance, decent camera shots and at a great price. However, going forward, depending how OnePlus evolves... this may be my last OnePlus phone, as I've not been keen about their "sponsorships". Plus, time will also tell whether they cultivate this mid-range phone or return back to the flagship race!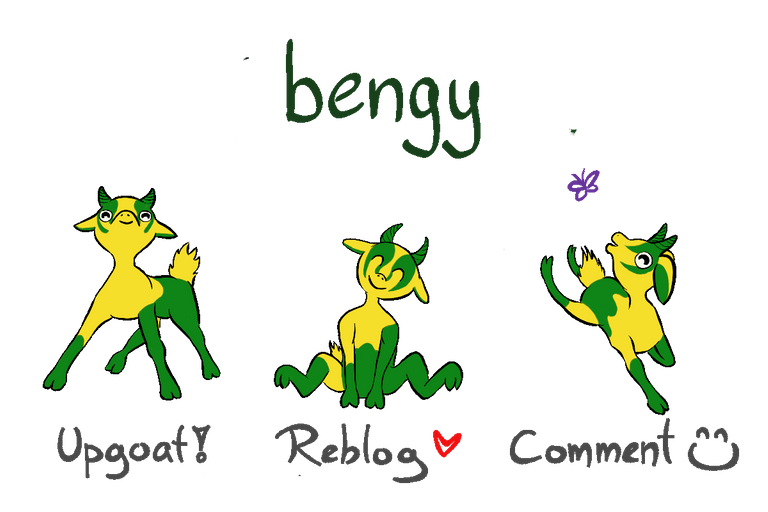 Upgoats by ryivhnn
Account banner by jimramones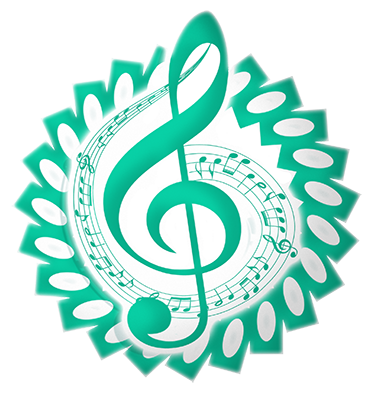 The classical music community (Subscribe at Steempeak and Peakd) at #classical-music and Discord. Follow our community accounts @classical-music and @classical-radio. Community Logo by ivan.atman