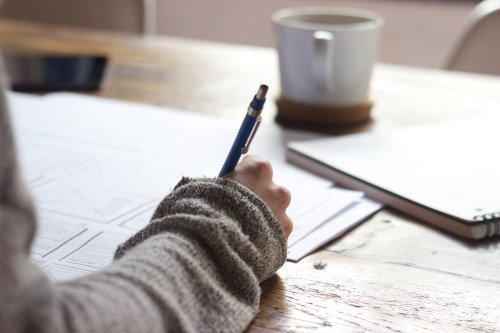 French version / Version française :
Bonjour à toutes et à tous. C'est avec un plaisir non dissimulé que je vous annonce mon retour sur HIVE !
Après quelques semaines d'absence, je vous dois des explications rapides.
Ma santé
Tout d'abord, la raison qui m'a pris le plus de temps et d'énergie, c'est ma santé. Elle a énormément décliné pendant un temps et il m'a été extrêmement difficile de revenir à un état "stable". Je ne suis pas encore à 100 % de mes (faibles) capacités.
Tout ceci implique que mon retour sera encore long. Je ne peux pas reprendre mon temps pour coder pendant des heures ou écrire des articles à la chaîne. Toutefois, je fais le nécessaire pour que ça revienne rapidement.
Mes proches
Il s'avère que je ne suis pas le seul à être malade ces derniers temps. J'ai de la famille et des proches que j'aime qui sont malades aussi...
Juste pour exemple : mes parents ont chacun deux cancers. Et ce n'est pas les seuls gravement malades dans mon entourage. Mon moral en a donc pris un coup considérable.
Tout ceci m'affectais bien plus que je ne le pensais. Il m'a donc été nécessaire de prendre toutes les mesures pour pouvoir aller mieux.
La crise européenne
Et oui, cette crise m'affecte personnellement :
Certains médicaments sont plus difficiles à avoir,
L'énergie coute de pllus en plus chère,
L'inflation en Belgique est difficile a suivre avec nos moyens.
Bref, tout ceci me met la pression financièrement et cette situation commence à devenir réellement difficile pour beaucoup de Belges (et tant d'autres en Europe).
J'ai aussi fait quelques petits travaux à la maison pour améliorer l'isolation et éviter l'humidité afin de mieux vivre avec ma maladie (mes articulations ont horreur de l'humidité...).
Je ferais peut-être un ou deux articles sur la génération et l'économie d'énergie. Ça pourra servir à beaucoup de monde, je pense.
Ma situation professionnelle
Hélas, le fait de travailler sur la blockchain n'est pas encore considéré comme un emploi à plein temps en Belgique et je suis obligé d'être en situation de "chômage". Pourquoi est-ce un problème ? Parce qu'il faut faire beaucoup de choses pour justifier cette situation à l'état.
Cependant, cela me permet aussi d'avoir accès à des cours et des formations gratuitement et j'essaye d'en profiter (@brittandjosie, Ik zal Nederlands spreken).
La suite
En premier lieu, je me dois de finir le travail qui m'a été demandé (@lemouth & @flaxz, je ne vous oublie pas, promis).
Ensuite, je reprendrais mes projets : SuperHive, HiveLive, HiveMultiStaker, LaRuche, etc. J'ai même un projet dans les cartons pour les développeurs web.
Dans le même temps, j'aimerais beaucoup reprendre l'écriture d'articles plus généraliste sur ce que je vis : du lifestyle, du coding, du DIY, ... Bref, j'ai beaucoup de choses à raconter et partager et j'aimerais le faire plus souvent.
Conclusion
Je tiens quand même à m'excuser pour tout le retard que j'ai pu prendre. Mais soyez en sûr, je reviens. Pour le moment, je reviens lentement, mais ça ira de mieux en mieux avec le temps.
Je serais ravi de partager avec vous en commentaires si vous avez des questions ou des conseils à donner.
Merci pour votre soutien sans failles. Je vous souhaite le meilleur !
---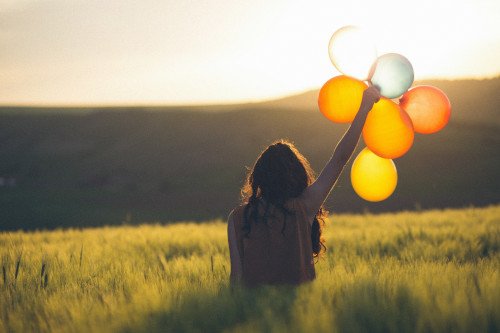 ---
English version / Version anglaise :
Hello to all of you. It's with a great pleasure that I announce you my return on HIVE !
After a few weeks of absence, I owe you some quick explanations.
My health
First of all, the reason that took me the most time and energy was my health. It declined tremendously for a while and it was extremely difficult for me to get back to a "stable" state. I am still not at 100% of my (weak) abilities.
All of this means that my comeback will still be long. I can't take back my time to code for hours or write articles on the fly. However, I'm doing what's necessary to make it come back quickly.
My loved ones
It turns out I'm not the only one who's been sick lately. I have family and loved ones who are sick too...
Just for example: my parents each have two cancers. And they are not the only ones seriously ill in my circle. So my mind has taken a huge hit.
All of this affected me much more than I thought. It was therefore necessary for me to take all measures to get better.
The European crisis
And yes, this crisis affects me personally:
Some medicines are harder / more expensive to get,
Energy is more and more expensive,
Inflation in Belgium is difficult to follow with our means.
In short, all this puts me under pressure financially and this situation starts to become really difficult for many Belgians (and so many others in Europe).
I also did some small works at home to improve the insulation and avoid humidity in order to live better with my disease (my joints hate humidity...).
Maybe I'll do an article or two on generation and energy saving. It could be useful to many people, I think.
My professional situation
Alas, working on blockchain is not yet considered a full-time job in Belgium and I am forced to be in an "unemployment" situation. Why is this a problem? Because you have to do a lot of things to justify this situation to the state.
However, it also allows me to have access to courses and trainings for free and I try to take advantage of it (@brittandjosie, Ik zal Nederlands spreken).
The future
First of all, I have to finish the work I was asked to do (@lemouth & @flaxz, I won't forget you, I promise).
Then I'll resume my projects: SuperHive, HiveLive, HiveMultiStaker, LaRuche, etc. I even have a project in the works for web developers.
At the same time, I'd love to start writing more general articles about what I live: lifestyle, coding, DIY, ... In short, I have a lot of things to tell and share and I would like to do it more often.
Conclusion
I still want to apologize for all the delay I may have taken. But be sure, I'll be back. For now, I'm coming back slowly, but it will get better and better with time.
I'd be happy to share with you in the comments if you have any questions or advice.
Thank you for your amazing support. I wish you all the best!
---