I photographed these two orchids on two separate occasions in slightly different habitats, but I put them together in this post ...

(Enlargeable)
... mostly because of their common names ... which sound kind of funny together.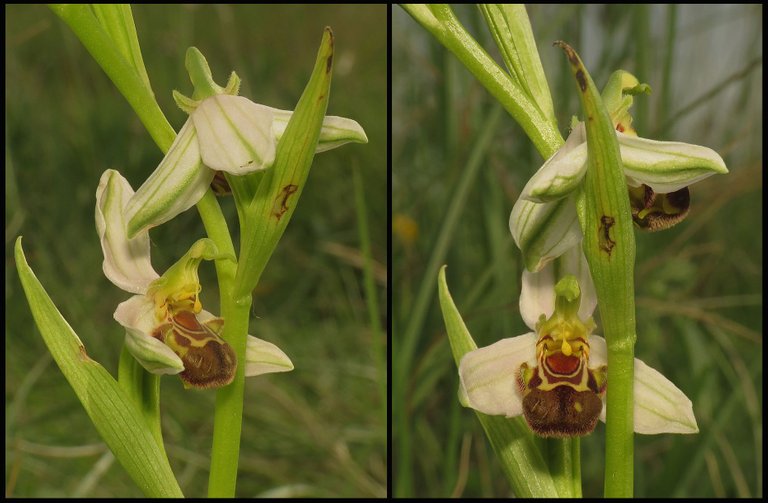 (Enlargeable)
This is the bee orchid (Ophrys apifera) ... and on the following photograph ...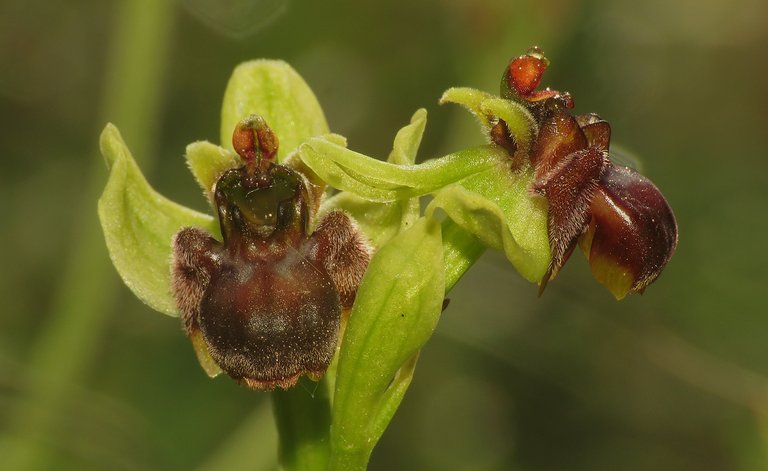 ... you can see the bumblebee orchid (Ophrys bombyliflora).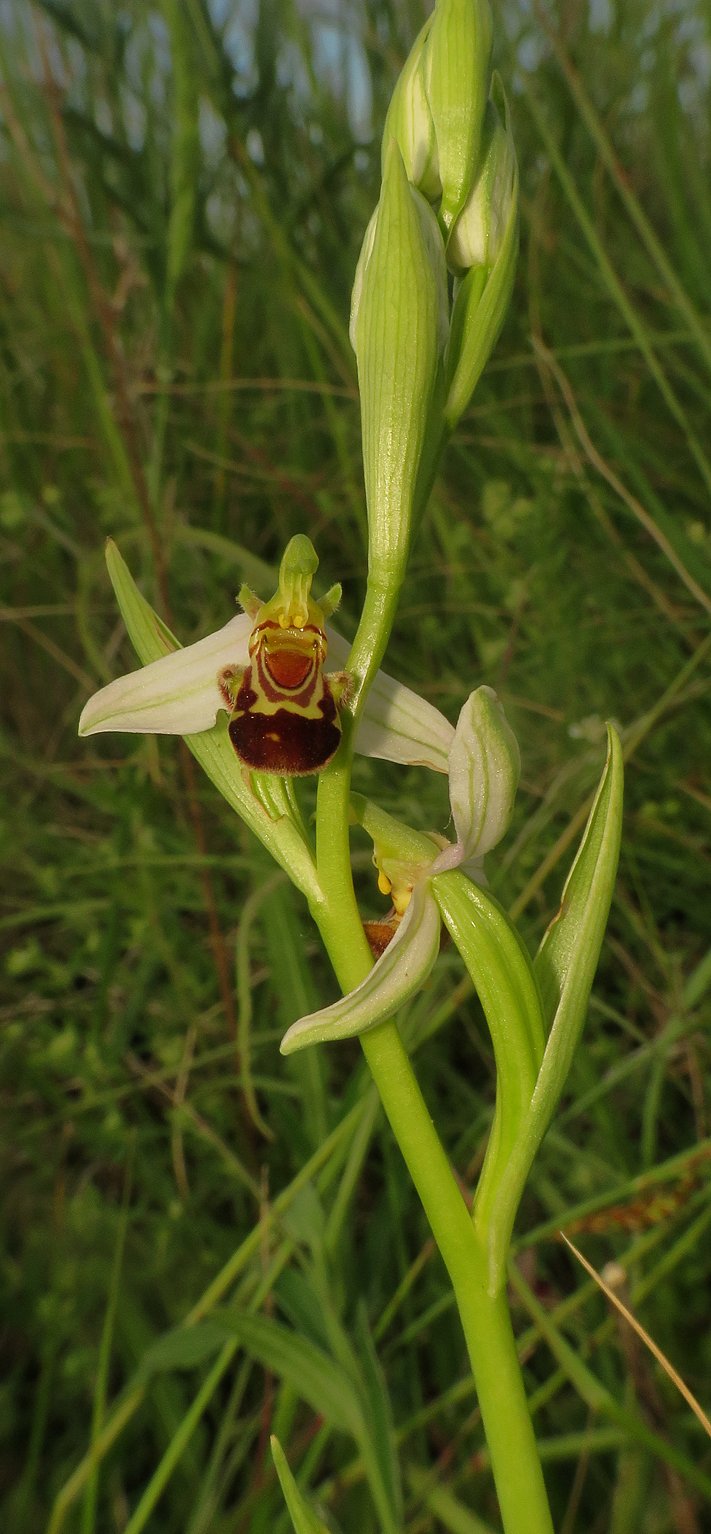 Bee orchids use a deceptive strategy to attract their main pollinators, the solitary Longhorn bees (Eucera longicornis) ... and some other related bee species.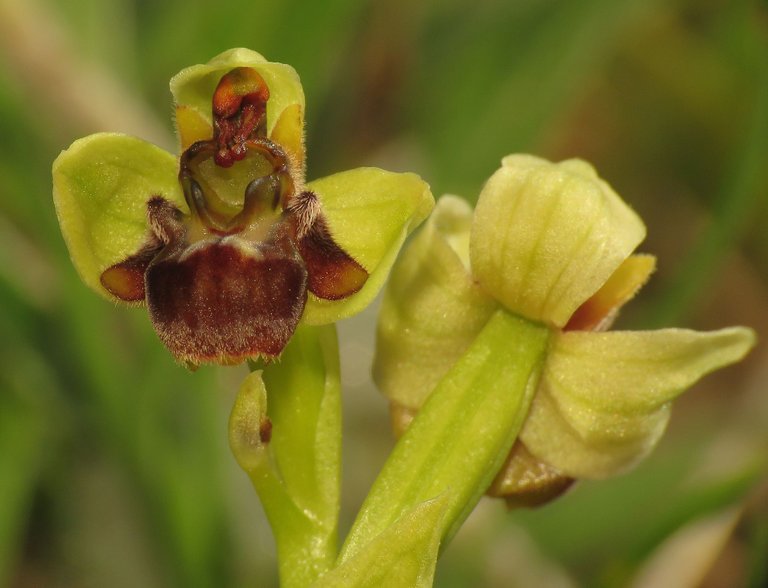 (Enlargeable)
Ophrys bombyliflora is pollinated by males of the same kind of bees ... but somehow ended up with the "Bumblebee" in its name.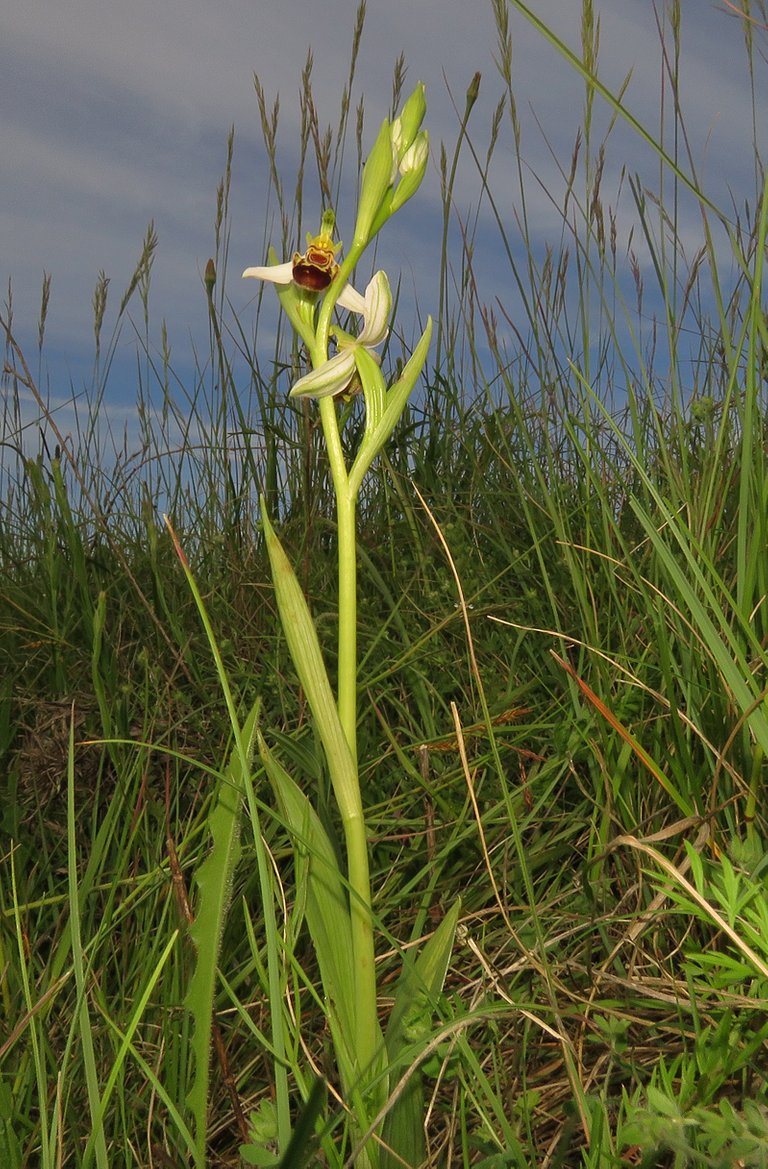 The bee orchid appears on lush, more humid meadows, often among relatively tall grasses ...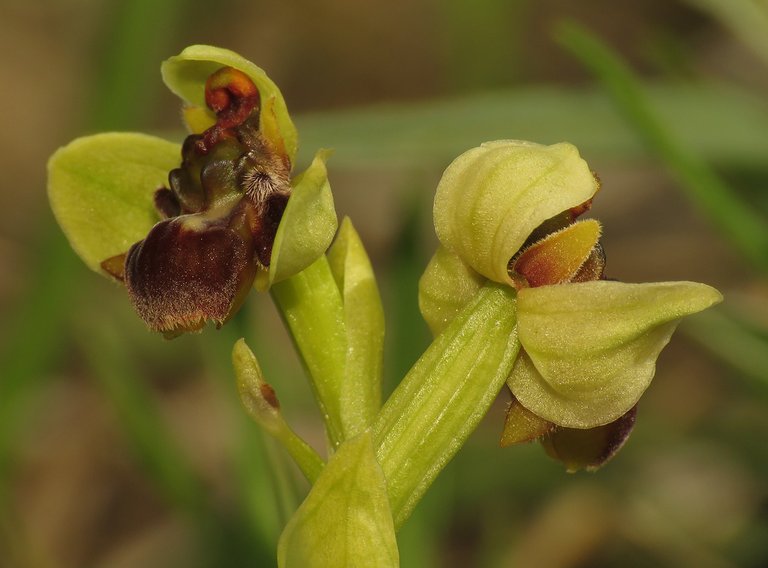 ... while the bumblebee orchid, smaller and considerably more rare in this area, grows only in a few dry, stony places with short or flat vegetation.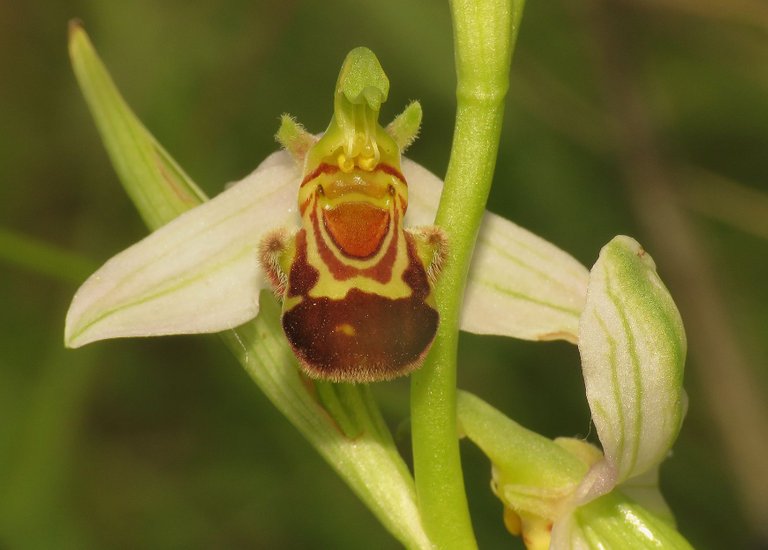 (Enlargeable)
Both of these orchids produce and excrete substances that very successful mimic the pheromones of the aforementioned female bees, and that, in combination with the shape and color of the flower, attracts the males of those bee species. The orchids are in bloom for a relatively short time in spring, while the bees are born and active throughout the whole summer, so only some early bees are tricked by these flowers in disguise.
And that's it. As always in these posts on HIVE, the photographs are my work.