If you are someone who is into productivity but have been looking for a productivity app that can do it all for you, Luna task is worth checking out.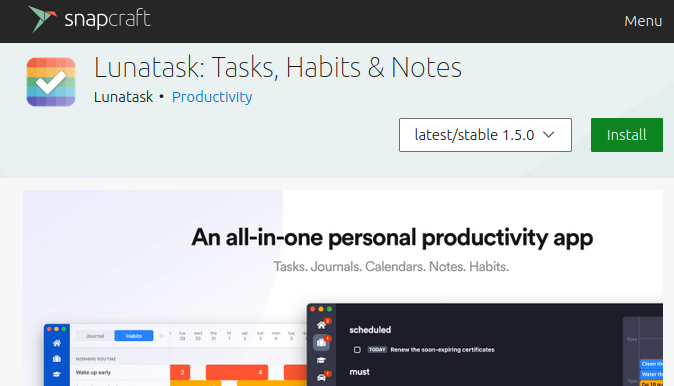 screenshot from snapcraft luna task
Why Luna task?
I found this extremely versatile tool when I wanted to increase my productivity and tracking my workout and also remind me of things I do. I normally use my google calendar but I still do journaling separately. Then, I went to search around snapcraft. There it was, Luna task is listed among other productivity tools. Since in the past I never tried it, I decided to give it a try.
Lunatask enables encryption
If you are a privacy focused person, you will love this productivity tool. It's encrypted and they even tell you how to anonymize your email if you don't want to share it with them. This is the first time I see a productivity application that layouts their security and approach to third party and user tracking.
Versatile Tool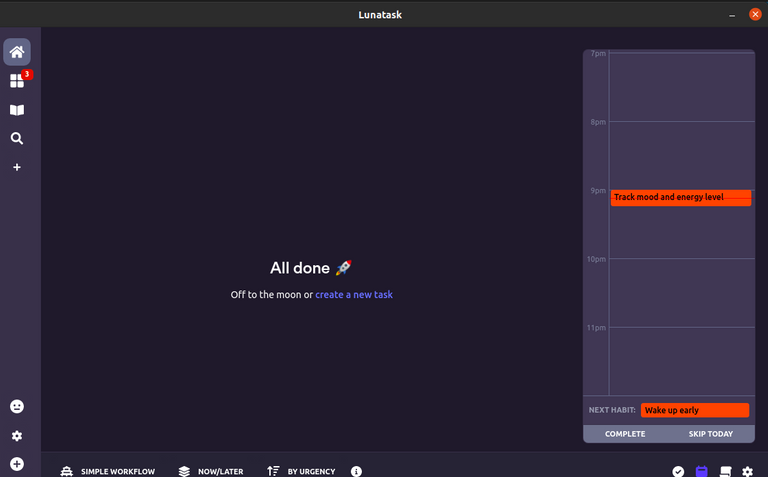 Again, if you need to journal, make notes, track habits, just with this one application, you can do it all. I am even surprised that the mood tracker is quite intuitive and interactive. I also generally don't put too much hope on productivity tools that are also available for linux but this one is truly a sophisticated one. Yes, this is proprietary but really, there's not that many beautiful looking and versatile productivity apps available out there for linux users.
Distraction free interface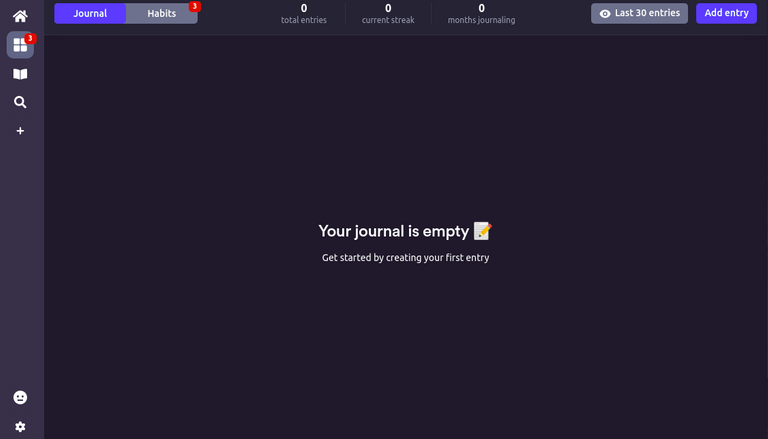 An instant difference that I saw from this app is the smooth interface with easy-workflow tasks. I never like anything that is filled with too many options, tabs, or even cluttered bars. Luna Task is quite simple. With so many features that they offer, surprisingly it's not cramped.
Intuitive for people with ADHD
I tried many productivity tools but none of them ever claimed to be built with ADHD people in mind. This one might solve all of us ADHD people when it comes to productivity. They lay out why their design might help for people with adhd. Interesting right?
With all the reasons that were laid out, I was sold. As of now, I am using this tool to help me track my workout progress/ my 90 days challenge.
As you can see below this is the look for mood tracking and also you can leave out a journal of how that day went.
This one is a section where you can write about journals and the habits that you want to build. What I like the most is that the design is like a floating card and still connected to the previous date. It is really nice given that many notes/productivity isn't designed like this.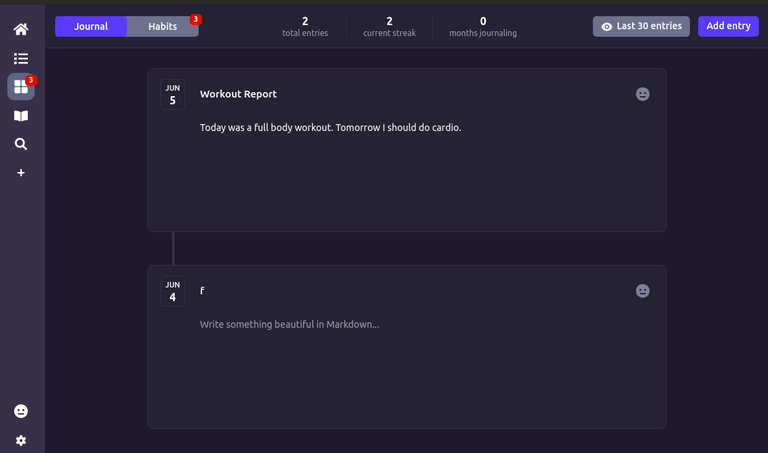 This productivity tool is also more than just dark and light. There are other appearance settings that you can choose. As you can see below this is some of the customization pages where you can determine even when your week starts.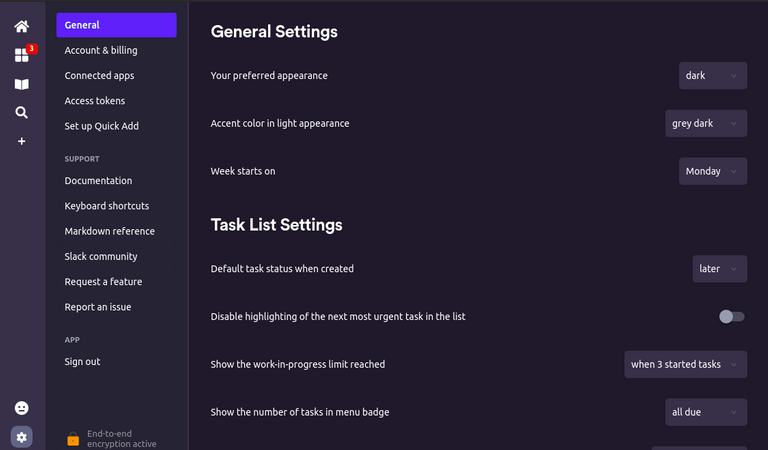 Also, one thing that I appreciate the most is task estimation. Usually in other tools these come separately but in Luna task, it comes just in the middle of priority and the status of the task.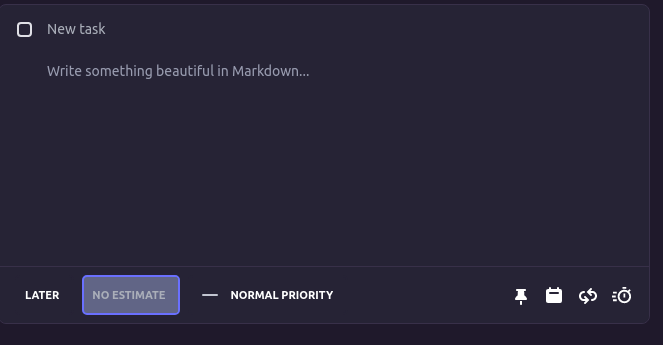 Just with those reasons alone,I was ecstatic finding out about this tool. I have tried countless productivity apps but there always seems to be something missing and not intuitive. However, Luna task solves some of the problems I have with the other productivity tools. Also, this is not linux only but it's also available for other operating systems! So, perhaps when you want to check out something new, give this a try!


Don't hesitate to upvote for more content like this !
You can also support me on

---
Mac is a jack of all trades. A typical introvert in love with literature, books, technology and philosophy. She is also so into nootropics, productivity, minimalist lifestyle, cybersecurity, and languages. Other than that, she is passionate about cooking and traveling. In her free time, she enjoys learning various things. If you like her content, don't hesitate to upvote, leave a comment or a feedback. A re-blog is also appreciated.