Arrggh, I really didn't want to write this today as life has piled up so much for me to do recently.. But I cannot avoid commenting on these Tweets from Ethereum Founder Vilalik Buterin today that has him trying to sell us the Blue Pill in so many dangerous ways - His promotion of the removal of women from the reproduction process is recklessly irresponsible and shows a total lack of self awareness, plus understanding of human life.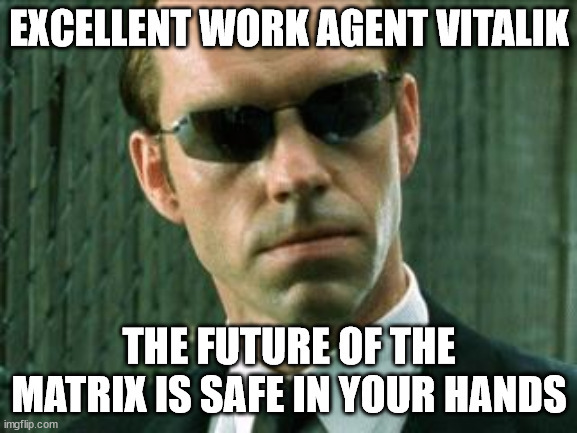 Almost as bizarrely, at a time when Earth's population is arguably perilously high compared to the distribution of resources (wealth gap) and the capacity for parents to raise balanced children in safe environments, Vitalik was replying to a thread started by Elon Musk in which he tried to frighten us into thinking that decreases in human population are a huge problem:
More on that in a moment, on to Vitalik and 'synthetic wombs'. The founder of Gumroad replied to Musk's open ended statement about population by claiming that the answer to the supposed 'shortage of humans' is to create 'synthetic wombs' - okaaay...
Something tells me that the logic here is going to fall apart in about 5 seconds, but lets see. Vitalik jumps in 'spontaneously' with a reply highlighting that childbirth is so unfair for females, as they end up earning less after giving birth:
So, to recap - the claims made in this short period of spacetime are:
There aren't enough humans and we need more.. for .. reasons (Musk actually says it's to populate Mars.. Of course..).
Sahil Lavingia says the problem is that having children is too expensive and that more technology is the answer.
Vitalik also tries to sell synthetic wombs by highlighting the 'benefits' to women who aren't able to work 'hard enough' due to giving birth!! Of course, he frames it as if he is just thinking of their wallets, but the unescapable flipside is that they are working less hard for the wealthier people in society who own the corporations they are likely to work for in most cases.
Where to start guys... It's like we have to revisit the absolute bare basics of what life is and how to measure success here, but ok.
There's No Shortage of Humans
---
The global population of humans has surged for a variety of reasons, but in particular due tot he Harber process a method of access vast amounts of Nitrogen for industrial purposes which has led to a huge increase in the amount of food that can be produced on Earth. Naturally, we would not be able to produce anywhere near the amount of food that humans currently produce and the Harber process has been fundamental in allowing that to happen.
The idea that we 'lack humans' in a world where so many live a life of struggle that these technocrats can only imagine, is disgustingly absurd and needs to be called out. Who exactly are they thinking of here? Do they really expect us to think they care about the people involved? I will show you that they do not.
The pollutions levels on the planet and the degree of conflict and unnecessary 'commerce' on the planet is already at perilous levels due to the unnatural levels of humans - yet they want MORE!?
Bill Gates is busy selling us on depopulation and these guys are selling Population... Okaay.
The bottom line is that the Earth is a finite space, with finite resources and is already dangerously out of balance. The last thing we need is yet MORE unbalanced people being birthed without the necessary healing, balancing and evolving taking place. Hint: Removing Mothers from such important parts of the birth/Earth process is NOT evolution.
Having Children is Expensive By DESIGN - In order To Maintain Oligarchy
---
The high cost of child raising goes hand in hand with the high cost of most things at this point, compared to previous generations. There was a time when having children was virtually free because we relied on our own connection to the planet and each other instead of relying on imaginary power tokens (or slave credits as some people call them) - Money.
Those who manage the economies of the world, largely through simply holding the most resources and economic power, have absolutely no intention of giving up their position. One of the main methods they have of insuring this is by manipulating world events and markets to ensure that it is as tough as possible for others to catch up to them. The ability to covertly direct governments and directly influence corporations gives these people immense ability to castrate humanity's children via poor education, misinformation and abusive working circumstances that they force in due to individuals already having had their will and spirits broken at an early age - thus being unable to fight back.
While there are a variety of things needed to remedy this, SYNTHETIC WOMBS ARE NOT ONE OF THEM!
The absence of heart, compassion and balance in life is primarily due to DENIAL OF THE MOTHER in humans, taking place over many generations. Synthetic wombs are just the next step in this evil process and will lead to the annihilation of those involved. Motherly love is hugely lacking on Earth and it's absence is not evidence of a lack of it's necessity.
Women Are Meant to Be Helped By Men In Raising Children, By Design.
---
Last I checked, babies are both woman made and man made. Despite those who bizarrely insist on trying to change this while completely ignoring the need to fix the massive problem of DEATH (which they conveniently ignore), children are a creation of the union of male and female.
While it is possible to recreate some aspects of this process without human bodies, the resulting children will be hugely lacking spiritual presence, emotional integration, capacity to learn, heal, love, bond, emotionally move, evolve, be empathic and a variety of other key traits that ensure human survival. Synthetic wombs are the equivalent of white rice or McDonalds food - they 'look good' to an unempathic and ignorant mind, but they cause great harm when compared to the natural forms that have been with us all along.
If women lose 'money' through having children, then the idea is that the Father is meant to make up for that. The reality is that buying a house today is many, many times more expensive than it was just in the 1970s, yet wages have not increased anywhere near the amount needed to match this. If cost of living were balanced as compared to average incomes, any loss of 'earnings' women experience due to childbirth would be inconsequential and nothing in comparison to what is gained through the experience of a natural birth.
Mother / Child Bonding is KEY
---
The absolutely most essential point in all of this is that children MUST be able to bond with their Mother in a loving way in order to be health, happy and to feel loved. The current model of detaching children from a drugged up mother in cold, sterile hospitals is bad enough already - often producing emotionally confused, angry, detached and unstable children who rarely heal as they become adults. A huge amount of domestic violence, mental health problems, addictions and even murders/wars have their root in the lack of Motherly warmth that developing brains receive in the initial stages of life.
Developing brains are imprinted with a variety of signals and important information during pregnancy and after birth that set baselines which determine all manner of factors relating to body growth, emotionality and psychology of the child - all the way through into adulthood. Mess with these in an unloving way and you will get a terrifying result. Synthetic wombs are perhaps an ultimately terrible way to do this.
Despite Vitalik's attempt to sell this idea by bribing women into thinking they will have more money - the strategy is paper thin. I don't know exactly what is driving him and I would like to think that it is just ignorance and unhealthy attachment to external technology - but the reality is that femininity has been abused in every possible heartless way since Earth began.. And his post here looks to me to be absolutely in that vein (though he will never admit this most likely).
Summation
---
The word 'nature' stems from the French word 'Natir', meaning 'Birth'. Birth is SO Natural that the two words are connected directly in French and Latin languages. While many have not yet learned this, the absolute basis of creation itself is the union of the male and female principles. We see this in the way that the Sun outputs light and the Earth receives that light, converting it into life forms - Yang into Ying - output into receptivity. This is the same as with the male sperm into the female egg. All of this is as it is for reasons that are so far away from the level of understanding of these technocratic 'thought leaders' that I am genuinely terrified for humanity if it continues to view them as genius level drivers of human destiny.
There is so much to learn here and I ask each of you to move slowly enough here to be able to deeply feel and listen to the Mother within you as she tries to reach your mind that moves too quickly and is always looking for the next big 'hit' of self aggrandisement through creation of the external technology that gradually erodes your ability to live powerfully or at all.


Wishing you well,
Ura Soul
---

Read My User Guide for Hive Here

---


Powerful insights into the Hive blockchain are available at my website, Hive Alive.
Including the only way to track downvotes on Hive - The Untrending report
---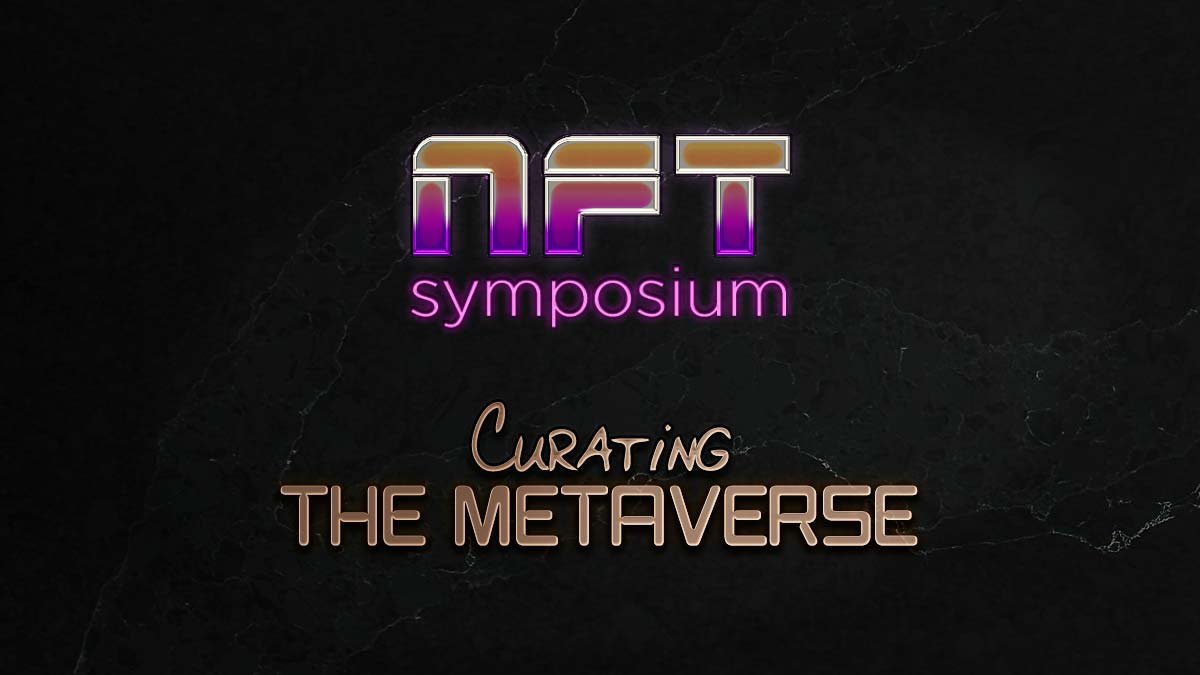 The NFT Symposium is a community space where NFT creators, artists, traders, enthusiasts & visionaries rub virtual shoulders, share ideas, start projects, grow together & learn.

Get paid to mine your imagination for the benefit of the entire NFT world:
NFTSymposium.io.
---